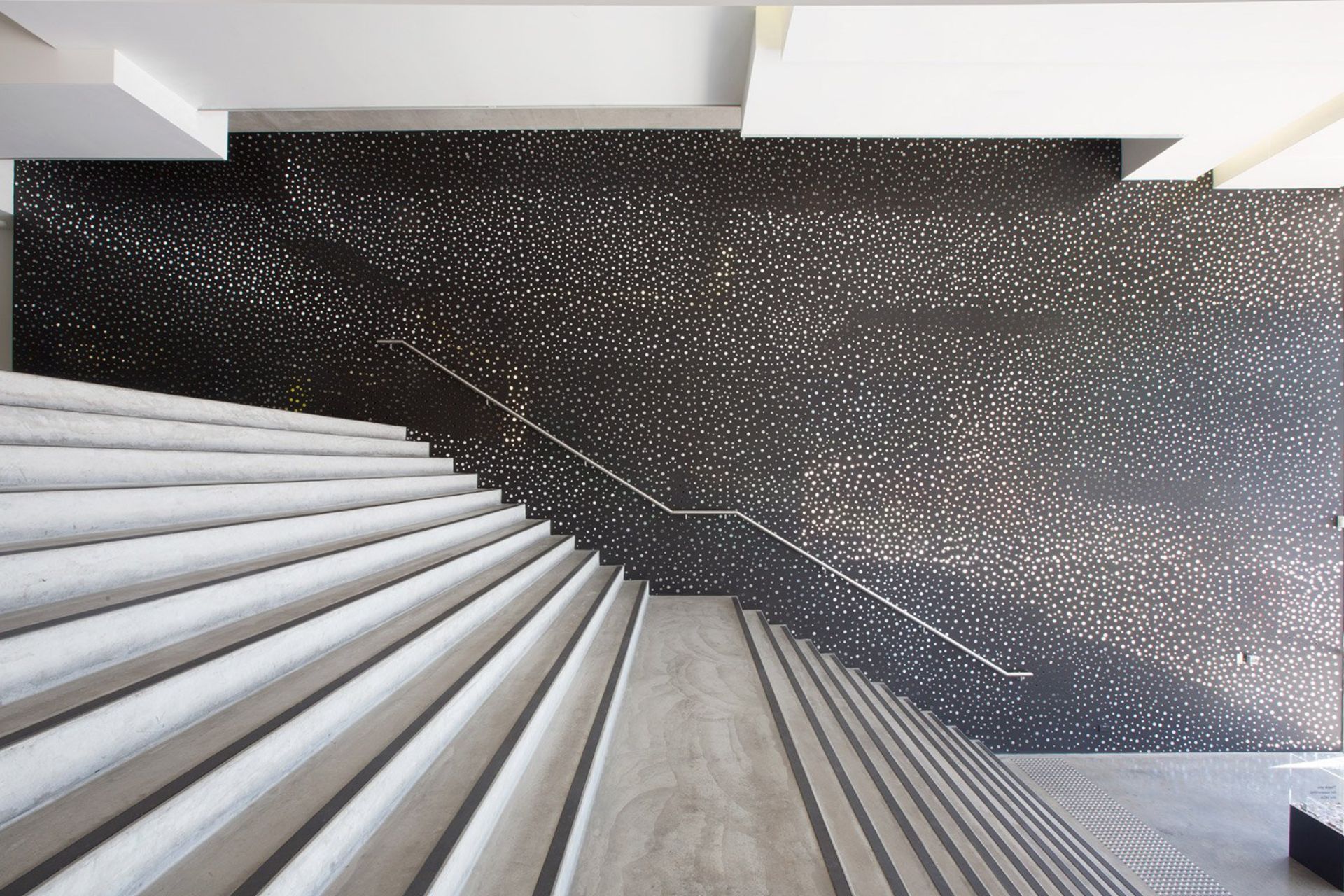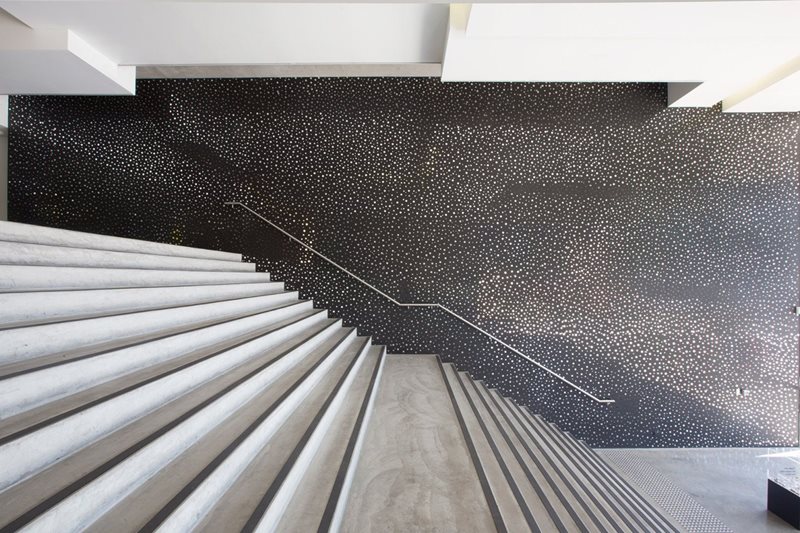 Past Event
Lloyd Rees Memorial Lecture: Daniel Boyd and Jefa Greenaway
---
Join artist Daniel Boyd and architect Jefa Greenaway at the MCA for the 2023 Lloyd Rees Memorial Lecture, a discussion on art and architecture.
Daniel Boyd and Jefa Greenaway will reflect on what can be learnt from Country and how it can inform approaches to architecture, the built environment and public space as an extension of cultural practices, cultural expression and living histories.
Tickets
General admission $20
MCA Member $16
Concession $16 
About Daniel Boyd
Born 1982, Cairns, Queensland. Daniel Boyd Lives and works Sydney, New South Wales. Daniel Boyd reinterprets Eurocentric perspectives of Australian history, often appropriating images that have played significant roles in the formation and dissemination of that history. Boyd has appropriated portraits of colonial figures such as Captain Cook, Governor Phillip and King George III and accessorised these heroes of empire with pirate eye patches, parrots and necklaces of skulls.
Boyd has said, 'Questioning the romantic notions that surround the birth of Australia is primarily what influenced me to create this body of work. With our history being dominated by Eurocentric views, it is very important that Aboriginal and Torres Strait Islander people continue to create dialogue from their own perspective to challenge the subjective history that has been created.'
Boyd has exhibited his work nationally and internationally since 2005. His work is held in the collections of the Natural History Museum, London; National Gallery of Australia, Canberra; Tasmanian Museum and Art Gallery, Hobart; National Gallery of Victoria, Melbourne; Art Gallery of New South Wales, Sydney; as well as numerous private collections in Australia.
About Jefa Greenaway
Jefa Greenaway is a nationally recognised architect, academic (University of Melbourne), design advocate and design commentator on ABC Radio Melbourne. As a registered architect in private practice in both NSW and Victoria, he seeks to reveal layers of history and memory through connections to place. He champions Indigenous-led design thinking, particularly through the International Indigenous Design Charter, as Regional Ambassador (Oceania) of INDIGO (International Indigenous Design Alliance) and sits on numerous boards that intersect with art, architecture and cultural heritage.
About Lloyd Rees Memorial Lecture
The Lloyd Rees Memorial lecture was created to honour the memory of the eponymous late Australian painter and lecturer, who was known for his passion and insights about the interrelation between art and architecture.
Held every two years at the Museum of Contemporary Art Australia in Sydney, this prestigious lecture is given by an architect or artist and looks at the significant impact of the crossover of art and architecture, issues of architecture, art, urban planning, and cultural futures.
Access support
The MCA welcomes all visitors and is committed to making its programs and services accessible to everyone.
Contact the MCA reception for free access support at +61 2 9245 2400 or email mail@mca.com.au. Please allow 7 days for them to respond to your query.
Stay up to date
Get the best of The Rocks straight to your inbox.