Past Event
NAIDOC Week lunchtime film screenings
Join free lunchtime screenings at the Museum of Contemporary Art Australia to celebrate NAIDOC Week 2023.
Join free lunchtime screenings at the Museum of Contemporary Art Australia to celebrate NAIDOC Week 2023. 
Celebrate the history, culture and achievements of Aboriginal and Torres Strait Islander peoples with a series of free lunchtime screenings during NAIDOC Week 2023.
This event has limited capacity, please arrive early to avoid disappointment.
WARNING: Aboriginal and Torres Strait Islander viewers are warned that the following program may contain images and voices of deceased persons.
Monday 3 July, 12–1.35pm
Wash My Soul in the River's Flow
Wash My Soul in the River's Flow is a feature documentary about the lives and love story of Ruby Hunter and Archi Roach, as told, in their own songs and spoken word stories in the 2004 concert Kura Tungar – Songs from the River. The country and river Hunter and Roach sing about is the Murray River, and Ngarrindjeri lands in South Australia – Hunter's birthplace and early childhood home, before she was stolen. Seventeen years later, working with Archie Roach, filmmaker Phillipa Bateman has created a film, which cinematically brings alive the emotional, spiritual and physical reality of Hunter's country, her and Archie's connection to it, as well as the pull of memory and the joy of coming home.
Wednesday 5 July, 12–1pm
The sea, the feather, and the dance machine: Arrival song & Leaving song
Ken Thaiday Snr takes us on a remarkable and personal journey to Erub in the Torres Strait. Home to one of Queensland's most remote communities, Erub (Darnley Island) is on the edge of Australian territory in the eastern group of Torres Strait islands. KEN's extraordinary dance machines reflect the importance of the sea and its various symbols and totems. KEN has chosen the Hammerhead Shark as his totem and his most famous works incorporate this shark as a symbol of law and order. 
Thursday 6 July, 12–1pm
Lousy Little Sixpence
In Australia in 1909, in the state of New South Wales, the Aborigines Protection Board planned to break up Aboriginal communities by forcibly removing their children and hiring them out as servants to white employers.
The title of this powerful documentary comes from the wages that were to be paid to the children. Many never saw that "lousy little sixpence".
In the mid-1930s, Aboriginal people began to organise, and to fight the Aborigines Protection Board. Through old newsreels, archive film, photographs and interviews with Elders, the film weaves a moving account of a hidden history, the early struggle for Aboriginal land rights and self-determination.
Friday 7 July, 12–1.40pm
My Name is Gulpilil
The great Aboriginal actor (and dancer, and singer, and painter) David Dalaithngu has brought his intensity, dignity and authenticity to Australian cinema for half a century. Battling lung cancer and looked after by a full-time carer, Mary, in this documentary he makes his final film testament: "My story of my story", as he puts it.
Despite his frailty, he retains every ounce of his electrifying screen presence as he talks viewers through his life and career, commencing with his discovery as a teenager by Nicolas Roeg, who cast him as the lead in the classic Walkabout (1971) and catapulted him from the Arnhem Land bush to the Cannes Film Festival and dinner with the Queen. Thus began the mixed blessing of "living in two worlds" that he has been compelled to follow ever since.
Saturday 8 July, 1–2.20pm
Ablaze
The true story of the first Aboriginal filmmaker William Bill Onus.
Ablaze tells the story of Bill Onus, a Yorta Yorta and Wiradjuri man from Victoria, a truly heroic cultural and political figure who revived his people's culture in the 1940s and ignited a civil rights movement that would, against enormous odds, change the course of history.
Through rare archival footage, state-of-the-art animation, vividly created digital motion graphics and eye-witness accounts, Ablaze is the compelling tale – part detective story, part contemporary opera – of how Bill and supporters brilliantly orchestrated their campaign for equality through performance, entertainment, film and sheer audacity outsmarted mighty forces seeking to destroy Indigenous cultures, languages, and communities.
Access support
The MCA welcomes all visitors and is committed to making its programs and services accessible to everyone.
Contact the MCA reception for free Access support on +61 2 9245 2400 or email mail@mca.com.au.
This program is proudly supported by the Museum of Contemporary Art Australia's Aboriginal and Torres Strait Islander Exhibition and Program Partner, Qantas.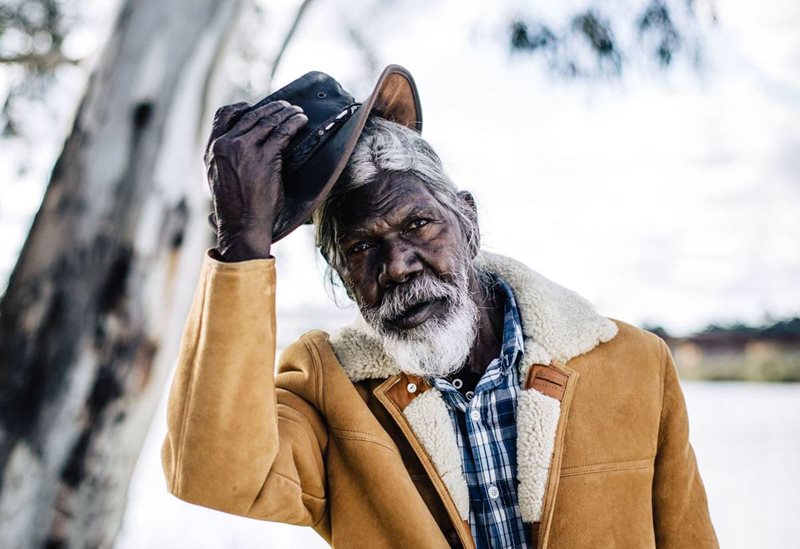 When
12–1:35pm, 3 July
12–1pm, 5 & 6 July
12–1:40pm, 7 July
1–2:20pm, 8 July
Where
140 George Street
The Rocks
Never miss out on events
Get updates on the latest events from The Rocks.
Stay up to date
Get the best of The Rocks straight to your inbox.