Past Event
Panel discussion and screening | Vivienne Binns
In Place: Vivienne Binns, Feminism, Community and Creativity
 In Place: Vivienne Binns, Feminism, Community and Creativity
Panel discussion presented by the MCA and Julie Ewington
This panel discussion will consider the twinned legacies of Binns' feminist and community arts projects. There will be a free screening before and after the panel.
In the late 1960s and 1970s artistic creativity beyond traditional museum and gallery settings was increasingly recognised. Creative practices and pursuits in the wider community were valued and encouraged as part of a wider movement towards a more open and plural society. Vivienne Binns participated in the establishment of the feminist art movement in the early 1970s and was a crucial innovator of artist in community practices in Australia over the following decade.
The Panel
Chaired by Julie Ewington and featuring speakers Marie McMahon, Dr Laleen Jayamanne, Anne Loxley, and Dr. Paula Abood.
Julie Ewington is an independent writer and curator living in Sydney on Gadigal Country.
Marie McMahon is a Sydney-based painter and printmaker.  She worked as Vivienne Binns' studio assistant during 1975 and on the 1976 project 'Experiments in Vitreous Enamel',  later working with Aboriginal communities in the Northern Territory.
Dr. Laleen Jayamanne was a participant in the first 'Mothers' Memories, Others' Memories' project in 1979 at the University of New South Wales. Subsequently she taught film for many years at the University of Sydney.
Anne Loxley, currently Executive Director at ACE, at Parramatta, and previously (2011-19) Senior Curator of the MCA's C3West program working with communities and artists in Western Sydney, has a long familiarity with Binns' work.
Dr. Paula Abood is a cultural worker and educator, writer and creative producer. In 2013 she received the Australia Council's Ros Bower Award for lifetime achievement in community arts and cultural development, and in 2018, a fellowship to research community participation in cultural life.
What to expect
1.15–1.45pm: Screening of Mothers' Memories Others' Memories
Slide show with audio tape transferred to single-channel digital video, colour, sound, duration: 30 minutes. Courtesy of the artist and Milani Gallery, Brisbane.
Free.
2–3.30pm: Panel discussion, led by Julie Ewington
Free, booking required.
3.45–4.30pm: Screening of Self-portrait self-image
Slide show with audio tape transferred to two-channel digital video, colour, sound, duration: 45 minutes. Collection of the artist.
Free.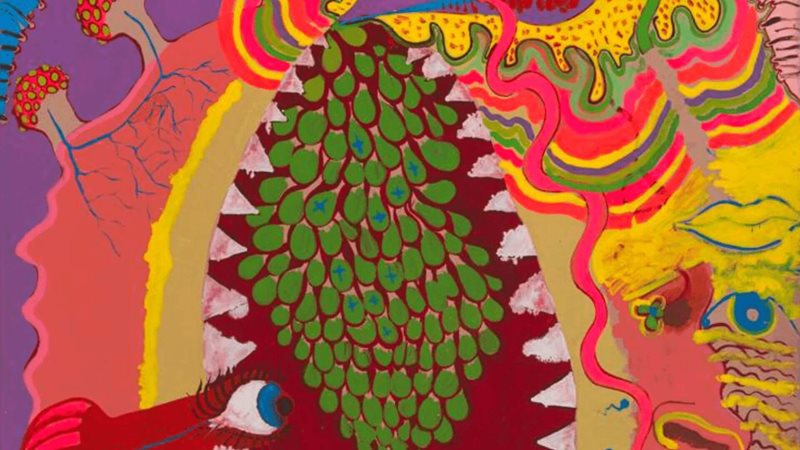 When
1.15–1.45pm: Screening of Mothers' Memories Others' Memories
2–3.30pm: Panel discussion, led by Julie Ewington
3.45–4.30pm: Screening of Self-portrait self-image
Where
140 George Street
The Rocks