Past Event
Wizardry High Tea Buffet
Step into the Wizard's lair and enjoy a spellbinding school holiday High Tea buffet, crafted by the culinary magicians of Shangri-La.
Discover a bewitching feast fit for a sorcerer with an assortment of enchanted sweet treats, including kaleidoscope éclairs with raspberry and chocolate custard and Honeydukes chocolate cups with blueberry mousse.
The entrancing spread will feature wickedly delicious savouries, such as time-turning turkey with boomslang brie and hypnotised ham with Swiss cheese and relish.
Sip on charmed potions like bubbling hot chocolate and mystical tea or partake in spiked brews conjured from the witch's cauldron and concocted by the Shangri-La alchemists.
Taking inspiration from literary tales, the Grand Ballroom will be staged within castle walls teaming with wizardry wonders including gilded throne chairs, giant candelabras and sorcerer handbooks.
The Wizardry High Tea buffet will take place in the Grand Ballroom and be available on 1 – 2 July, 7 – 9 July, and 14 – 16 July, 2023 inclusive, and in two seating times from 11 AM – 1 PM and 2:30 PM – 4:30 PM.
Priced at AUD 79 per adult (age 12 and above) and AUD 59 per child (age 4 – 11 years old), with complimentary admission for children under 4.
For the ultimate school holiday family getaway, guests can combine the Wizardry High Tea Buffet with a Shangri-La Sydney rooms package starting from AUD 458 per night, available HERE.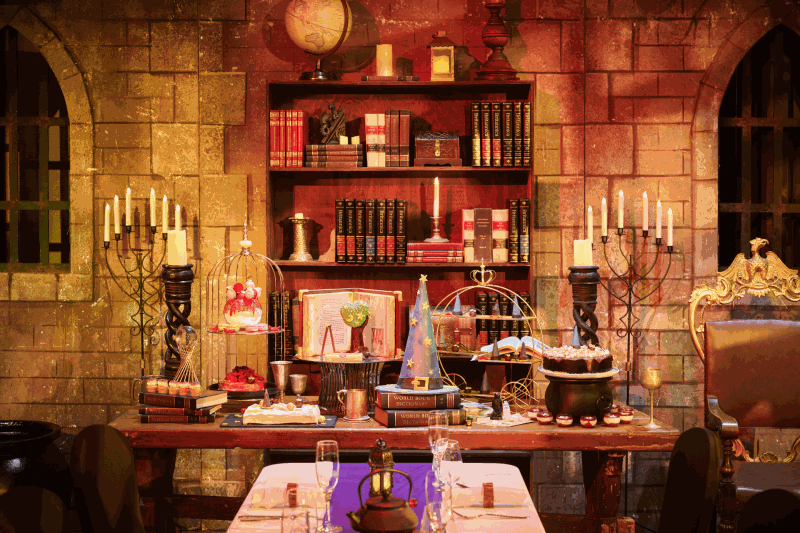 When
1 – 2 July, 7 – 9 July, & 14 – 16 July
Where
176 Cumberland Street,
The Rocks
Never miss out on events
Get updates on the latest events from The Rocks.
Stay up to date
Get the best of The Rocks straight to your inbox.