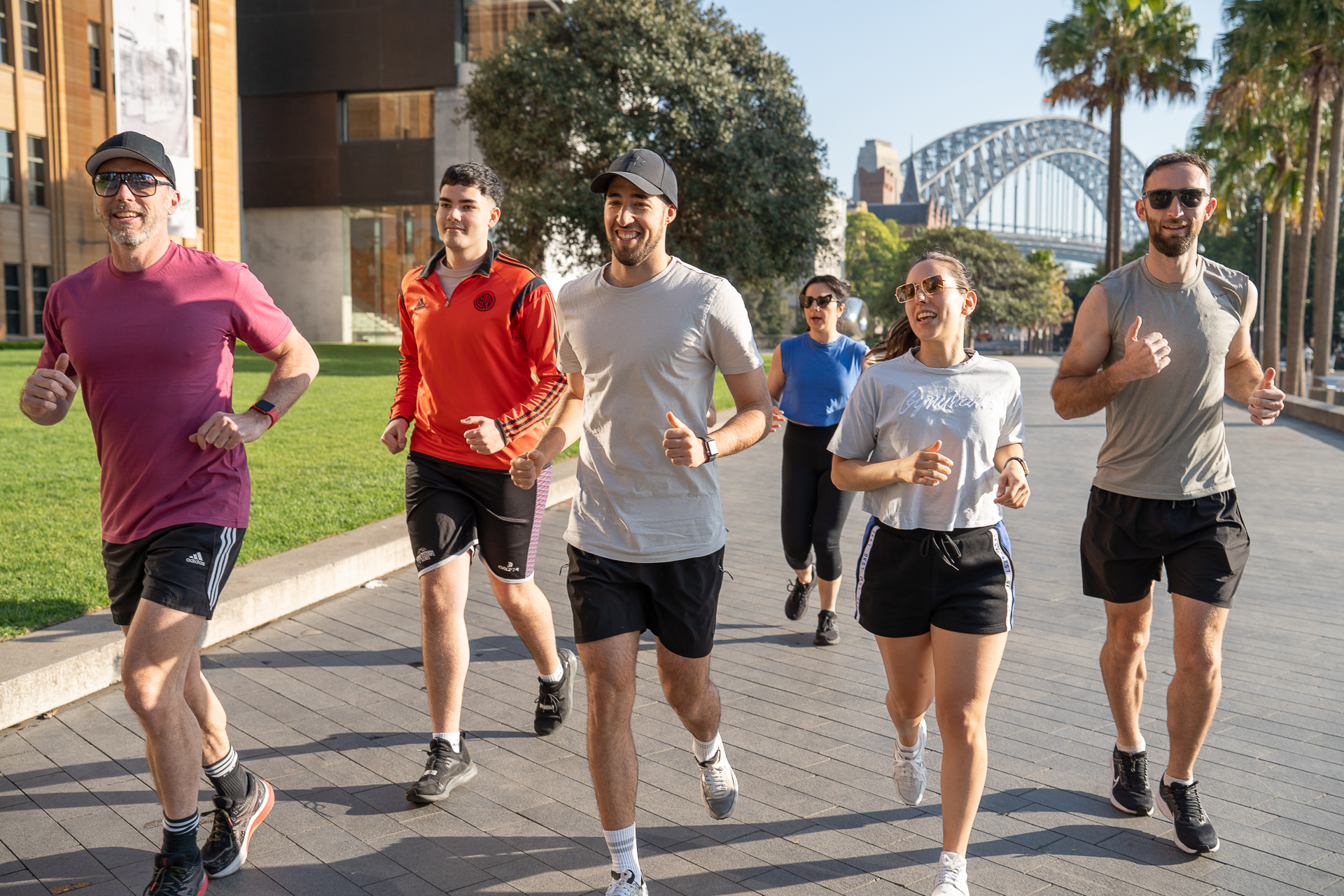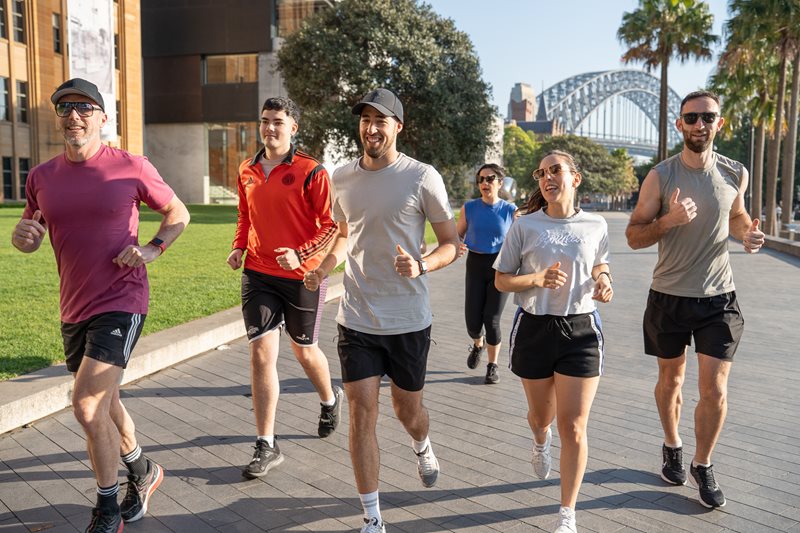 Event
The Run Club at The Rocks
---
When
7:15am, Tuesdays
Commencing Tuesday 10 October
Where
Meet at First Fleet Park
Train and get fit while exploring The Rocks. It's a win-win!
Commencing 10 October.
Are you an experienced runner looking for some extra oomph? Or are you completely new to running and wanting to improve your fitness?
We are proud to introduce the The Run Club at The Rocks: a free weekly running and activity session designed to improve your fitness, no matter your level. Presented in conjunction with Active Live, experienced trainers will deliver a challenging and exciting fitness program for all levels, absolutely free!
More details to follow, stay tuned for further details!
FAQs
Is The Run Club at The Rocks free?
Yes, The Run Club at The Rocks is a free event. There are no charges or fees to participate.
What clothes should I wear for the session?
It is recommended to wear comfortable and flexible clothing that allows you to run freely. Choose breathable fabrics that will help you stay cool during the session. Remember to bring good running shoes.
Is any other equipment needed?
No, all you need is a good pair of running shoes! Be sure to have some water to stay hydrated and a towel to stay dry!
Do I need to have prior experience in running to join?
No prior experience is necessary to join the The Run Club at The Rocks. The sessions are designed to cater to all levels, including beginners. Be sure to tell your trainer if you are a newbie, everyone is welcome here!
Is there an age restriction for participants?
While we love kids, children are not permitted at The Run Club.
Can I store my bags/personal items on site?
We do not have storage facilities for bags and/or personal items. Please ensure you leave any bags or items at work before the session commences, or these can be taken with you if small enough.
Is the event held all year round, including during bad weather?
The event may be subject to weather conditions and seasonal changes. It's a good idea to check the event's social media pages or contact the organisers to confirm if the session will take place in case of bad weather.

Do I need to register in advance to participate?
Prior registration is not needed, but you will be required to sign-in at the beginning of each session you attend. Your trainer on the day will take you through the sign-in process. Please stay tuned for more registration information.
Stay up to date
Get the best of The Rocks straight to your inbox.