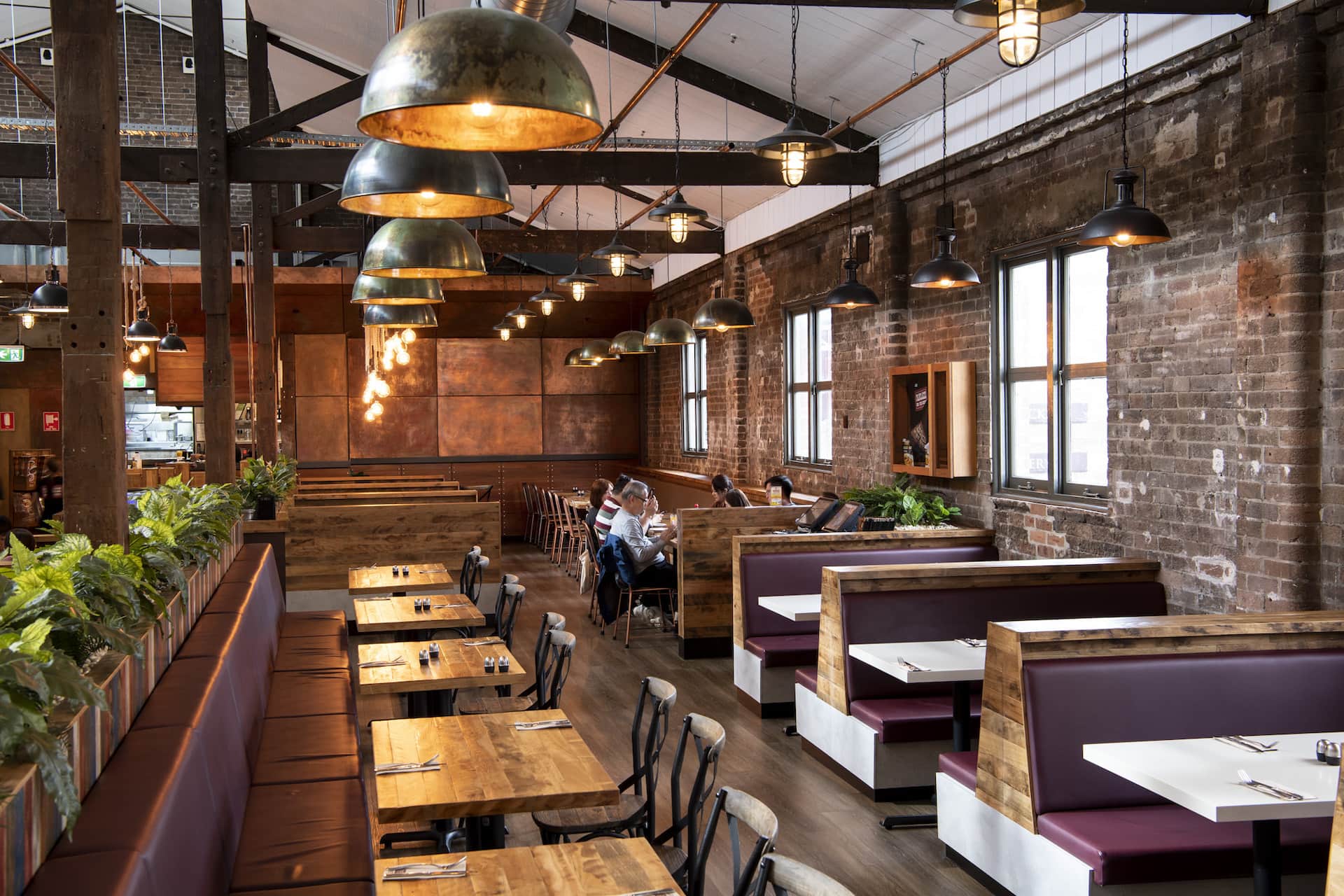 View gallery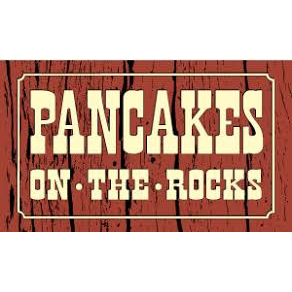 Eat & Drink
Pancakes On The Rocks
---
---
Address
22 Playfair Street
The Rocks
Pancakes on the Rocks is an institution and undoubtedly one of the best restaurants in Sydney. Head to The Rocks location for world famous buttermilk pancakes in the heart of this historic precinct.
Pancake on the Rocks in The Rocks is an institution. It's been serving up heavenly stacks for almost half a century, making it one of the best restaurants in Sydney to visit for those with a sweet tooth. 
While its pancakes are the specialty (they're in the name, after all), there's something for everyone here. Whether you're after a quick bite or a hearty meal, are visiting for breakfast, lunch or dinner, have the kids in tow or a bunch of mates, there's something on the menu to cater to all tastes. 
We recommend you make a day of it. Stroll The Rocks' cobblestoned streets and explore its heritage buildings, one of the best things to do in Sydney on a weekend. Then replenish your energy by eating your fill. 
Just make sure you clear your schedule for afterwards, because chances are you'll be so full you'll need a nap! 

A mouth-watering meal amidst an historic backdrop
Pancakes on the Rocks is located in Sydney's historic The Rocks district, an area characterised by its cobblestoned streets, vintage pubs, weekend markets and boutique shops. 
The original restaurant opened in 1975 on Hickson Road, and over the years its friendly service and quality menu developed its reputation among Sydneysiders as the go-to place for casual family dining in the city. 
It's since moved to a 185-seat location on Playfair Street. Still in the same historic district we know and love, its new home is a little closer to Circular Quay, making its famous pancakes more accessible than ever before. 

Savoury, sweet and everything in between
No matter what your taste buds feel like, you're sure to find something to make your mouth water at Pancakes on the Rocks. Of course, most come here for the pancakes, of which there is an extensive selection of both savoury and sweet varieties. 
The breakfast menu is served around the clock, so whether you're starting your day with a breakfast pancake or finishing up your night on the town with a late night treat, you can tuck in whenever it takes your fancy. 
Here are some of the menu highlights: 
Gourmet pizzas are perfect to share, but they're so delicious you might just want one all to yourself! The tandoori chicken pizza with Spanish onions, sweet potato, cashew nuts and mozzarella topped with mango chutney, mint yoghurt and coriander is a must-try.
Starters like calamari rings, wedges, nachos and sweet potato chips make the ideal small bite or something to nibble on while you wait for the main course to arrive. 
Grill favourites like ribs, American style BBQ beef brisket, fish and chips and chicken schnitty cater to those with a serious appetite. 
All day (and night) brekky is what dreams are made of. Tuck into Pancakes 'N' Scrambled Eggs, Pancakes 'N' Sausage or tackle the Big Breakfast (two buttermilk pancakes with whipped butter, plus a hash brown, bacon, sausages, an egg, grilled tomato, grilled banana and pineapple). Good luck!
Dessert pancakes with toppings to suit your level of indulgence. From the nostalgic Pancakes with Nutella or Pancakes with Peanut Butter that the kids will love to more gourmet flavours like Apple Crumble and Black Forest Cherry. Or simply opt for the Classic Pancake Stacks served with maple syrup and either whipped butter or ice cream. You can't go wrong.  

Getting to Pancakes on The Rocks in The Rocks
Pancakes on the Rocks is located in the heart of The Rocks near the Harbour Bridge at 22 Playfair Street. Whether you're taking the train, bus, ferry, car or your own two feet, getting here is easy:
Driving: The Quay West, Clocktower and 155 George Street Wilson Parking buildings are all close by, as well as another secure parking building at 121 Harrington Street. All are within a 5 minute walk.
Train, Ferry, and Light rail: Circular Quay train station, ferry terminal and light rail stop are all a short 5 minute stroll from the restaurant. 
Bus: Catch one of the buses travelling along Elizabeth or George Streets, alighting at Bridge Street to walk the rest of the way into The Rocks.
Heading to the flagship Pancakes on the Rocks is a must do in Sydney, so get there for a stack stat! 
@pancakesontherocks__official