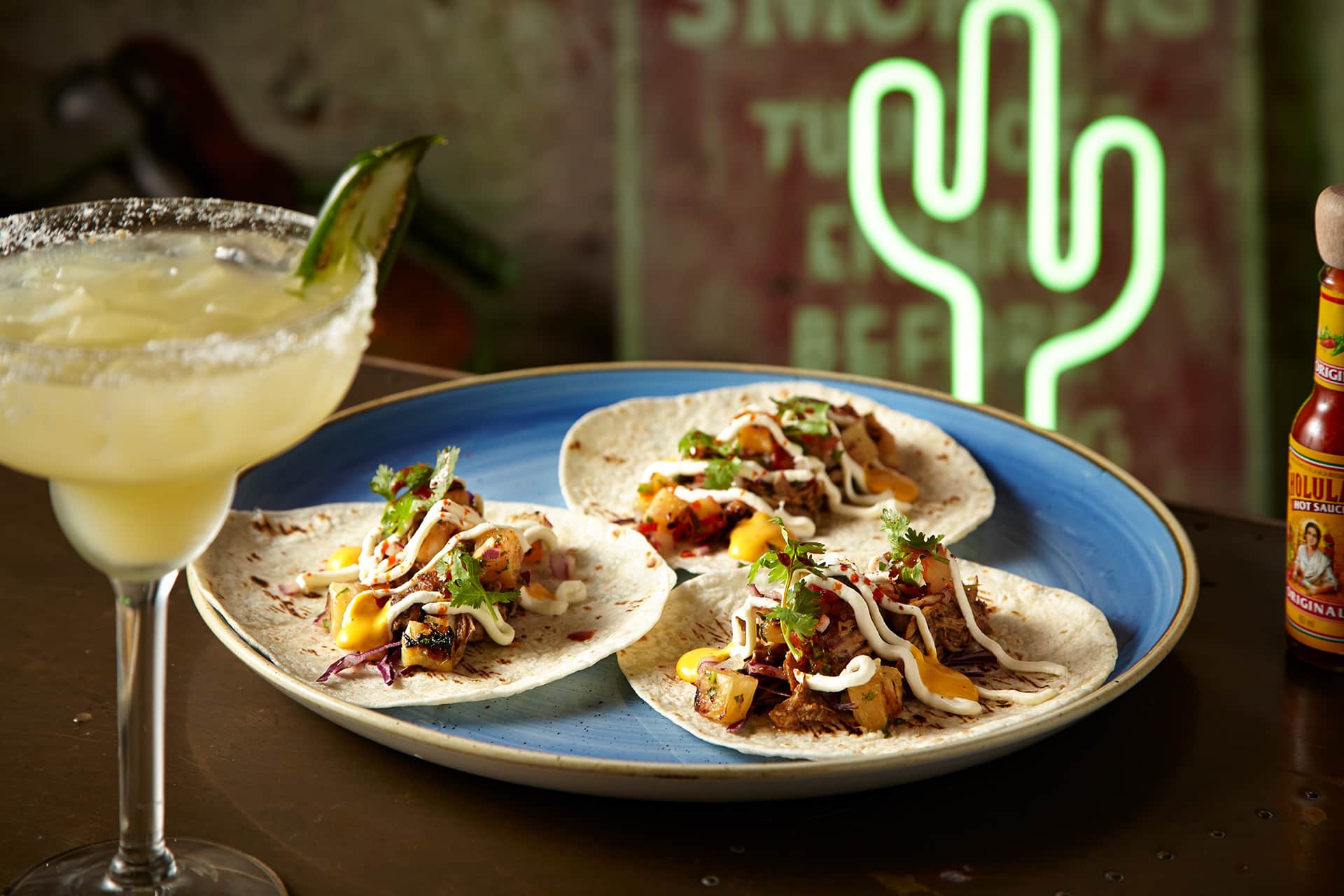 View gallery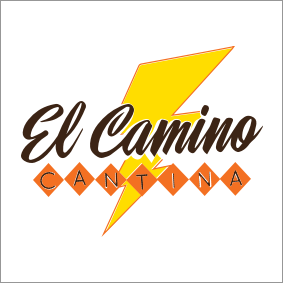 ---
---
Address
18 Argyle Street
The Rocks
Opening Hours
4pm - 9pm Tue - Thu
12pm - 10pm Fri
12pm - 10pm Sat
Closed Sun - Mon
The only thing bigger than the margaritas at El Camino Cantina are the sombreros! This is Sydney's most vibrant Tex-Mex restaurant, famous for its frozen Margaritas and party vibes.
If you want giant frozen margaritas and even bigger sombreros - you've come to the right place. El Camino Cantina is a festive dining experience in the heart of The Rocks boasting a flavourful menu of Tex-Mex classics, a massive selection of frozen margaritas and neon-lit party vibes. 
Dinner here is one of the best things to do in Sydney with friends, thanks to the always buzzing atmosphere and value-packed menu. 
El Camino Cantina: A fiesta in The Rocks
You'll find El Camino Cantina on Playfair Street in The Rocks, in a historic building right next to The Argyle, Sydney's premier nightclub. There are few Sydney bars or restaurants that are as much fun as this one. 
The space's interior looks like a combination of quirky Texan saloon, and ultra colourful Mexican cantina. There are flaming murals on the walls, more neon than the Vegas strip, multi-coloured sombreros hanging on the back of every chair, and a wrap-around bar that dominates the centre of the space. You'll also notice the trunks of two 57' Chevy's overflowing with free corn chips and salsa.
This is the perfect place for a long lunch of icy coronas and spicy tacos, or a dinner with a large group of friends and free flowing margaritas.

The ultimate Tex-Mex menu
The menu at El-Camino Cantina is all about big Tex-Mex flavours and big value. There are juicy, perfectly fried wings with 13 flavours to choose from including chicken salt, mango habanero, buffalo and the searingly spicy after burner (which should not be taken lightly!). 
There's also guacamole bursting with avo and chilli, and a full range of fresh chargrilled fajitas with decadentmoreish flavours like pulled pork & pineapple and BBQ beef brisket. The nachos are another must-try with both a veggie and carne option, both including oodles of melted cheese, black beans, pico de galla and sour cream. 
While the rest of the menu is absolutely delicious - let's be honest - what you're really here for are the tacos. There are 10 to choose from, including highlights like the cowboy with BBQ beef brisket and coriander, the dirty sanchez with BBQ pulled pork or the el mac (which tastes just like a Big Mac).
Taco Tuesday & Wing Wednesday
If you're after a bargain then heading to El Camino Cantina on Tuesdays or Wednesdays is a must do in Sydney, to experience their most delicious menu items at a hugely discounted price:
Taco Tuesdays: all taco flavours are just $2 up to a maximum of five when you order a full priced drink.*
10 cent wing Wednesdays: make hump day the highlight of your week with wings for just 10 cents a pop up to a max of 20 when you order a full priced drink.
Must-try margaritas 
El Camino Cantina is famous for having a margarita list to rival the best cocktail bars in  Sydney. There is a rotating list of both classic margaritas - served in the traditional way with just tequila, triple sec and lime juice - and Tex-Mex margaritas which are frozen and flavoured. 
They come in two strikingly large sizes in handblown glassware flown in from Texas. Flavours change regularly but often include gems like:
Passionfruit
Mango 
Strawberry
Calypso crush 
If you're feeling fancy go for the cadillac margarita, served with a smooth, rich float of Grand Marnier - a delicious premium orange-flavoured liquor. 
Getting to El Camino Cantina
Thanks to El Camino Cantina's central location in The Rocks, getting here is easy whether you're travelling by ferry, train, light rail or foot:
Ferry: take the ferry to Circular Quay and you're only five minutes walk away.
Train: both Circular Quay and Town Hall stops are a short walk away.
Light rail: the L2 Randwick line is a great way to get to El Camino Cantina. The Alfred Street and Circular Quay stops are at its doorstep.
Driving: there is paid street parking in the area and the Wilson Parking building on Harrington Street is a one minute walk away.
El Camino Cantina is the home of super-sized margaritas and big Tex-Mex fun in Sydney. Book a table, come hungry and get ready for a fiesta!

*Conditions apply
 
What's on at El Camino Cantina