13 Jun 2023
It's official: Le Foote is Sydney's best restaurant opening of 2023
Swillhouse hospitality group run some of Sydney's best restaurants - from Italian cuisine and speakeasy vibes at Alberto Lounge, to French bistro food and raucous good times at Hubert. Le Foote is their newest and it's a corker.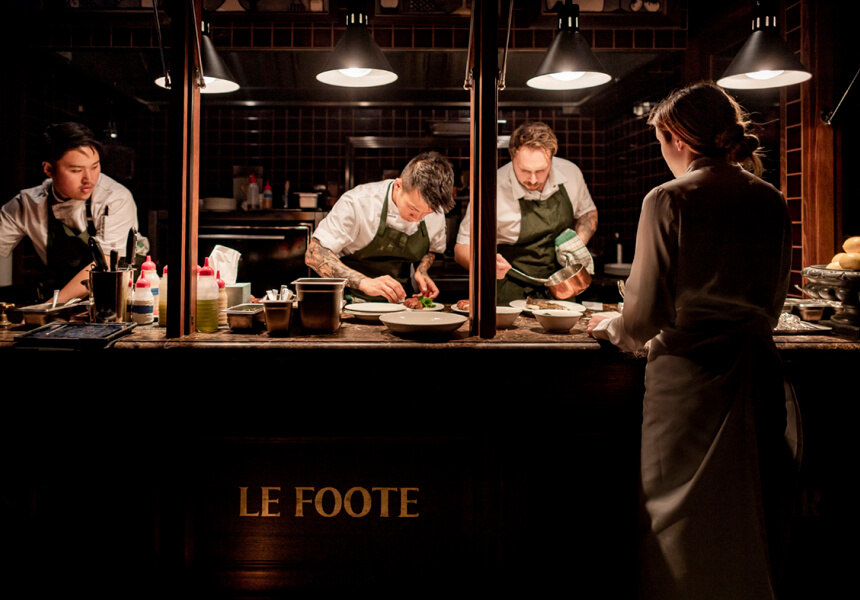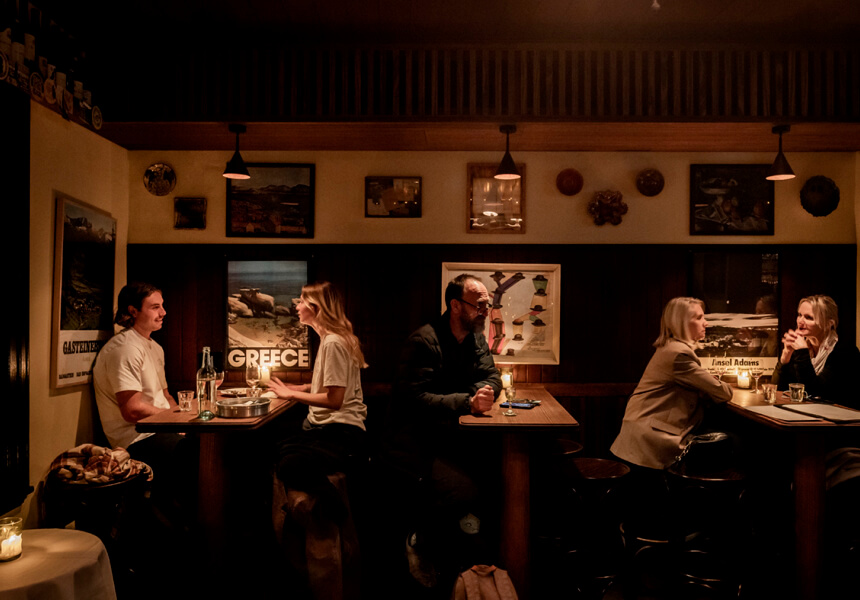 Welcome to Le Foote
This multi-level restaurant and bar is opposite the MCA, housed in a historic building that was constructed in 1838. Inside it's a complex maze of indoor and outdoor sandstone hallways, nooks and charming crannies that ooze character, and according to the SMH's goodfood reviewer, Terry Durrack,  that's half its appeal:
"To get to the actual restaurant, you need to step up into the front bar, walk through and go out the back, across a small terrace, up five more steps, turn and walk three cobblestoned metres to the right along a public laneway, then go up six more steps, past chefs working at the grill…"
"It's bats#!t crazy, and therein lies the charm of Le Foote… The restaurant is a destination. And obviously a journey…"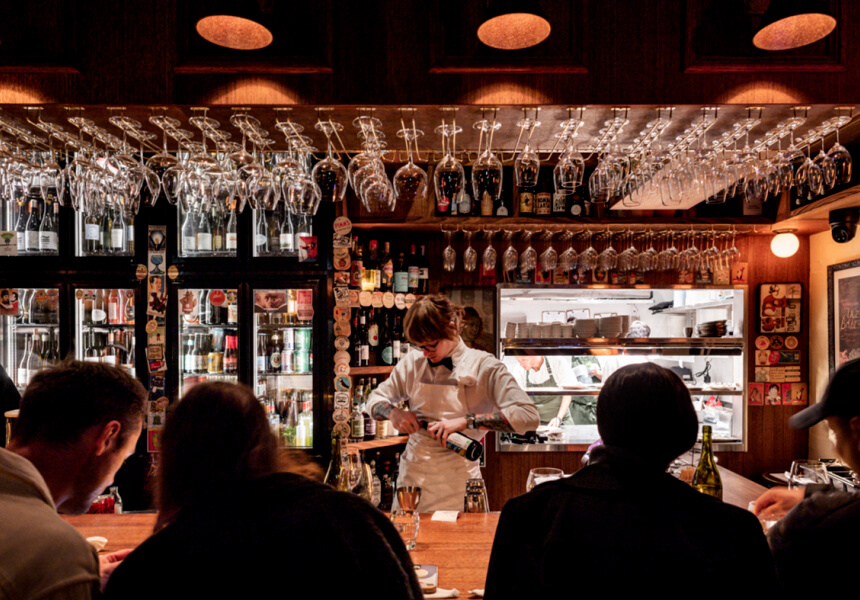 The most fun you'll have at a restaurant in Sydney
That charm obviously worked on Terry because he awarded the restaurant its first chef's hat and a glowing review just weeks after it opened. Another goodfood reporter, Callan Boys, called it the hottest opening of the year (see it's not just us). 
The restaurant and the incredible venue is the main attraction - it's been given a typical Swillhouse renovation that took two years and cranks up the venue's personality. The main dining room is open to the air with soft mood lighting, while the walls are plastered with quirky art and a floor to ceiling mural that took an Italian master ceramicist five months to complete (yes, seriously). 
There's also a wine bar serving natural and traditional varietals from the Mediterranean and Australia, plus a tempting list of bespoke cocktails. When you visit for a drink choose between two indoor spaces or an alfresco courtyard with views of the harbour bridge.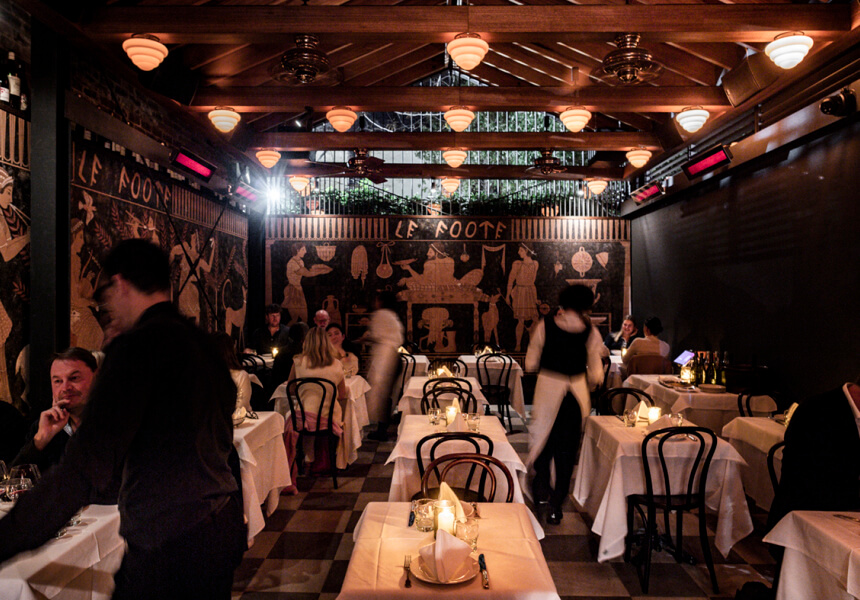 A Mediterranean grill with a Swillhouse twist
After you've found your way through the rabbit warren your reward is creative, delicious, Mediterranean-inspired cuisine by ex-Appollo, Potts Point chef, Stefano Marano.
The menu borrows from the cuisines of Greece, Southern Italy, Spain and the South of France and the food is both crowd pleasing and unexpected at once. Highlights include entrees of beef tartare, parmesan, capers and egg - or cheese calamari and pancetta skewers grilled in a punchy sauce. 
The mains are even better, including a memorable swordfish rib-eye with savoury tomato oil that Terry called 'meltingly, juicily, buttery'.To finish, do yourself a favour and order the orange panna cotta. It's got the perfect level of wobble and features a heavenly collision of fresh, zesty citrus flavour and cream. 
With food and atmosphere like this we can tell that Le Foote is going to be a mainstay at The Rocks for years or decades to come - and we reckon it's only going to get better. 
Fancy a night out at Le Foote? Walk-ins are welcome and the characters at the front of house are always accommodating - but everyone else in Sydney is having the same idea right now, so we advise booking sooner rather than later!
*Images thanks to SMH
Never miss out on events
Get updates on the latest events from The Rocks.
Stay up to date
Get the best of The Rocks straight to your inbox.