11 Jun 2020
A Day Out at The Rocks: Local art & culture trail
Looking for things to do in Sydney this weekend? Discover the intriguing local artists, artisan makers and cultural experiences on The Rocks culture trail.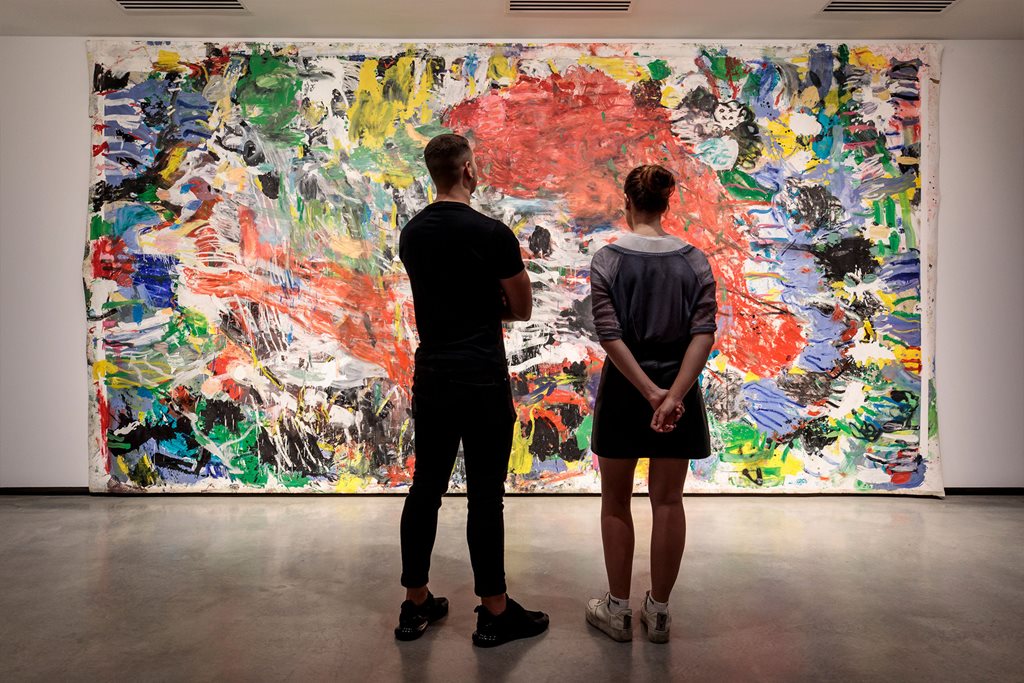 As one of Australia's oldest and most fascinating suburbs, The Rocks is positively brimming with art and culture.

There are countless local art galleries, intruiging historical sites and some of the world's best latte art - all less than 10 minutes walking distance from each other. That's why, if you're looking for things to do in Sydney, The Rocks art and culture trail is a great place to start.
Local markets and museums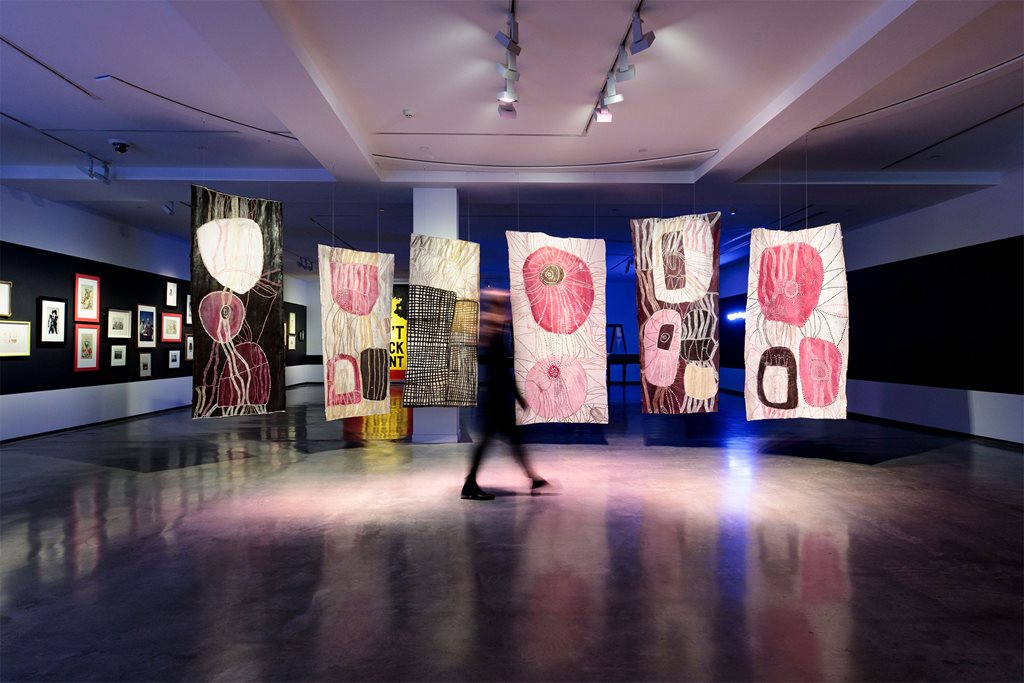 Museum of Contemporary Art Australia (MCA)
The Museum of Contemporary Art Australia is the Southern Hemisphere's leading contemporary art gallery. It showcases the work of the country's most talented living artists, with ever changing exhibitions in a modern gallery space right on the edge of Sydney Harbour.

Grab a coffee afterwards at the rooftop cafe and soak in stunning views of the iconic Sydney Opera House and Harbour Bridge. For a completely unique experience look out for MCA Late, a Friday night event where you can enjoy art after-dark and sip cocktails over looking the harbour.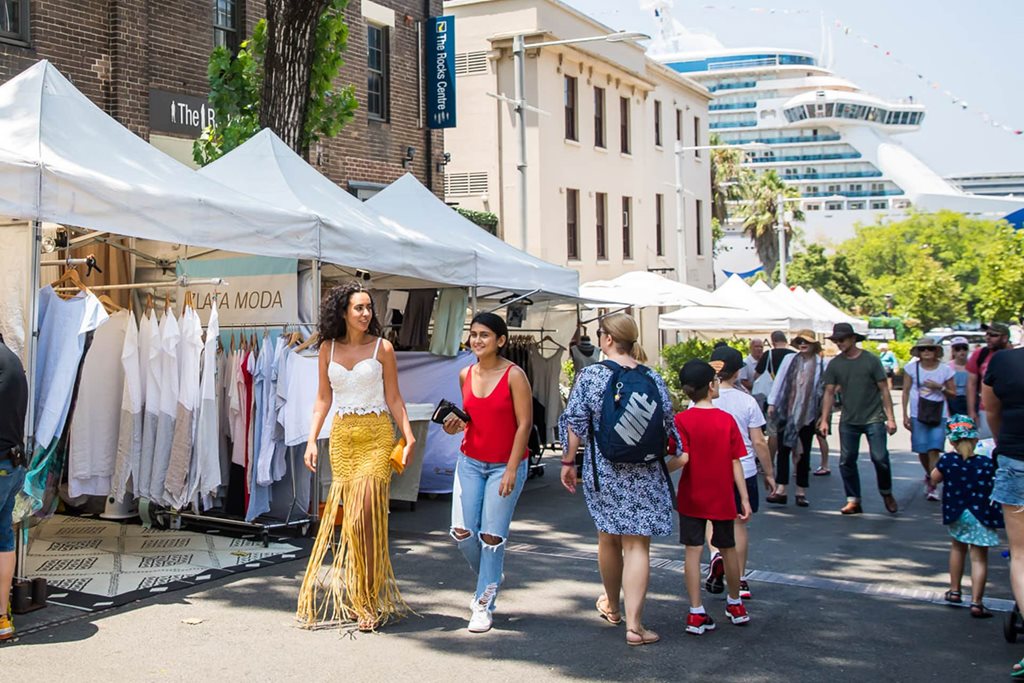 The Rocks Markets
Discover Australian creatives and artists before they're world famous by visiting
The Rocks Markets
this weekend. This collection of local artisans create everything from handmade music boxes and oil paintings, to Nepalese singing bowls and silk scarves. It's a fantastic choice for uniquely Australian gifts.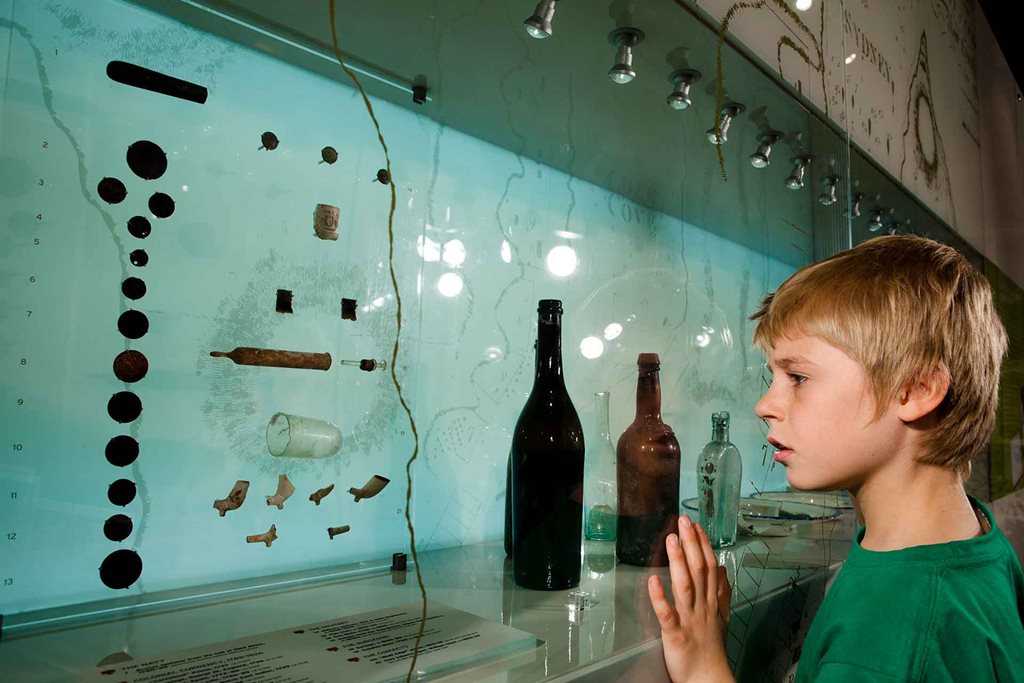 The Rocks Discovery Museum
Inside a restored 1850s sandstone warehouse The Rocks Discovery Museum tells the long story of the area's fascinating history from pre-European days to the present. Through artefacts, fascinating images and interactive elements you'll learn about the area's traditional landowners, the establishment of the English colony and much more.
The best art galleries in The Rocks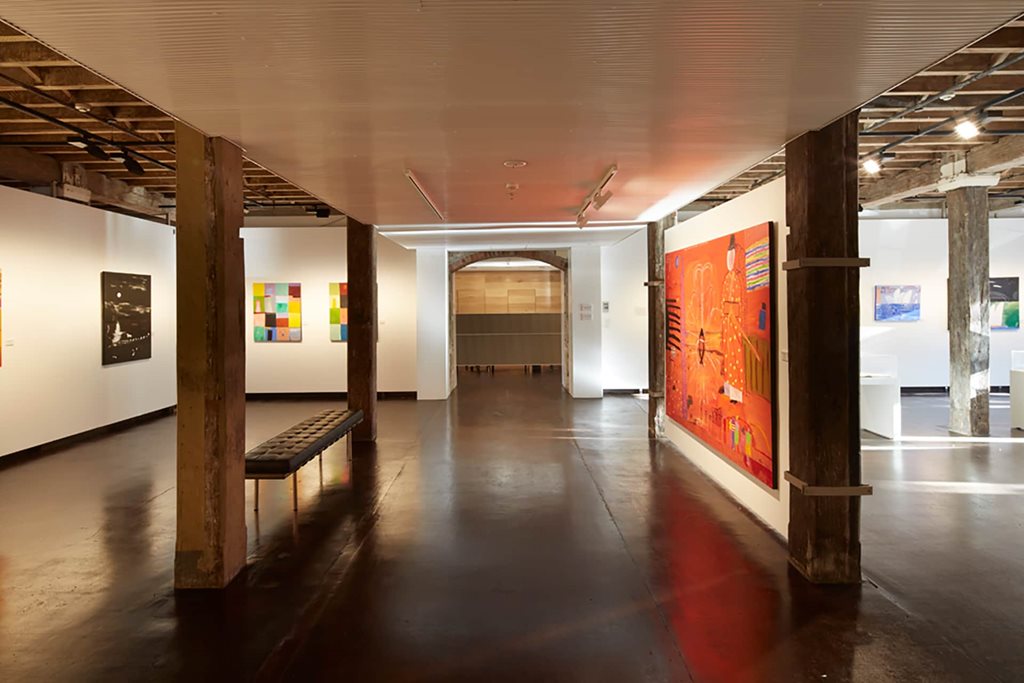 Ken Done
Ken Done is a local Sydney art legend. He's held over 50 one-man art shows from Tokyo to New York over a 30+ year career and captures the sea, sky and urban bustle of our city with his quirky, colourful style.
You can view his bright unique oil and acrylic paintings at
his gallery in The Rocks
.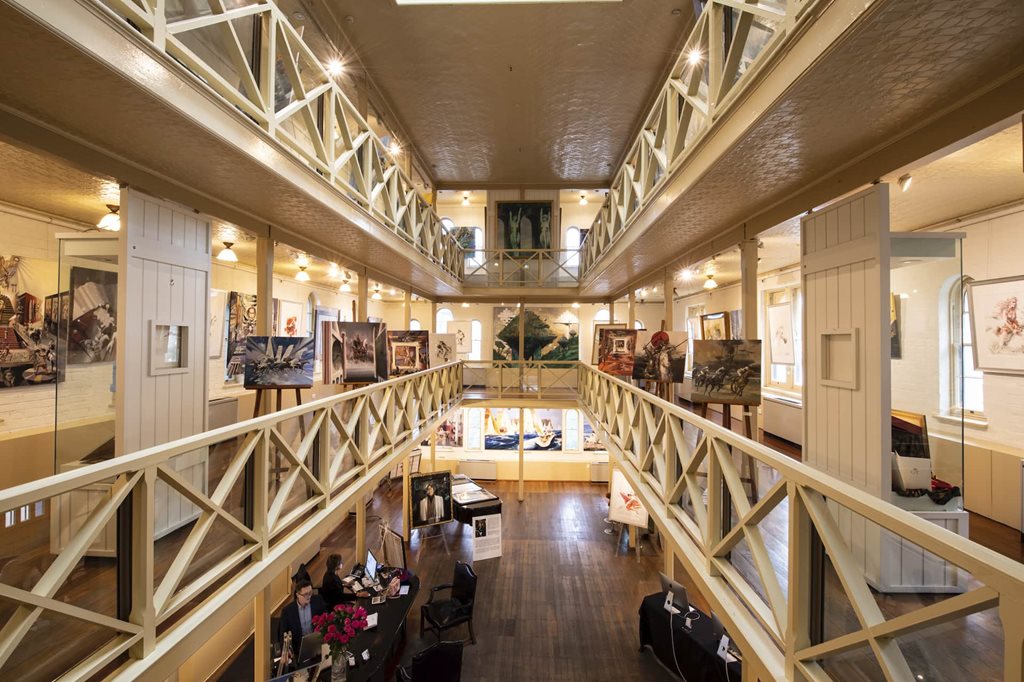 Billich Gallery
Charles Billich is one of Australia's most fascinating and flamboyant artists. His surrealist works include countless mediums but he's best known for his bizarre and otherworldly oil paintings.
His works hang on the walls of the Vatican, the British Royal Collection and the White House but the biggest collection in the world is right here in The Rocks at the
Charles Billich Gallery
.
Aboriginal & Torres Strait Island art in The Rocks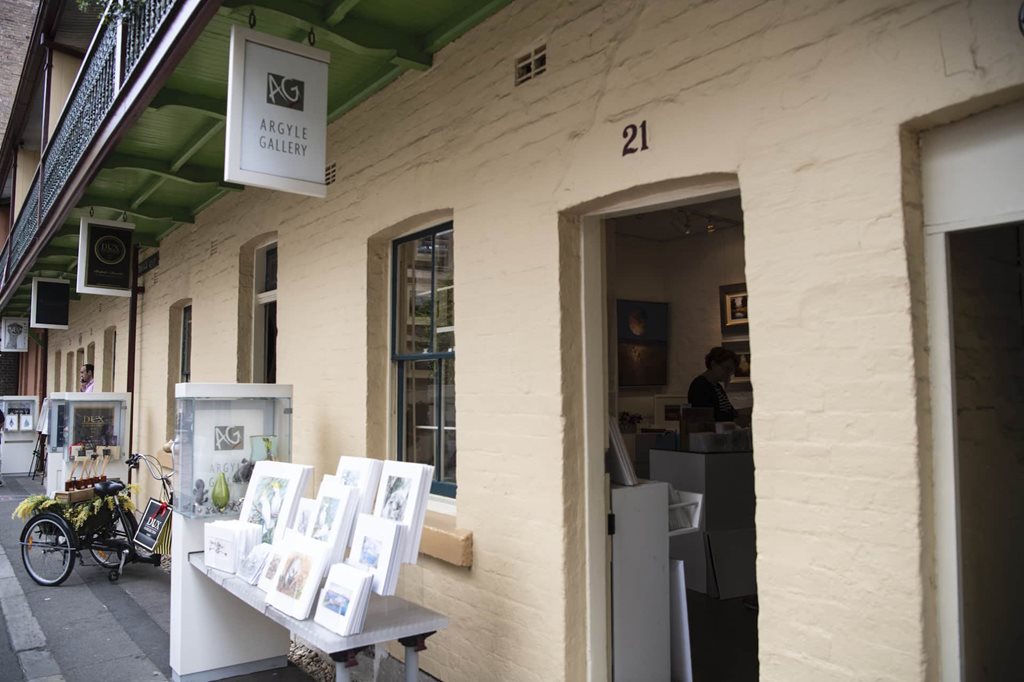 Argyle Gallery
The
Argyle Gallery
showcases the stunning work of Australia's original artists - the Aboriginal and Torres Strait Islander people. That includes traditional dot paintings, sculptures and Australian-made gifts, all sourced from creatives in local communities.
Gannon House Gallery
Gannon House Gallery
is home to one of Sydney's largest collections of art from Aboriginal and Torres Strait Island artists. That includes traditional works from Arnhem Land and the western and central deserts, and contemporary sculptures, glass and artworks as well.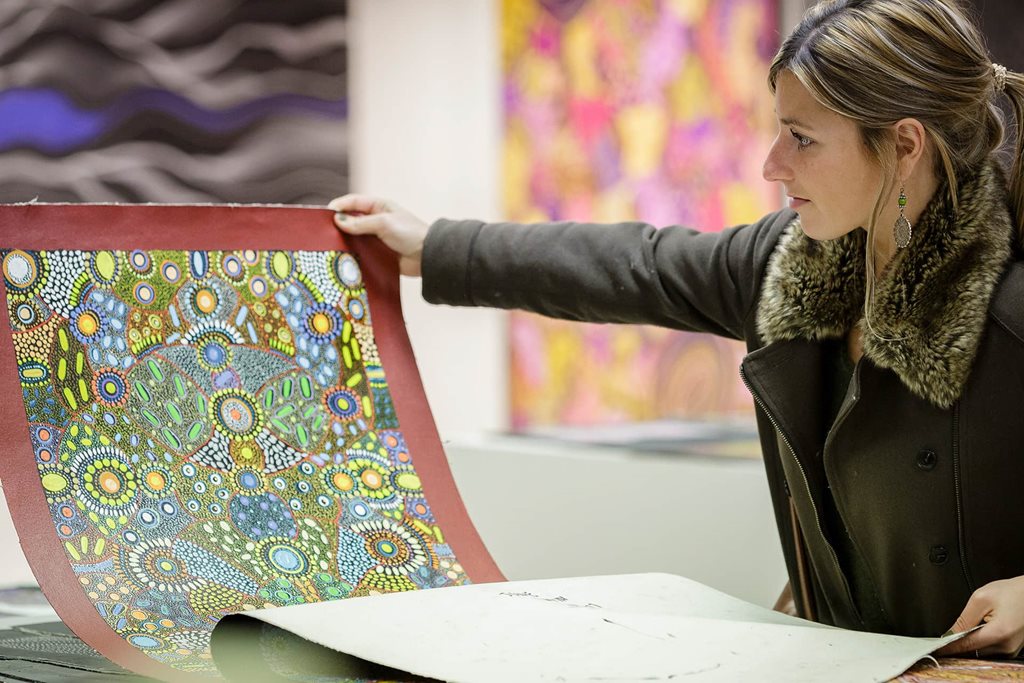 Spirit Gallery
Spirit Gallery
is home to the country's largest didgeridoo collection, and countless incredible works of Aboriginal art. Browse the awesome range of didgeridoos crafted by local artisans and pick up a personalised gift, or grab a starter kit and learn to play yourself.
Special Australian historic sites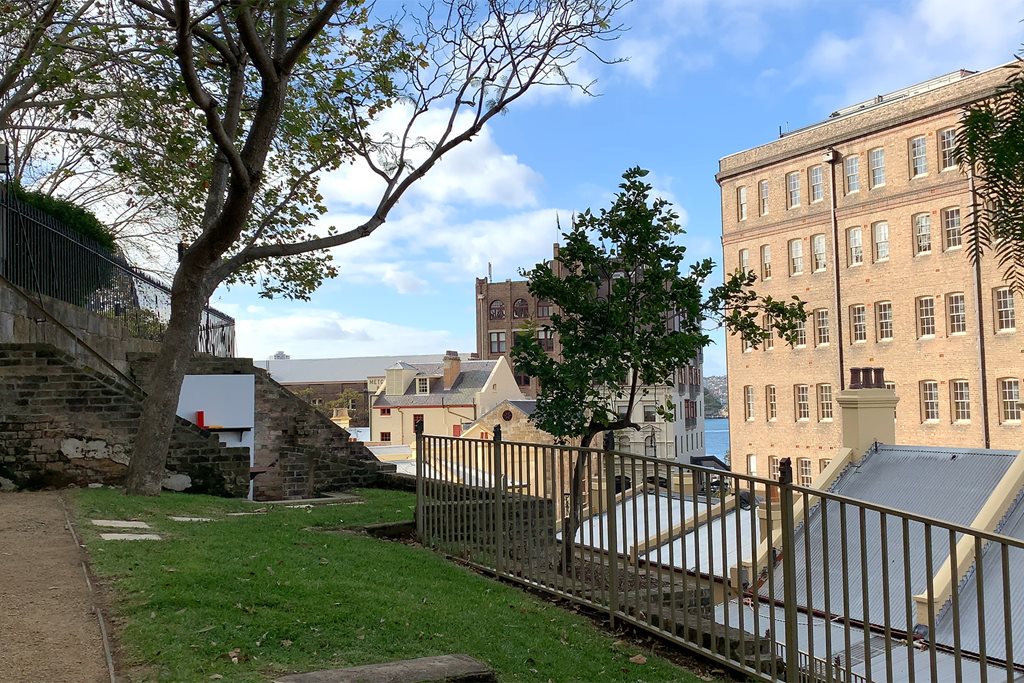 Foundation Park
There's a small, steep parcel of land in the heart of The Rocks that offers a fascinating insight into what life was like in The Rocks centuries ago. Here remain the shells of several tiny terraced homes built between 1874 and 1878 - each home is built on its own level and is roughly 9sqm in size, with two small rooms.

Space was at such a premium in this area in the late 1800s that homes were built wherever they would fit, and were often smaller than a single room in a modern property. Visit soon and walk through the ruins of the homes to get a feel for what it was like to live in the Rocks way back then.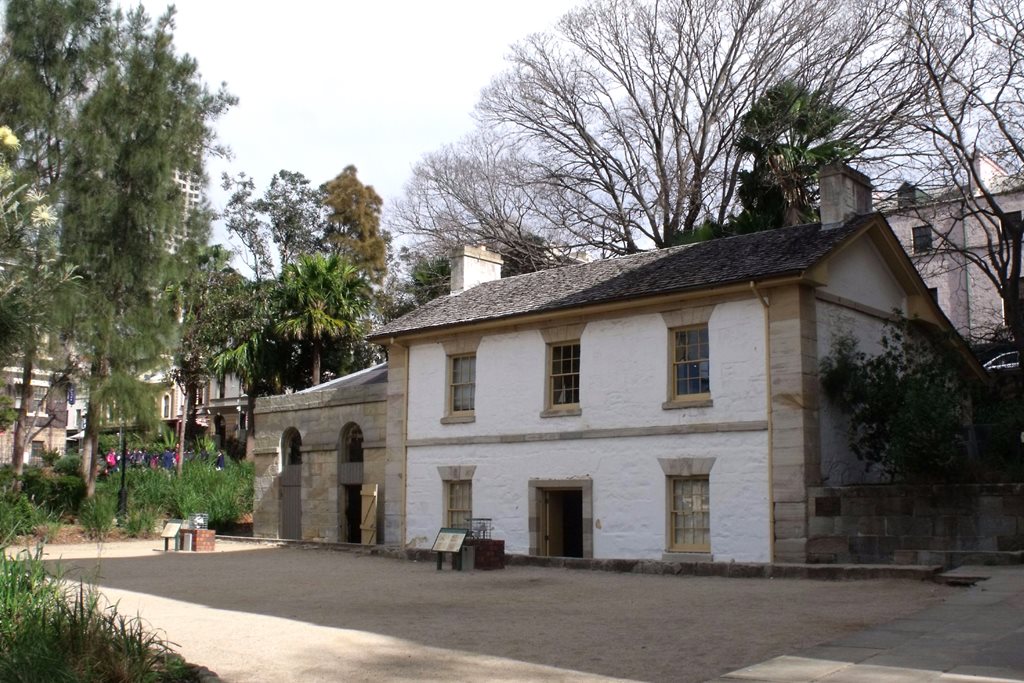 Cadman's Cottage
Cadman's Cottage is said to be the oldest remaining residential building in Australia, and one of the only homes remaining from the first 30 years of the colony. Over the centuries it's been a police station, sailor's home - but today it's a mini museum, open for guided tours.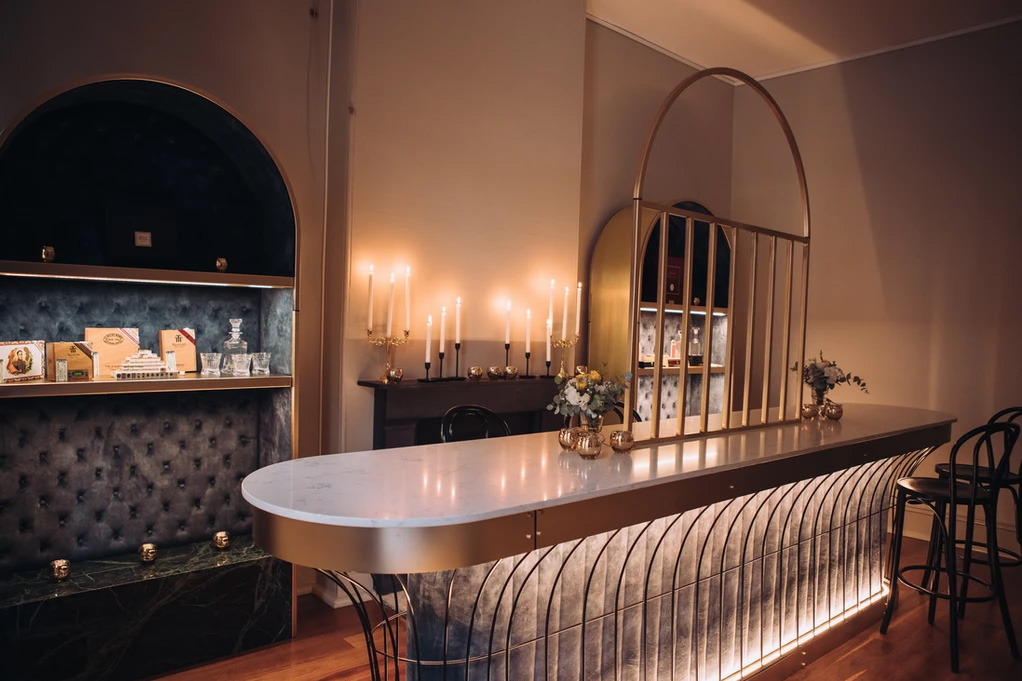 Sergeant Lok
This modern Asian eating house is located in Sydney's oldest police station, which was built in the 1880s and still retains its original character. Enjoy
Sergeant Lok's
signature dishes like gunpowder squid ink calamari, and crispy braised pork belly with yuzu in former holding cells and police offices that have been repurposed as dining spaces.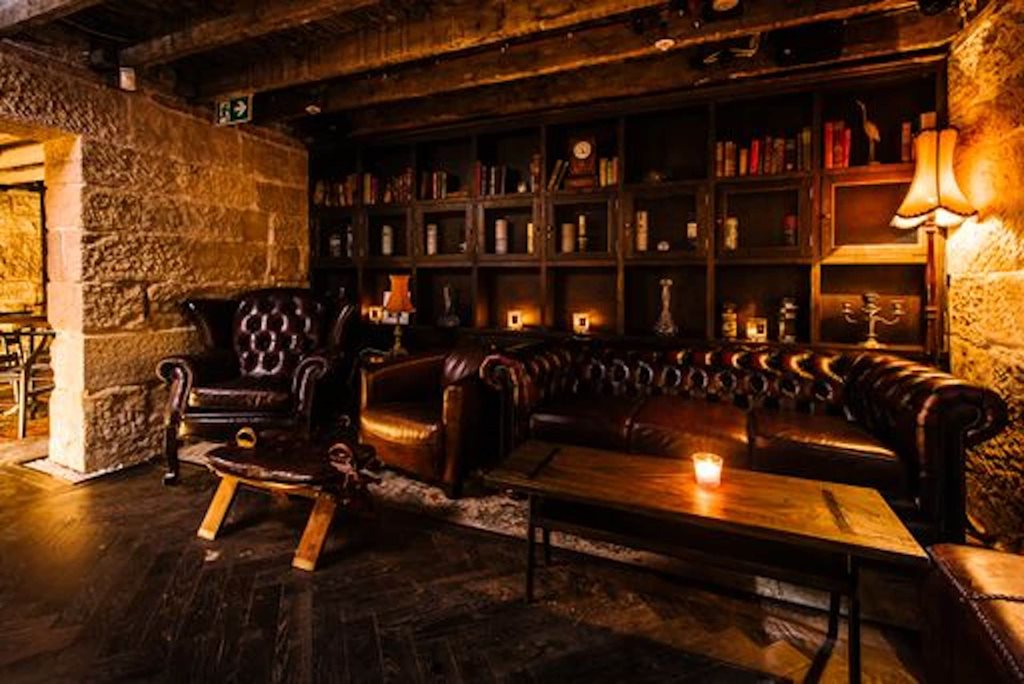 The Doss House
The Rocks wasn't always such a desirable location. Centuries ago the area had a questionable reputation and its winding alleys and shadowy basements were home to all sorts of colourful characters. Underneath a centuries old sandstone building in The Rocks,
The Doss House
was part of that intriguing and dark history.
It's now a luxurious speak easy bar, serving fine whiskeys and wines, but for years it was an opium den. There are still hints of the buildings past uses in its cosy rooms, original fireplaces and terraced area.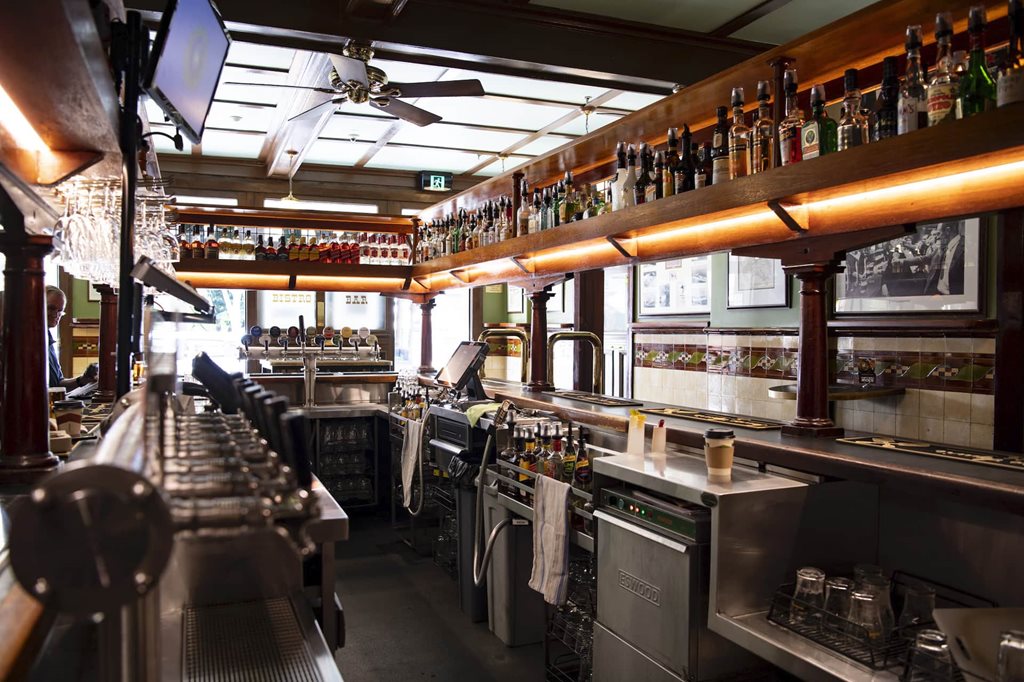 The Fortune of War
The
Fortune of War Hotel
 is Sydney's oldest pub, and was built in 1828 by Samuel Terry - a convict who was sentenced to transportation from England for stealing stockings. Since then it's been a popular last stop ashore for sailors and soldiers before leaving Australia, and a meeting place for ANZAC troops since 1942. Today it's a cheerful and welcoming tavern with hearty pub food and welcoming locals - the perfect place to experience Sydney's modern culture and it's long history at once.
Coffee art
Sorry Italy but it's a known fact that Australia is home to the world's best coffee - our cups are so good that you could call them works of art. Here are two of the best places to grab a coffee in The Rocks.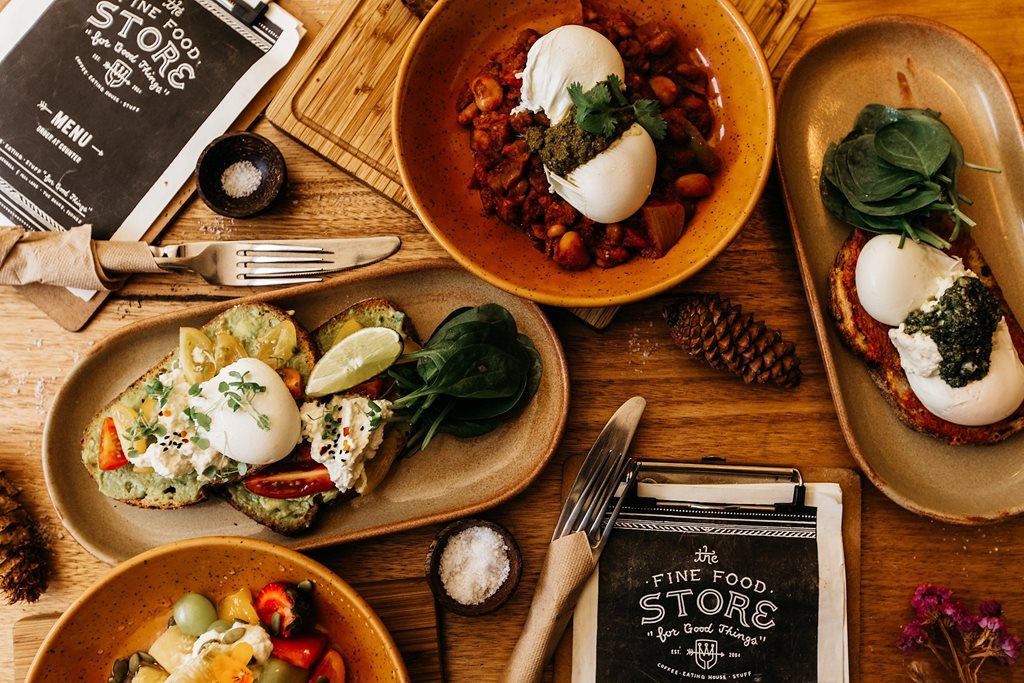 The Fine Food Store
The Fine Food Store
is SERIOUS about creating the perfect cup of coffee. They use single origin beans from Third Wave, and specialist baristas to make it happen - offering everything from espresso and cold brew to filter. You'll find them tucked away on Kendall Lane, one of the oldests laneways in The Rocks.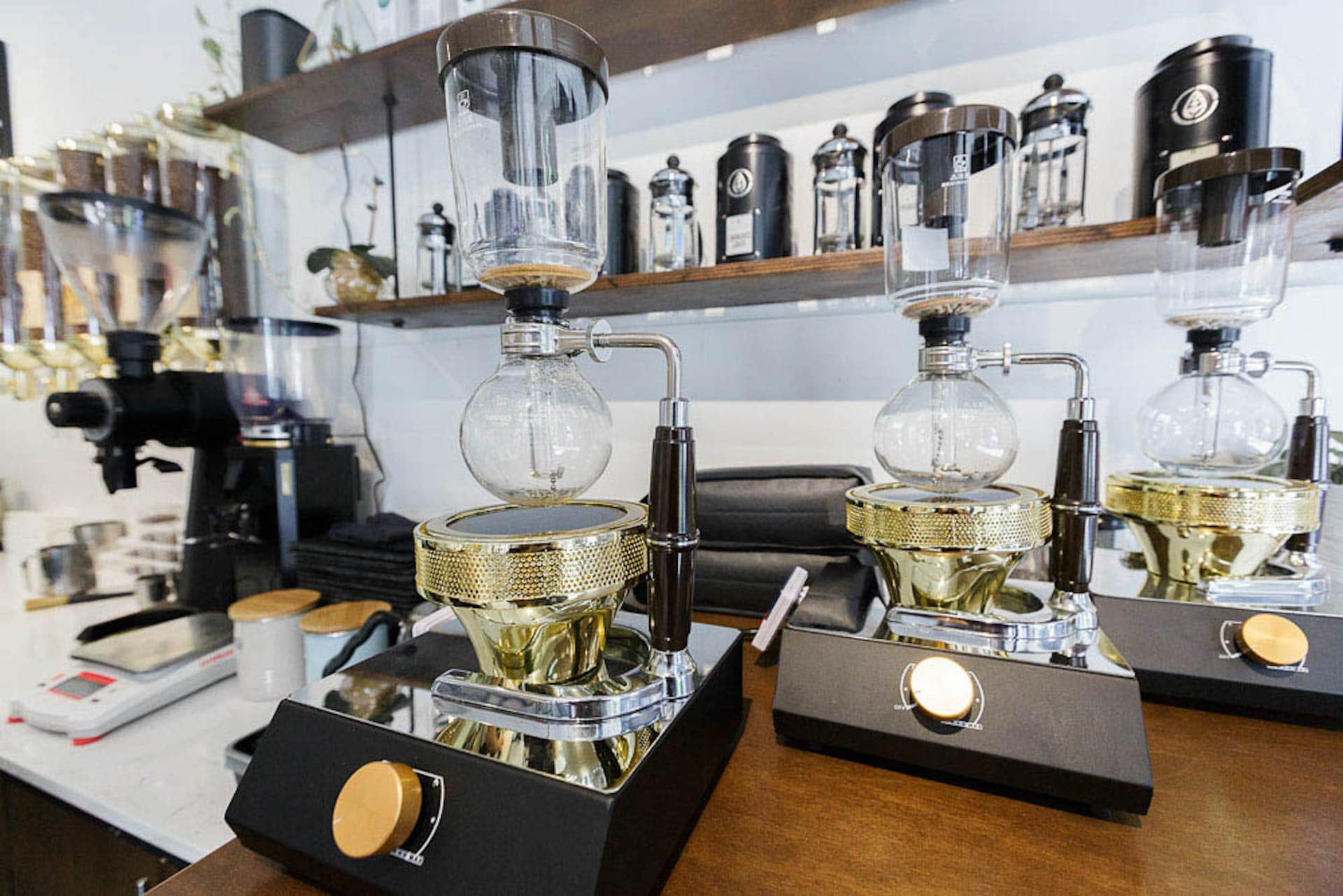 ASLAN Coffee Roasters
The chaps at
ASLAN Coffee Roasters
say that coffee is the best company. We tend to agree, especially if it's from Aslan.
These guys import beans directly from farmers on the Indonesian Archipelago and roast them themselves in-house. The result? One of the most complex and delicious coffees you've ever tasted.