Fiercely original
Food at the Markets
The food at The Rocks Markets never fails to celebrate a range of delicious cuisines.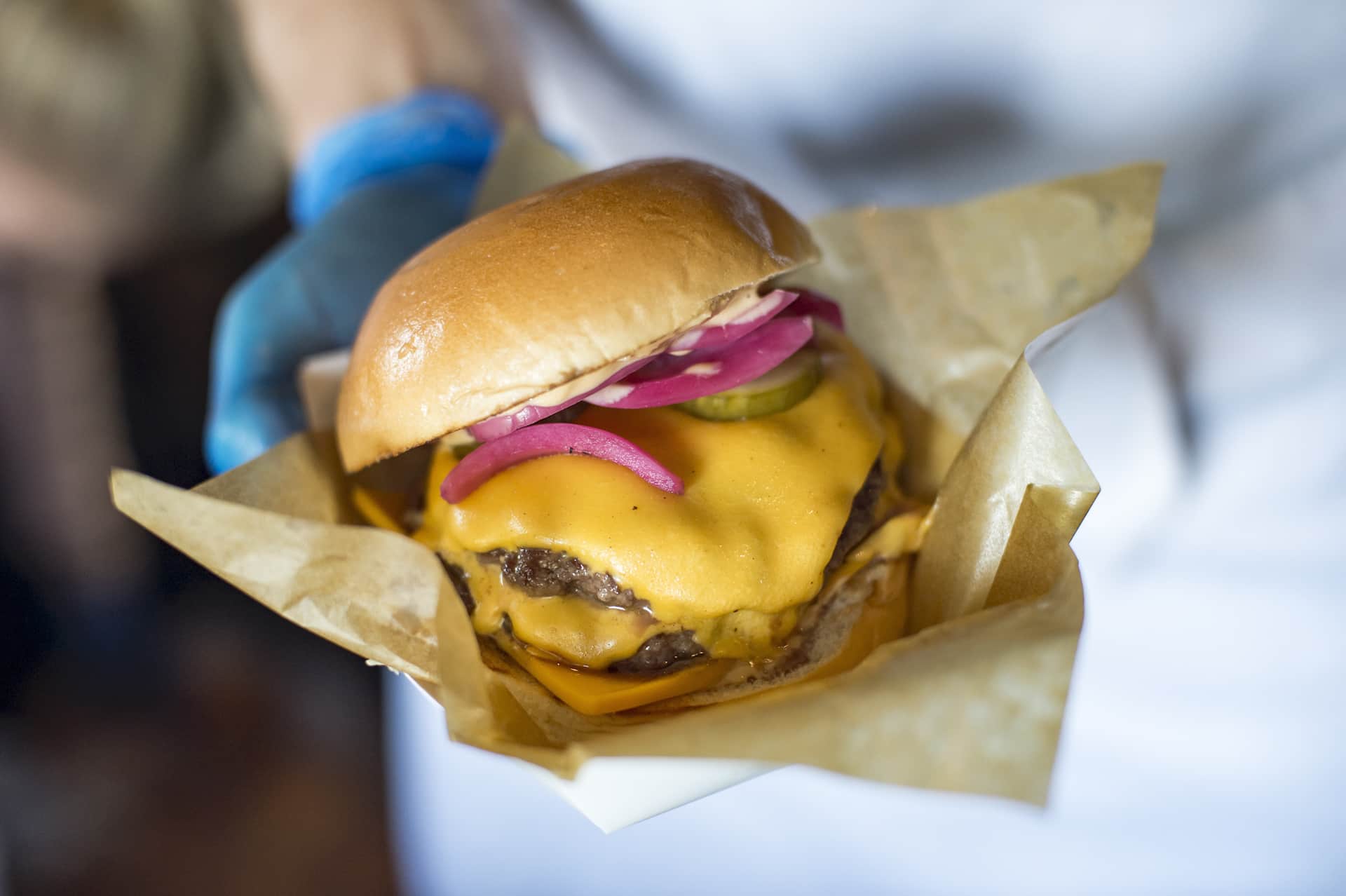 The selections are ever-changing and always enchanting – you never quite know which unexpected treat you might find next to delight your taste buds. With so much to chose from, there's always something different to plate up and dig in.
 
-----------------------------------
If you enjoy spice and everything nice, Chilli N Grains will be in The Rocks creating magical flavours for their dishes using chillies, grains and spices. 
Danieli is a proudly owned and operated family business. Ron Danieli brings a wealth of experience, passion and flavour to the Danieli BBQ Skewers stand.
 
Made right before your eyes, you are offered a choice of traditional and contemporary savoury gozlemes that will keep you going through breakfast and lunch and all the way to dessert.  
Giorgi's Gelato is a small business owned and run by husband and wife team Stefano and Nicole Giorgi. Giorgi's Gelato offers quality traditional Italian gelato using the freshest ingredients with no artificial colours or flavours.   
Authentic Mediterranean Spanish Paellas in a range of delicious flavours to suit your taste buds! 
These traditional Turkish doughnuts are crispy morsels of fried sweet dough topped with flavours such as cinnamon, hazelnut, chocolate or even tahini.
Sacred Seed Food Co was born from the passion to explore new found nourishment from old, that which is was most sacred. Hemp Seeds are a gift of nature. Our food stall incorporates hemp seeds in aspects of our menu, from our superfood salads to hemp tzatziki.
Home-made dough smeared with authentic sun-ripened tomato sauce and baked in a wood-fired oven for the perfect crispy base. A traditional Italian pizza made fresh in front of you – now That's Amore!
Travelling Foodman creates delicious, thoughtful & seasonal food experiences. We create a seasonally changing menu which draws inspiration from worldly cultures. 
Hero Sushi Box offer a great range of delicious Japanese food, including a variety of gyoza, okonomiyaki, mixed sushi boxes, sushi rolls and teppanyaki chicken. 
Yum Thai Juice Bar authentic Thai style real fruit smoothies and fruit ice drinks. Flavours include mango, lychee, watermelon, kiwi, strawberry, fruit punch all so YUM!
See all food stalls