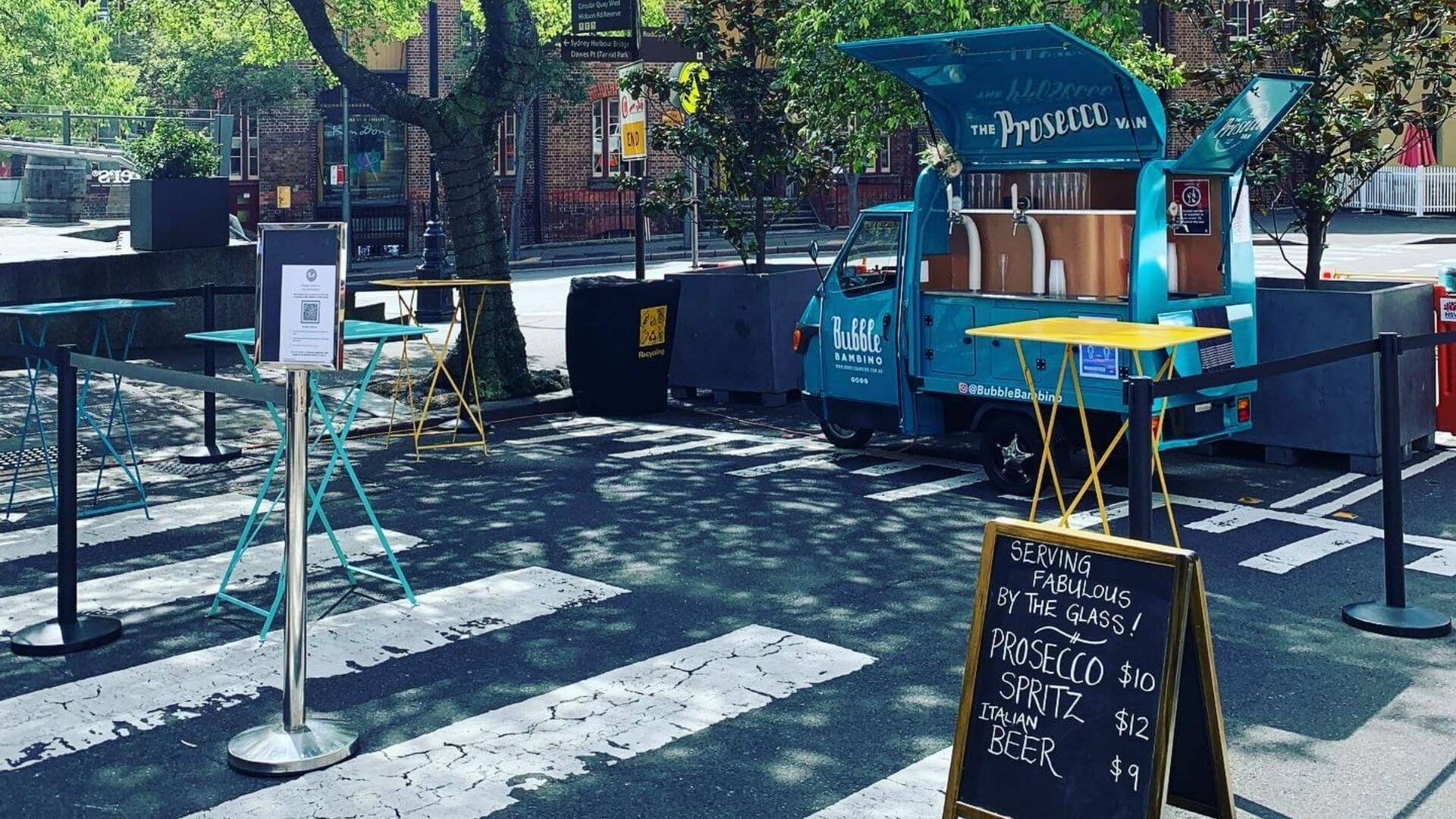 Market Stall
Bubble Bambino
Fancy a little Northern Italian Prosecco on tap from an adorable little bubbles truck? Sì, grazie.
If you're celebrating, nothing says good times quite like an ice cold glass of effervescent  prosecco. That's the idea behind Bubble Bambino, an adorable little Piaggio truck pouring prosecco on tap.
You'll find them all over Sydney at festivals, markets and events - wherever there's fun to be had - pouring northern Italian bubbles fresh from the barrel. Book them at your next event or look out for them around The Rocks!