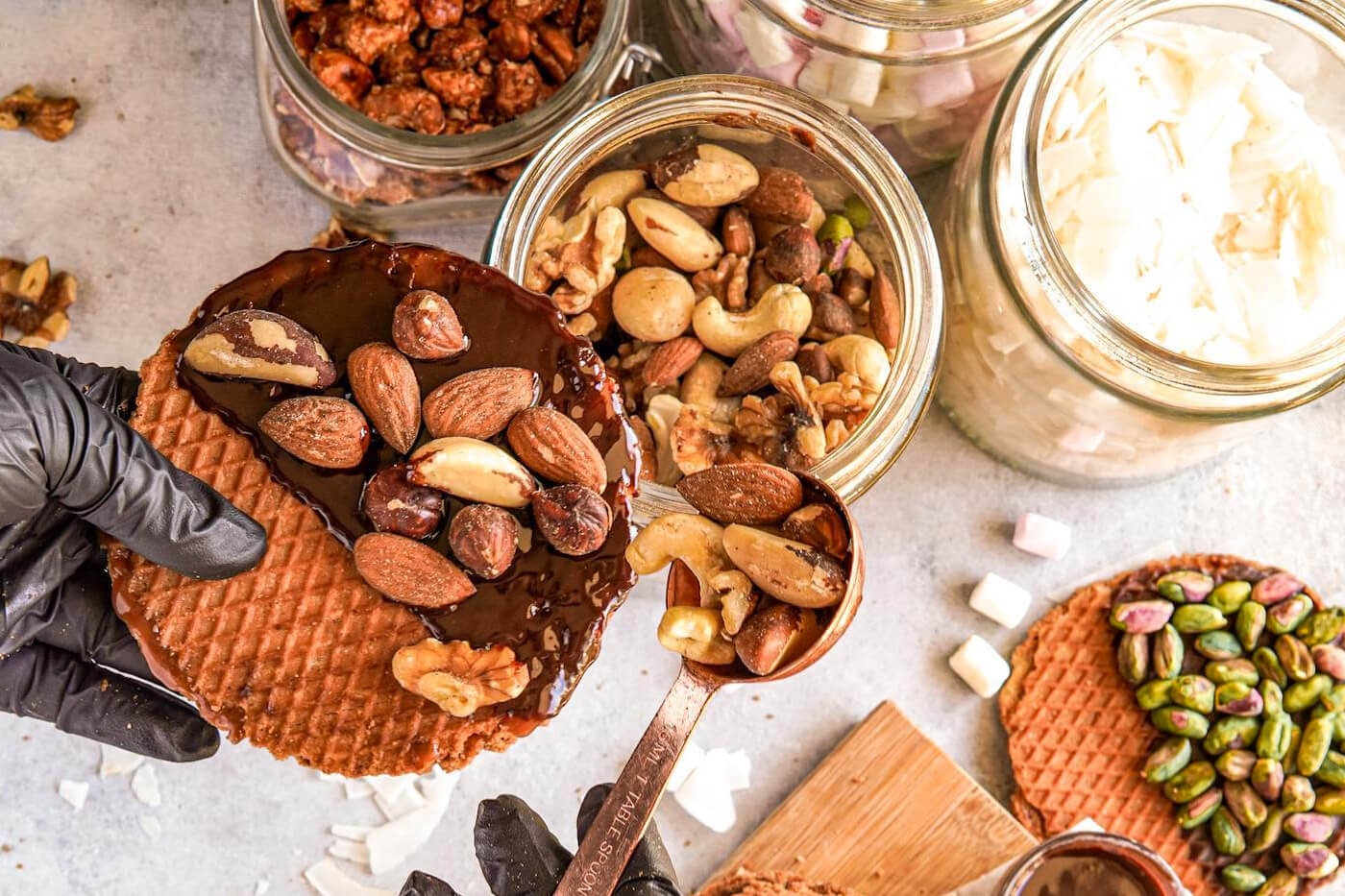 Handmade Dutch cookies filled with homemade caramel and covered in delectable toppings. Trust us, you're going to want to try one of these.
The geniuses at Caramel Waffly have taken the Netherland's most moreish treat and made it even better. Homemade caramel is sandwiched between two handmade Dutch waffle cookies, dipped in chocolate then covered in toppings, from marshmallows to pistachios.
Hire Caramel Waffly for events or find them every Friday at The Rocks Markets from 4pm-9pm.