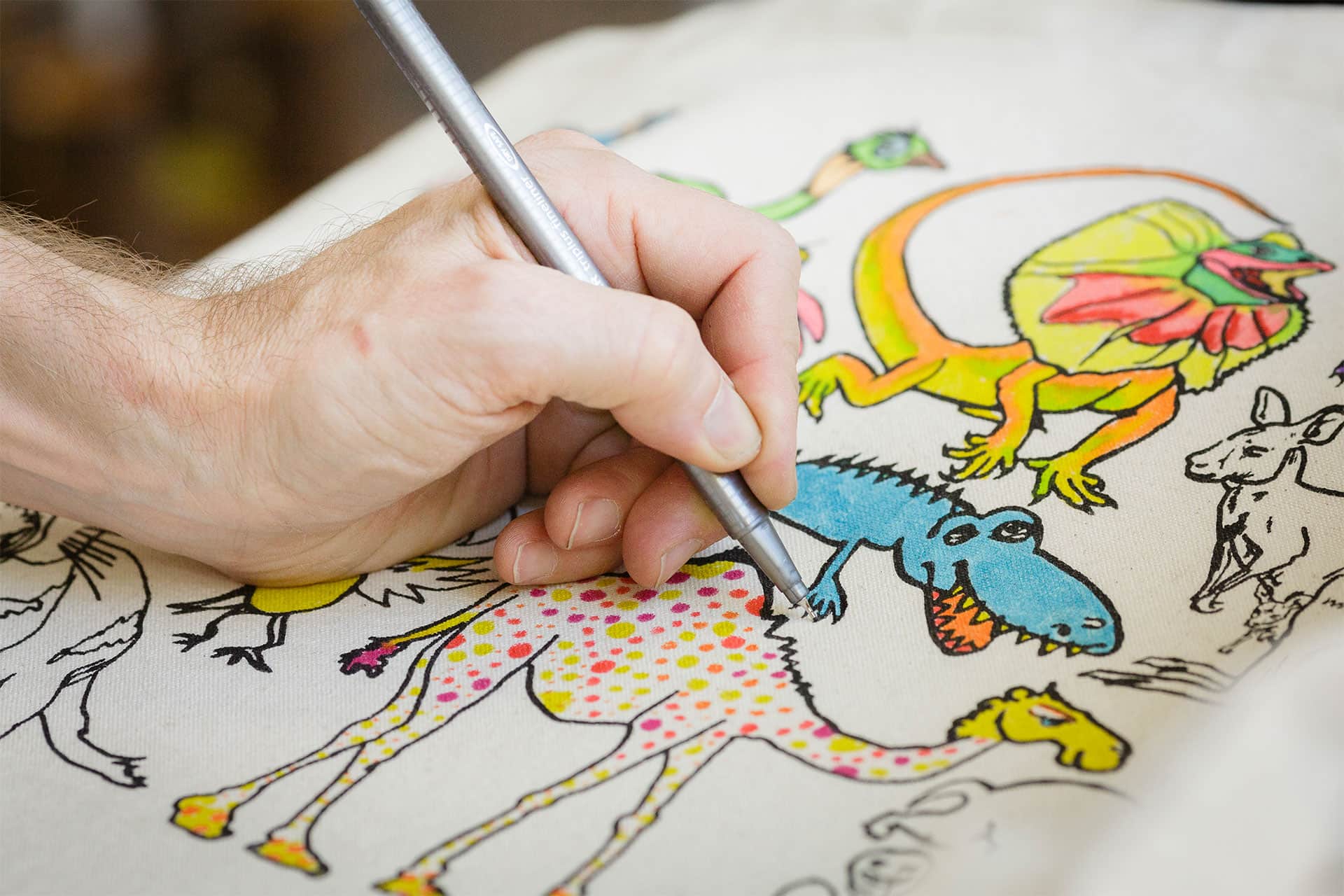 Quirky and original Australian art prints on t-shirts, canvas and other materials.
Sean Carver is a Sydney based artist/T-shirt designer. He loves Aussie cars, chopper bicycles, Iron Chef, the beach in summer, the couch in winter, beer, footy and cricket – all good Aussie guy stuff.  He works on canvas, paper, T-shirts and other fabrics. The sources of his subject matters include fashion magazines, car magazines, advertisement photography and Manga comics.

Major motifs of his men's T-shirts are beloved Aussie icons like Torana, Celica, Valiant, Mad Max and Skippy. Kid's and women's ranges feature quirky and adorable images from fashion magazines or children's books along with Sean's original drawings including 'I'm a Nut'.  Sean's fashion range and art work has been showcased in Melbourne fashion week and featured in Harper's Bazaar, Marie Claire, FHM, Cosmopolitan, Cleo, Dolly, New Woman and the Sun-Herald.