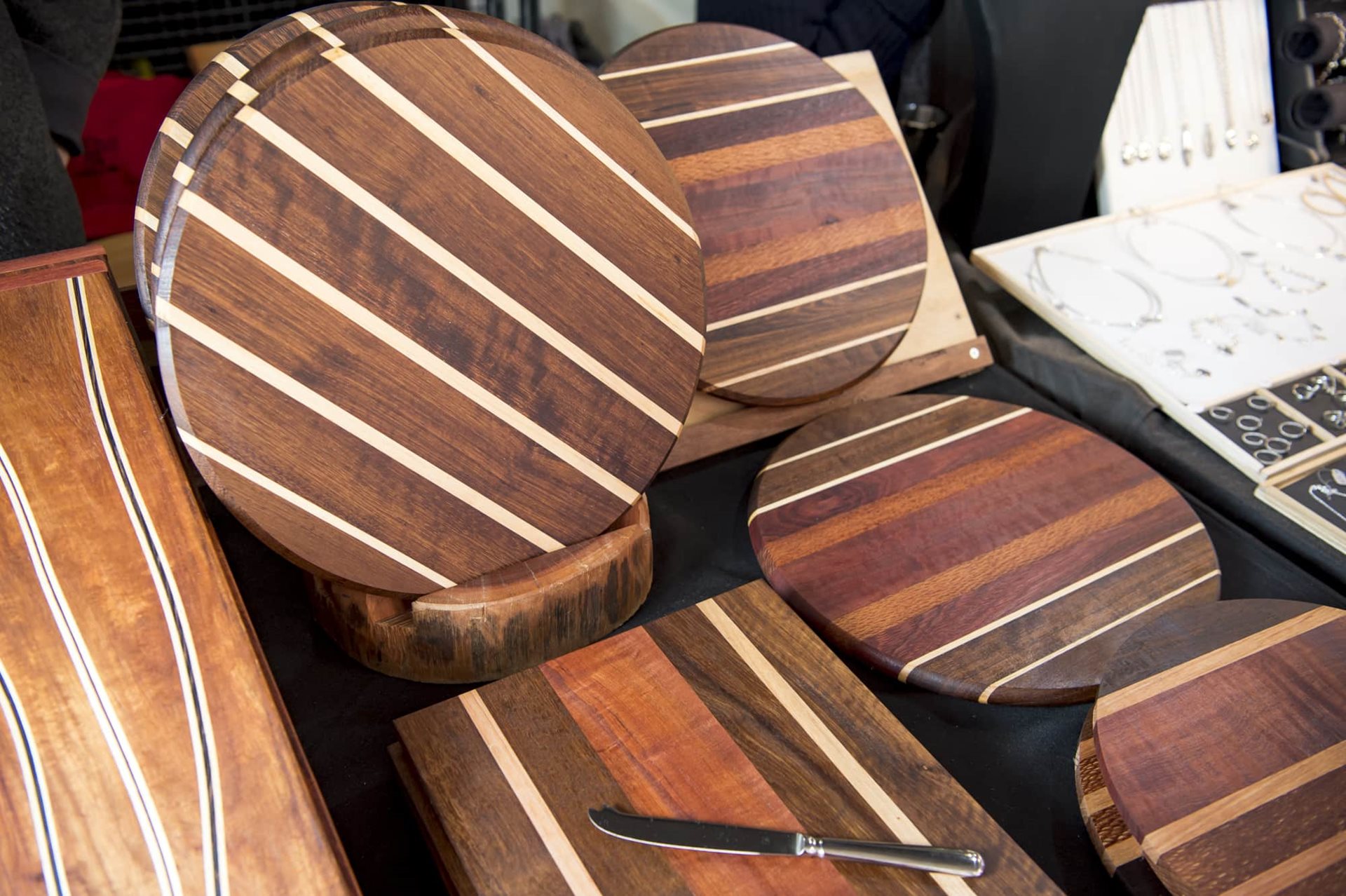 Good in Wood specialises in beautiful and practical homewares handcrafted from Australian native hardwoods, created by Sydney artisan woodworker Chris Falvey.
Chris handcrafts his feast boards, fancy food boards, beautiful bowls and distinctive burls from native Australian timbers including West Australian Jarrah, Queensland Silky Oak, Blue Gum, and rare timbers including Silver Ash, Black Bean, Blackwood, Australian Cedar, Tasmanian Myrtle, buttery Huon Pine, and Blackheart Sassafras.
Chris selects, mixes and matches combinations of timbers to highlight and contrast their distinctive natural colours and woodgrain features, and then hand-finishes them with organic orange oil, to create stunning and unique designs.
Fancy designs including Jupiter, Speckled Hen, Magpie Goose, Diamantina, Coorong, Triptych, and Quattro come with unique story cards describing each board's provenance and timbers; while Chris' bowls including distinctive Coolabah and Mallee burls are personally and individually signed by him.
Meet the maker Chris at The Rocks Markets.
@TheRocks.Models.Market.MarketStallViewModel