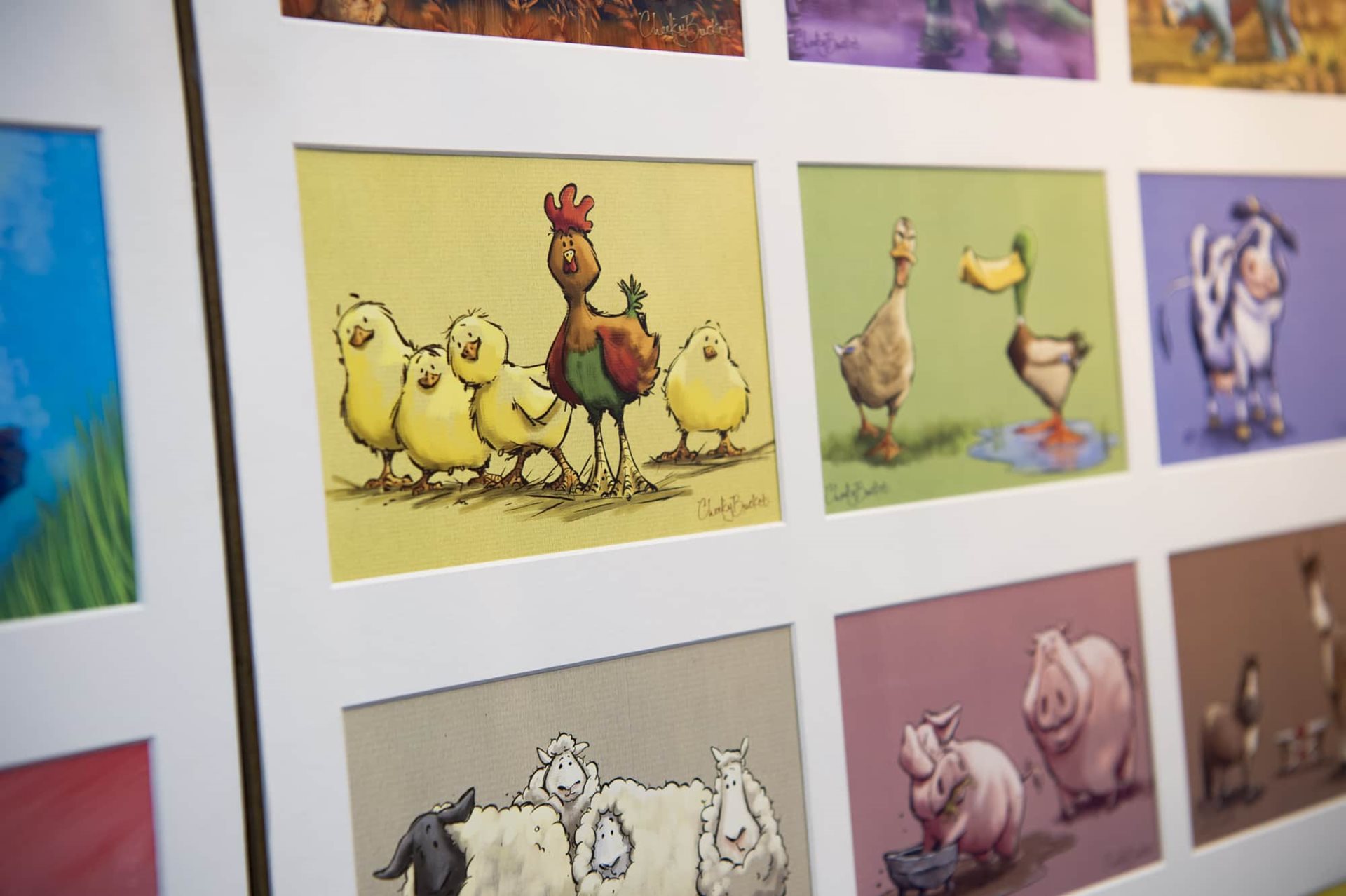 Discover the delightfully whimsical animal designs of children's book illustrator, Simon Williams.
Cheeky Bucket designs are the creations of children's book illustrator and former animation director Simon Williams. Simon has created a range of original, beautifully painted animal designs with a wry sense of humour and whimsy, appealing to a wide range of customers from young to old. Simon produces his work both digitally and originally, fusing cartoon and impressionistic painting styles to create his humorous works. 

Cheeky Bucket designs come in a range of sizes from 5x7-inch mini prints to A3+ size prints. All prints over the mini size are printed by Cheeky Bucket and use museum grade archival quality papers and inks. Cheeky Bucket's prints are designed to fit easily into standard frames and will look great for years to come. 

Prior to creating Cheeky Bucket, Simon worked in the animation industry, animating on the Oscar-nominated Famous Fred and The Canterbury Tales: The Wife of Bath's Tale. He has also worked as an Animation Director and Storyboard Artist on multiple children's television series, including Angelina Ballerina, Charlie  and Lola and Erky Perky. More recently, Simon has illustrated over 10 childrens' books for Scholastic Australia, including 10 Hooting Owls, Aussie Easter Hat Parade and I want a Hippopotamus for Xmas. He has sold over 100,000 copies worldwide.