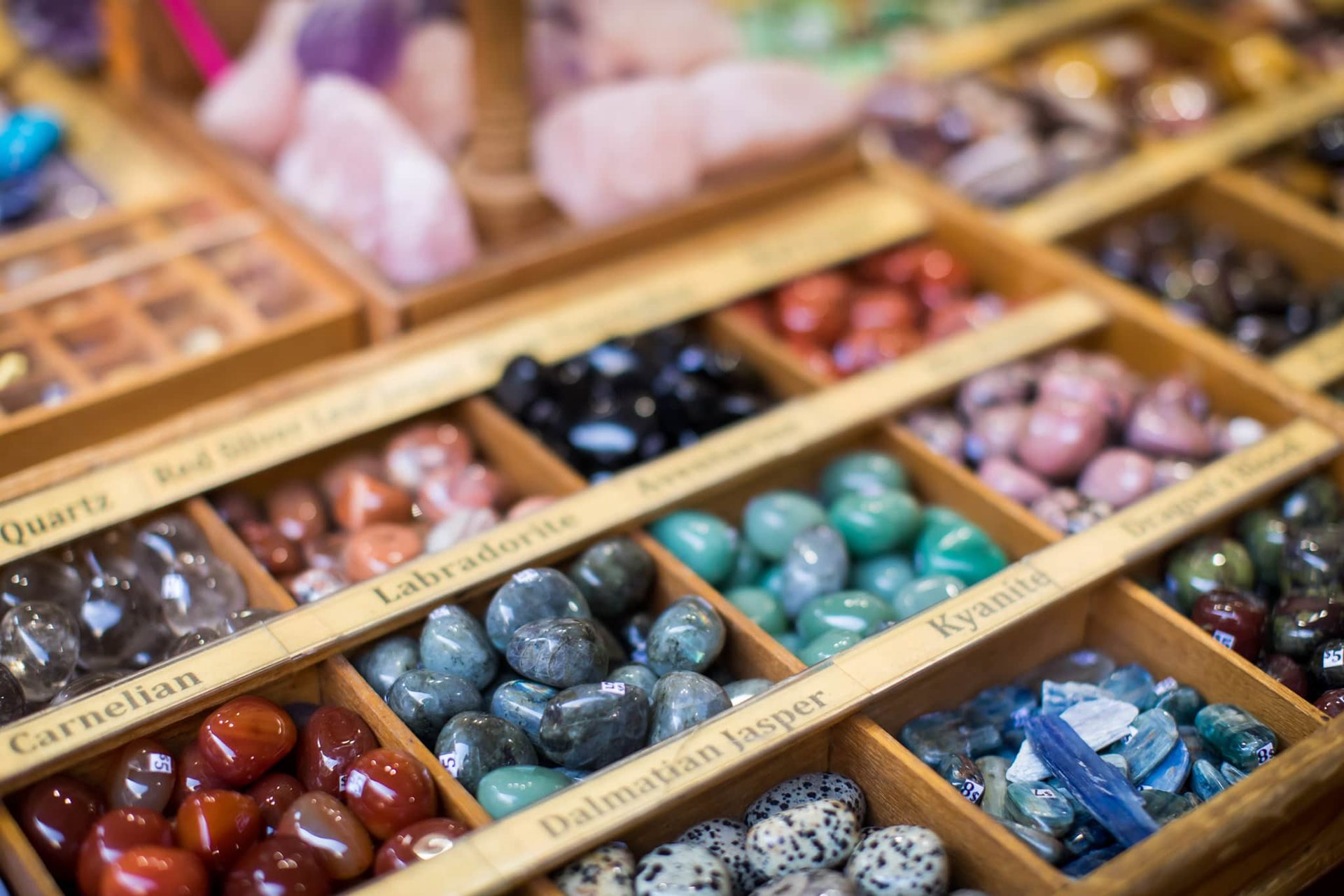 A wide range of unique Australian opals, crystals, minerals and fossils sourced from Australia and around the world.
From decorative conversation pieces of geodes, crystal clusters and fossils to wearable set opal and gemstone jewellery pieces, Earthlight Minerals is proud to connect its customers with a rich, diverse and beautiful range of Earth's natural gifts. 

Established well over 20 years ago, the company sources its range from Australia and the world to offer the best in selection and quality. Over the years, Earthlight Mineral's founders have acquired extensive knowledge of Australian gemstones, in particular, opals, through hands-on experience and maintaining trusted working relationships with Australian opal mine fields. With this experience they are able to offer qualified and specialised advice and services, such as cutting, polishing, resizing and sourcing opals for individual customers' needs. 

Working alongside opal miners as well as other gem mining locations in Australia and around the world, Earthlight Mineral's wide range of opals and other gemstones offers something for every taste and budget.