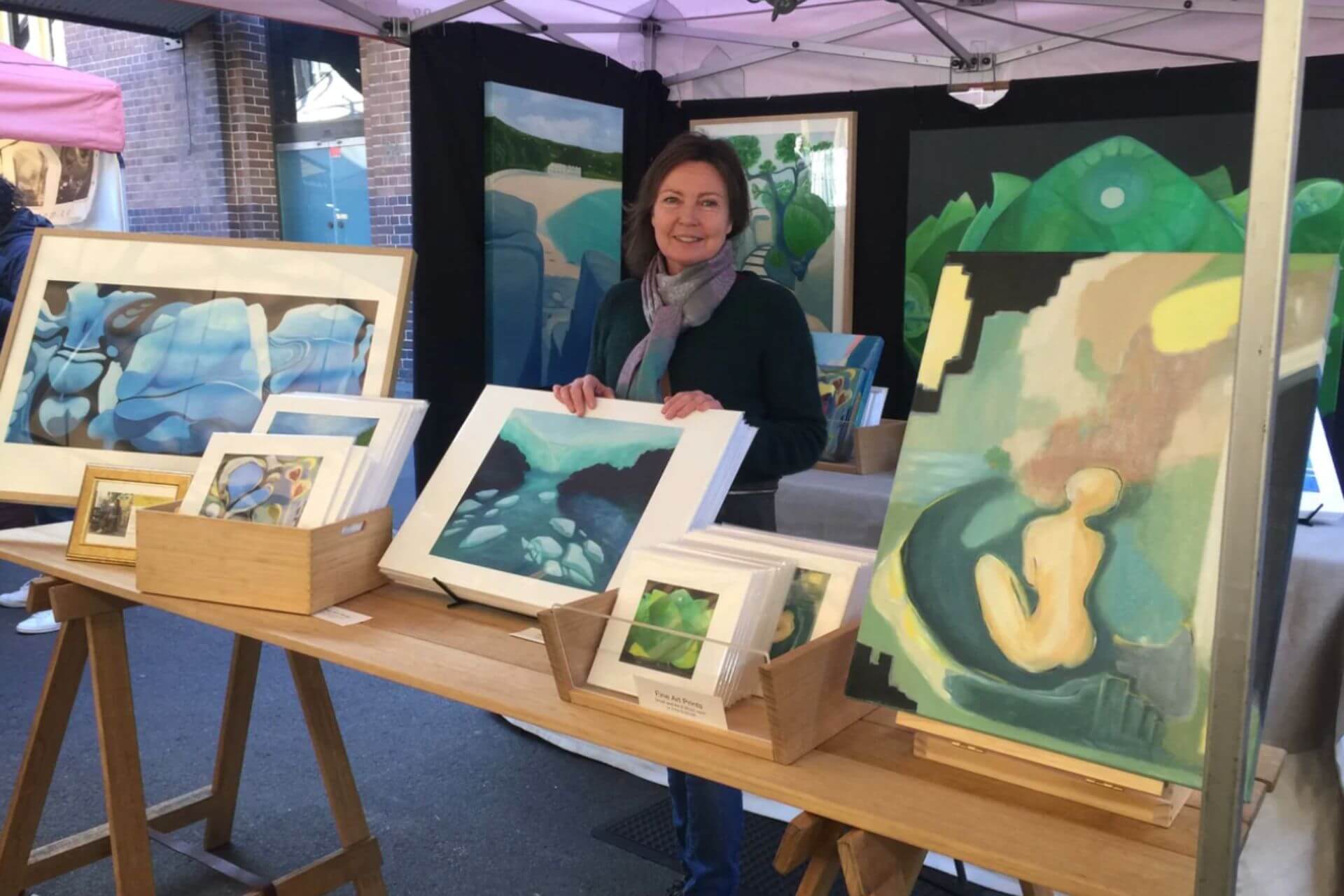 Hilde Botten's art aims to bring a sense of joy, harmony, and beauty that will inspire the viewer to connect with their own unique inner space.
Exploring the abstract, the human presence within nature, as well as the inner landscape, Hilde Botten is strongly influenced by her Scandinavian origin and artistic heritage together with a deep love for Australian Nature.
Experimental use of colours and composition integrates harmony and tension, light and darkness. Elements of philosophy, spiritually and various art forms are mixed with influences from contemporary culture and personal experiences. 
@TheRocks.Models.Market.MarketStallViewModel