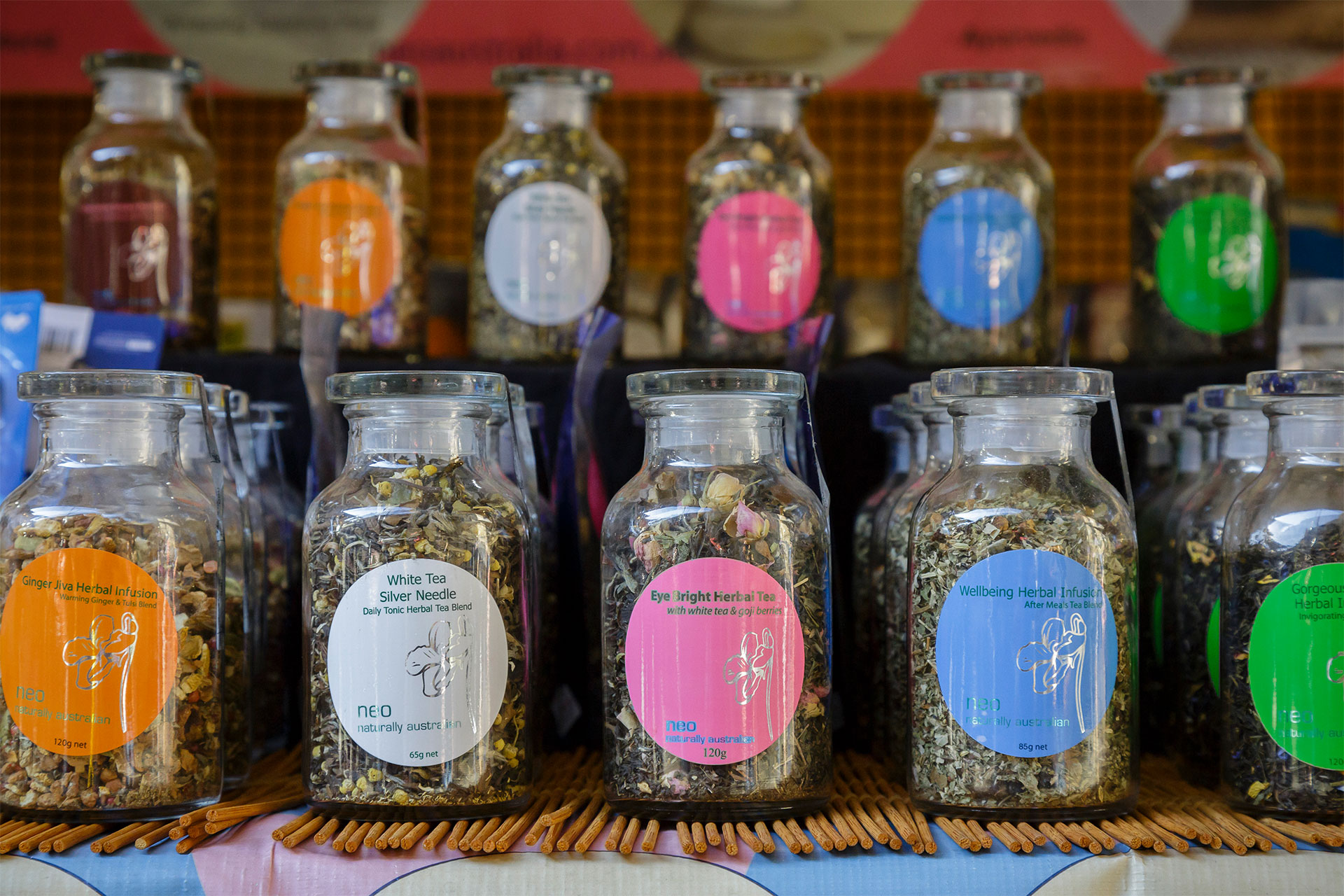 Neo's ayurvedic, remedial teas and skincare to help you feel better everyday.
Neo's beautiful range of ayurvedic based teas and skincare have been designed to make you feel better everyday. ACO certified organic, vegan and gluten free, all made in Sydney's Lower North Shore in their Blenditorium. Founder Mona Webb went through a career change working as an engineer in a petrochemical company where she would often see her skin breakout in the polluted environment. 
With over 20 flavours and complementing skincare, you'll find Neo beautifully presented in glass apothecary jars, Mona hopes customers enjoy consuming the teas and find pleasure in gifting these unique, hand made, sustainable, organic Australian products which are easily available at The Rocks markets for over 12 years.