Expired Offer
Float Your Way!
Ride the Flavour Wave this Summer!
Feel that? The days are getting longer, and summer is coming… we don't know about you, but all we want to do in the warmer weather is float in a pool, cold drink in hand.
From October 2nd to November 12th, come Float Your Way with El Camino Cantina! We're turning up the heat for summer and pairing our legendary Ritas with a perfectly matched flavoured float poured on top: get ready to ride the flavour wave.
Float Your Way with 10 new and exciting flavours! Sip and savour the summery vibes:
🍹 Mango Rita with Chambord Float
🍹 Strawberry Rita with Limoncello Float
🍹 Lychee Rita with St Germain Float
🍹 Passionfruit Rita with Sailor Jerry Float
🍹 Cola Rita with Jack Daniel's Float
🍹 Pineapple Rita with Malibu Float
🍹 Coconut Rita with Midori Float
🍹 Classic Rita with Grand Marnier Float
🍹 Green Apple Rita with Fireball Float
🍹 Red Bull Rita with Jägermeister Float
Get your float on for just $25 for 15oz, $29 for 24oz, and $49 for a Float Your Way Tasting Paddle! (Only available frozen).
Don't miss out on the float-tastic fun. Float your way and book El Camino today!
Terms & conditions
5% service fee applies Mondays – Saturdays
10% service fee applies Sundays
Image Used is for Reference only.
El Camino Cantina practices the responsible service of alcohol. Drink responsibly.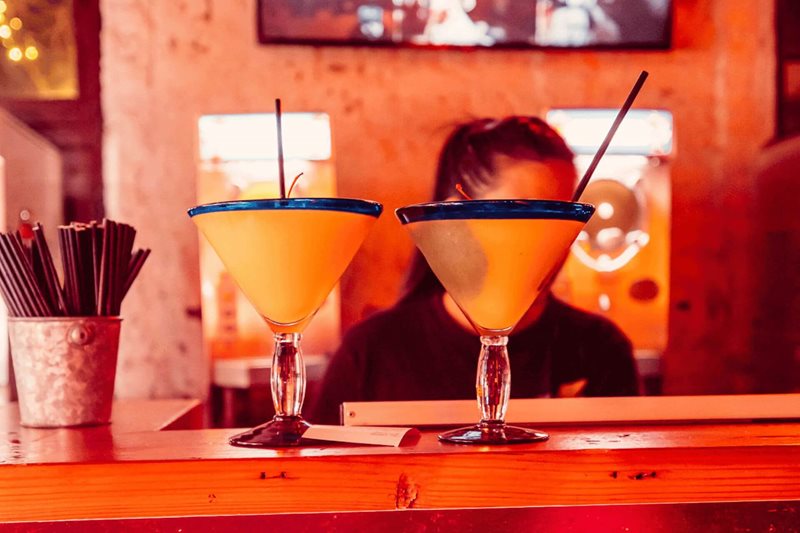 Stay up to date
Get the best of The Rocks straight to your inbox.