Expired Offer
Royal Rita Show
Come One, Come All to the Royal Rita Show!
Attention all El Camino Kings and Queens, there is a show available that is fit for royalty in scale and epicness. Imagine the Royal Easter Show turbo-charged El Camino-style to become the Royal Rita Show! Instead of tired show bags and overpriced rides, come and try the limited-edition, carnival-inspired margarita flavors.
The Show Bag Series Margarita Flavors include:
Troll Lolli (watermelon and passionfruit)
Cantina Cloud (strawberry and blue curacao splice)
Jelly Belly (strawberry and mango splice)
Rainbow Nerd (raspberry and passionfruit splice)
Warhead (green apple and citric acid)
Chupa Chup (grape)
Easter specials are available as a Cadillac Margarita, topped with El Camino Cantina's trademark smooth, rich float of Grand Marnier. The margaritas come in two sizes: 15oz ($20) and 24oz ($24). For those who cannot decide, a tongue-tantalizing 220ml ($35) tasting paddle allows visitors to try four different flavors at once!
El Camino is also offering a delicious new line-up of flavor-packed tacos to accompany the ice-cold Ritas. The Royal Rita Show Tacos include:
Popcorn Chicken, Shredded Iceberg Pico de Gallo, Spicy Mayo
Chorizo and Potato Hash, Pickled Red Cabbage, Coriander
Slow-Cooked Smokey BBQ Brisket, Chargrilled Corn, Pickles, Cheddar
Prawn, Bacon, Jalapeño Cheese, Shallots
In addition to all this, a bespoke food menu is available to keep the Easter Show vibes up and running throughout all the celebrations! Get into the carnival atmosphere with chilli dog tacos, bacon-wrapped prawn & jalapeño skewers, popcorn shrimp & avocado guac, and plenty more!
Visitors can book now for the Royal Rita Show 2023 at El Camino.
Terms & conditions
Terms & Conditions apply.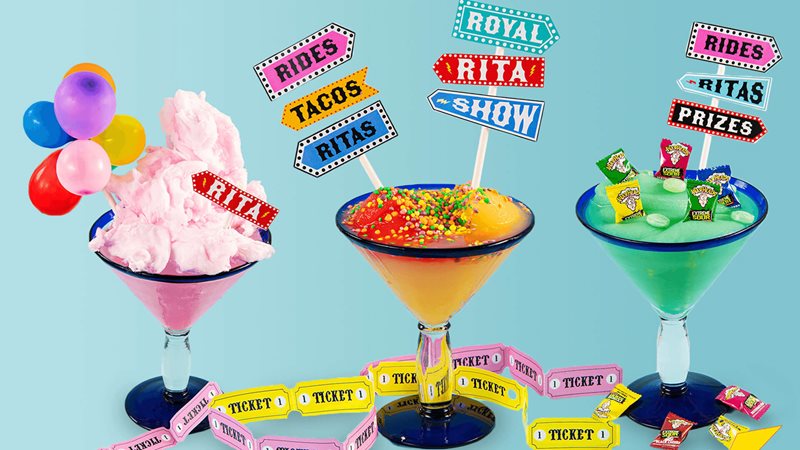 ---
Valid Dates
Monday April 3 to Sunday April 30