Expired Offer
Sydney Signatures - Kangaroo skewers at Pony Dining
Pony Dining proudly presents their renowned kangaroo skewers, which have become one of the restaurant's signature dishes.
Savor the Flavors: Kangaroo Skewers at Pony Dining - A Grilled Delight! Impeccably prepared, these skewers are expertly grilled over a wood fire, imparting a smoky and delightful flavor. Accompanied by a native pepperberry sauce, fresh raspberries, and toasted grains, this dish offers a symphony of tastes. At a price of $29, it promises a memorable culinary adventure at Pony Dining.
To further elevate the dining experience, guests are encouraged to pair the kangaroo skewers with a choice of either a Davidson plum negroni or a glass of local red wine. These beverage options perfectly complement the flavors of the dish, providing a well-rounded and satisfying meal at Pony Dining.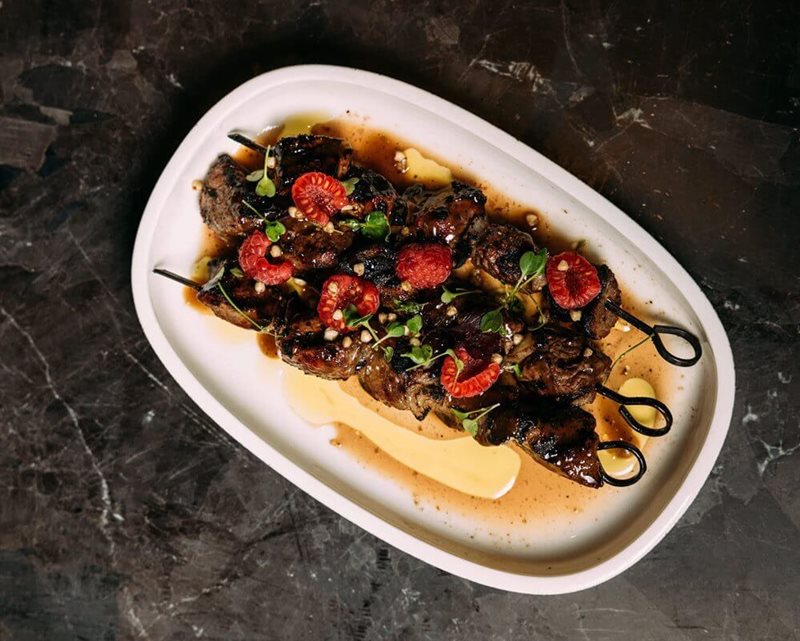 ---
Valid Dates
Lunch: Fri - Sun
Dinner: Mon - Sun
Stay up to date
Get the best of The Rocks straight to your inbox.