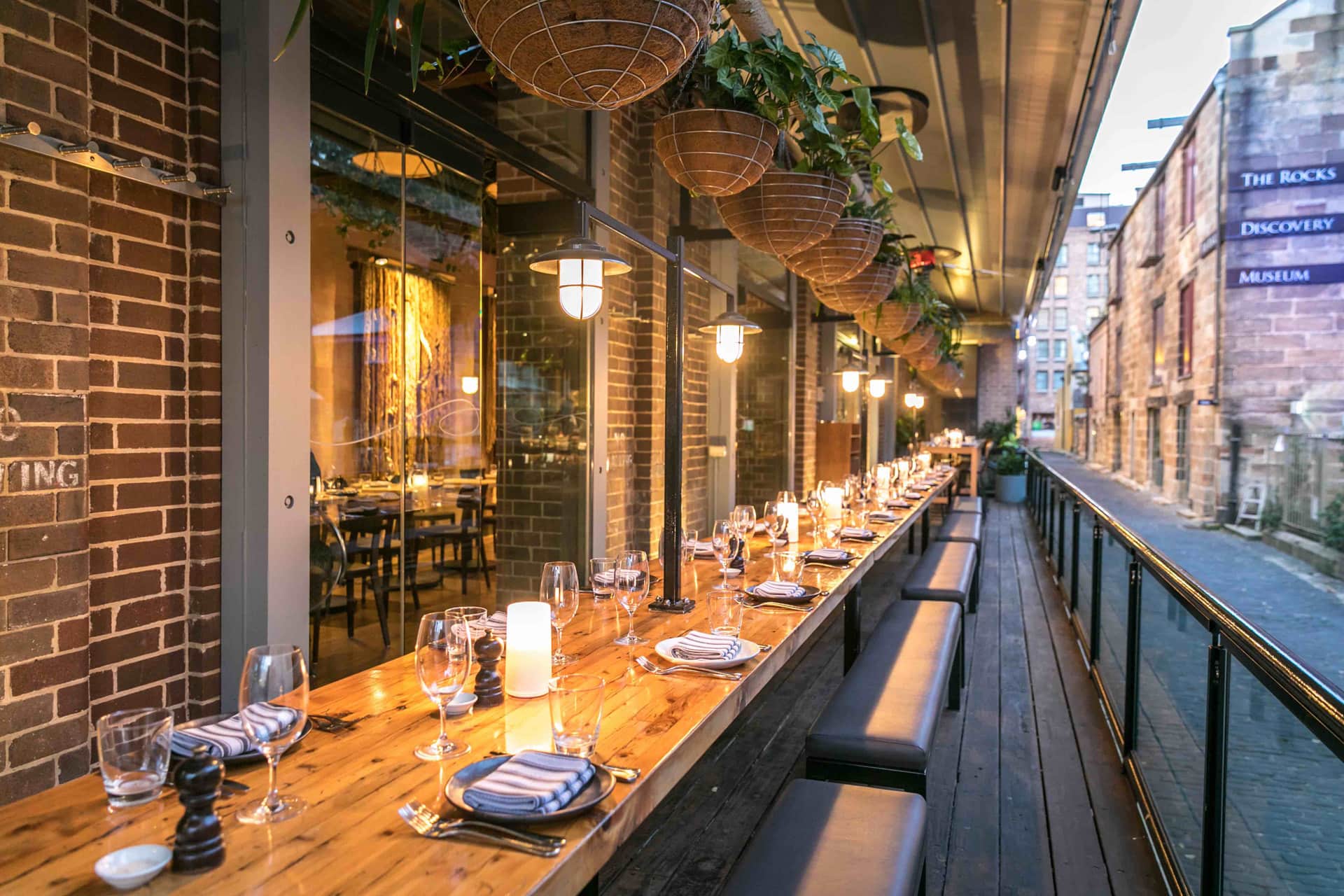 View gallery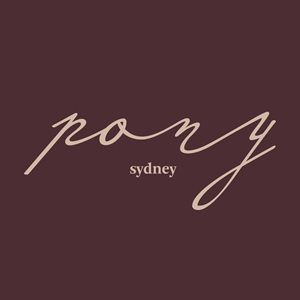 ---
---
Address
Cnr Argyle Street and Kendall Lane
The Rocks
Opening Hours
Fri - Sun, Lunch
Tues - Sat, Dinner
Delicious woodfired cuisine, buzzing atmosphere and creative cocktails.
Food tastes better when it's kissed by flame. That's the idea behind Pony Dining, a wildly popular restaurant and bar in The Rocks that cooks almost everything they serve on an open Argentinian woodfire. You'll find this Sydney institution inside a century year old heritage building at the entrance to one of Australia's oldest laneways, Kendall Lane.
Visit and you can expect woodfired, dry aged steaks, a generous menu of Aussie-inspired deliciousness, an extensive wine list and a selection of cheeky cocktails. The intriguing heritage venue and communal atmosphere don't hurt either.
More than just a Sydney steak restaurant
Over the last decade Sydney's restaurant scene has evolved to become the best in Australia (sorry Melbourne). Pony Dining was one of the drivers behind this change, leading the charge as one of the pioneers of wood fired grilling here. While woodfired grilling may sound a little primal, Pony Dining's food is both elegant and sophisticated thanks to the skilled chefs behind the scenes.
Must-trys on the menu include the yellowfin tuna with burnt carrot and chilli jam, salmon roe and crispy rice that almost pops in your mouth. The kangaroo tartare is another classic, featuring artichoke chips, pepper sauce and delicate slivers of insanely tender kangaroo. Lovely as that sounds, let's be honest - you're really here for the steak and smoked meats.
These premium cuts are lovingly prepared, perfectly seasoned and often dry aged for up to six weeks. After that, they're either smoked for hours on end or fried to perfection over an open fire. The menu changes often to use seasonal, fresh produce but you can expect steak dishes like 450g dry aged ribeye with bone marrow, roast beef and vegemite glaze. If reading that doesn't make you hungry, nothing will!
It's other mains are just as mouthwatering, with highlights like linguine with blue swimmer crab and rack of lamb with smoked eggplant.
Visit one of Sydney's best bars
Thanks to its atmospheric central location, Pony Dining doubles as one of Sydney best cocktail bars. Their outdoor terrace is home to a long, communal table which looks out over historic Kendall Lane and is constantly buzzing diners and drinkers mixing and meeting.
The drinks here are just as good as the food, with a novel-length wine list, premium craft beers, creative cocktails and a full shelf of spirits.
We love their twists on classic drinks like the Grand Old Fashioned which features aged Ron Zacapa rum, bitters, sugar and an orange twist and packs a massive flavour punch. The pink grapefruit sour is another must-try, with homemade limoncello, vodka and pink grapefruit syrup.
This is without doubt, one of the best places to be in Sydney at night.
Meet Pony Dining's executive chef
Pony Dining has been one of Sydney's most popular restaurants for more than a decade. This has happened almost entirely because of their incredibly talented and ever-friendly staff, such as Executive Chef Neil Nolan.
Two decades ago, he left his home town in Ireland and travelled to Australia, cooking in kitchens from the Great Barrier Reef to Tasmania. In 2006, he finally ended up at Pony Dining, helping to make the place the local icon it is today.
For him, the woodfire and the open kitchen is a key part of what makes dinner at Pony such a special experience:
"For the guests to be able to see the kitchen in full flow, and that I can have a chat to the people we're cooking for - that makes it that much more rewarding … The woodfire is at the heart of everything we do."