Expired Offer
The Wednesday Social
Get your hands on these $10 treasures to spend at The Rocks.
We're inviting you to enjoy $10 off your next foodie adventure at The Rocks. Whether it's a get together with your brunch club, an after work treat or a mid-week dinner to celebrate getting through the daily grind, we're here for you.
Pick up your $10 foodie voucher at our George St booth on Wednesdays, 11am – 6pm or find these little treasures in various locations around the CBD throughout the month. These unique vouchers come with packets of parsley, chive or basil seeds, so after enjoying delectable eats in The Rocks you can plant seeds that'll grow into something lush a home.
Remember to keep your seeds and return your packet in-venue to claim $10 off. This offer is only available on Wednesdays in August. Terms and conditions apply. See full T&Cs here.
How to grow your seeds at home
You've used up your $10 reward, now reward yourself with a flowering new plant at home.
Choose a sunny spot in your garden or a suitable pot with drainage.
Loosen soil and add a seed raising compost.
Water generously with a fine mist spray.
Sprinkle seeds evenly and press into the compost.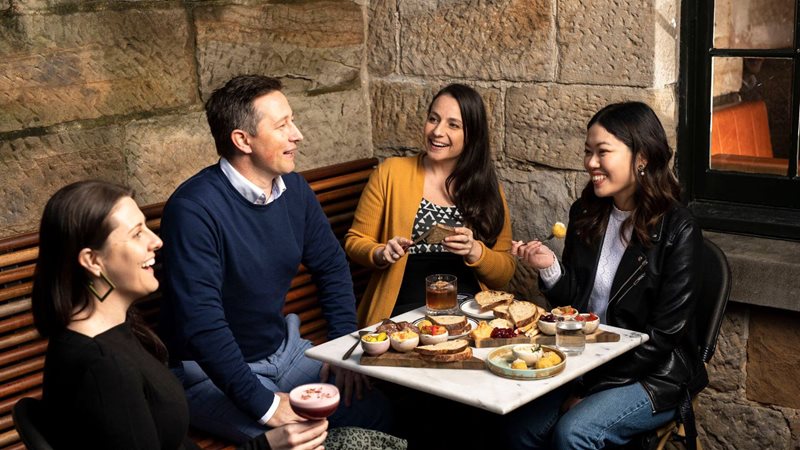 Stay up to date
Get the best of The Rocks straight to your inbox.