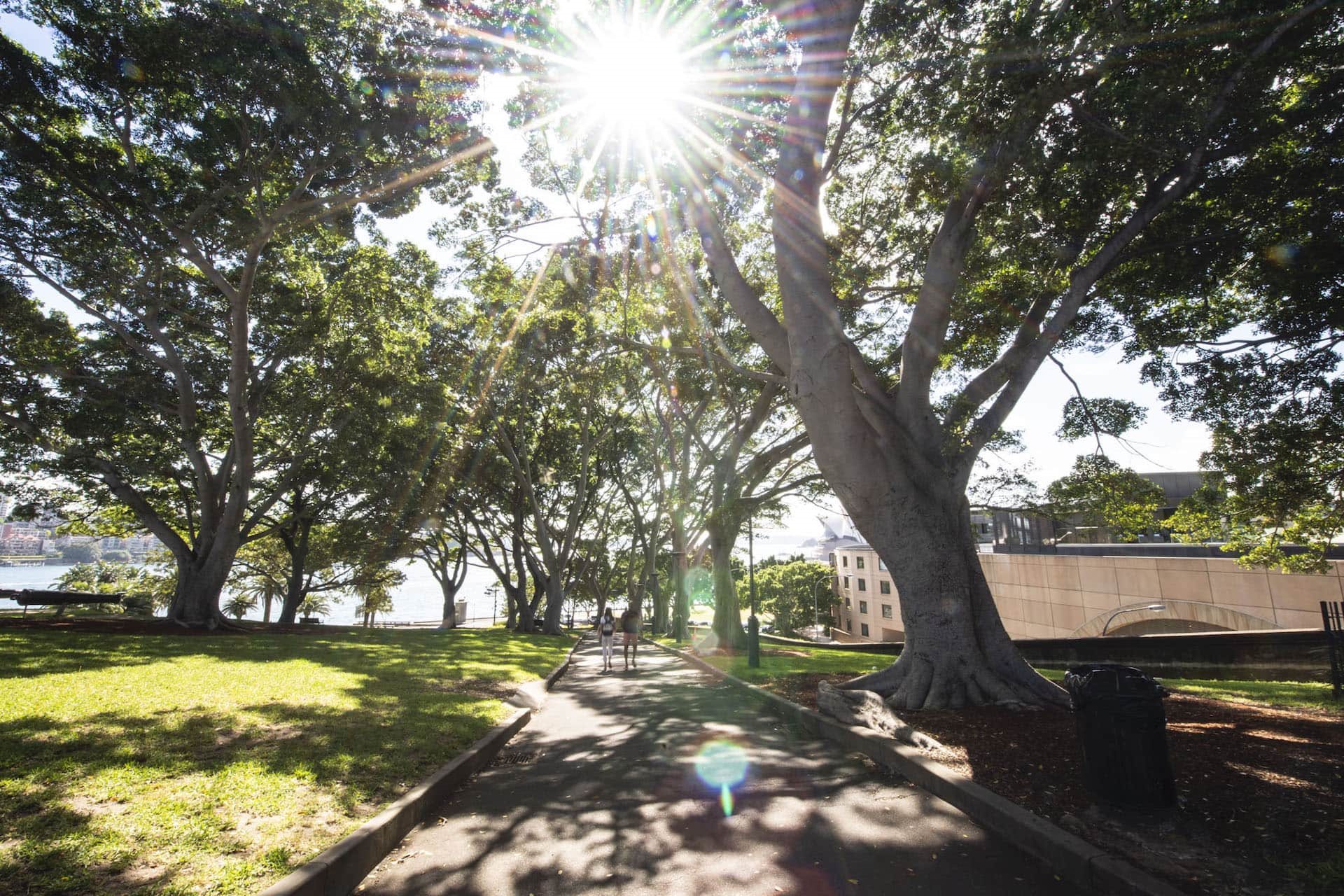 View gallery
Venue
Dawes Point Park (Tar-ra)
Located at the northern tip of The Rocks, and beneath the southern approach to the Sydney Harbour Bridge.
Dawes Point Park is a heritage listed site which contains archaeological remains and relics, including cannons, a
guard house, officer's quarters and underground store rooms at the former Dawes Point Battery.

The park offers unparalleled views across Sydney Cove.

Application and booking information
Appropriate use
Photography

Individual ceremonies e.g. weddings

Markets

Filming
Public gatherings, passive recreation and public view point
Pedestrian circulation
Interpretative (archaeological) remnants of Sydney's first Fort
Maintain a 1.5 metre setback from the paved pedestrian path
Maintain a 3 metre setback from the Sydney Harbour Bridge pylons, archaeological and interpretative structures
Adhere to height restrictions on structures near the Bridge
Obtain City of Sydney (landowner) permission for the use of parking spaces along lower Hickson Road and if required
Protect the amenity of public realm users and adjoining properties (e.g. Park Hyatt Hotel), in terms of event orientation, noise, lighting and environmental impacts
Not use pegs or stakes to secure items on the grassed area.
The site's archaeological remnants and interpretative signage
Maintaining views across Sydney Harbour waterways
Noise from the overhead Harbour Bridge railway line
Poor telecommunication reception
Limited power access
Limited water
Gradient on approach from Hickson Road poses accessibility issues
Restrictions on structures underneath the Bridge
Surface

Predominantly grass with paved pathways

Toilets

George Street, beneath Cumberland Street steps, closest accessible toilets are located in The Rocks Centre

Pedestrian access

George Street (including accessible), Hickson Road footpath and Lower Fort Street

Vehicle access

From Lower Fort Street or George Street

Parking

Limited metered street parking along Hickson Road and Lower Fort Street managed by City of Sydney

Power

Water

One potable tap available