Past Event
Discovering Argo at Grain Bar
We are thrilled to bring one of the world's best bartenders, Lorenzo Atinori, to Grain for one night only!
Argo made an impressive debut on Asia's 50 Best Bars list, ranking third place, a recognition that reflects the dedication of the Argo team to pursue excellence in their craft.
Masterclass by Lenzo Atinori
2.30 pm - 4.00 pm, Thursday, 18 August 2022
Limited availability
Argo Takeover
4.00 pm - 11.00 pm - General Public
Drink and taste a bit of Argo - No. 3 bar in Asia 🥂
Entry to all events are free, first in, best dressed! 
Since coming to Asia, Lorenzo Antinori had quickly made his mark on the rapidly evolving cocktail scene in the region. Starting in Korea in 2017 overseeing the highly awarded Charles H. bar at Four Seasons Hotel Seoul, Antinori then moved on to Hong Kong in 2019 as Beverage Manager, Four Seasons Hotel Hong Kong and also supports bar operations in the region in his role as Beverage Ambassador for Four Seasons Hotels and Resorts Asia Pacific.
In Hong Kong, Antinori was tasked with elevating the cocktail program in Caprice Bar, placing it at #34 in Asia's 50 Best Bars and at #10 in 2021. In July 2021, the long-awaited ARGO was open, a bar that explores the world of spirits and innovation and celebrates the innovators in the world of spirits-making. At the same time, it explores its surroundings and how these influence today's drinking culture. Antinori's vision for the venue is that it will trigger guests' curiosity and excitement for innovative spirits, cocktails, and the great stories behind them. Under the leadership of Antinori, ARGO made an impressive debut on Asia's 50 Best Bars list, ranking third place in April 2022. The recognition reflects the dedication of the ARGO team to pursue excellence in their craft. 
Antinori reflects that the very nature of Hong Kong as the gateway to Asia makes for a fertile breeding ground for creativity in cocktails. "Hong Kong is a very special place.  The mix of East and West creates a melting pot of ideas and culture. Living and working among this density of talent, I see nothing but opportunity. The creativity unleashed within this environment will take my cocktail inspiration to the next level."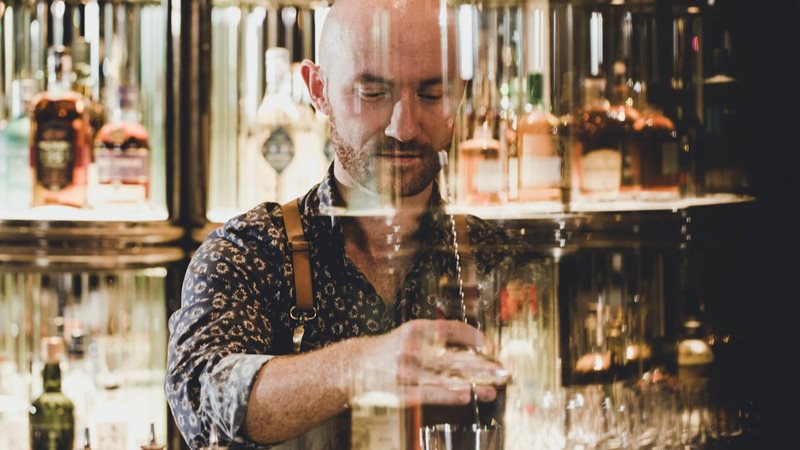 When
Thur 18 August
Masterclass - 2.30pm - 4.00pm
Argo Takeover - 4.00pm -11.00pm

Where
199 George St
Sydney
Stay up to date
Get the best of The Rocks straight to your inbox.