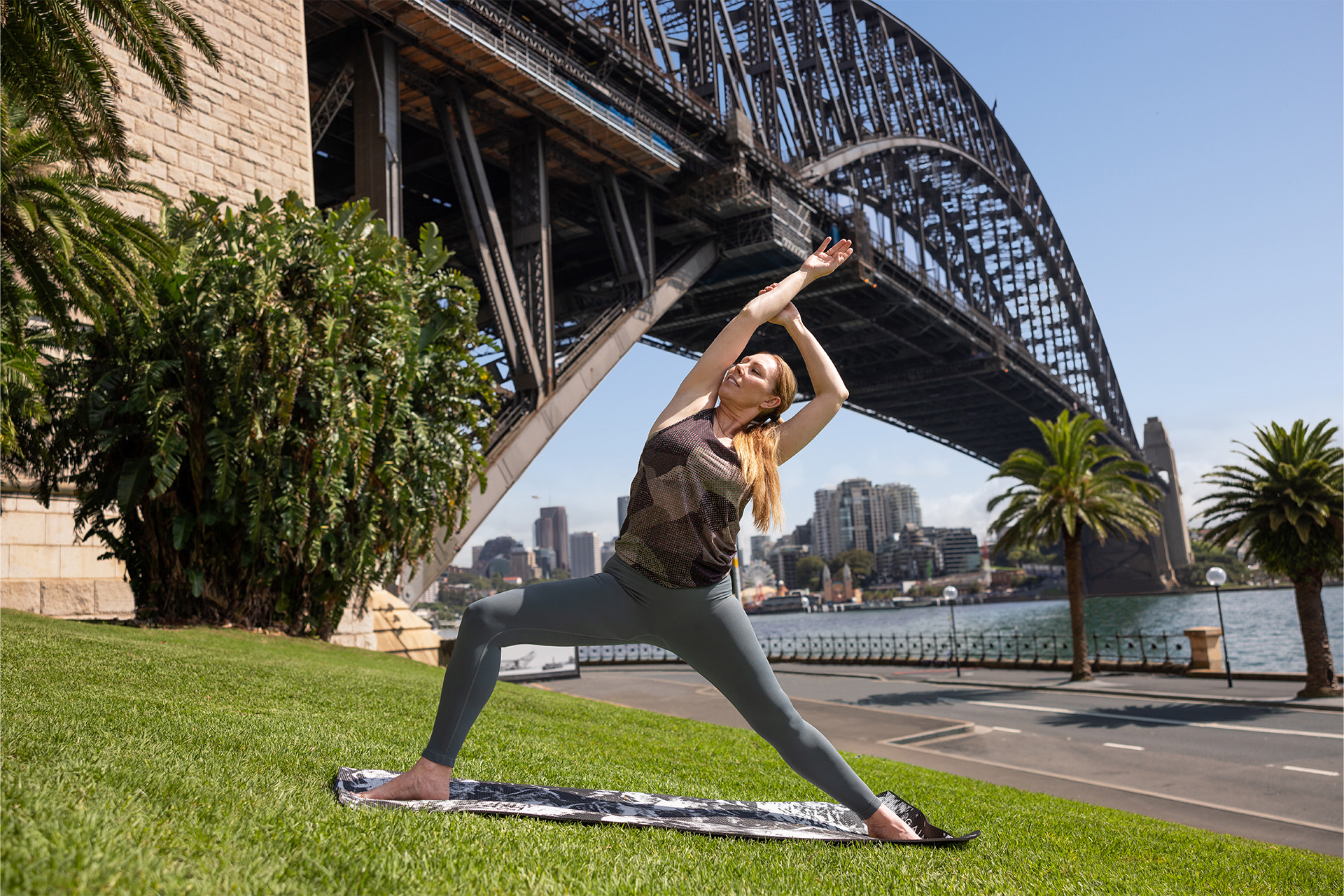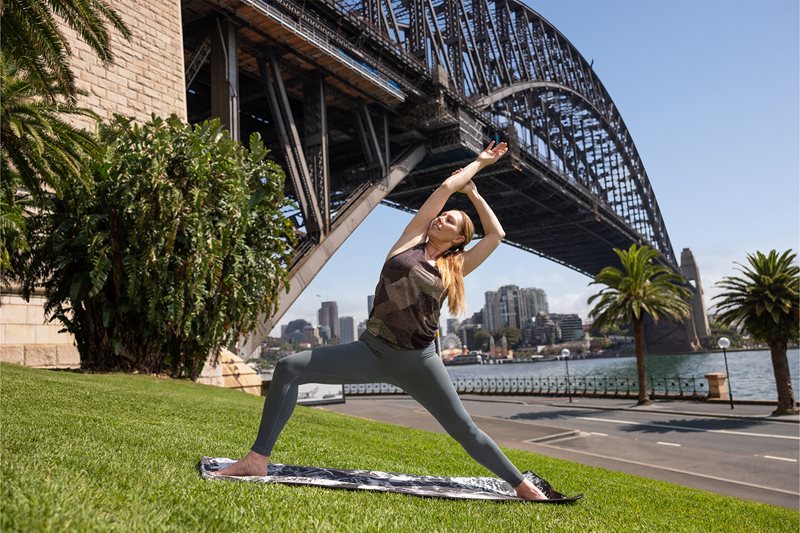 Event
Yoga under the Bridge
---
Where
Find us at the corner of Lower Fort St and George St at Dawes Point Park, right under the Sydney Harbour Bridge.

In wet weather conditions, sessions are held online.
Get fit and flexible every Sunday morning with FREE Yoga under the Bridge!
The focus on breathing, the concentration required to find balance in certain poses, the flow of the movements – it's all an active meditation that can help clear the mind, quieten anxieties and strengthen your body. 
Our resident yoga instructor, will lead you through a full program of strength, mobility and flexibility to get your body moving on a Sunday morning.
When the weather is wet, we move our classes online - Please register for online classes here .
FAQs
Is Yoga under the Bridge at The Rocks free?
Yes, Yoga under the Bridge at The Rocks is a free event. There are no charges or fees to participate.
What clothes should I wear for the yoga session?
It is recommended to wear comfortable and flexible clothing that allows you to move freely. Choose breathable fabrics that will help you stay cool during the practice.
Are yoga mats provided under the Bridge?
No, yoga mats are not provided under the Bridge. Participants are required to bring their own yoga mats or towels to use during the session.
Do I need to have prior experience in yoga to join?
No prior experience is necessary to join Yoga under the Bridge at The Rocks. The sessions are designed to cater to all levels, including beginners.
Is there an age restriction for participants?
Yoga under the Bridge at The Rocks is open to all age groups. However, minors should be accompanied by a parent or guardian.
Can I bring my own water and snacks?
Yes.
Is the event held all year round, including during bad weather?
The event may be subject to weather conditions and seasonal changes. It's a good idea to check the event's social media pages or contact the organisers to confirm if the session will take place in case of bad weather.

Do I need to register in advance to participate?
No, just walk up to join.
Stay up to date
Get the best of The Rocks straight to your inbox.