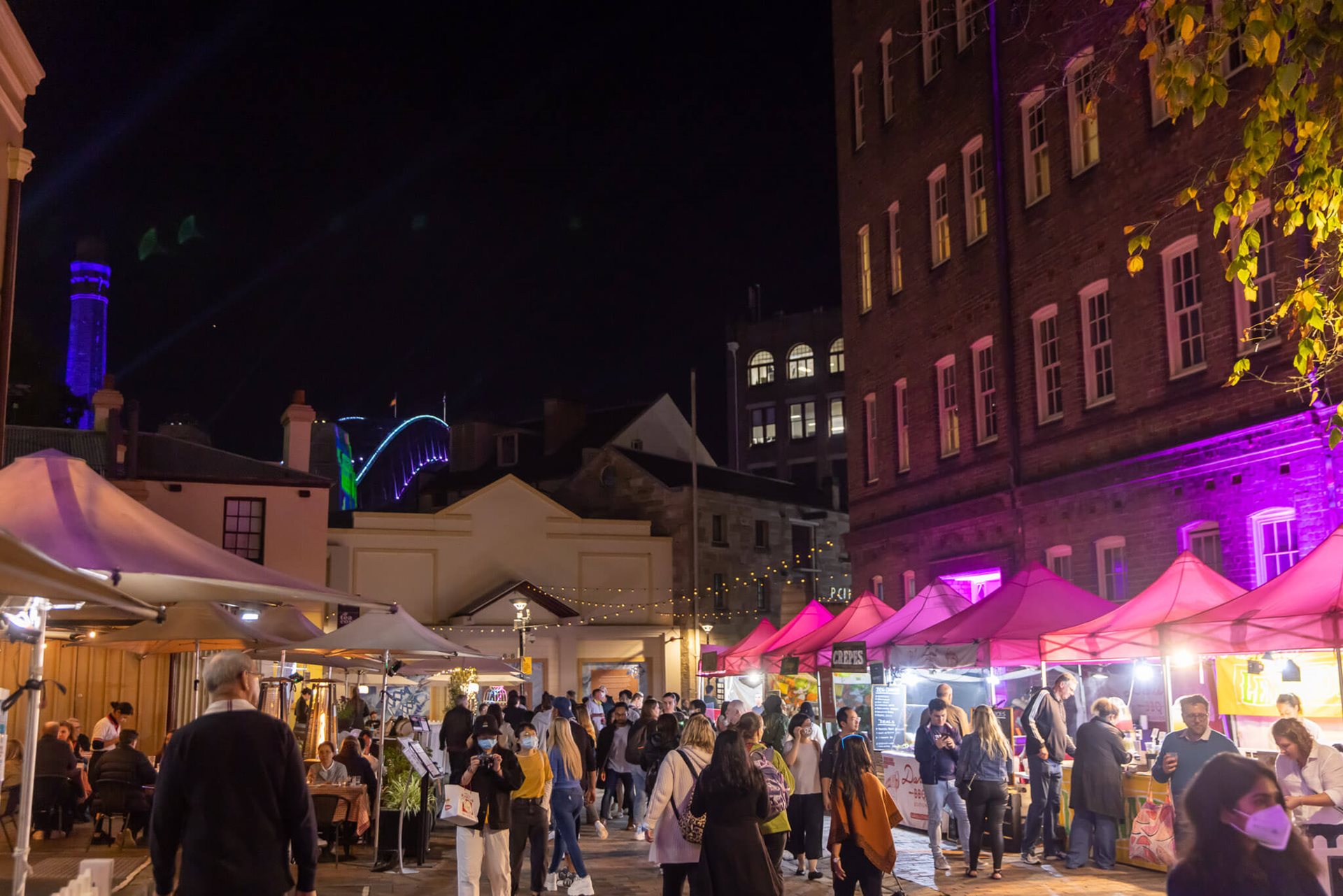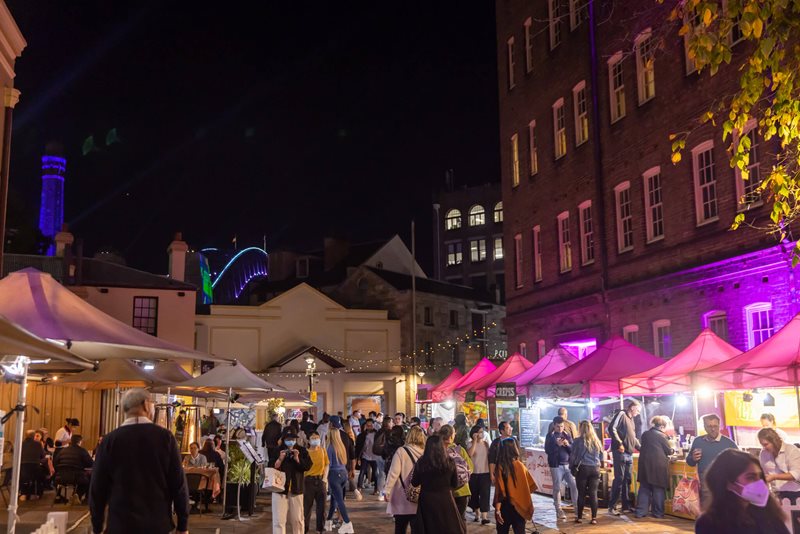 Past Event
The Rocks Markets - Vivid Edition
---
The Rocks Night Markets will be illuminated for Vivid Sydney, with drinks, live music and delicious eats!
Welcome to The Rocks Markets - Night Edition, where foodies and culture enthusiasts unite for a sensory adventure like no other. As part of Vivid Sydney, The Rocks Markets illuminates the city with its vibrant energy and creativity, offering an unforgettable experience that will leave you hungry for more.
Indulge your taste buds with the delicious eats. From crispy and melty gozleme to creamy gelato, you're sure to find something that will satisfy your cravings. And don't worry, your favourite stallholders will be joining us, so you can indulge in your favourite treats - enjoy African-inspired BBQ to banh mi to gozleme and more from the likes of Firepop, Pharaoh BBQ and Vietbahnmese, then round it off with something sweet from Mapo Gelato.
Once you've filled up on delicious food, take a stroll through the glowing stalls, where you'll discover locally crafted skincare, jewellery, fabrics, and candles. And for those looking for a refreshing drink, we've got you covered with our pop-up bars. 
But the fun doesn't stop there! As night falls, stay a while and soak in the atmosphere. Enjoy live FREE music by local talent and let the vibrant energy of the markets transport you to another world. Discover the full music line up here.
Never miss out on events
Get updates on the latest events from The Rocks.
Stay up to date
Get the best of The Rocks straight to your inbox.