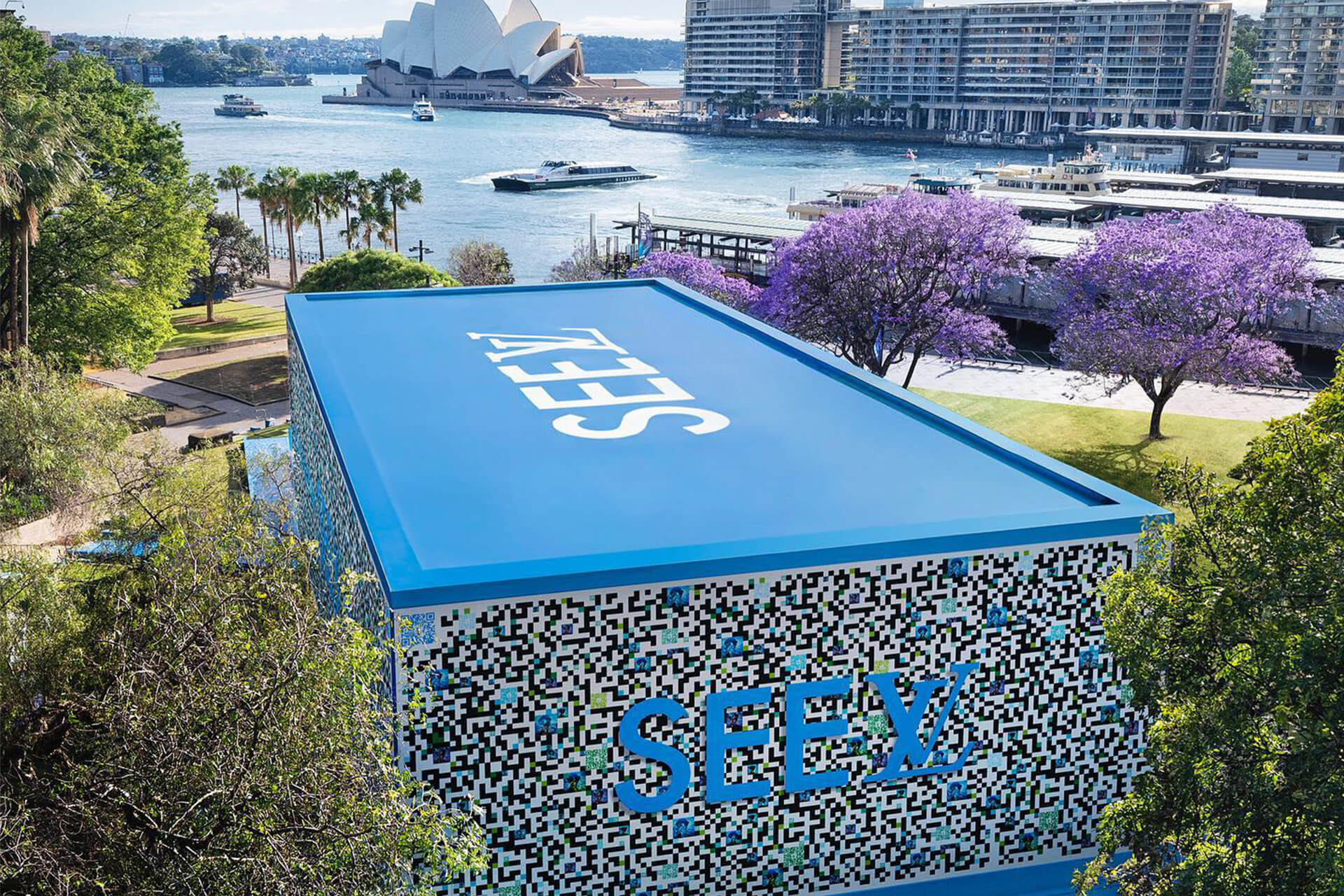 Louis Vuitton
See LV
After shows in Dubai and Tokyo Louis Vuitton's SEE LV is coming to The Rocks!
After dazzling crowds in cities all over the world, including Tokyo and Dubai, Louis Vuitton is bringing SEE LV to The Rocks. This exclusive, Australia first event is an immersive exhibition experience that transports viewers to Paris to tell the long and fascinating story of one of the world's most prominent fashion houses. 
Louis Vuitton: A history of luxury
Louis Vuitton is a widely coveted French luxury brand, famous for their iconic monogram design, luxury leather goods, jewellery, apparel and accessories. The brand has its origins in Paris where craftsman Louis Vuitton gained fame as the personal trunk maker and packer for the Empress of the French and invented the 'art of travel'. Today Louis Vuitton is the world's most valuable luxury brand renowned for combining innovation with style and craftsmanship. 
The SEE LV experience will immerse visitors in the Louis Vuitton legend, exhibiting a remarkable collection of early twentieth-century trunks, artistic collaborations and iconic leather creations. The experience will feature five universes exploring different parts of Louis Vuitton's history and it's peerless contribution to the fashion world. 
The first universe will exhibit a portrait of a young Louis Vuitton, crafted using a million images of Jura, Vuitton's birthplace. 
Next viewers will dive into the 2nd Universe where they can discover Louis Vuitton's history in fashion and view garments designed over the brand's era including an exquisite 19th century archival gown standing alone beside a historical 1906 trunk. This universe also features a selection of bags crafted by Louis Vuitton since 1890. You'll see the old and the new in chronological order, including a flat trunk from 1906 in monogram canvas.
The third universe, set inside a full size skate ramp chronicles Louis Vuitton's history alongside every stage of transport revolution - from steamer ships to skateboards. See every stage of Louis Vuitton's historic evolution, from 1920s auto trunks to their 24 raincoat tent.
Room 4 explores the digital Louis Vuitton monogram, which was created in 1896 and has been a fashion icon ever since. Once you've completed the experience browse the book-store and take home some unique Louis Vuitton items to remember this unforgettable experience. 
Reservations to see the exhibit can be made in advance.
Stay up to date
Get the best of The Rocks straight to your inbox.