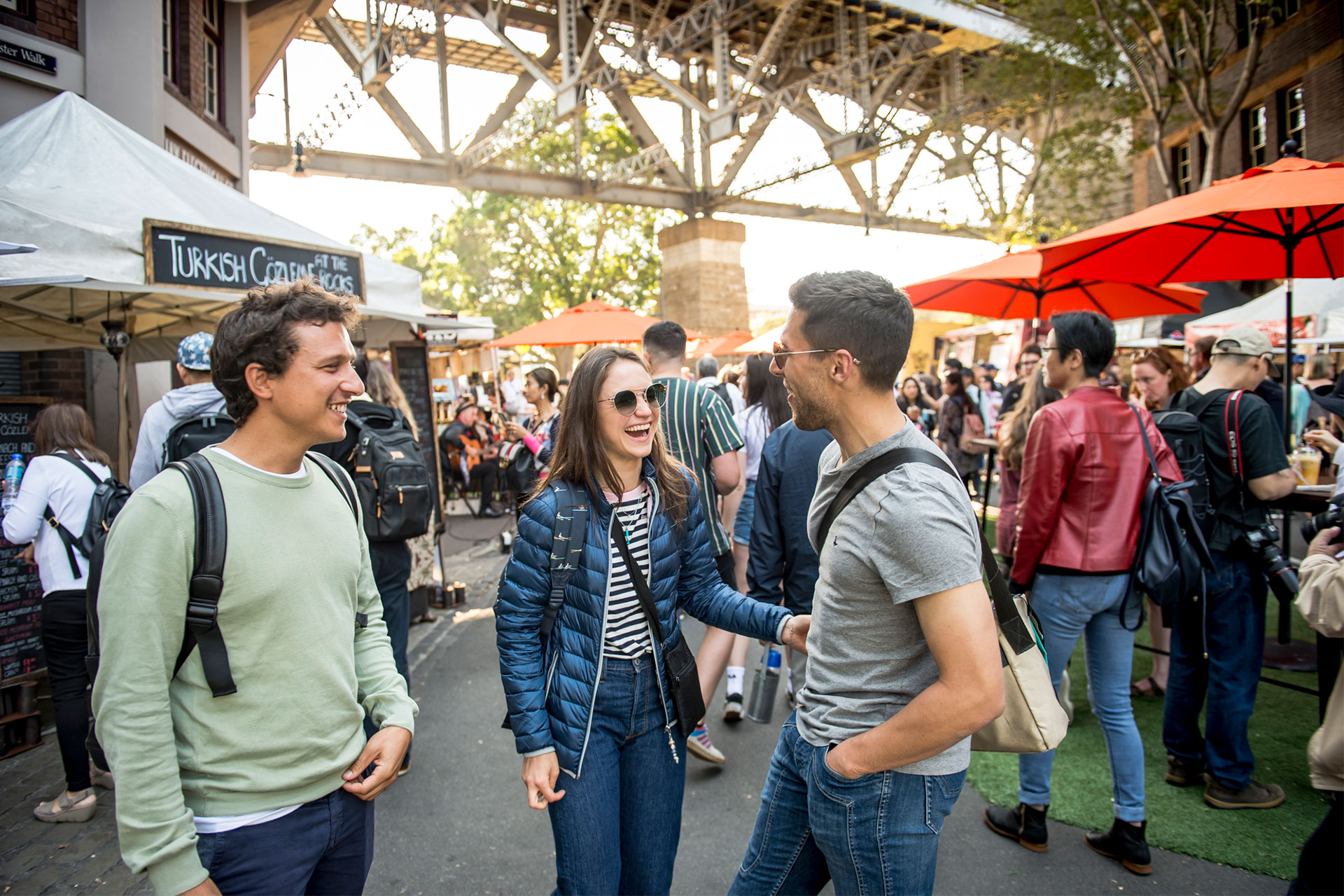 Savvy student deals
Student Offers
If you're a Sydney-based student with a penchant for a special offer, we've got you covered at The Rocks.
From $2 oysters to $10 margaritas, read on for our pick of the savviest deals across mouthwatering meals and delectable drinks at The Rocks.
Sydney-based student with a taste for champagne, but a budget for beer? Never fear, at The Rocks you can eat like a king with the purse of a pauper thanks to our vibrant range of eateries boasting mouthwatering meals and daily deals to boot.
From $2 oysters to $10 burgers, read on for the finest of food offers at The Rocks.
Love nothing better than a sundown drink or evening tipple with friends?
At The Rocks we make merry-making easy thanks to our unbeatable selections of bars and pubs offering happy-hours galore and drink deals a-plenty. So now, you can quench your thirst without loosening the purse strings.    
Never miss out on events
Get updates on the latest events from The Rocks.
Stay up to date
Get the best of The Rocks straight to your inbox.