Event
Two new PaniQ Rooms
Two new escape rooms have arrived at PaniQ Rooms.
Exciting news! The Rocks' very own PaniQ Room is thrilled to announce the completion of two new rooms, Wizzardry and The Lift, bringing the total count to an impressive six rooms!
Enter a world where mysteries abound and doors hold untold secrets. Each room at PaniQ Room tells a captivating story, transporting participants to realms of wild imagination. From the depths of a dense tropical jungle to the enigmatic abode of a master magician, meticulously crafted themes set the stage for exhilarating missions that will challenge your wits, foster teamwork, and ignite your creativity.
Designed to engage minds of all ages and groups, PaniQ Room offers an immersive experience that caters to both seasoned puzzle enthusiasts and curious beginners. Fear not, for the focus here lies in adrenaline-pumping excitement rather than fright tactics. As the clock ticks relentlessly, anticipation builds, driving you towards the ultimate goal of freedom and triumphant escape.
Click here for more information.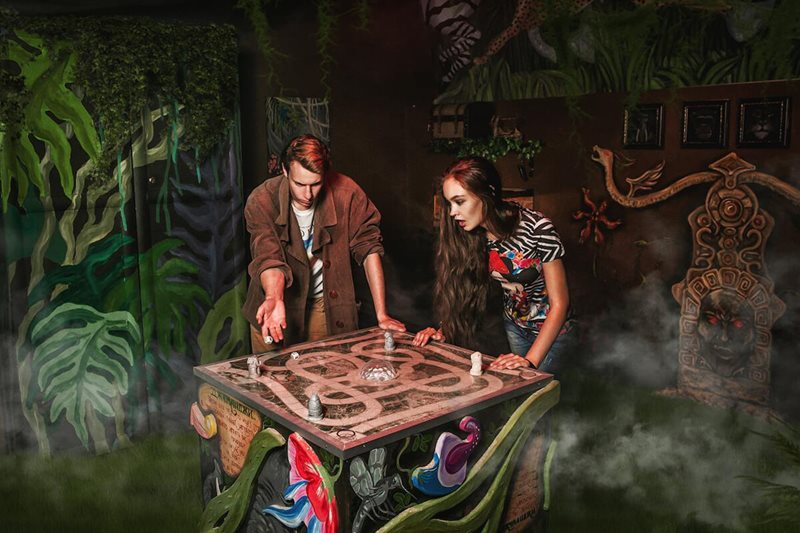 When
12 noon - 8:20pm Mon-Wed
​10am - 10:20pm Thurs-Sun
Where
7-13 Cambridge St
The Rocks
Never miss out on events
Get updates on the latest events from The Rocks.
Stay up to date
Get the best of The Rocks straight to your inbox.