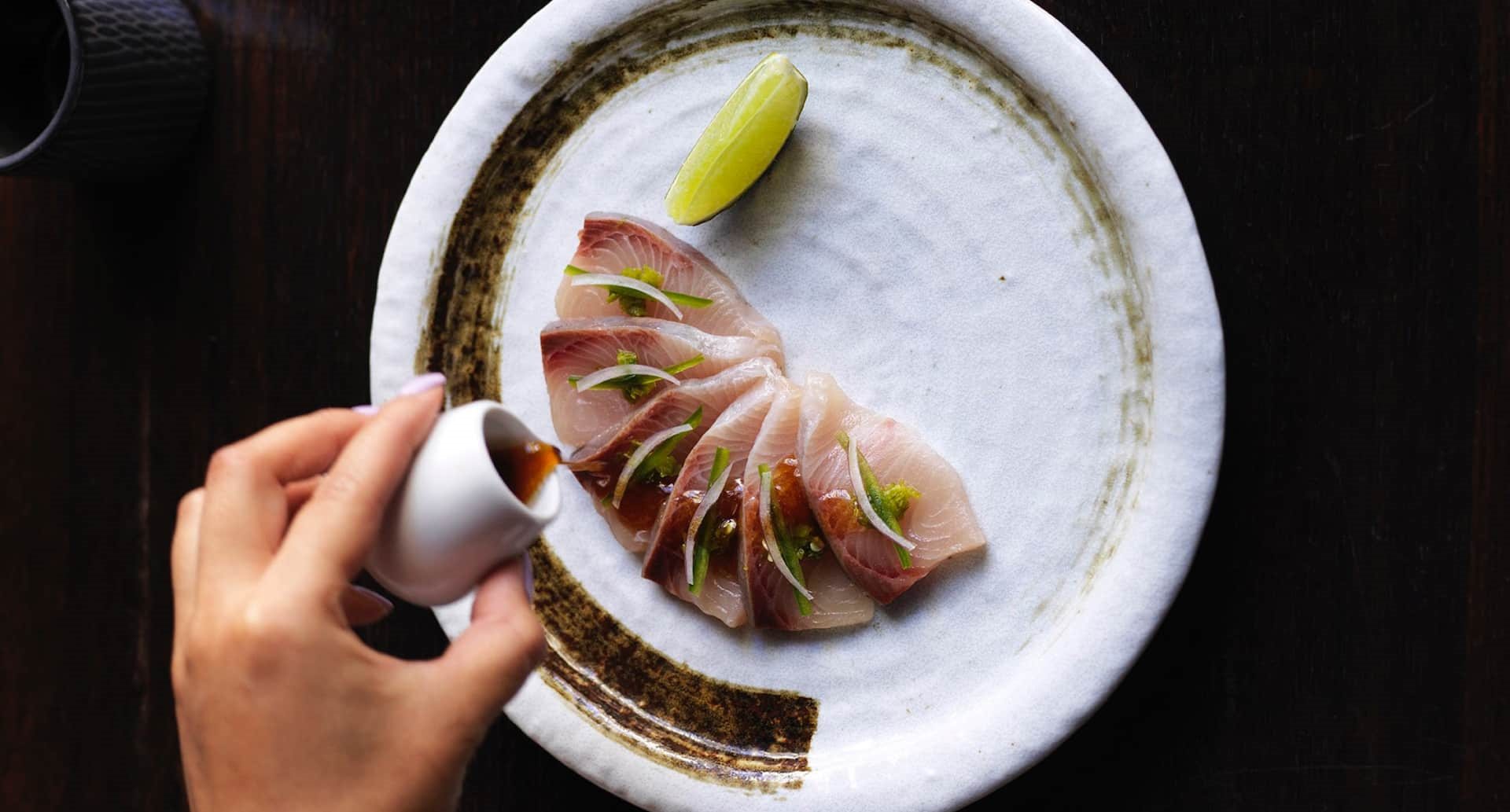 View gallery
---
---
Address
12 Argyle Street,
The Rocks
Opening Hours
6pm-9pm Wed-Thu

12pm-3pm, 5.30pm-10pm Fri-Sat

12pm-3pm, 5pm-9pm Sun

Closed Mon-Tue
Fun Japanese fusion dining room serving inventive sushi and sashimi, plus clever cocktails.
Saké Restaurant & Bar is a balance of washoku – or traditional Japanese food – with a contemporary spin and genuine sense of fun. 

It's a funky designer space inside a heritage building, with traditional sunken dining tables, booth seating, a sushi bar and private dining room options. It's open daily from late afternoon until the early hours.

Food is matched with lsquo Kozaemon sakes – a premium range from a 300-year-old boutique brewery in Japan, exclusive to Saké. The talented team are all trained in sake appreciation to help guide you.

The signature dishes can also be complemented by seasonal cocktails in food-friendly flavours and traditional Japanese ingredients. If you're after a light meal, there's a menu available at the bar, which also serves up a delicious array of sake and shochu cocktails.
Argyle Stores - 12-18 Argyle Street, The Rocks, NSW, 2000
The Argyle Stores, including the Cleland Bond Store, were constructed between 1828 and 1913.
The original store building actually formed part of a house built by Captain Piper who held the title "Naval Officer", or Harbour Master. Piper was a flamboyant officer, but was bankrupted during the construction of his new town house. It was sold to Mary Reibey, a wealthy ex-convict Rocks resident who was one of Sydney's merchant queens. When eventually completed it was leased to the Colonial government as a Customs House, serving as such until after a new building was constructed at Circular Quay in 1844. Through the 1830s to 1913 more buildings were added to the complex, leased to Sydney merchants as stores and warehouses close to the wharves. The complex of buildings is constructed of stone from the Argyle Cut, and brick. It was also reported in 1829 to be the first building in Sydney to have its roof constructed entirely of slate, brought out by ships from Wales. Between the 1930's and the 1970's the principal occupant of the Argyle Stores was the McMahon family who operated alcohol and other spirits stores. Sam McMahon, brother of the Australian Prime Minister William McMahon, was also one of the directors of the Bundaberg Rum Company and it was at the Argyle Stores that Bundaberg Rum's trademark of a giant Polar Bear originated in 1964.