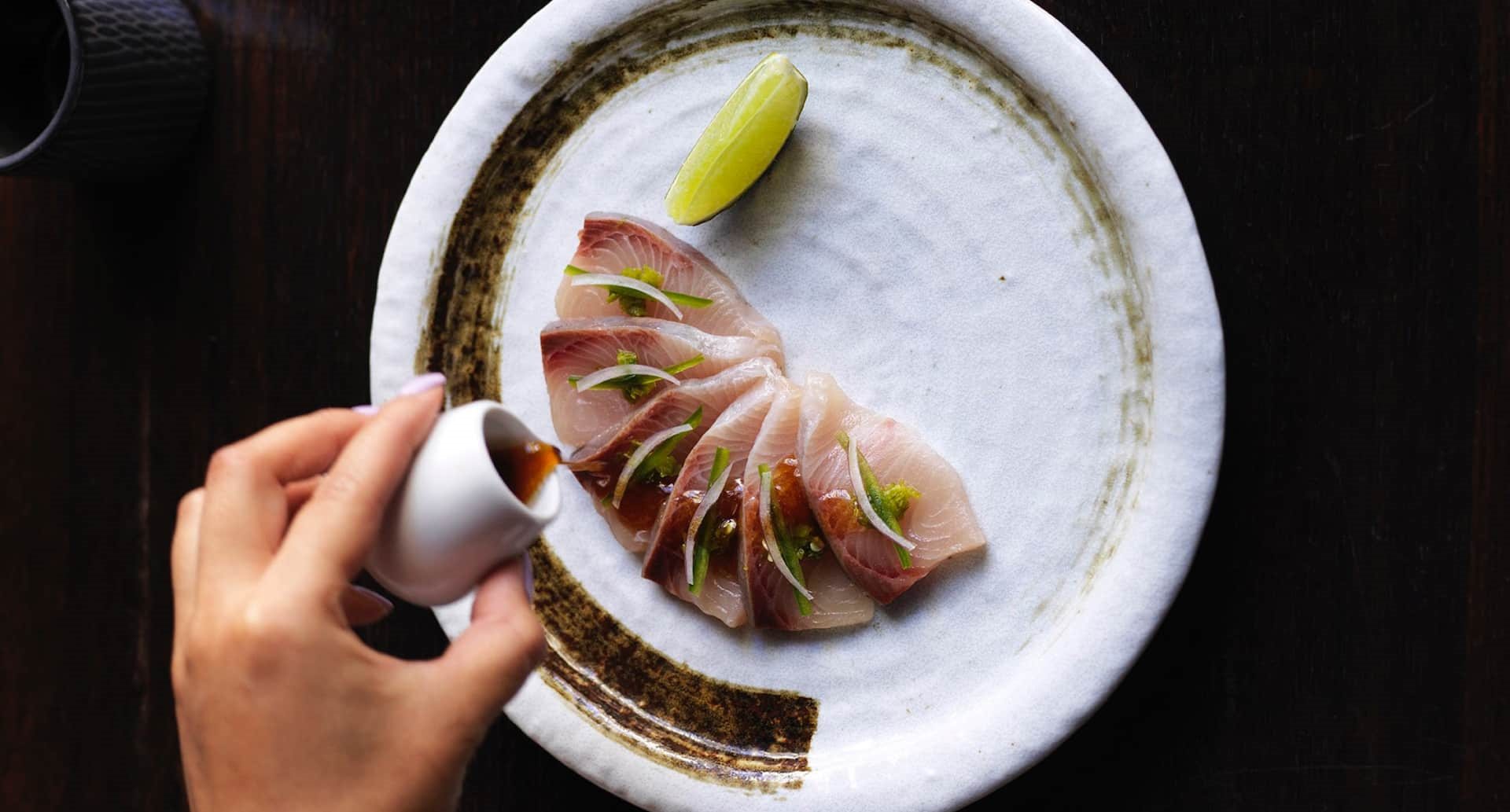 View gallery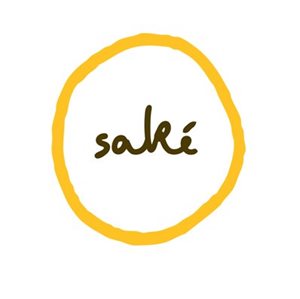 ---
---
Address
12 Argyle Street,
The Rocks
Opening Hours
6pm - 9pm Wed - Thu
12pm - 3pm, 5.30pm - 10pm Fri - Sat
12pm - 3pm, 5pm - 9pm Sun
Closed Mon - Tue
Fun Japanese fusion dining room serving inventive sushi and sashimi, plus clever cocktails.
Sake is a Sydney Japanese restaurant serving a refined version of the age old cuisine that combines traditional techniques and modern creativity. You've never tasted Japanese food like this before.
Incredible cuisine, a world class wine list, the outstanding location and a moody dining room make Sake the perfect restaurant in The Rocks for everything from romantic dates to getting the party started.
Iconic Japanese restaurant in The Rocks, Sydney
Walking into Sake feels like discovering a secret. The restaurant is tucked away on Argyle Street in the heart of old Sydney inside a sandstone heritage building. Venture in and you'll find gigantic original timber beams, an eye-catching full wall mural, and a semi-open kitchen.
In the evening, the lights are often dimmed and the atmosphere is turned up. Servers are clad in all black and it's almost always busy (which is not surprising with food this delicious). The large central dining room is ideal for most but large groups or event planners can book one of seven exclusive private dining rooms that can host between two and 60 people.
The restaurant is located in The Rocks, one of Sydney's oldest and most exciting districts near the base of the Harbour Bridge. Nearby you'll find the best eating, entertainment and bars in Sydney.
A mixture of traditional and modern Japanese food in The Rocks
The menu at Sake pays homage to traditional Japanese food (Washoku), but adds a dash of creativity and innovation. The result is both elegant and exciting. For us the best way to experience it is the Omakase ("I'll leave it up to you") menu, a five course degustation that the chef chooses and prepares, but always includes
Sake's most delicious dishes.
If you'd rather not trust the chef, the a la carte menu is just as good, featuring sushi rolls, hot and cold starters (perfect for sharing) and mains. The sushi isn't like the stuff you've had before either. Options like double kingfish crunch with jalapeno mayonnaise, spicy masego and crispy tempura are guaranteed to blow your mind.
Our picks of the hot and cold starters are the popcorn shrimp with yuzu and chilli mayonnaise and the tuna ceviche with watermelon and charred corn.
For the main event, there's a succinct selection of just five substantial but elegant dishes. Don't miss the melt-in-your-mouth 200g tajima wagyu sirloin with yakima tare (Japanese BBQ sauce) or the delicious pan seared duck breast with crispy onion and sansho pepper soy.
While Japanese restaurants aren't usually known for their desserts, Sake proves a notable exception. Their dragon eggs are known as one of Sydney's best desserts, featuring elegant chocolate eggs bursting with gourmet fillings and topped with extravagant garnishes. The flavours change often but we loved the recent banana cream, yuzu jelly, almond crunch and yuzu caramel egg!
A drinks list fit for the best cocktail bar in Sydney
Fancy a tipple? As well as being an incredible Japanese restaurant, Sake is one of the best sake and cocktail bars in Sydney.
The drinks list is a whopping 43 pages long, featuring signature cocktails, Japanese craft beer, local, Japanese and international wine, champagne, spirits and even experimental 'skin contact' whites and roses. For the authentic Japanese experience, there's also several pages of sake, in glasses and large/small carafes.
If you've never tried sake before, the waiters are experts and can help guide you toward a drop that suits your tastes. If you really can't choose, there's even a sake tasting flight that features 3 x 30 ml glasses perfect for beginners.
Cocktail drinkers are in luck too - Sake serves eight signature mixes, including the boozy and refreshing Simple Suppai with gin, yuzu umeshu, lime zest and tonic.
What's on at Saké Restaurant & Bar
Saké Hour
Introducing Saké Hour, a unique spin on the happiest hour of the day.
View Event
Saké's Champagne Lunches Are Back
Saké's Champagne lunches are back as they head into the warmer months and festive season.
View Offer
New Year's Eve at Saké
Blink, and it will be the biggest night of 2023 - book your NYE at Saké soon, so you don't miss out!
View Event