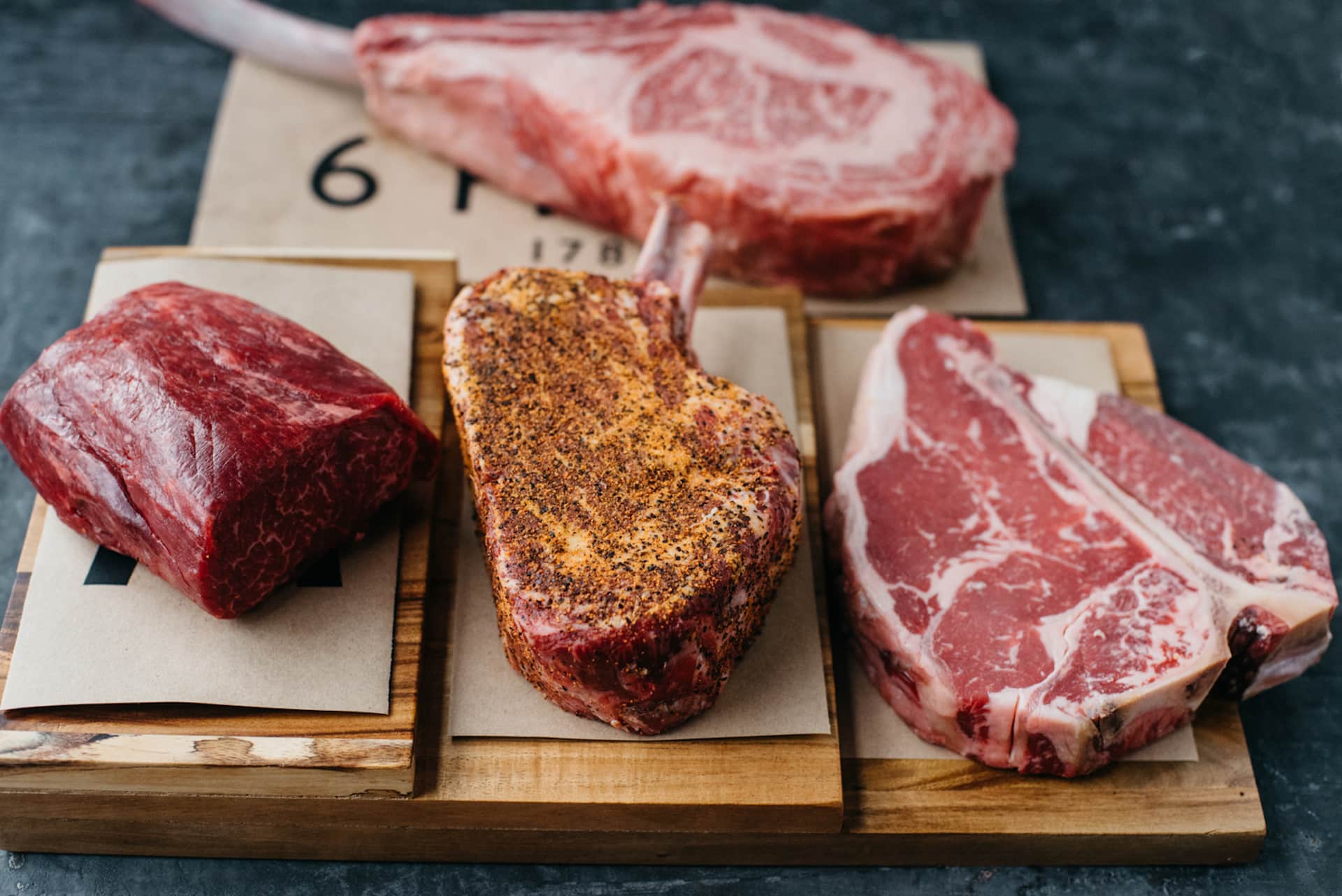 View gallery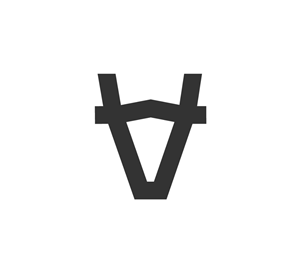 ---
---
Address
Bay 10 & 11, Campbells Stores
7-27 Circular Quay West
The Rocks
Opening Hours
5pm - 10pm Wed - Thu
12 noon - 11pm Fri - Sat
12 noon - 10pm Sun
Closed Mon - Tue
The best steak you've ever tasted in a 180 year old heritage building.
A visit to Sydney's premier waterfront steak restaurant, 6HEAD, is a step back in time. The venue is a historic building of rough timber and sandstone, built in 1839 that tells a story of The Rocks long and colourful past. The cuisine is similarly nostalgic, born of a time when steak was a rare and treasured delicacy.
The result? An simple but ultra-premium dining experience that you won't soon forget.
6HEAD Sydney waterfront steak restaurant
6HEAD serves a menu of simple but refined steak, seafood and modern Australian dishes at their charming Sydney waterfront restaurant. There's a selection of ultra-fresh raw seafood to start, including a moreish kingfish ceviche ($25), with watermelon radish, garlic creme fresh, golden shallot, black lava salt and chilli. Naturally, 6HEAD also serves premium beluga caviar ($220) and natural oysters ($58/Doz), which make any dinner feel like a celebration.
Further down the menu, there are cooked starters including delicious burrata cheese ($25), enlivened with peach puree and walnut crumb. The incredible lobster tail ($75) sous vide and grilled with XO butter and lemon is another must-try.
When it's time for the main event, you can choose between premium steak, meat cuts to share and a selection of other dishes like a trout rib rack ($45) and a char-grilled quail ($45). Our advice? Go for the wagyu grain fed MB6+ rib eye ($89), which will almost certainly be the most tender, flavourful steak you've ever eaten.
Groups of three or more should consider the dry aged rib-eye on the bone, 1kg of grass fed 280D premium steak that melts in your mouth (and looks extremely impressive on the table). In the unlikely event that you've got room for more after all that, finish on a high note with a black forest donut ($15) with dark chocolate and boozy cherries, or a slice of baklava ($18) with roasted pistachio and rose anglaise.
6HEAD's waterfront heritage restaurant in The Rocks
The setting is just as important as the food at 6HEAD, thanks to its location right in the heart of The Rocks waterfront at Campbells Cove. This historic area has been occupied by the Gadigal people for millennia and is one of the oldest European settlements in Australia. Its heritage buildings tell the story of a long, colourful past.
The 6HEAD restaurant is in a prime spot on the waterfront, inside a heritage building that was built almost two centuries ago as a storehouse for early merchant traders. Its history shines through, thanks to impeccably preserved rough hewn timber and golden sandstone elements.
The interior of the restaurant has an ultra-premium, old world feel thanks to original materials and the additions of velvet booths, Australian art and tasteful lighting. Out front, there's a sweeping terrace with breathtaking views over the Sydney Harbour, Opera House and Harbour Bridge. Nearby there's excellent shopping, waterfront parks and several bustling bars if you want to keep the night going after dinner.
The 6HEAD story
Just like most of The Rocks precinct, the 6HEAD name has an intriguing history behind it. The story goes that when the first fleet arrived they bought with them 6 heads of cattle, at a time when steak was the ultimate luxury.
A convict was told to watch the cattle when they came ashore but they vanished while he was eating his lunch. All hope of finding them was eventually lost.
Several years later, rumours emerged that a herd of over 100 cattle had been found inland of Sydney so the governor set out to find them. After discovering the cattle, said to be direct descendants of the original six, word spread that Australia had the potential to be great cattle country.
It's with this rich history in mind and the same reverence of high quality produce that 6HEAD prepare their incredible cuisine.
Visit 6HEAD's website or social media to find out more or book a table in advance.
What's on at 6HEAD
New Year's Eve at 6HEAD
Located in the iconic Campbell's Cove, 6HEAD offers unparalleled views of the Sydney Harbour Bridge and Sydney Opera House for the ultimate Sydney New Year's Eve restaurant experience.
View Event