13 Oct 2022
The best Asian restaurants in The Rocks
From punchy curries to the finest sashimi - The Rocks is hiding several of Sydney's best Asian restaurants down cobbled laneways. Ready to discover them?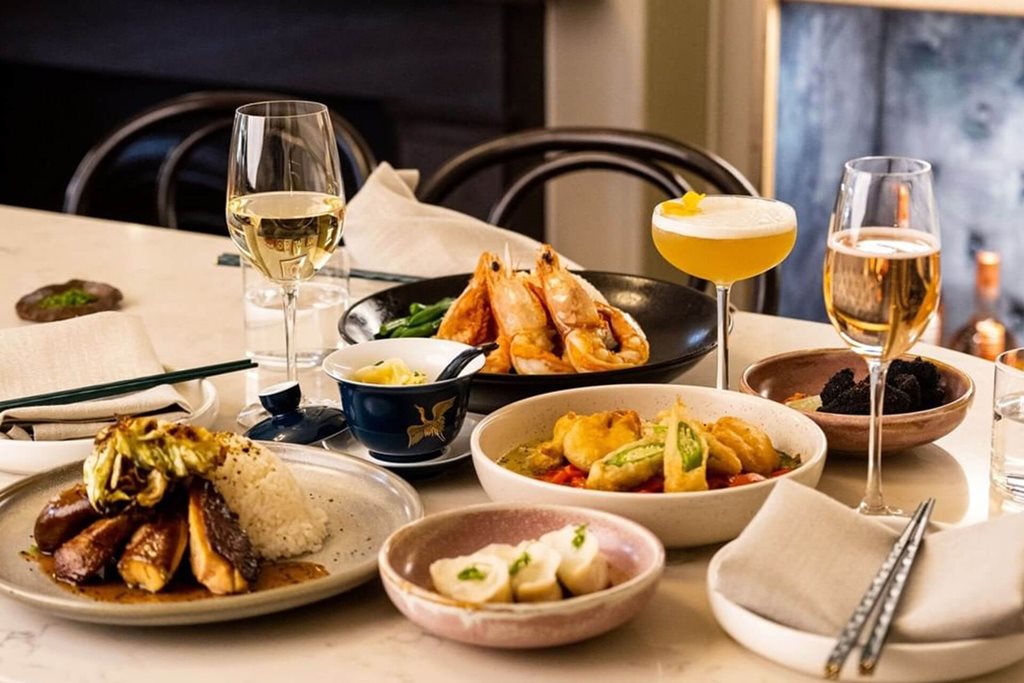 Prove us wrong - Asian cuisines are the world's tastiest. There's nothing quite like the subtle clean flavours, precision and balance of Japanese food, the sweet, sour, hot and salty spice of Thai curries and the enticing scents, colours and flavours of Chinese food.
And luckily for us The Rocks is home to several great Asian restaurants. From elevated Chinese food in an old police station, to an 11-course Japanese Omakase - these are the best Asian restaurants in The Rocks.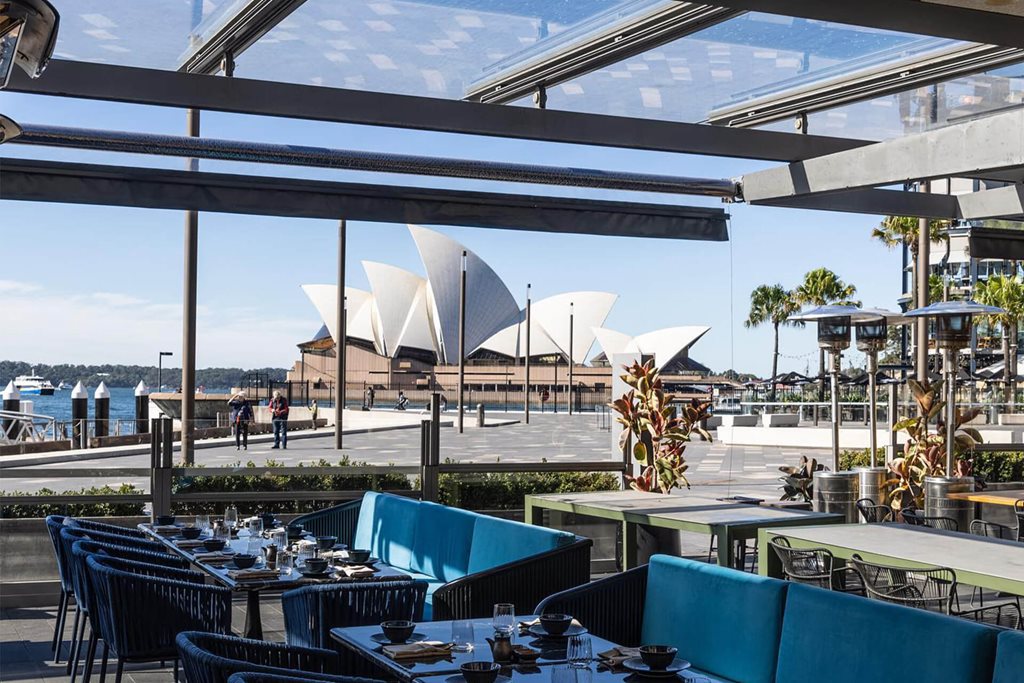 Luna Lu (and Bar Lulu)
Sitting right on the water with panoramic views of the harbour and the Opera House, Luna Lu fuses contemporary Asian cuisine with quality Australian produce. The result? Pure indulgence.
Dishes like sesame prawn toast with wasabi mayo, swordfish bao and XO live pipis are impossible to turn down, featuring big flavours, premium ingredients and sophisticated presentation. The drinks menu doesn't disappoint either - there's banging cocktails like a galangal-infused old fashioned, more wine and spirits than you could ever need and an intriguing selection of Chinese yellow wine (served in hand painted ceramic warming pots that are yours to take home and treasure).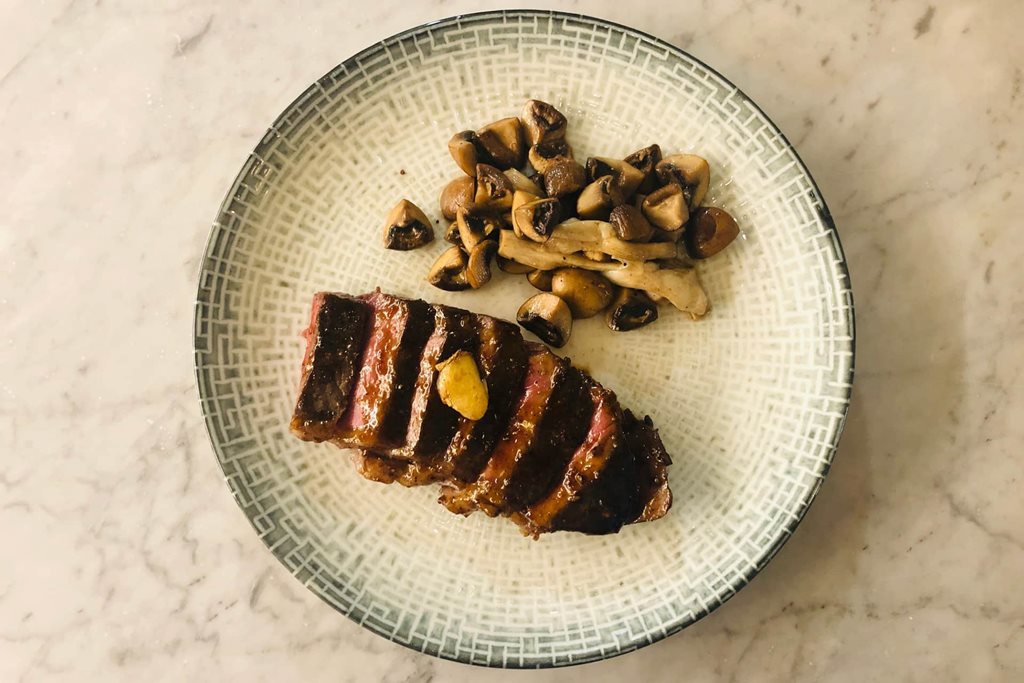 Sergeant Lok
Ever had a night so good you ended up in a police station? At Sergeant Lok you can (without the breaking the law part).
This modern Chinese restaurant serves elegant yet punchy cuisine in the cells, charge rooms and offices of a heritage-listed police station hundreds of years old. The menu takes traditional Chinese techniques (think dumplings and XO sauce) then adds international flavours and seasonal Aussie ingredients. The resulting dishes are so good they should be illegal!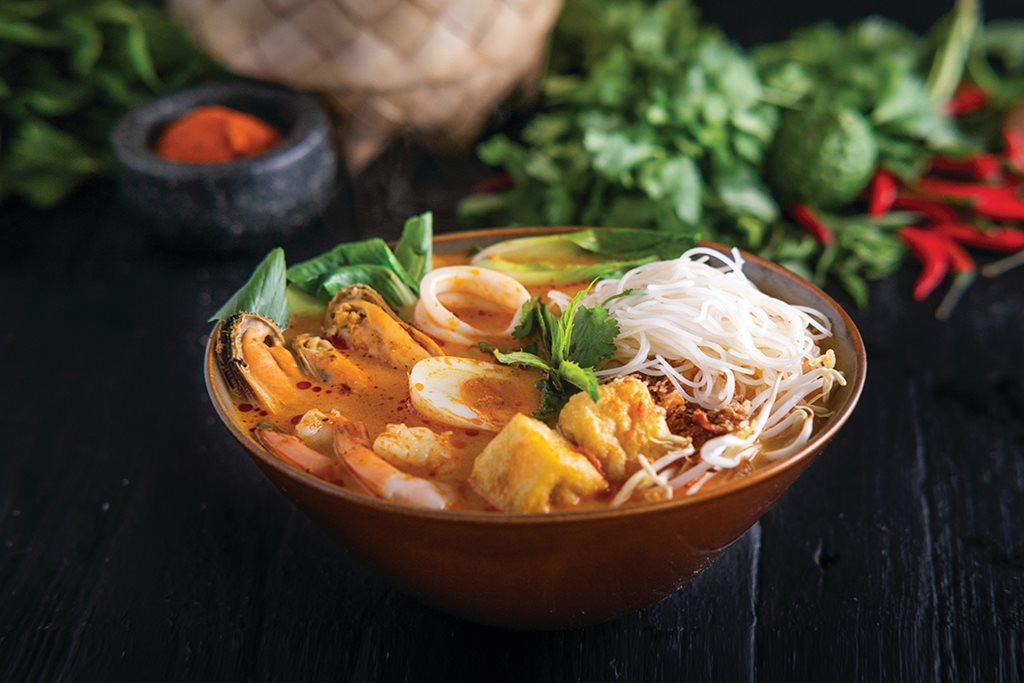 P'Nut Street Noodles
One of the best things about Asian cuisine is street food, served hot and fiery, freshly kissed by wok flame. P'Nut Street Noodles serves real hawker food inspired by street stalls in Bangkok, with their sauces created by Michelin Star Chef Chumpol Jangprai using fresh chilli, spices and produce (no dried herbs here!). 
Their menu is stacked with classics like pad thai simmered in tasty sauce for two hours, fragrant laksa soup, and crispy roti canai with a punchy satay sauce.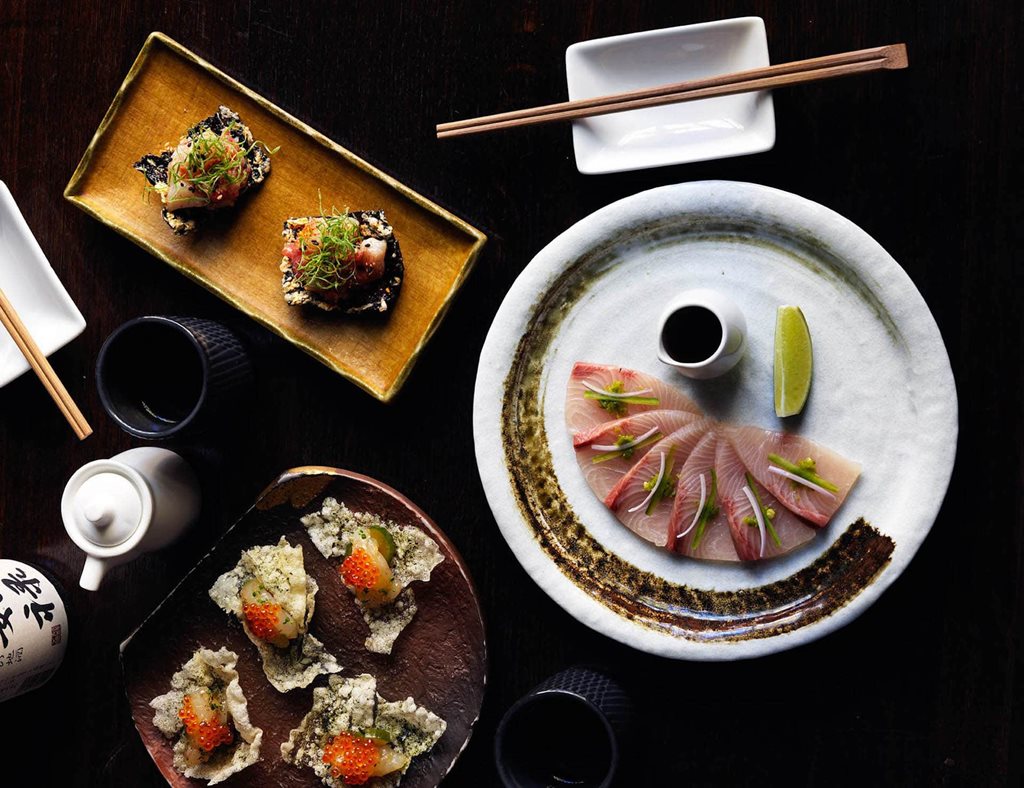 Saké Restaurant & Bar
Saké has been a Sydney institution for well over a decade now, and with good reason. We (and most other locals) love their atmospheric and elegant dining room with its heritage sandstone walls, bright saké barrels and enchanting murals. 
But most importantly, we love their food. Their menu takes both Japanese precision and premium ingredients to craft dishes that are blow-your-mind delicious (and just a little bit fancy). That includes sushi made from Hiramasa kingfish, glacier toothfish and premium proteins seared to smoky perfection on robata grills.
The saké list is another reason to visit (and stay a while) including a long list of Japanese drinks, from umeshu plum wine, to saké and shochu.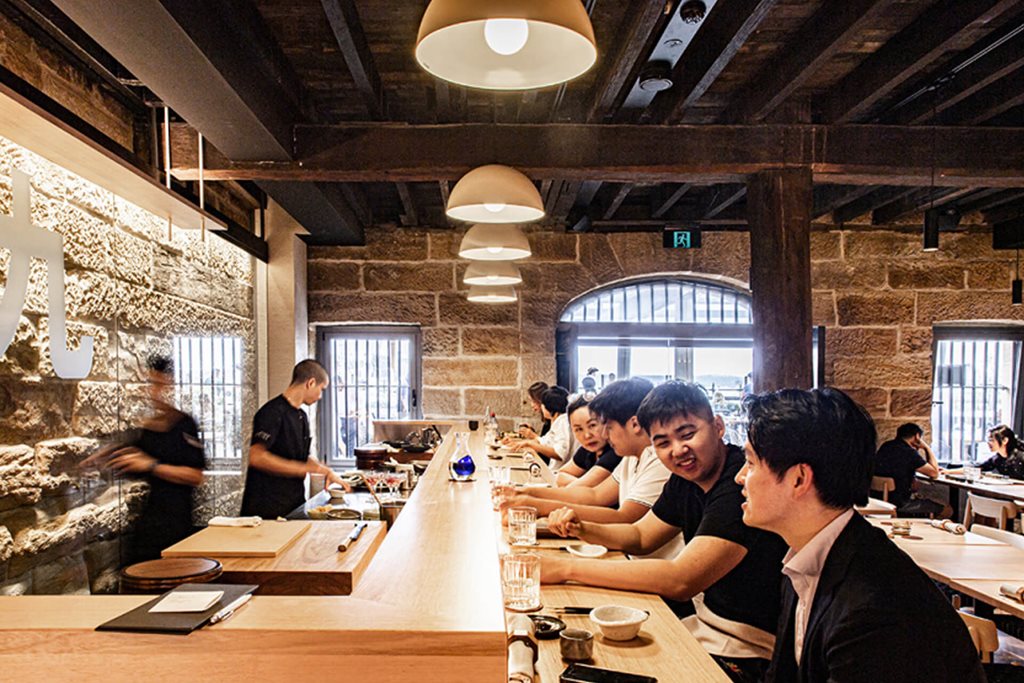 Bay Nine Omakase
Bay Nine Omakase is the ultimate expression of Japanese cuisine - intimate, elegant and delicious. There's no menu here (Omakase translates loosely to 'I'll leave it up to you') so you'll need to trust the chef as he creates and serves either 8 or 11 dishes with delicate precision using the finest, freshest ingredients.
Choose the 11-course chef's counter option and you'll get dinner and a show as Chef Yul Kim slices, dices, steams and fries right in front of you before personally serving you each dish. You'll quickly discover that Kim both loves to chat and truly understands the art of crafting truly authentic Japanese cuisine, from sushi and nigiri to perfectly cooked proteins and produce. 
Add another layer to your experience by choosing the saké journey or omakase tasting flight, featuring traditional Japanese beverages matched to each dish.