16 Oct 2019
Jean Michel Raynaud's flourless Moroccan orange and almond cake
Make your own mouthwatering Moroccan orange and almond cake with this recipe by Jean Michel Raynaud, the finest French pastry chef in the Southern Hemisphere.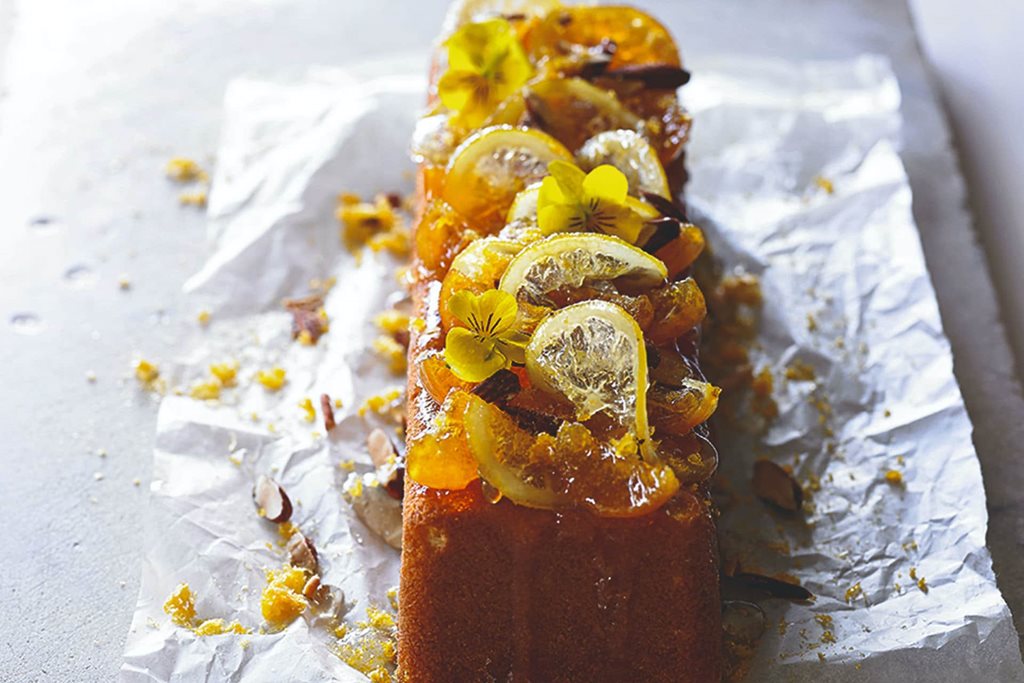 Wander up the cobblestoned incline of Argyle Street and you'll come across a hidden gem with an international reputation and an incredible story. Founded in 1974,
La Renaissance Pâtisserie and Café
was one of the first to bring the art of French pastry to Australia – and has continued to lead the way ever since.
In 2015, co-owner and head chef Jean Michel Raynaud earned the highest honour in French pâtisserie, when he was inducted into the world's most exclusive French pâtisserie association, Relais Desserts.
Relais Desserts is the pâtisserie equivalent of Michelin Stars, but its selection process is even more rigorous. Despite being formed over 30 years ago, there are still only 80 members in the entire world to have reached this level of excellence – and only one in the entire Southern Hemisphere. That's Jean Michel.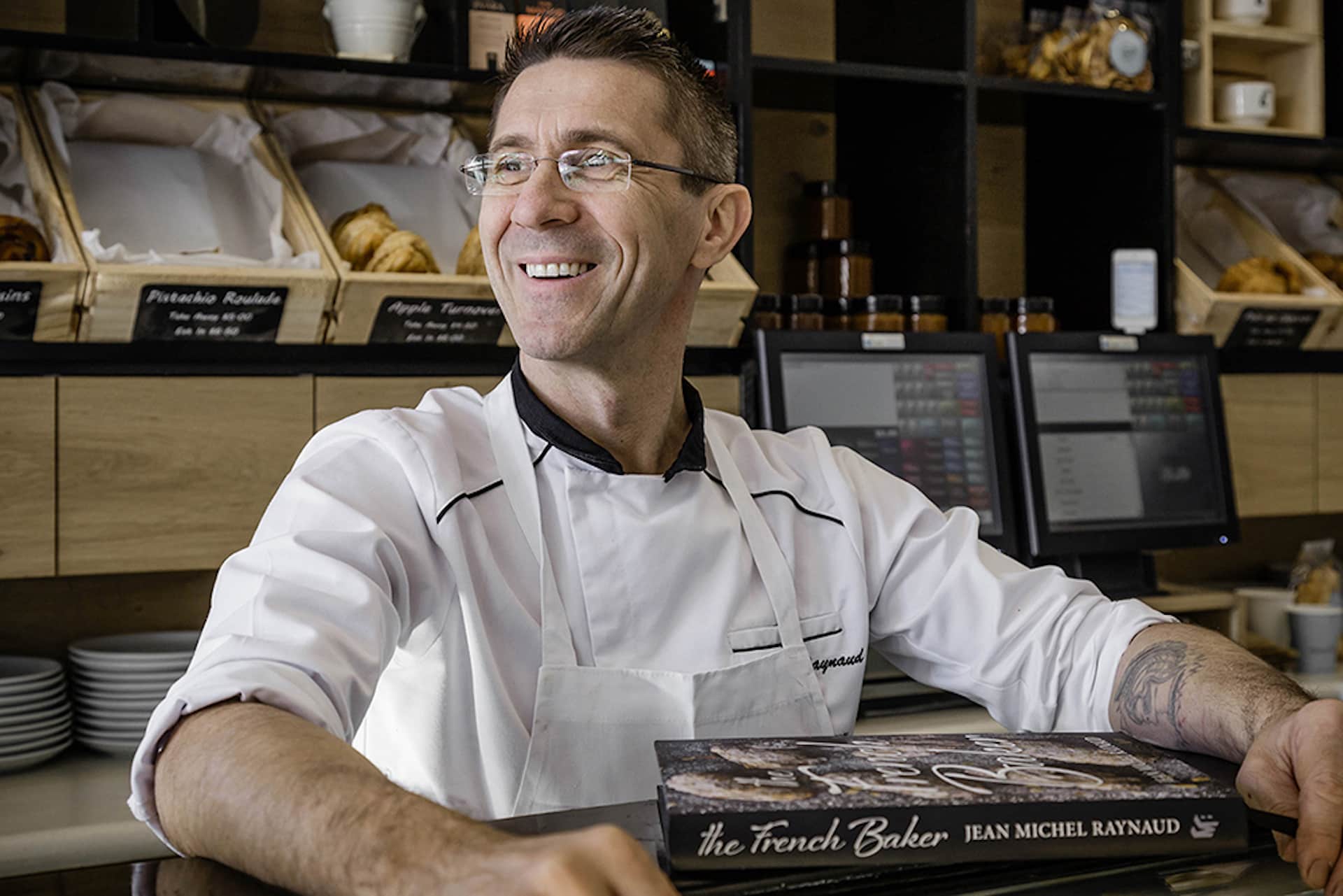 But you don't have to be the best pâtissier in one half of an entire planet to perfect a Jean Michel Raynaud recipe. He wrote his first cookbook, The French Baker, to inspire Australia's home bakers – and maybe even the next top Australian pâtissier – with a collection of delectable recipes suitable for any experience level.
We asked Jean Michel to share one of his favourite recipes from The French Baker. This flourless Moroccan orange and almond cake is simple and fun to make, and truly magnifique to eat. (It's also low fat, gluten-free and dairy-free!)
Happy baking and bon appétit.
Gateau Marocain
Flourless Moroccon orange and almond cake
Unlike the traditional Moroccan meskouta (orange and almond cake), made with flour and oil and served soaked in orange juice and cinnamon syrup, this particular cake doesn't contain flour, oils or butter. If you are gluten or dairy intolerant, or just counting your kilojoules, then this is for you!

Recipe by Jean Michel Raynaud
Serves 12–14. Note: This recipe makes two cakes, so feel free to halve the recipe if you prefer.
For the cake
2 oranges
600g (1 lb 5 oz) almond meal
15g (1/2 oz) baking powder
430g (151/4 oz) caster (superfine) sugar
6 eggs

To decorate
2 blood oranges, segmented
50g (13/4 oz) raw almonds, roasted and coarsely chopped
Candied lemon slices
Edible small flowers, such as violas
Put the oranges in a saucepan and cover with cold water. Cover with a lid and bring to the boil over medium heat, then reduce the heat and simmer for 45 minutes, or until the oranges begin to crack open. Drain the oranges and set aside until cool, then break them open and remove the seeds. Place the unpeeled fruit in a food processor and purée until smooth.

Preheat the oven to 170°C (340°F). Lightly grease and flour two 8 x 25cm (31/4 x 10 inch) loaf (bar) tins.

Put the almond meal and baking powder in a large bowl, combine well and set aside. Using an electric mixer fitted with a whisk attachment, whisk the sugar and eggs on high speed for 10 minutes, or until light and fluffy.
Add the orange purée and stir with a wooden spoon until well combined, then pour the mixture onto the almond meal mixture and gently fold in until combined.

Pour the mixture into the prepared tins until three-quarters full. The overall volume of mixture will vary slightly depending on how enthusiastically you mixed the batter, so only fill the tins three-quarters full and bake any left-over batter in a greased coffee cup or ramekin. Bake on the bottom shelf of the oven for about 35 minutes, or until a skewer inserted into the cake comes out clean. Remove from the oven and leave to cool before refrigerating in the tins for at least 1 hour.

To unmould, place the cakes in a 200°C (400°F) oven for 5 minutes, then invert onto a serving plate. Decorate the cakes with the blood orange segments, chopped almonds, some slices of candied lemon and edible flowers. If you like, make a glaze to brush over the cake before adding the flowers. This cake will remain soft for 7 days if wrapped and stored in the fridge.
Stay up to date
Get the best of The Rocks straight to your inbox.