16 Oct 2019
These are the best happy hour hotspots in The Rocks
Raise a toast to a low-cost tipple at the best happy hours in The Rocks.
The working day is done and it's time to unwind – to relax, take a load off, and enjoy a drink or two. Frugal can be fun, and there's no greater testament to this than the beloved notion of the happy hour. These four happy hours are the best in town (and with each coming in at two hours, they're even better value).
Without breaking the bank, enjoy an exceptional espresso martini, a lush lager, a crisp craft beer or an absolute monster of a margarita at these happy hour hotspots in The Rocks. Cheers!
THE ARGYLE
Famous for a reason, The Argyle's happy hour runs from 5pm – 7pm every day and features more than just the usual beer, wine and spirits. For only $5, you can take your pick of the following: pink gin and tonics, espresso martinis, Aperol spritzes, 1800 margaritas, negronis, and Captain Morgan's cans. Make a meal of it and feast on free bar snacks served up hot, like mouthwatering sliders and sizzling skewers.
MUNICH BRAUHAUS
If there's one word to describe the Munich Brauhaus, it's 'big'. Everything here is super-sized – the imported Bavarian beers, the mouthwatering plates of Bavarian food and the awesome bier hall atmosphere. Every Wednesday from 4pm – 6pm , that atmosphere gets even bigger. You can quench your thirst with $5 craft beers, wines and house spirits, which go great alongside the gigantic, famous crispy pork knuckle or expansive range of schnitzels and Bavarian sausages. Or, you can pair you drink with an even happier snack: chicken wings drenched in BBQ, buffalo or diablo sauce, served up nice and crispy for only $1 each.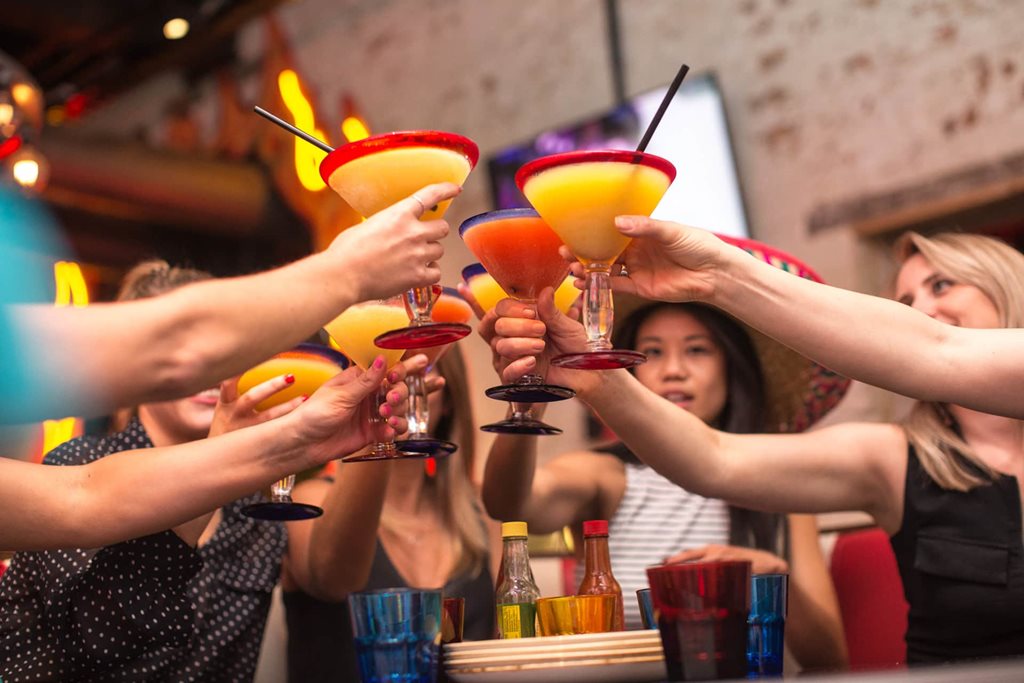 EL CAMINO
If the word for Munich Brauhaus is 'big', the word for El Camino is 'ridiculous'. We're talking truly enormous margaritas and more than 100 tequilas and mezcals on offer. Take your pick every weekday from 4pm – 6pm, when those tequilas, mezcals and massive margaritas are only $7.50 each. That price covers house wines and craft beers too, and you can crunch on tasty corn chips with spicy salsa, free of charge.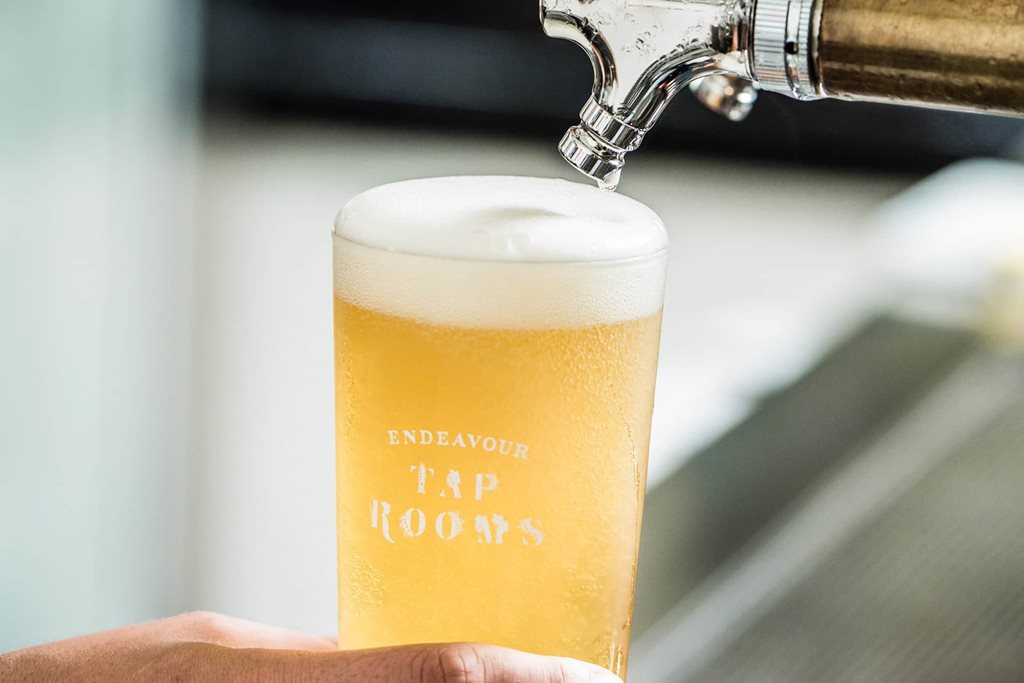 ENDEAVOUR TAP ROOMS
Endeavour Tap Rooms brew their signature, experimental Endeavour beers in-house, with nine taps on rotation. There are some constants, of course – like the refreshing and clean Brightside Lager, or the tropical, light-bodied Hoppy Days IPA, with its hints of grapefruit and passionfruit – but the everchanging tap brews are where the fun is to be found. Choose the Something Dark tap for a new, fresh recipe every time, or the Something With Staff tap to find out which part of the beer world is currently inspiring the Endeavour staff. There's so much to explore, and every weekday from 4.30pm – 6.30pm, you can sip on a schmiddy for only a fiver during Tappy Hour. If you're not a fan of beer, you don't have to feel left out – Tappy Hour also covers $5 cider and wine.
Prices are correct as of October 2019 – check out the venues' websites for current pricing before you visit.