24 Nov 2021
The Rocks (ridiculously over the top) Christmas decorations
Visit The Rocks to see our ridiculously over the top Christmas decorations, from five-metre-high Christmas trees to giant snowglobes.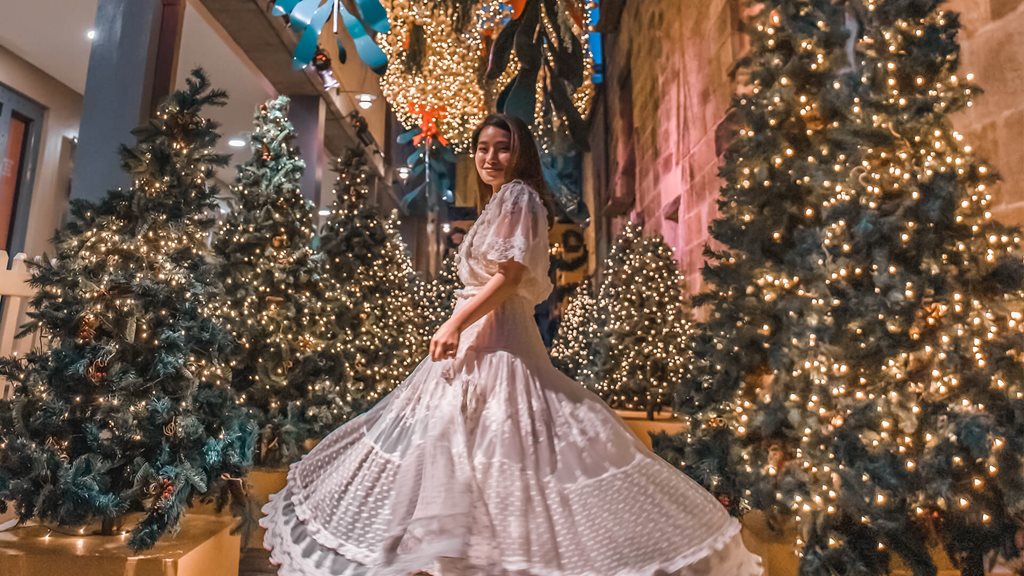 This year, more than ever, we need celebrations and Christmas cheer. That's why we've covered the entire Rocks precinct in fairy lights, light-up snow globes, giant Christmas trees and twinkling baubles.
So if you need a little merriment and a guaranteed good time, drop in to The Rocks and check out our incredibly over the top Christmas decorations, holiday events and Christmas markets. The decorations will be up until 26th December.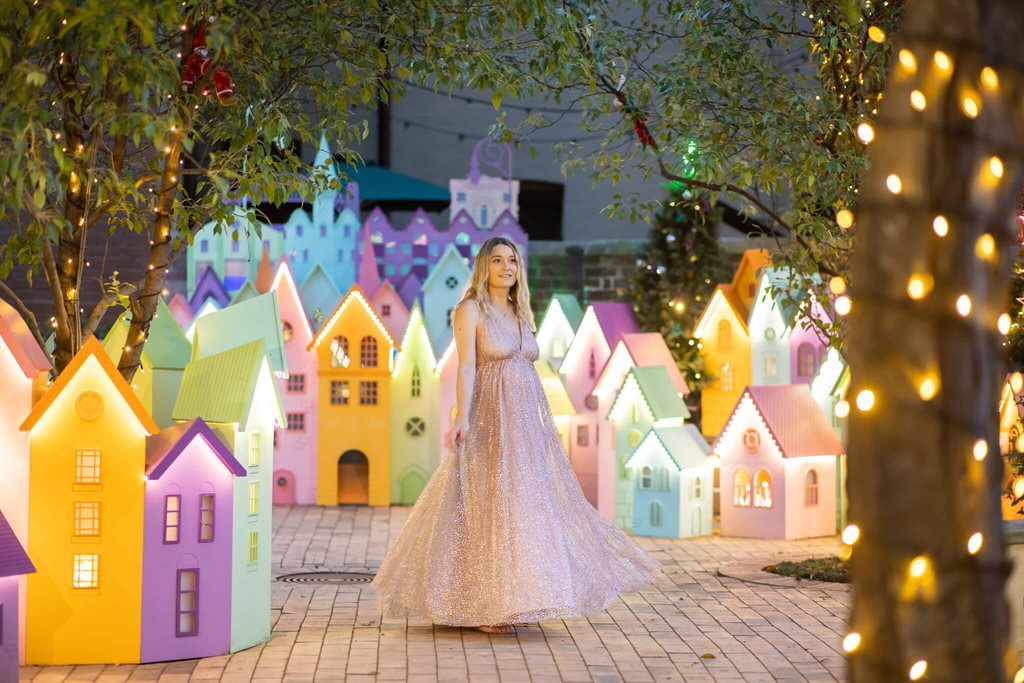 Wells Courtyard
Visit Wells Court to see the entire Rocks precinct remade as a mini Christmas village. This magical laneway will feature glittering replicas of classic Rocks architecture including the old police station (now Sergeant Lok), the Harbour Bridge, the ANSCO Building and The Rocks centre. 
Amongst the scene, you'll find mischievous elves hiding behind buildings and popping out to surprise you. Fairy lights will hang above and around trees, with music providing Christmas cheer.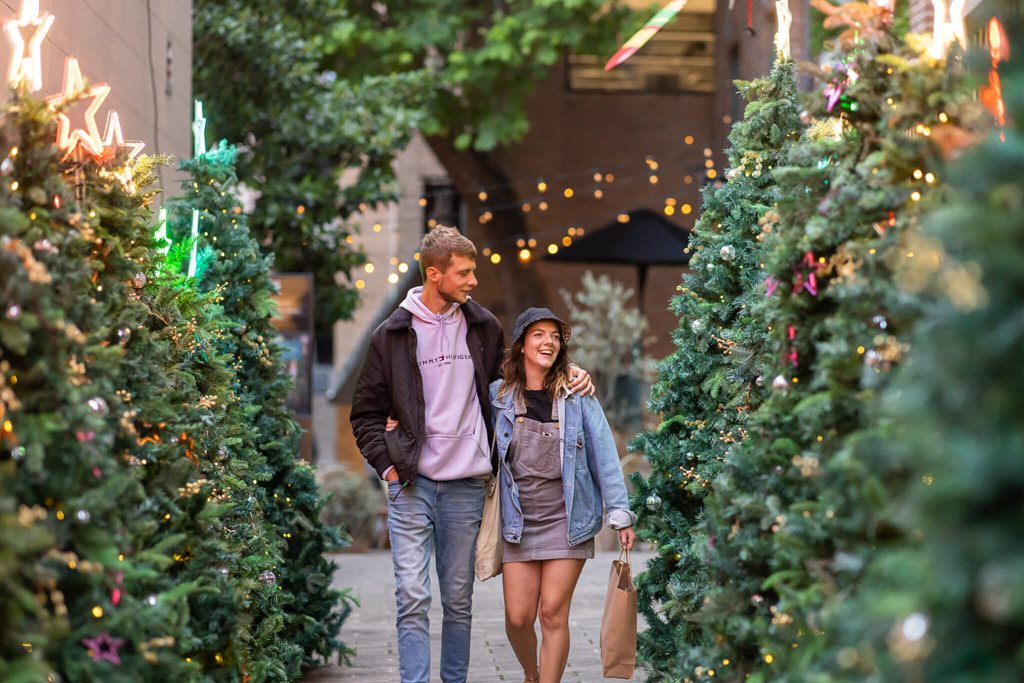 Nurses Walk
The elves are invading! See how many of these cheeky Christmas helpers you can find hiding around The Rocks.

Dozens of mischievous, magical elves are taking over The Rocks! They've heard it's a place known for characters and vagabonds and are bringing their own brand of cheeky mischief to Sydney's most historic precinct.  
Keep your eyes peeled next time you're here and you may spot them hiding on sandstone walls, jaunting down alleyways or hiding on heritage buildings. See how many cheeky elves you can find and grab a photo with your favourites!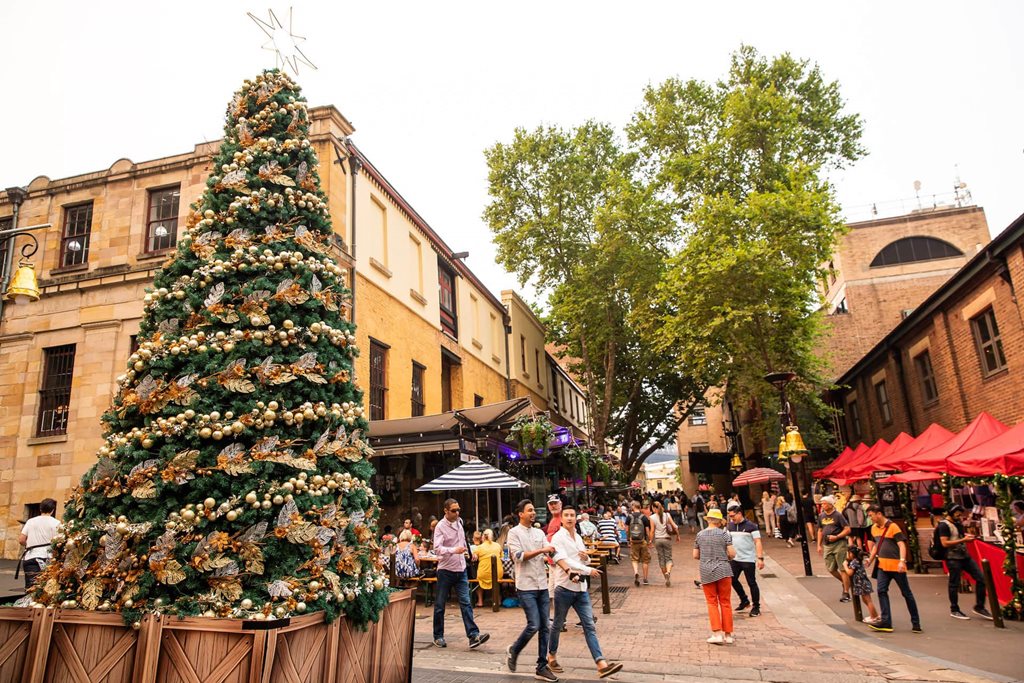 The Rocks' Christmas Tree
The Rocks' towering five-metre-tall Christmas tree is back, complete with extravagant decorations and lighting. You'll find the tree in the heart of The Rocks at the top of Jack Mundey Place and covered in gorgeous golds, silvers and champagnes as well as warm white fairy lights. 
Throughout the precinct you'll see more fairy lights along with mini Christmas trees and much more.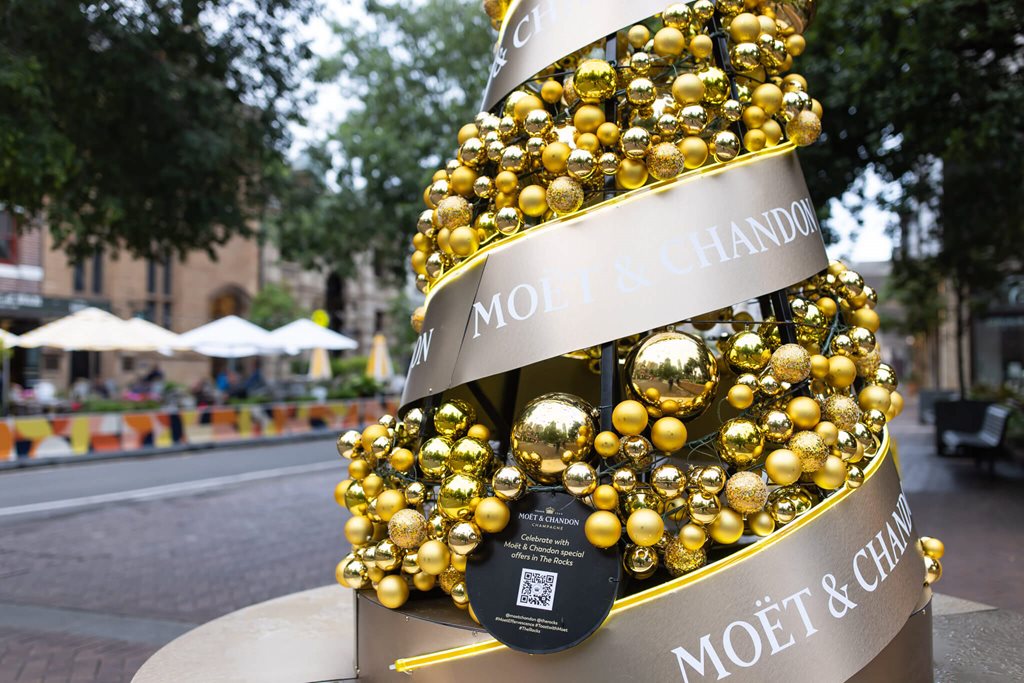 Moët & Chandon Effervescence Christmas Tree
Visit The Rocks to experience Moët & Chandon's Effervescence Christmas tree and sample exclusive champagne offers at participating parts.
 
One of the world's foremost champagne houses, Moet & Chandon, is sharing the effervescent magic of champagne with Sydney this summer as The Rocks official champagne partner for 2021. 
 
They have chosen the bubbles of their fine champagnes as a symbol of joy and togetherness to bring you 'Effervescence'.
 
Come to Sydney's ultimate Christmas destination to witness Moët & Chandon Christmas magic and a glittering Effervescence Christmas tree. Stay a while and discover exciting limited edition Moët & Chandon offers at partner bars and restaurants around The Rocks.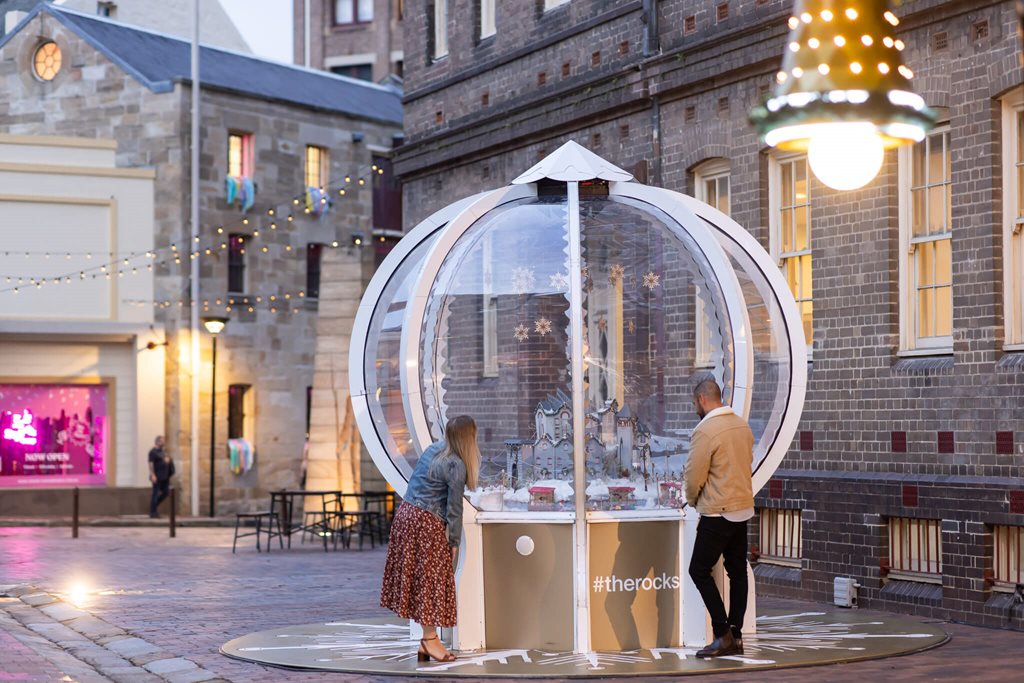 Playfair St Snow globe
Stroll down Playfair Street in The Rocks and you'll discover a little bit of Christmas magic. By that, we mean a gigantic snow globe complete with a supersized Christmas scene, a classic holiday soundtrack and festive lighting. 
This is a classic Instagrammable moment just waiting for you and your friends and family.