30 Mar 2020
Five fascinating and bizarre stories behind The Rocks' historic buildings
These are the fascinating (and sometimes bizarre) historical stories of some of The Rocks' heritage-listed buildings.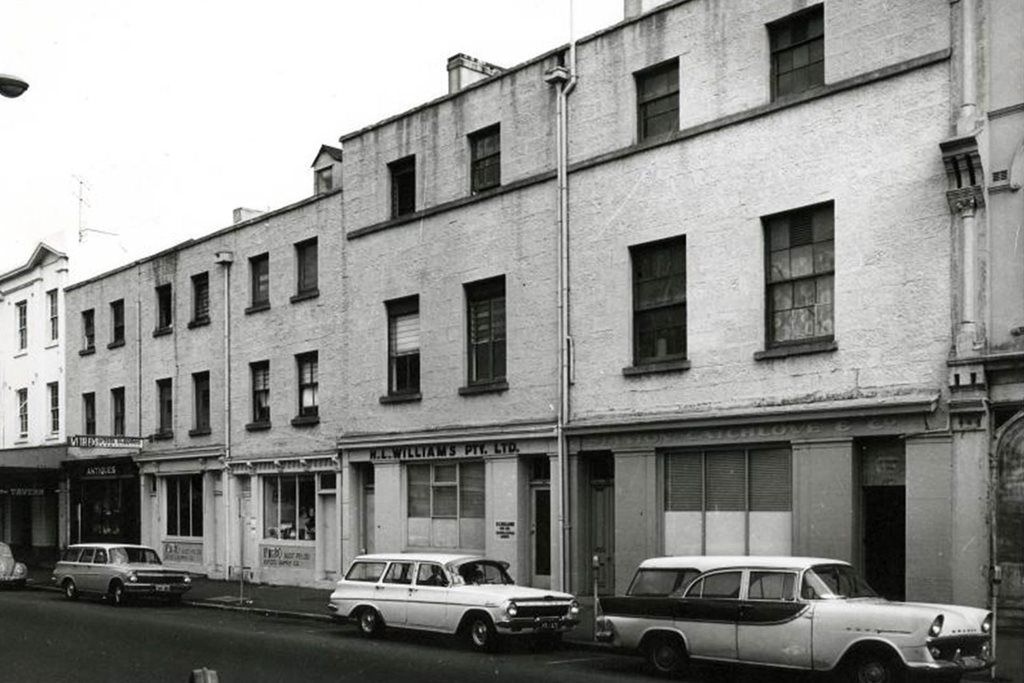 From pubs to police stations and cold-cut butchers to cult beauty brands, all the way to unsolved deaths and US diplomacy, these five historic buildings have some truly fascinating backstories lurking behind their heritage facades.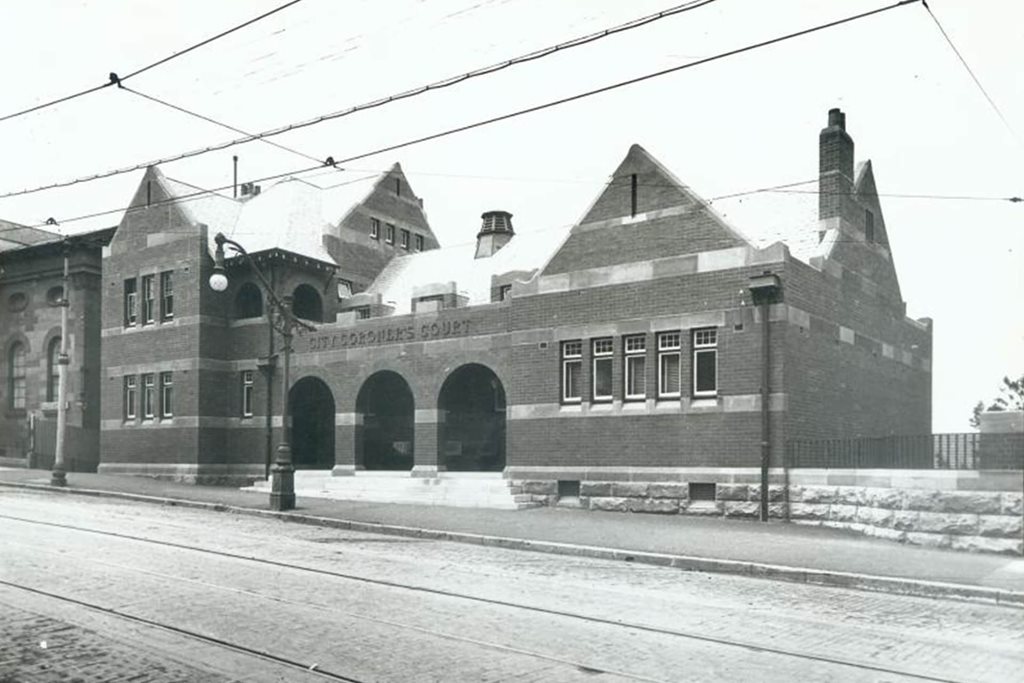 THE DEAD CENTRE OF SYDNEY | 102-104 GEORGE STREET
This very pretty building once had a very macabre name: the 'Dead House'.  
For almost 120 years, 102-104 George Street was the site of investigations into all cases of unexplained or sudden death in NSW. This included inquests into some of NSW's most notorious unnatural deaths, like the 1935 'shark arm murder'* of police informant Jim Smith, and the bizarre 1963 deaths of CSIRO physicist Dr Gilbert Bogle and his lover Margaret Chandler**, two members of the Sydney Push whose causes of death remain a mystery to this day. 
The site contains the earliest surviving purpose-built Coroner's Court in NSW and possibly also the archaeological remains of the state's two earliest purpose-built morgues. It was replaced by a City Morgue in 1906, which was demolished in 1972, paving the way for it to become something far less spooky: the city's first visitors' centre.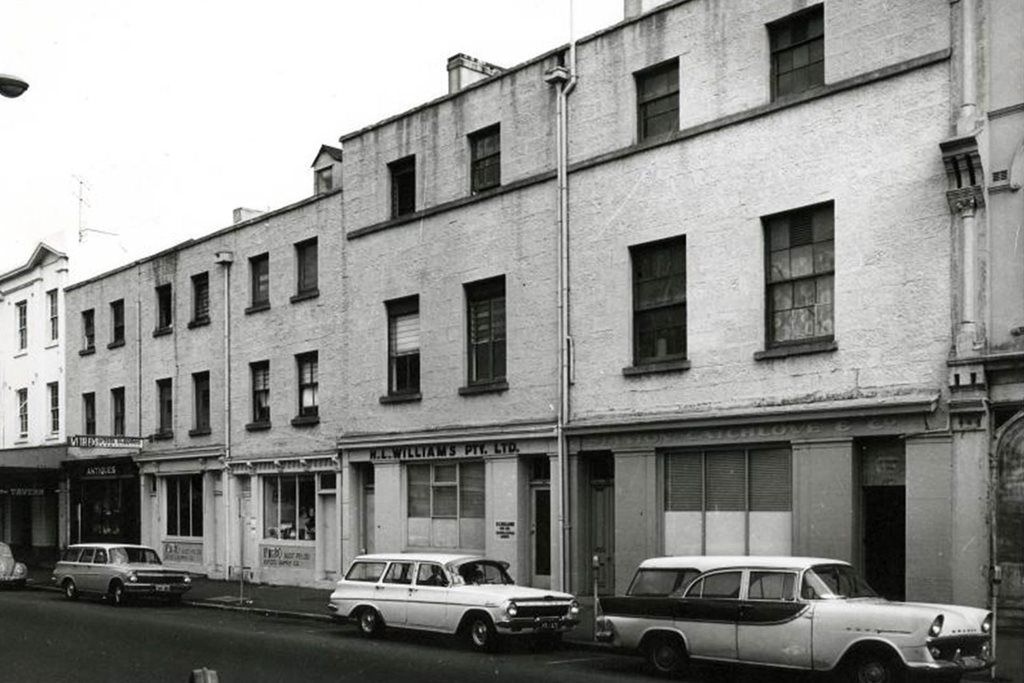 OPIUM AND WHISKEY | 77-79 GEORGE STREET 
From the Dead House to The Doss House. With 170 years of history in its pocket, the whiskey bar of today has been many things in the past: a bootmaker's, a pub, an opium den, a doctor's surgery and a place where sex workers, drunks and ne'er do wells could get a bed at night for a shilling (i.e., a place to 'doss down'). 
Today, each of heritage sandstone building's five cosy bar spaces tell a different story of its past, from the dockside merchants who came to the pub to get drunk between shifts to the opium addicts who visited to 'chase the dragon'.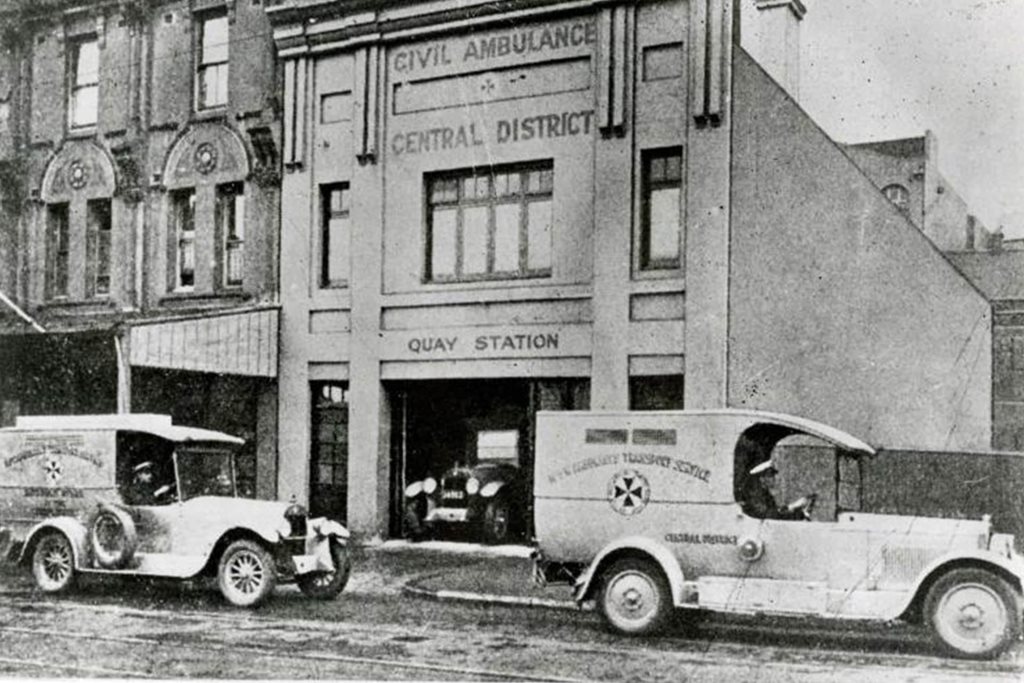 AMBO THEN ART | 73 GEORGE STREET
For more than 60 years, 73 George Street had ambulances rushing through its front door, which certainly explains its wide entrance, as it was the site of the Circular Quay Depot of the Central District Ambulance Service, up until 1990. Alterations on the building began in 1991, with a narrow public walkway created to access the rear laneway. It was then that the building became occupied by the famous artist Ken Duncan, and operated as the Ken Duncan Gallery. 
From flashing lights to dazzling photos, 73 George Street has had a pretty special history. But that isn't 73 George Street's entire story. Built in 1842, it was originally a 10-room pub called the King's Head Inn, and was described as having 'every convenience'. We can only imagine how far the word 'convenience' was stretched.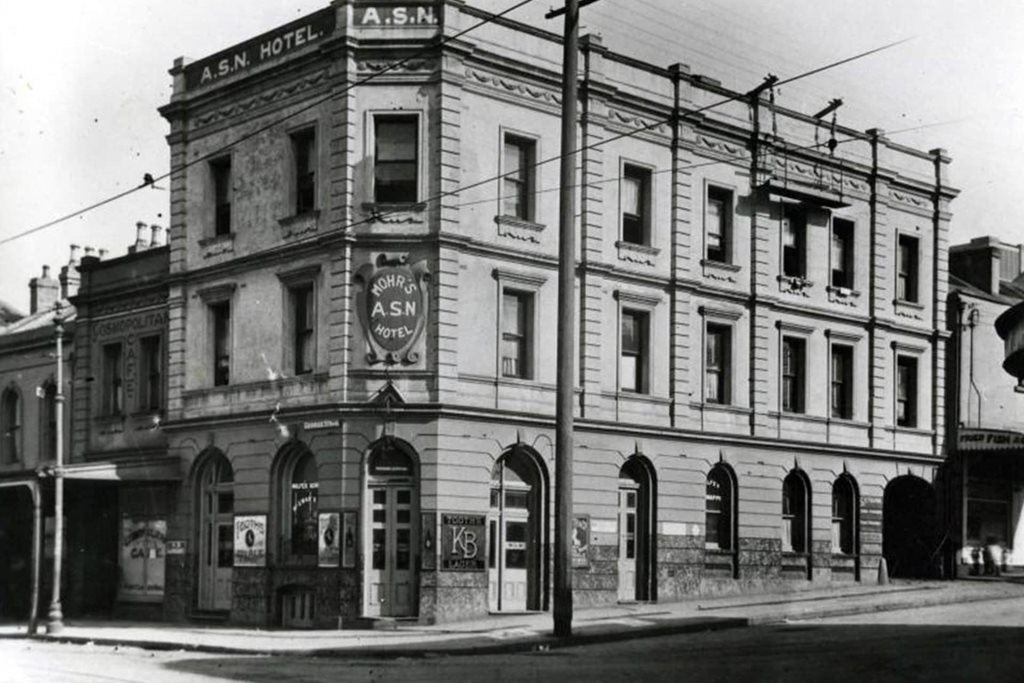 COP SHOP TO CHOC SHOP | 91 GEORGE STREET
Today it's a chocolate-lover's paradise, the Guylian Belgian Chocolate Café. From 1983 until 1999, it was a police station, but before then, this building didn't have the most upstanding reputation. 
It was a pub, renowned for being an 'early opener' – a place where a man coming off shift at the wharves or local warehouses could get a 6:30am after-work drink. In its time it operated under many names – The New York Hotel, Hotel D'Talie (which had restaurant service and free concerts every night), the Liverpool Arms and the American Hotel. 
From 1891 it was the ASN Hotel, and between 1903 and 1913 was run by Harvey taft, a cousin of the American President William Taft. It has been said that Taft, a retired solicitor, also operated the USA Consulate from the pub. Diplomacy and drinks – a winning combination.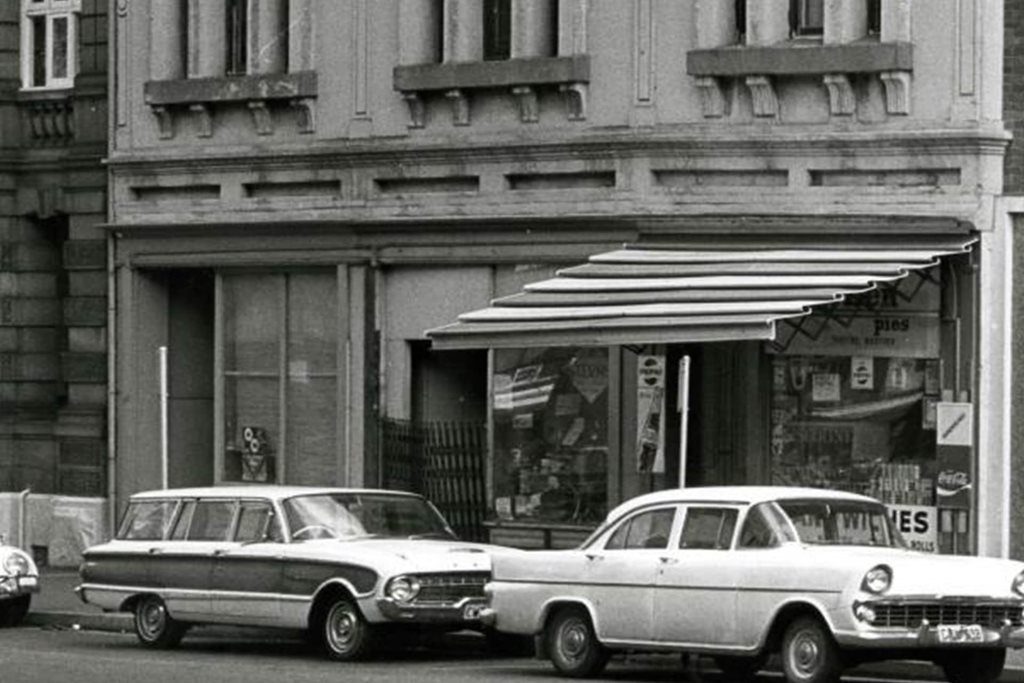 KILTS, CUTS AND COLOUR | 123-125 GEORGE STREET 
It's now the site of Hat World, the ultimate shopping destination for hats and headware, but for almost 130 years 123-125 George Street has sold everything from boots to smoked meats and smallgoods, and even tailored kilts in the 1970s and 1980s. 
Despite being constructed by well-known butcher and former Sydney Mayor Thomas Playfair (yep, Playfair St is named after him), the most famous tenant in the building's history has to be the artist Ken Done, who displayed his bright, iconic artworks in no. 123 from the 1980s until moving to the current Ken Done Gallery site further up George St. 
Stay up to date
Get the best of The Rocks straight to your inbox.