14 Oct 2021
Discover The Rocks' most delectable desserts
Satisfy your sweet tooth this International Dessert Day with a tasty tour of The Rocks' best kept dessert secrets. From dragon eggs to world class French pastries and heavenly crepes.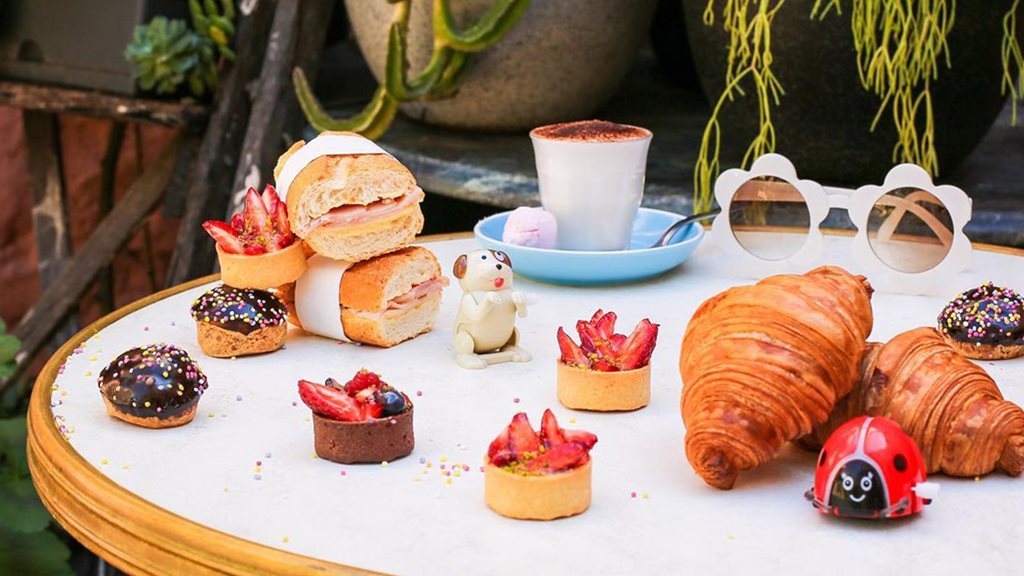 The Rocks may be known for its cobblestoned streets, boutique galleries and weekend markets, but did you know it's also a mecca for dessert lovers?
We've compiled a list of some mouth-watering places you need to add to your list of things to do in Sydney this weekend.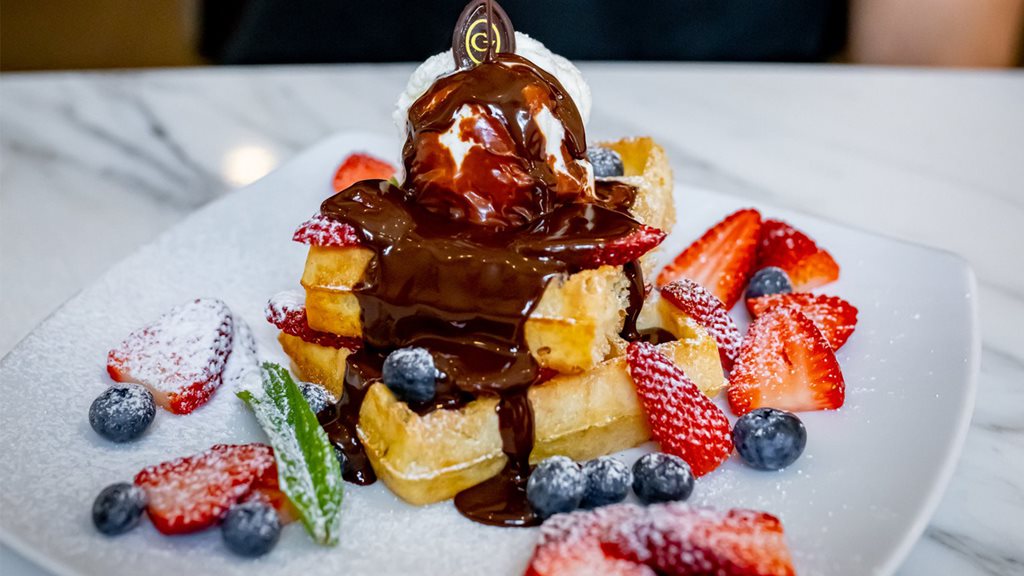 Chocolate sensation - Guylian Belgian Chocolate Cafe
The Guylian Belgian Chocolate Cafe is the perfect place to indulge. Take a moment to yourself or spend quality time with a friend or partner over a delicious cup of Belgian hot chocolate. 
If you're feeling peckish, you can treat yourself to a freshly-baked Belgian pastry with chocolate dip or traditional Belgian waffles. There's also a range of decadent desserts, including slices, tarts and cakes including vegan options.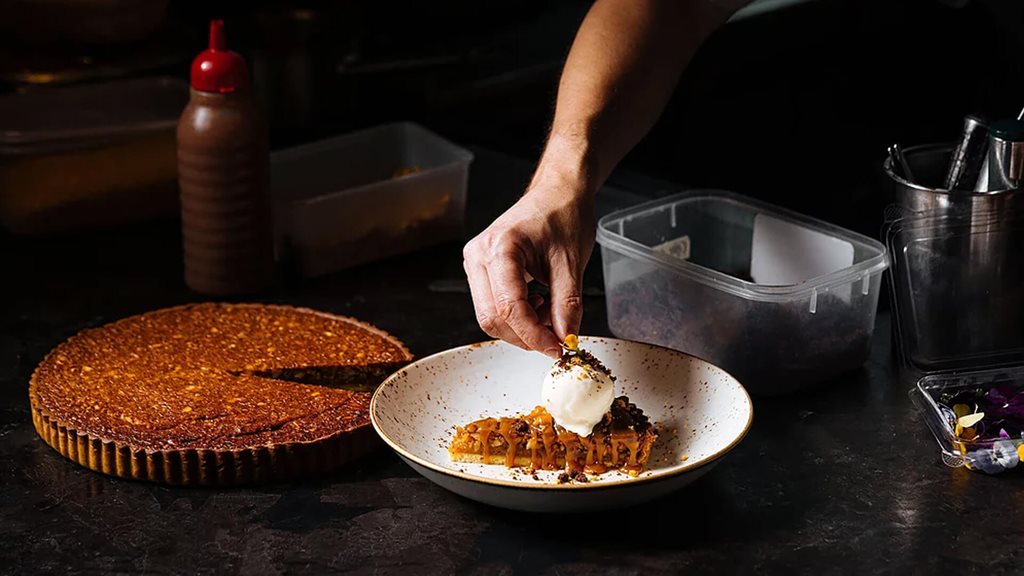 Classic Aussie treats - Pony Dining
Pony Dining, a wood-fire grill restaurant on the corner of Argyle Street and Kendall Lane, showcases the best of contemporary Australian cuisine, including these quintessential Aussie desserts: 
burnt chocolate orange truffles; 
cheese selection with quince paste and biccies;
flourless chocolate cake; 
pavlova with mango and black sesame cream.
Next time you're in The Rocks, make sure your belly's empty, because you'll need plenty of room for all the sweet treats you'll find.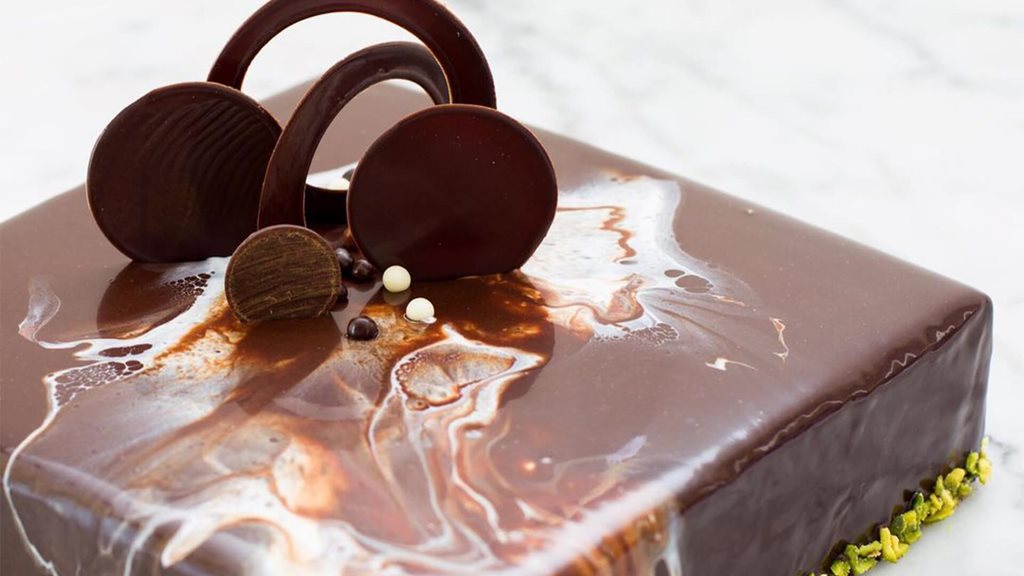 French flavours - La Renaissance Cafe
La Ren adds some Parisian flavour to The Rocks, serving up artisanal pastries and delectable cakes for sweet-toothed fiends, including: 
Coffee éclair: A twist on the traditional chocolate éclair, this one has choux paste, coffee custard and a delicious coffee fondant glaze.
Opéra: Finished with a chocolate glaze, this cake contains coffee-soaked joconde with layers of dark chocolate mousse and white chocolate and coffee whipped ganache. 
Mille feuilles: Translating to 'thousand sheets' in French, this classic dessert is filled with layers of French butter puff pastry and vanilla crème pâtissière.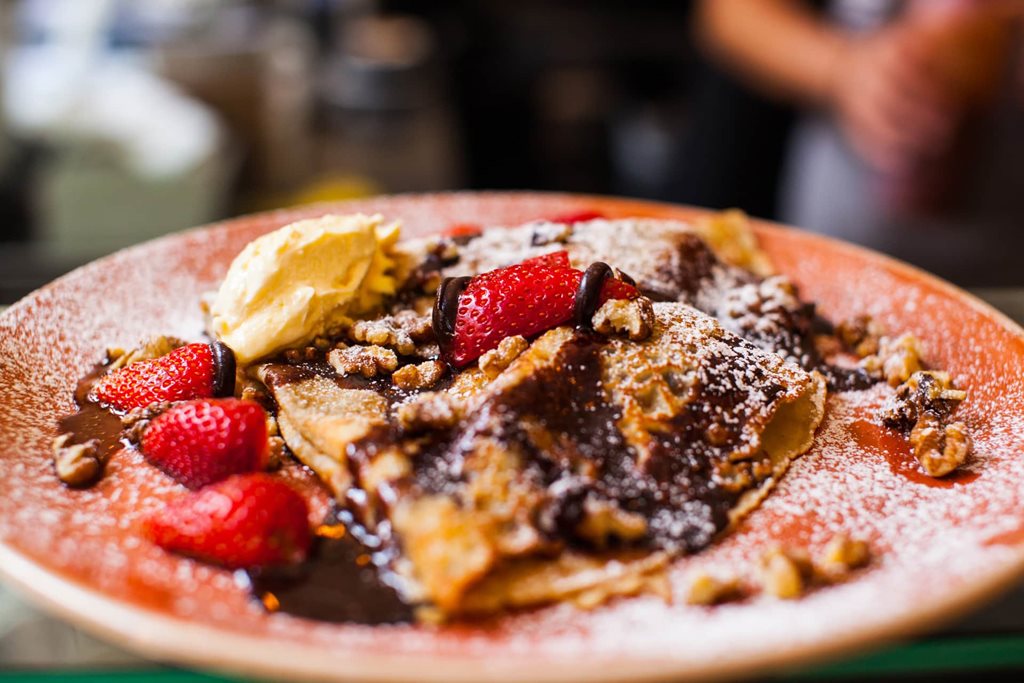 Heavenly crepes - Creperie Suzette
Can't get enough of France? Creperie Suzette delivers French-style crepes in the heart of The Rocks. Our picks are the popular Nutella crepe (you can't go wrong!), the Pomme Cannelle with poached apple and cinnamon and the classic Sucre Citron (sugar and lemon). 
Perfectly teamed with a freshly-brewed cup of coffee. Bon appetit!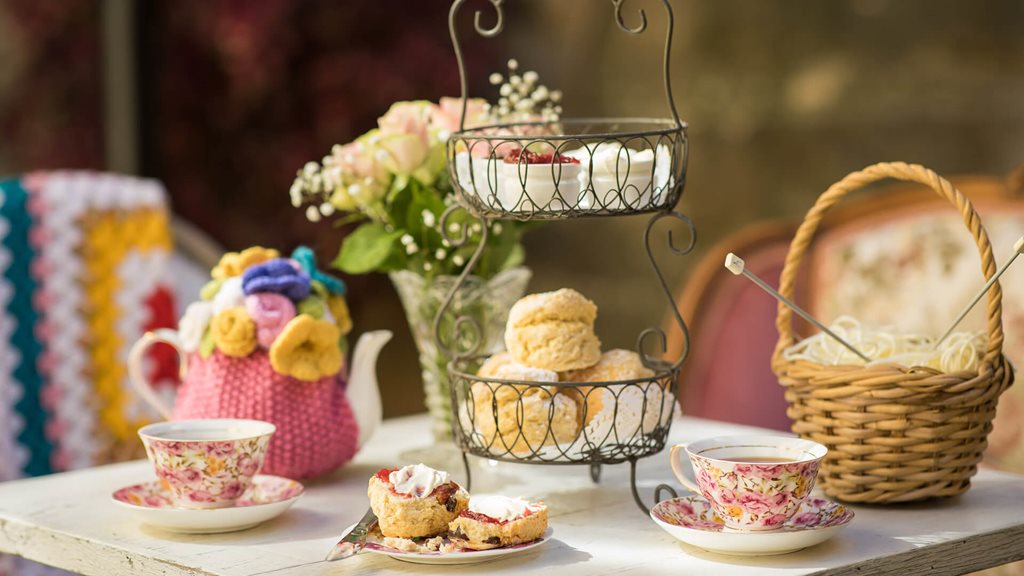 Heritage high tea - The Tea Cosy
Tea Cosy offers some of the best tea and scones in Sydney that make the ideal afternoon treat. Sip away on a pot of loose leaf tea while enjoying freshly-baked Devonshire scones with dollops of cream and gourmet Australian-made jam. There's a Devonshire tea option for the kids too if you've got young ones in tow, which includes a plain scone served with strawberry jam and double thick cream and a babycino. 
Pick up a Tea Cosy 'bake at home' scone pack or picnic pack if you want to take those high tea flavours home with you.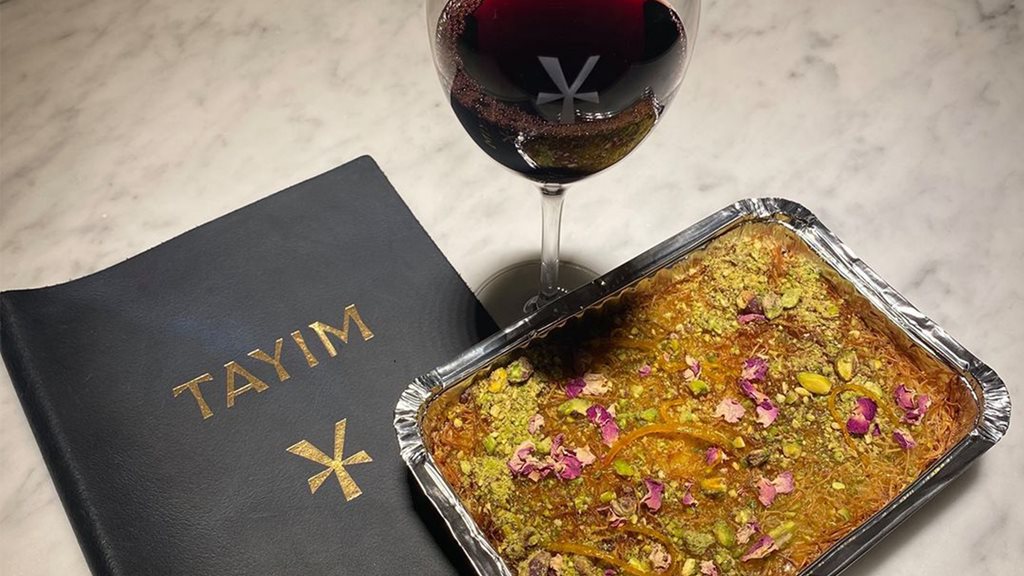 Middle Eastern delights - Tayim
Tayim is situated inside the historic Harbour Rocks Hotel, blending Sydney's heritage with the culture and flavours of the Middle East. The menu is all about sharing, but when it comes to the dessert you'll want one all to yourself! Sample their knafeh, this traditional Middle Eastern dessert made from filo pastry, sweet cheese and a fragrant syrup is an absolute must-try.
 
Mother of desserts - Saké Restaurant and Bar
Even more delightful than the heritage location and colourful sake barrels that adorn the walls of Saké Restaurant and Bar is its dessert menu. Even once you've had your fill of tempura, sushi and sashimi, try the miso caramel chocolate fondant or 'kit kat' (white chocolate mousse with mixed berry jelly, hazelnut praline crunch and yuzu ice cream). 
The highlight, however, is the Dragon Egg, a dessert that truly looks like it's come straight off the Game of Thrones set and takes 3 days to make. The contents change with the seasons, but one thing's for sure: once you crack open its chocolatey shell, you won't be disappointed.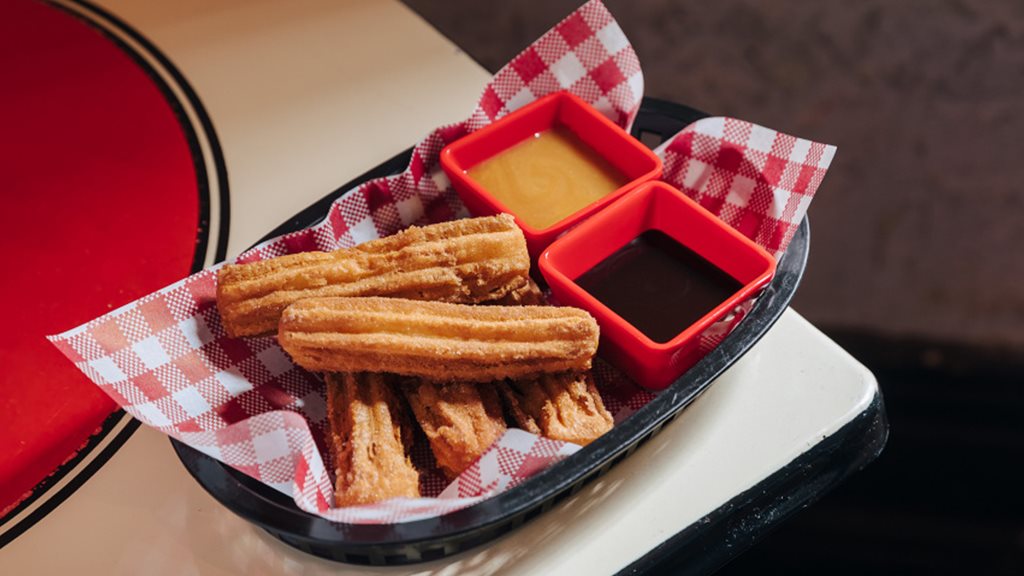 Mouth-watering Mexican - El Camino Cantina
The dessert component of El Camino Cantina's three-course 'Tex-Mex Fiesta' food and beverage package are fresh, hot churros served with rich chocolate and a caramel sauce. Get your mates together to enjoy a feast of flavours that also includes two hours of signature margaritas, beer and wine. 
Can a drink be a dessert? We think so! The restaurant has been known to add a decadent, chocolate-infused margarita to its drinks menu at Easter time.
Never miss out on editorial
Get updates on the latest editorial from The Rocks.