25 May 2021
The local's guide to what's on in Sydney 2021
Sydney is so much more than just a pretty face. Behind the gorgeous harbour views and the glittering skyline, there's a city that's brimming with energy and activity.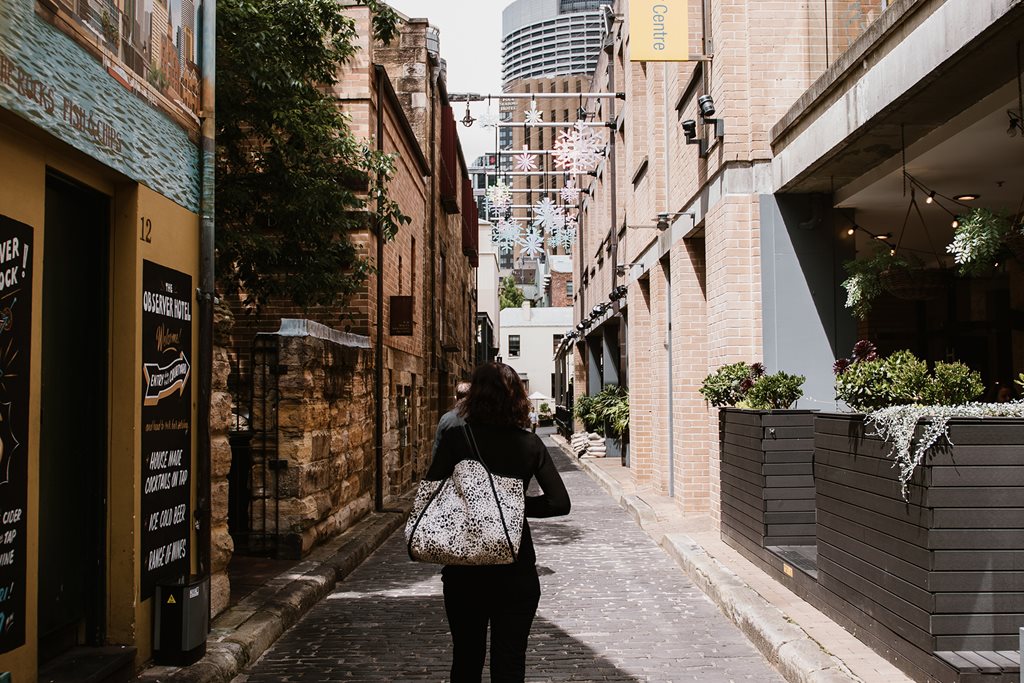 There's live music somewhere almost every night of the week, dozens of colourful festivals every year, heaps of family fun to be had and fascinating history to discover. The problem is there's so much happening, it can be hard to choose! To make it easier, check out our comprehensive local's guide to what's on in Sydney in 2021.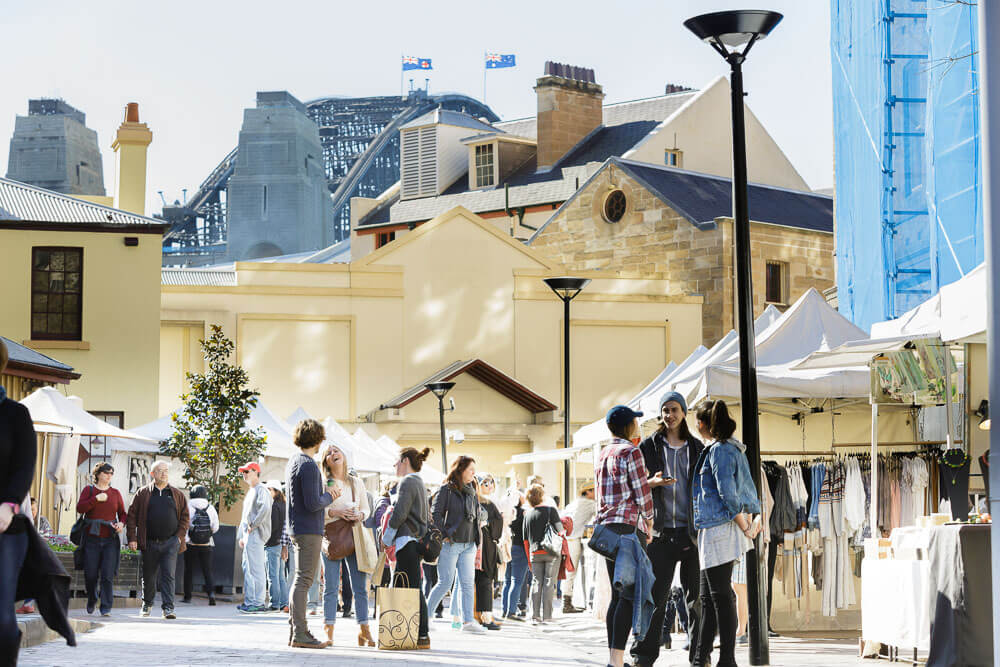 The Rocks Markets
If you want to shop like a local in Sydney, there's only one place to go - The Rocks Markets. This market is located in the heart of Sydney's most historic precinct and hosts a number of makers, chefs and artisans from the area on Fridays, Saturdays and Sunday. 
The Rocks Market also regularly hosts live music, free workshops, and exciting events. Find out what's on at Sydney's best local markets.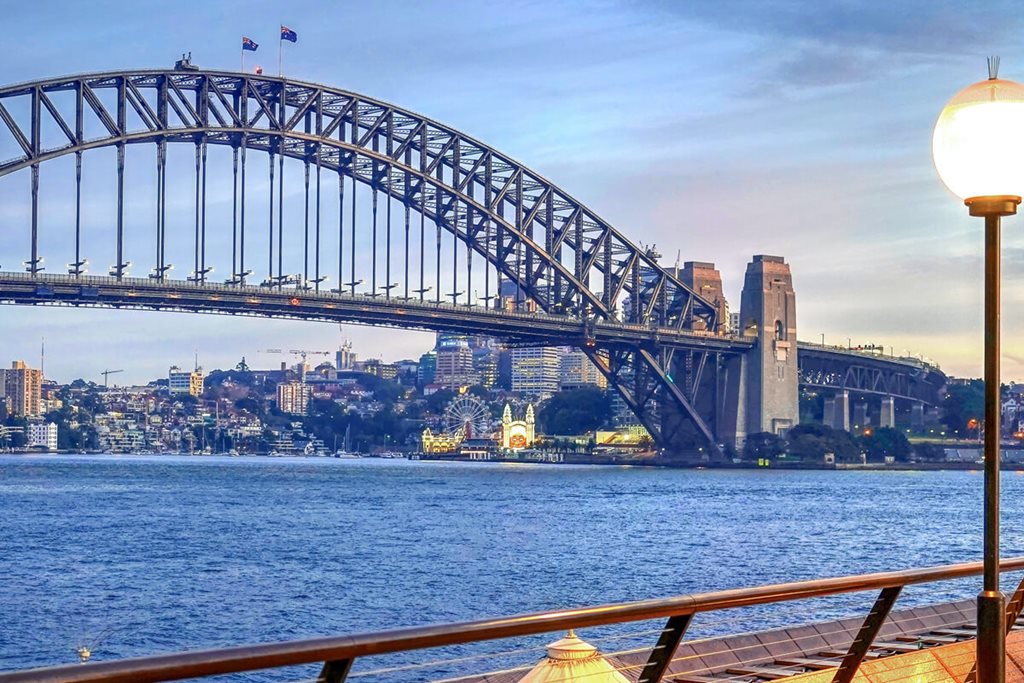 Walk the Sydney Harbour Bridge
The Sydney Harbour Bridge is arguably the city's most iconic landmark. You can see it from a whole new angle with a Sydney Harbour Bridge climb, which takes you to the top of the 132 metre high arches to appreciate the panoramic views. If you'd rather stay on solid ground, head to Dawes Point and have a picnic under the bridge.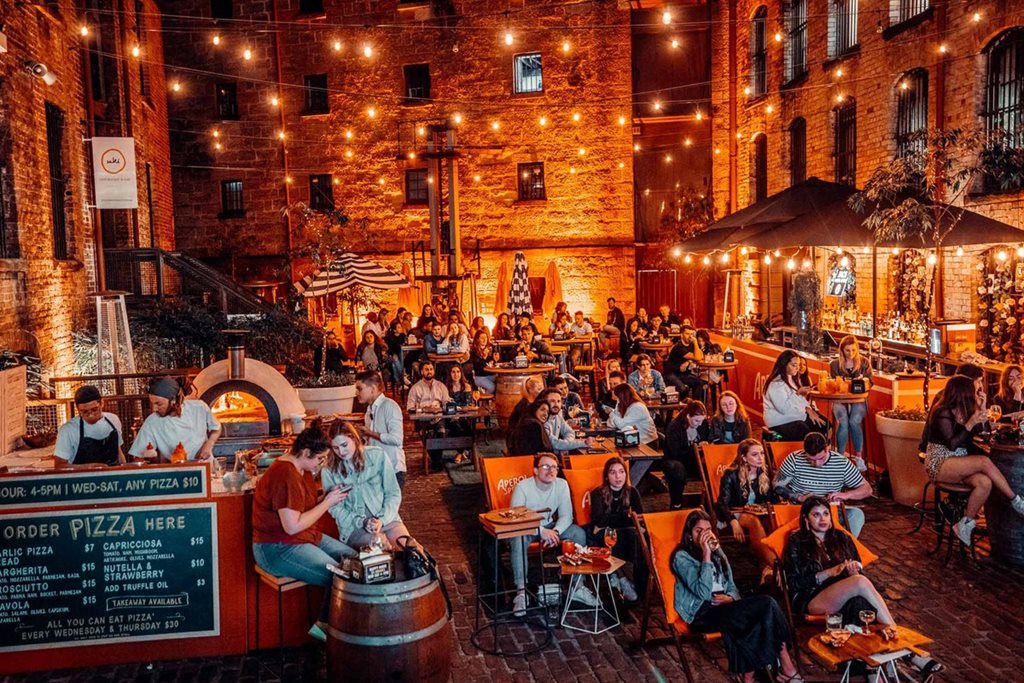 Free open air cinema
Search what's on in Sydney and chances are you'll find a number of open air cinemas all over the city. Our favourite is at The Argyle, where they serve up a mix of classics and new movies under the stars along with woodfired pizza and cocktails. Keep and eye out for their Spring and Summer schedule in the warmer months.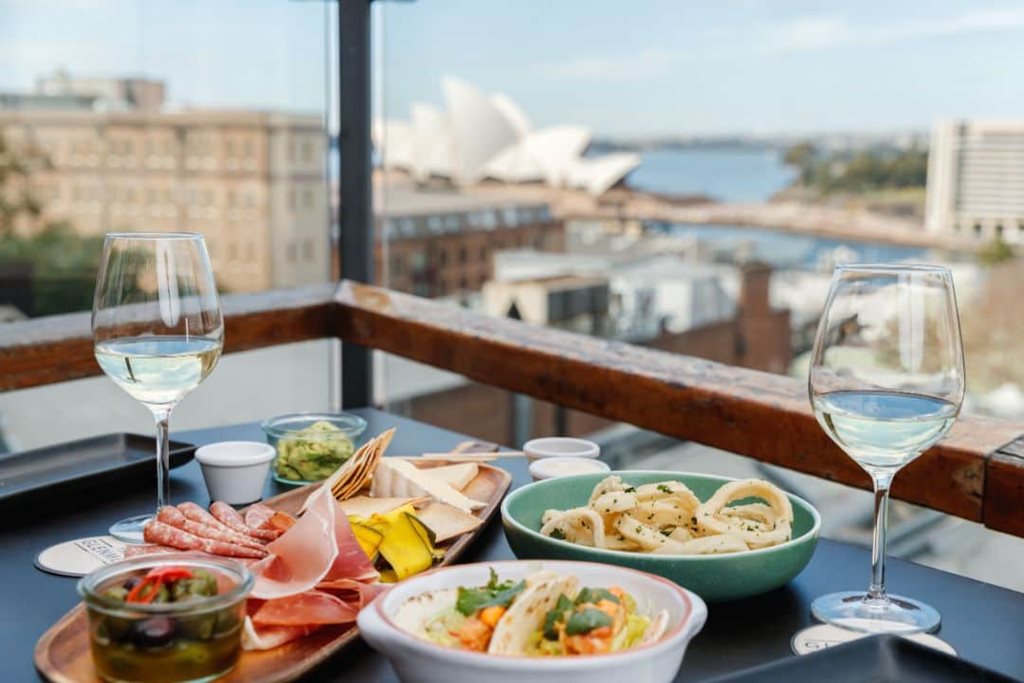 Bottomless brunches in Sydney
There are few better ways to spend a Sunday than enjoying a bottomless brunch in the heart of Sydney. There are countless options but we reckon the best is The Glenmore's, which features 180-degree harbour views, rose and a luxurious feast.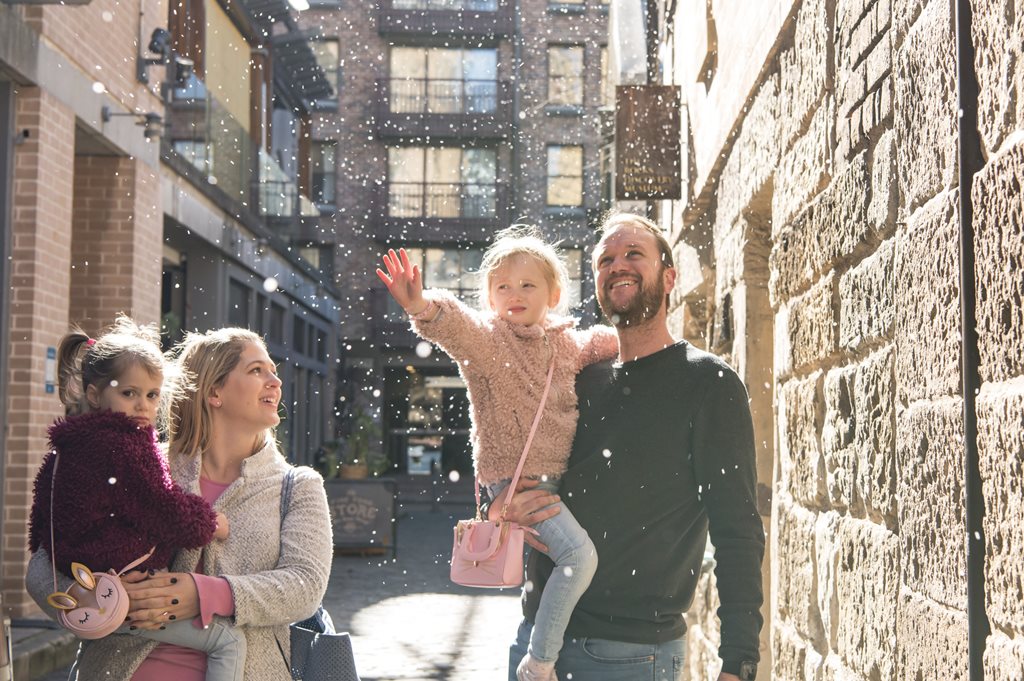 School holiday family fun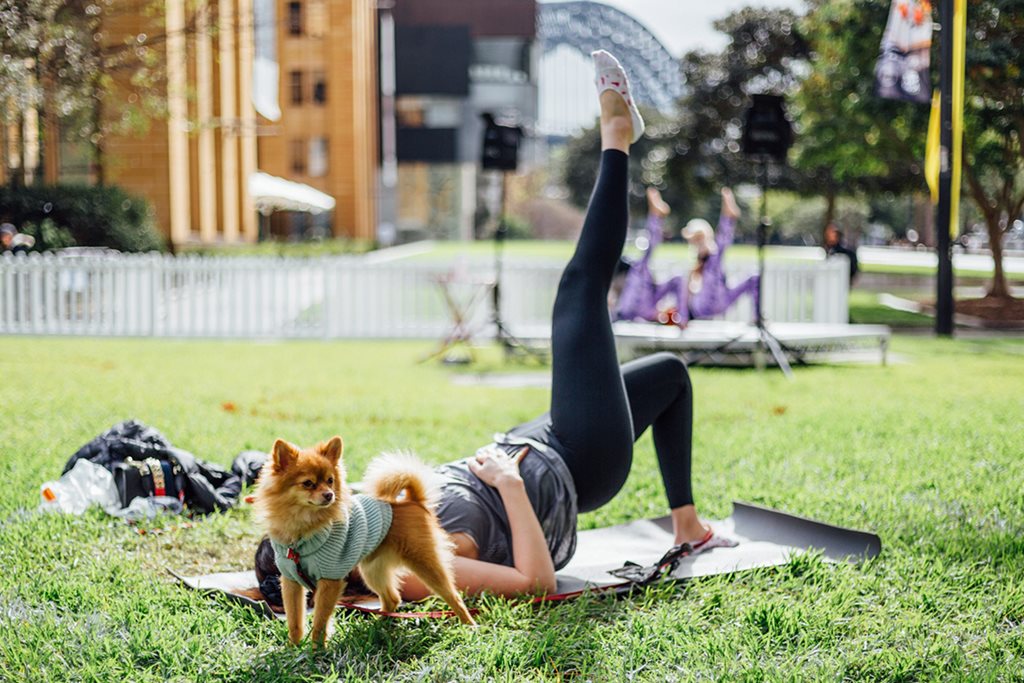 Free exercise
Need to work on that rig of yours for summer? There are countless opportunities for free exercise all over Sydney - especially here in The Rocks. We've got doggy yoga, gin and toning, free pilates and so much more.
Keep an eye out in our event calendar to check for free exercises classes and find out what's on in Sydney this weekend.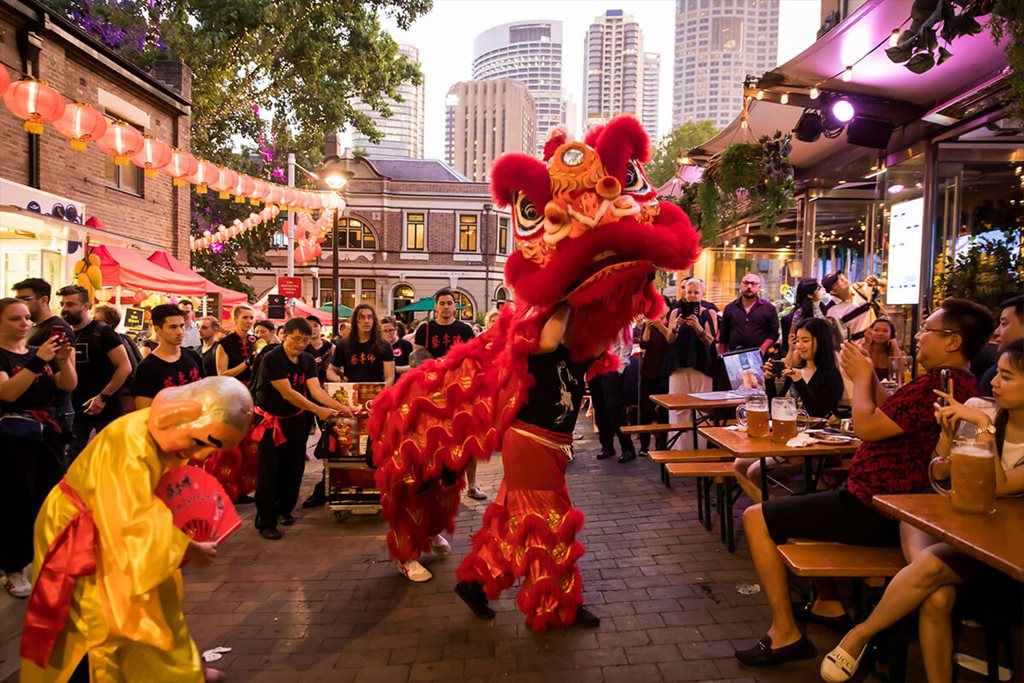 Lunar New Year
The Rocks celebrates Lunar New Year in style every year, with a street festival that includes roaming lion dancers, sizzling Asian street food and bustling markets.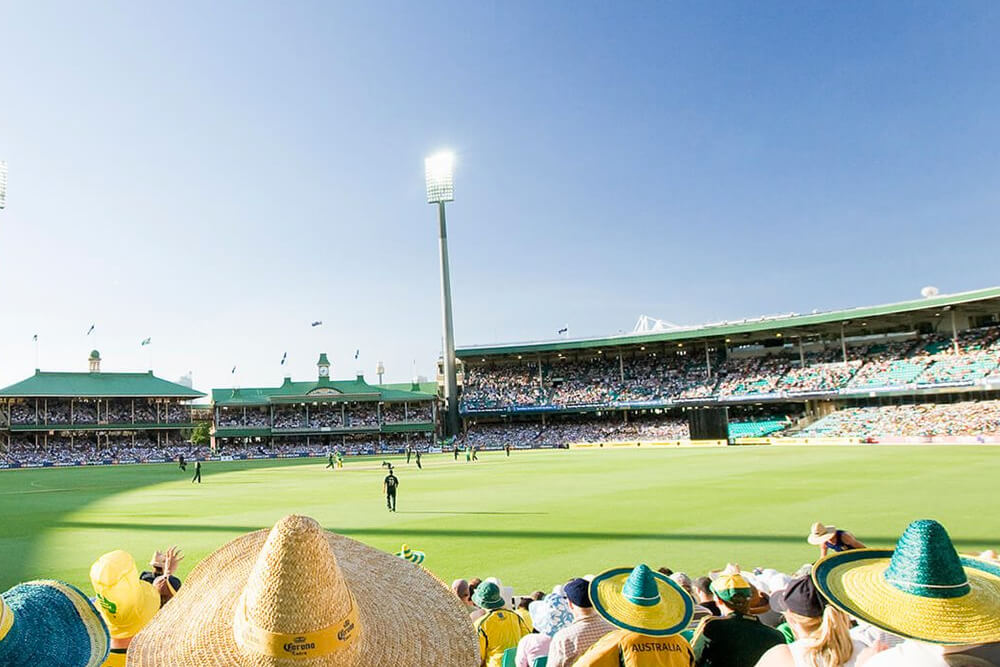 Major sporting events at the Sydney Cricket Ground
Sydney Cricket Ground or SCG is centuries old but it still remains one of Australia's favourite sporting arenas and hosts crowds of almost 50,000. This is the home of the Sydney Roosters and often hosts international cricket and AFL games.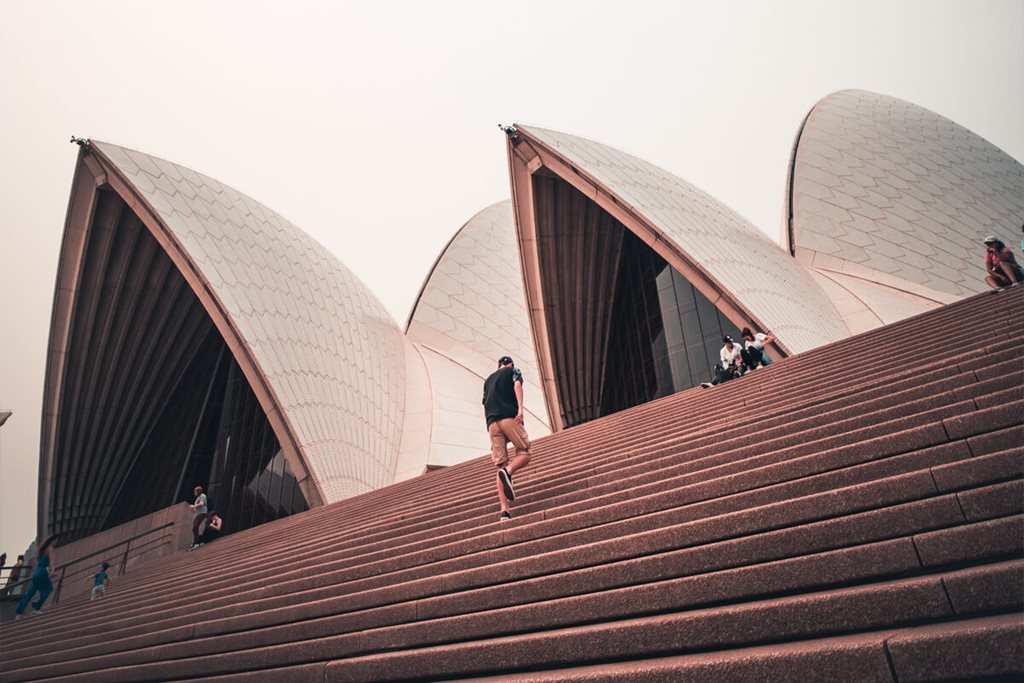 Shows at the Sydney Opera House
The Opera House is without doubt Australia's most famous and iconic building. The building itself is such an attraction that it's easy to forget that the house hosts countless world class theatre, music and comedy shows. Seeing a show here is a must-do while you're in Sydney!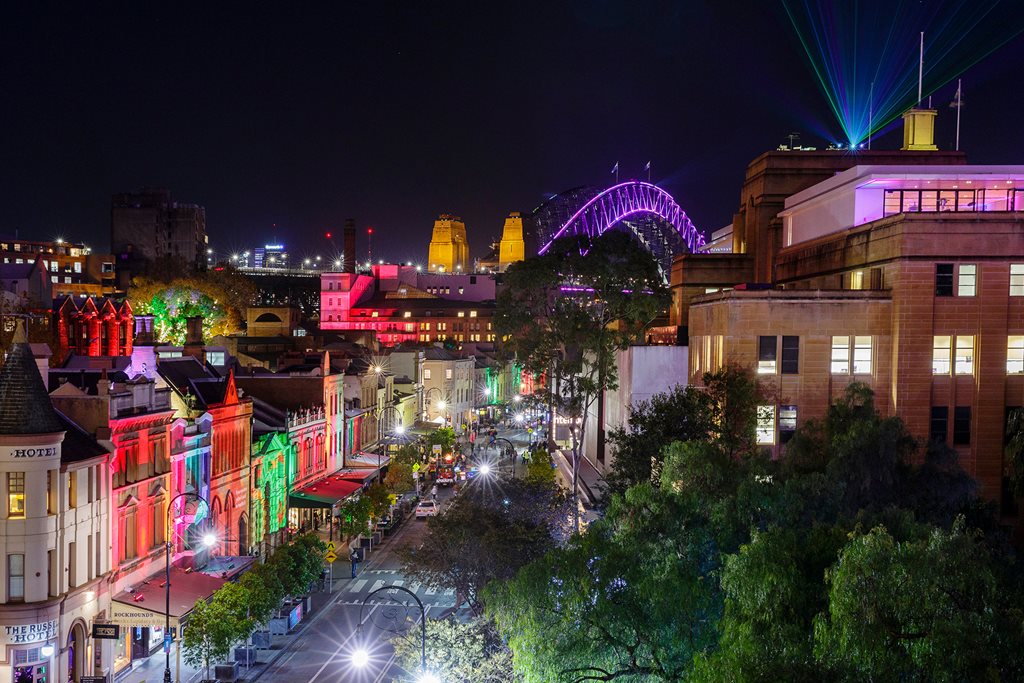 Vivid Sydney
Every winter, the Harbour City is illuminated and energised thanks to Vivid Sydney - a festival of light, music & ideas. That includes gigantic outdoor light installations, performances by international and local musicians and an ideas exchange forum featuring well known names such as James Cameron.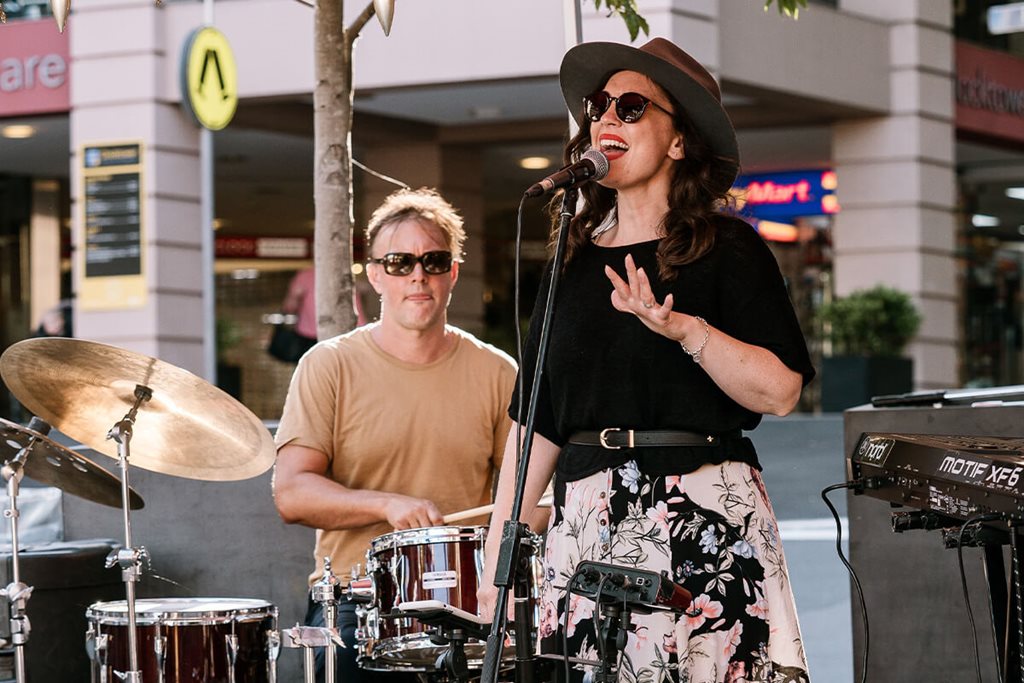 Live music at The Rocks
Sydney's music scene is thriving, full of colourful, entertaining characters and countless genres. From punk and rap, to classical and pop - there's something for everyone here. Keen to see some live music? Find out what's on in Sydney today.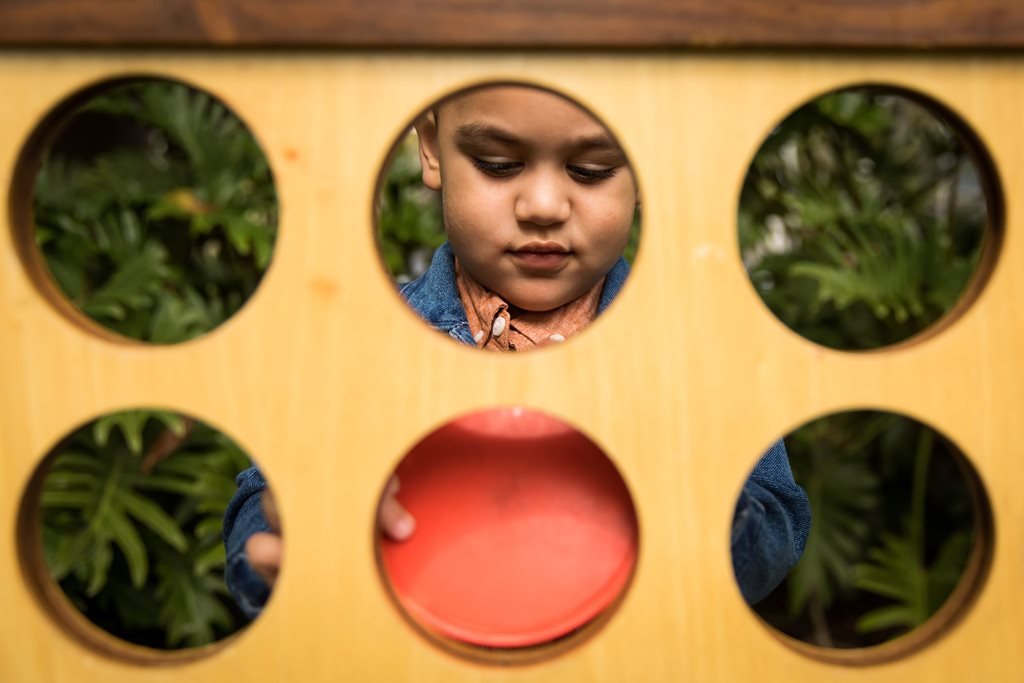 School holiday workshops
Four times a year, parents all over Sydney are suddenly tasked with entertaining their entire families for weeks on end. To say it's a big job would be putting it lightly!
To make life easier for parents, The Rocks hosts countless school holiday workshops every year. From fan-making classes to maritime history lessons - find out what's on in Sydney next school holidays.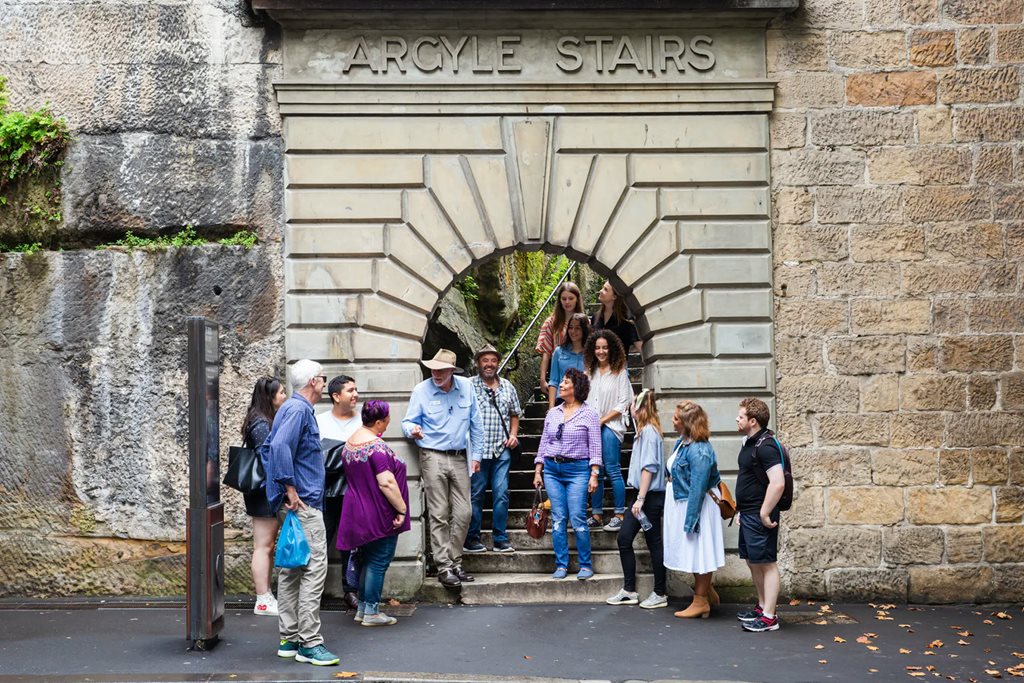 Guided tours with locals
Want to see the best bits of Sydney from a local's perspective? A walking tour in The Rocks is a good option, and lucky for you there are plenty to choose from.
There's The Rocks Walking Tours, Sydney's oldest walking tour, which explores the history and intriguing stories behind Sydney's oldest suburb. There are also free guided tours around The Rocks Discovery Museum for history buffs, and Bonza Bike Tours for those wanting to get active while they see the city.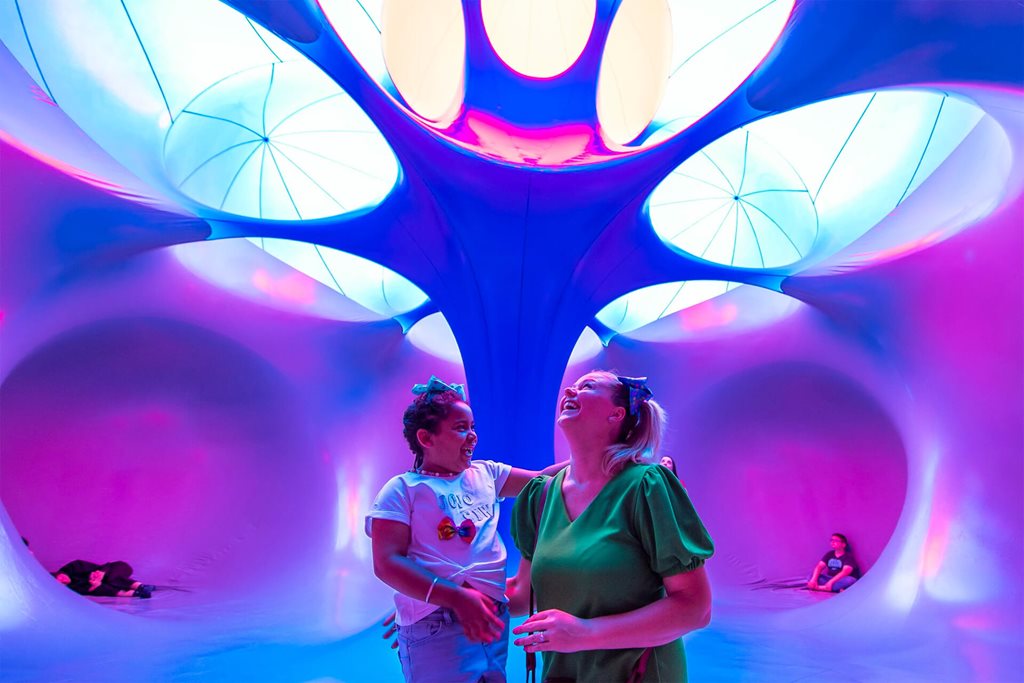 The Sydney Festival
January is a brilliant month to visit or live in Sydney. That's because during the first month of every year, the city erupts in colour, sound and creativity during the annual Sydney Festival.
This is one of the biggest celebrations in Australia, hosting around 650,000 people each year. It features a diverse range of theatre, dance, music, art and ideas.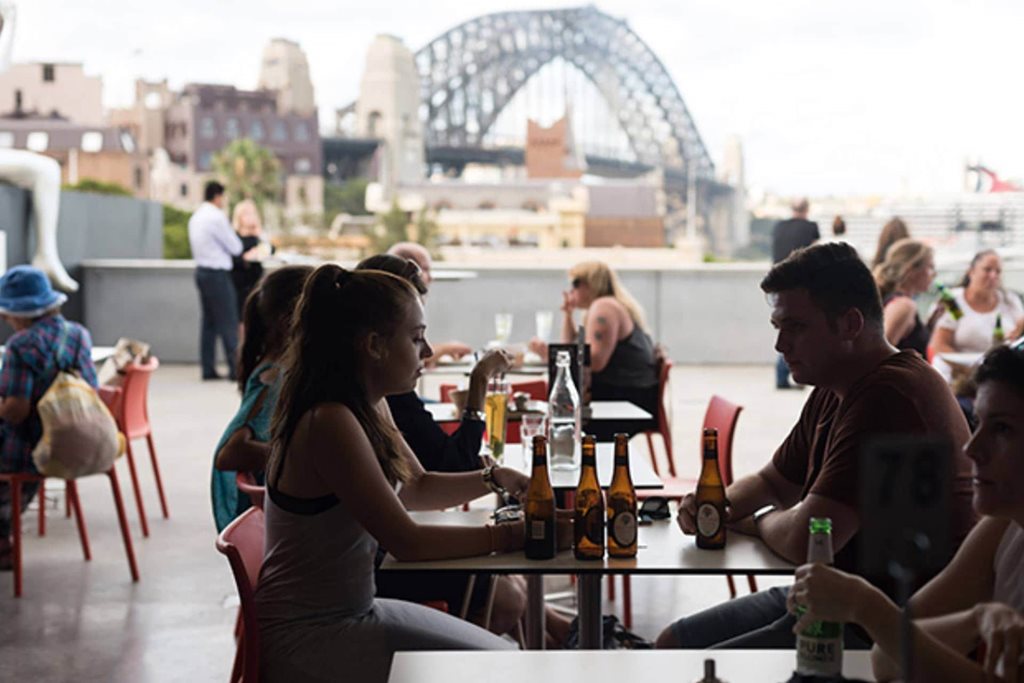 Bars with views of Sydney Harbour
There's a lot going on here in Sydney. But thanks to the city's natural beauty, one of the best things to do here is to simply find a spot with a view, grab a cold drink and watch the world go by. We suggest a rooftop in The Rocks!
Sydney is more than just a beautiful city - it's alive with exciting events, culture, food, drink and people. From world class art galleries and rooftop bars, to city wide dance festivals and school holiday fun, there's something for everyone here in the Harbour City.
Visit therocks.com to find out more about what's on in Sydney.
Stay up to date
Get the best of The Rocks straight to your inbox.