01 Mar 2022
Meet Ciara from The Doss House and Frank Mac's
For International Womens Day meet the woman behind The Doss House and Frank Mac's.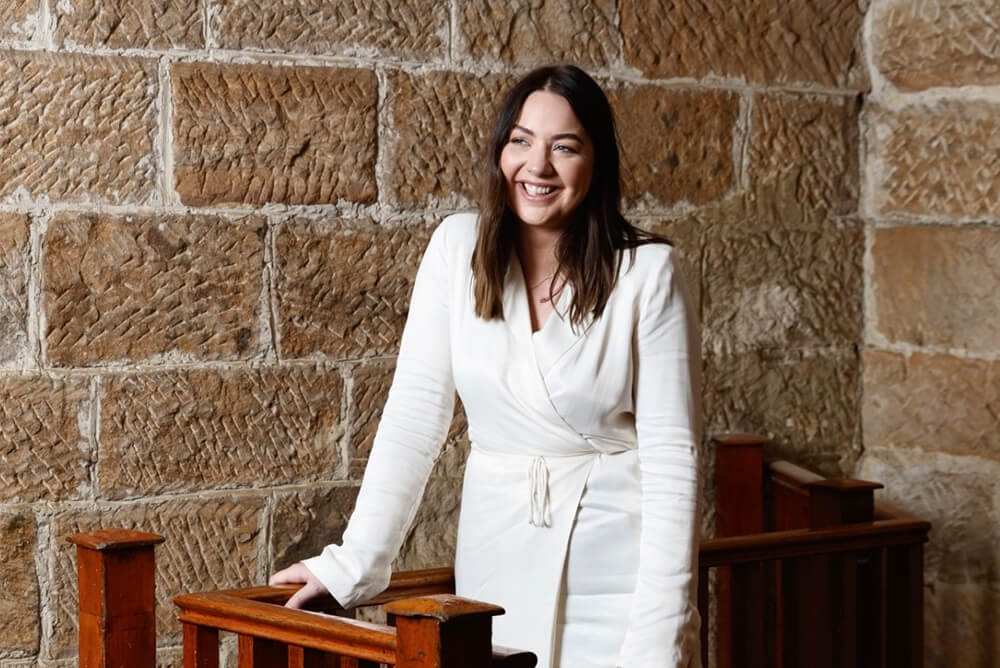 Where did you grow up?
I grew up in County Wexford, Ireland & moved to Sydney in 2009. I fell in love with this city and feel very lucky to live here and have set up a business in The Rocks.

You've mentioned previously that your mother inspired you to open your own business. Can you expand on how she motivated you in this way?
My mother was a phenomenal woman who had a big, bold "can do" personality. At 40 I watched her go back to university & subsequentially set up and expand her own business, it was then that I really observed her find her passion. It was inspiring to see her motivated & flourish. She always told my sisters and I that we had to remove the word cannot from our vocabulary, that we could do anything we set our minds to.

When did you know that you wanted to own your own business?
I don't believe there was a particular moment, I always believed I would open my own business.

Who were your female role models growing up (or role models in general)?
I had the privilege of growing up surrounded by strong women who really were leaders. Both my grandmothers were strong forces in the community and were very independent people. I understood as a young girl that education, passion & your career was a necessity to being independent and achieving fulfilment professionally. .

How do you keep motivated?
My sense of achievement is ultimately what motivates me. I ask myself questions often such as are my team happy? Are these systems working for us? How can the operations be improved? Since opening The Doss House in March 2018, I have found myself in many challenging situations. I knew I was on the right path when I didn't want to quit, the challenges made me want to work harder and do better.

How should aspiring female business owners tackle getting their start?
Most importantly, it starts with you so you must believe in yourself & your business. Be prepared to work hard & take every opportunity to learn that is given to you – it will always stand to you. Having a mentor is something I believe is really important for everyone, your mentors will change as you grow and evolve but I always want to aspire to reach another level. Lastly, surround yourself with people you can trust.

Doss House and Frank Macs are the only bars/pubs in The Rocks owned/run by a woman. Why do you think this is and how do you feel your approach to running your businesses differs?
I think that just highlights where continued change needs to happen in the hospitality industry. We need to normalise encouraging and supporting women to aspire for leadership roles.

How do you think we can make changes to #breakthebias and promote gender equality in Australian workplaces, and specifically within the bar/hospitality industries?
I believe both women and men need to challenge their own unconscious bias for real change to happen. Unconsciously, when we think of a leader, many of us, imagine a male. Women often have to work very hard to prove themselves and gain respect in their industries. More men need to become a part of this conversation. Workplaces in Australia, particularly male dominated industries could implement leadership & mentoring programmes that are equally inclusive of women. This would help to increase leadership opportunities for women & enable more women to understand growth is possible.
Never miss out on editorial
Get updates on the latest editorial from The Rocks.
Stay up to date
Get the best of The Rocks straight to your inbox.