10 Nov 2021
Christmas cheers: the best after-work drinks in The Rocks
Shake off the working day and soak up some Christmas cheer at these after-work drinks in The Rocks.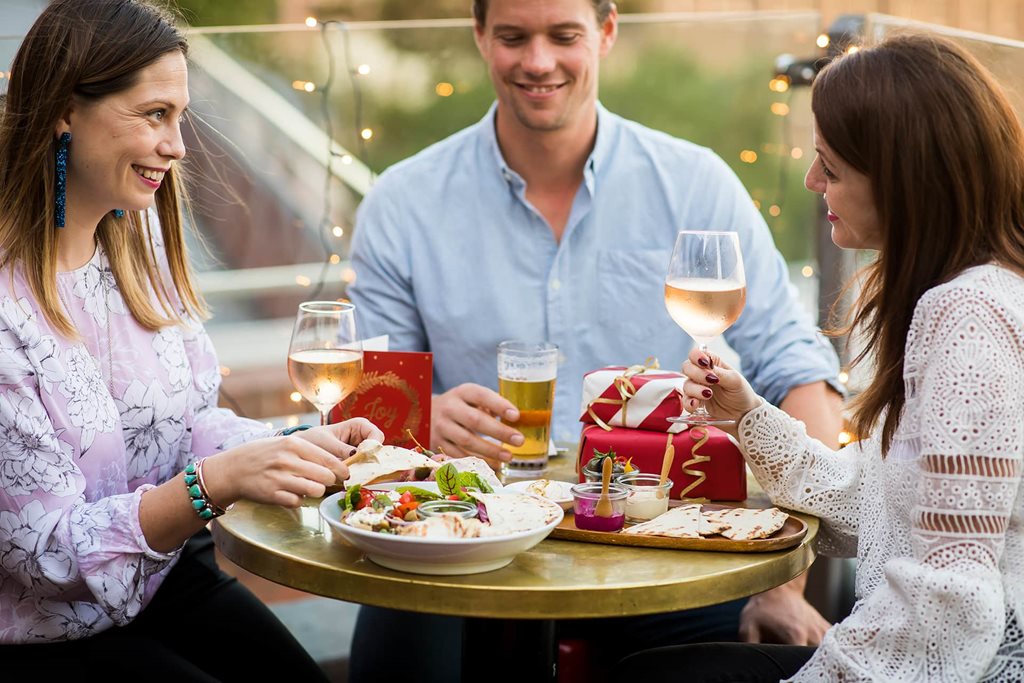 The days are getting longer, the sun is sticking around later, and Christmas is on its way. These are the best days of the year for an after-work get together, and there's no better way to take full advantage of the extra sunlight and summer vibes during the week. Here are a few suggestions from us on where to get some added Christmas cheer with your after-work drinks this festive season.
THE DOSS HOUSE
With an extensive collection of over 150 whiskies, as well as gins, vodka and fine wines, it won't be hard to find your Christmas cheer at
The Doss House
. This acclaimed underground whiskey den also has Guinness on draught along with a couple of Australian taps, and if you're peckish you can order mouthwatering meats and cheeses, dished out of an exquisite charcuterie counter.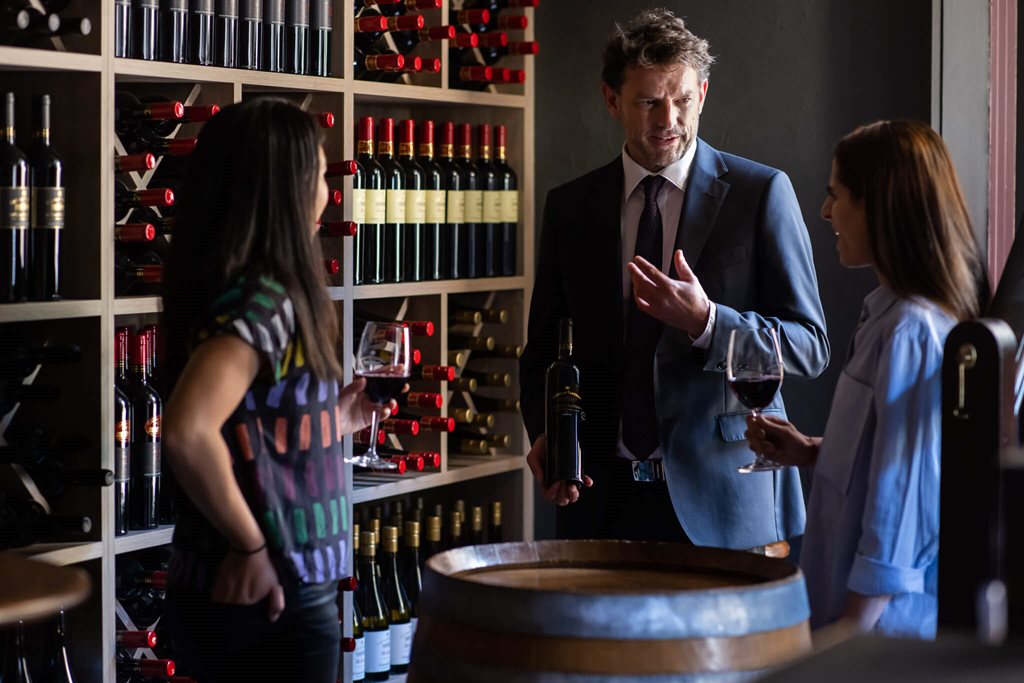 CHATEAU TANUNDA
Chateau Tanunda serves what may be Australia's best red wines in heritage surrounds in The Rocks. This charming little cellar door is hiding away on Nurses Walk in a sandstone building, with a cellar stocked full of fine vintages from the Barossa region's oldest and most acclaimed winery. If you like full-bodied, smooth Shiraz, we'd argue this is the best place in the country to taste it - red is the colour of Christmas, after all.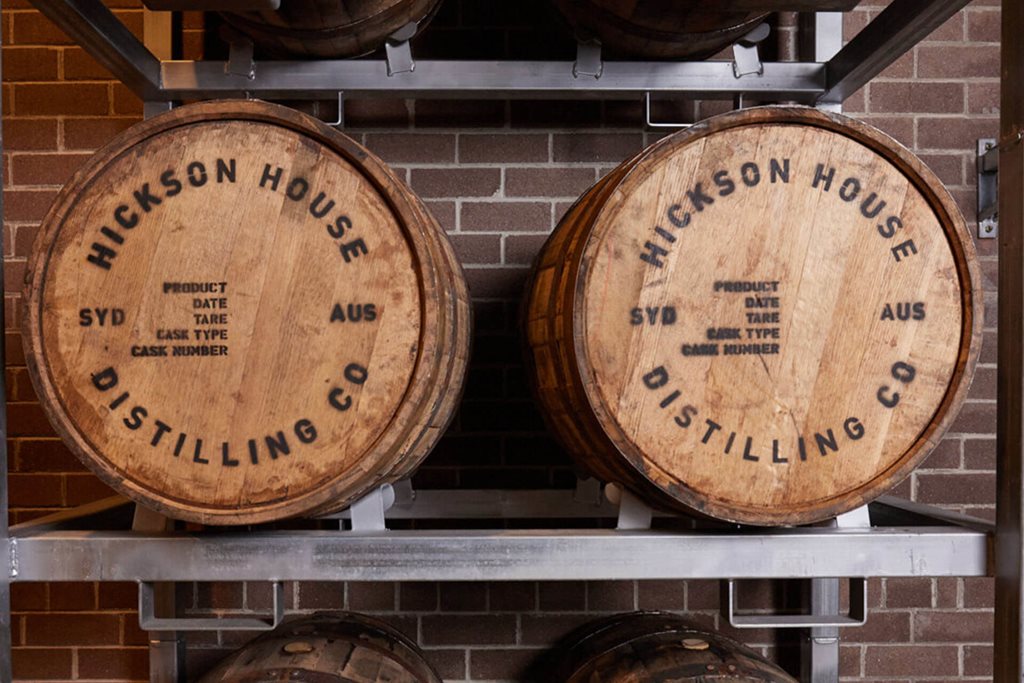 HICKSON HOUSE
Your new favourite spot has opened in The Rocks just in time for a little Christmas Merriment. Hickson House is a distillery and bar in a restored industrial brick building right near the harbour in The Rocks, with a gigantic selection of hard-to-find spirits, including their very own Hickson House Gin, distilled right in the bar. 
For jolly good times and atmosphere, stay down in the larger, main bar; or for a quiet catch up and a bite, head up to the intimate mezzanine bar which seats 40. Whatever you do, make sure you check out their awesome distillery which can be viewed from the bar.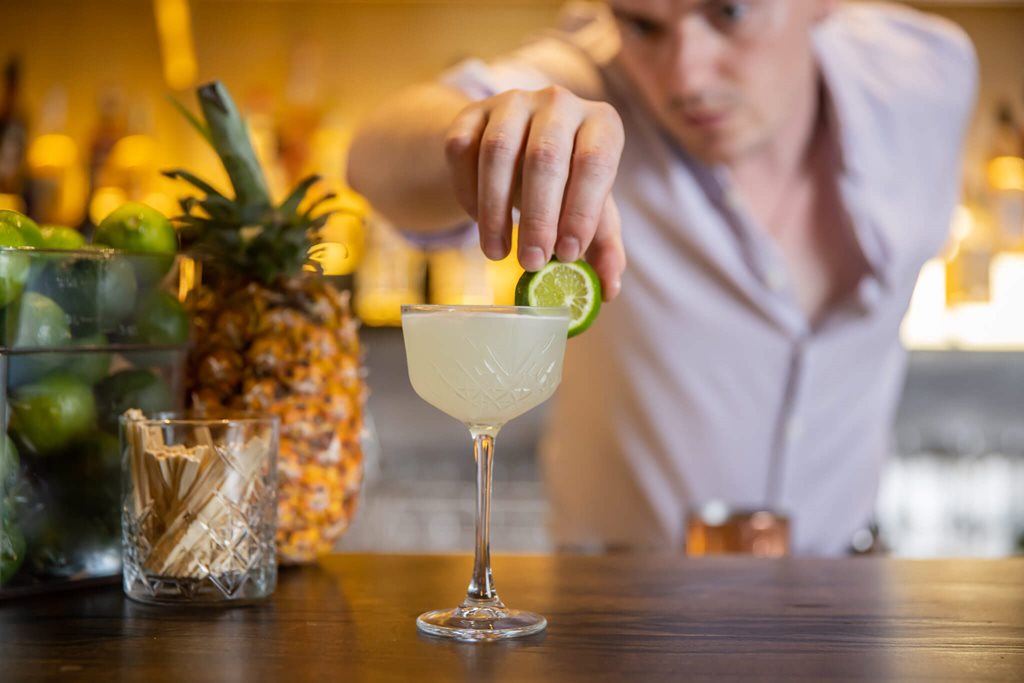 THE KEEL
Christmas is all about community and generosity, both of which The Keel has in spades. This intimate rum bar doesn't just pour drinks - they support four charities per year and operate with sustainability in mind. 
They are serving a seasonal menu with highlights like rum-cured snapper and freshly shucked oysters. But the real highlights are the rum cocktails, concocted by expert mixologists and guaranteed to make you feel jolly this Christmas.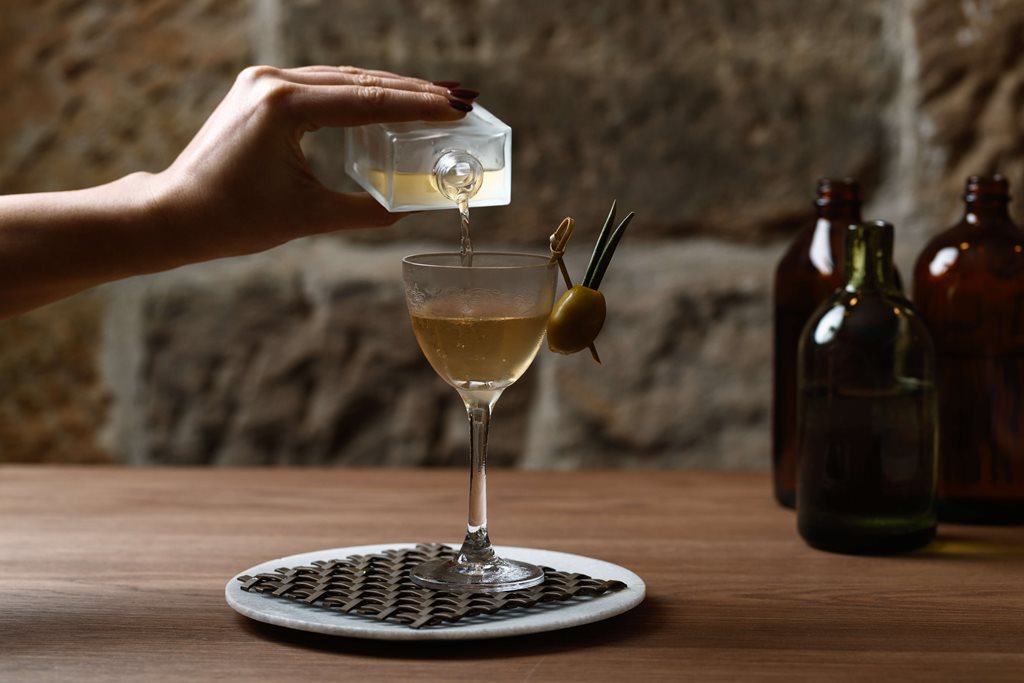 FRANK MAC'S
Frank Mac's is an old school cocktail and gin bar, inside a lovingly restored two story sandstone heritage building on George Street. The interior is achingly cool, a cross between a historic library and an illicit speak easy - but the best part is what's behind the bar. These guys stock Sydney's best gin selection, with over 80 botanicals from Australia and all over the world. The bartenders know their stuff too, mixing a selection of cocktails that are guaranteed to get you in the holiday spirit.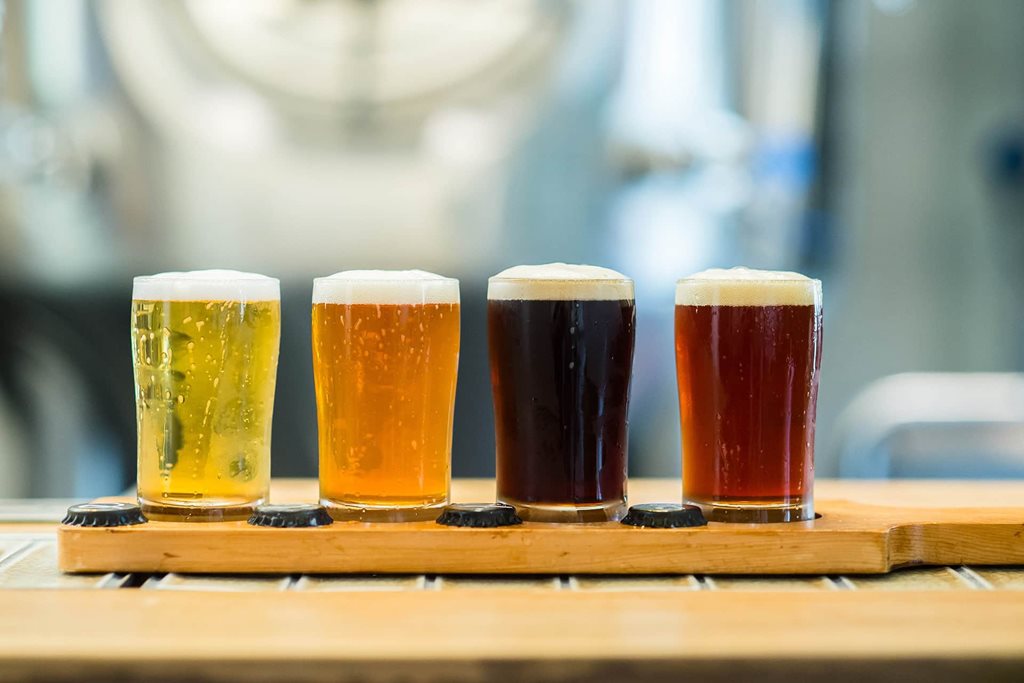 ENDEAVOUR TAP ROOMS
A brewery, bar and restaurant with seating out on the cobblestones, so you can soak up the festive atmosphere inside and out. Endeavour Tap Rooms brew their signature, experimental Endeavour beers in-house, with nine taps on rotation, and they also pour seasonal cocktails and NSW wines from the keg, as supplied by their favourite winemakers. Plus, you can fill your belly with a range of smoked produce from the land and sea, served feast-style and accompanied with vibrant salads and house-made sauces.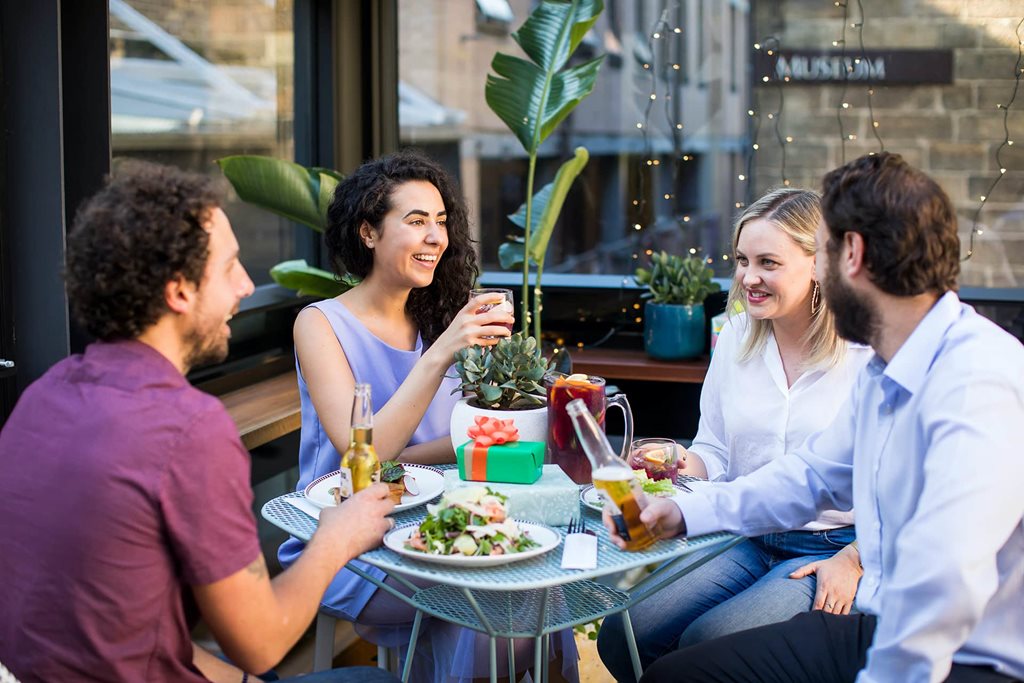 MRS JONES
Take the first doorway on the right in Kendall Lane, follow the stairs and you've found Mrs. Jones. Sitting above one of Sydney's oldest pubs, Mrs. Jones is a modern, open-air terrace where you'll find great cocktails and awesome vibes. Toast to the season with a delicious jug of rosé sangria (French rosé, Martini Riserva Vermouth, grenadine syrup, lime, mint and rose petals) and take a sit overlooking all the action of The Rocks Christmas Markets below.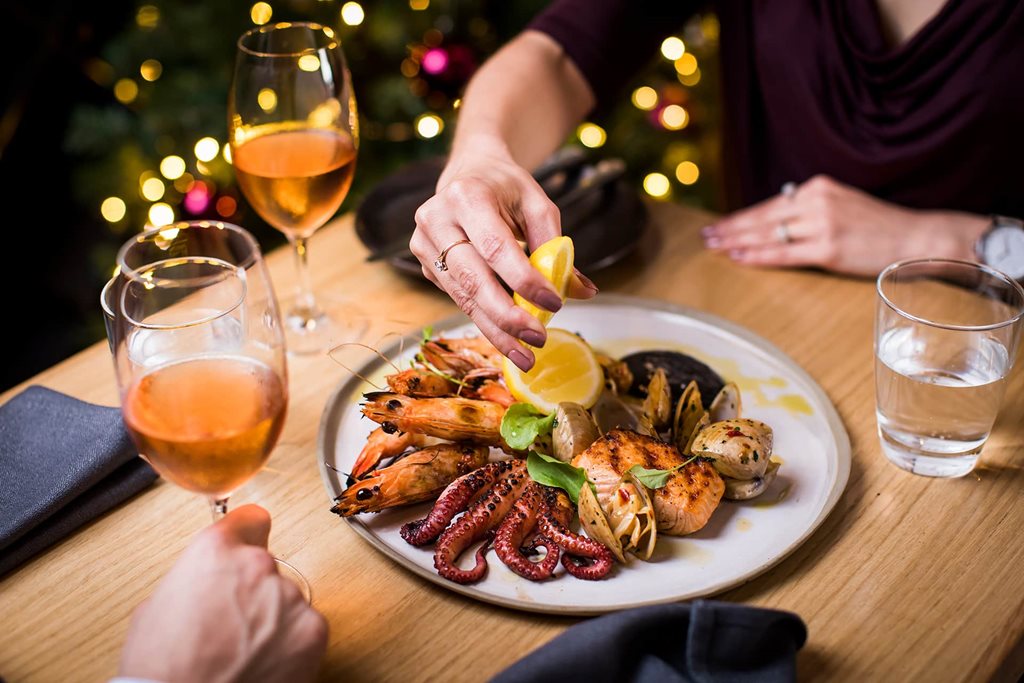 PONY DINING
On the other side of The Rocks Christmas Lane is
Pony Dining
, a laneway lounge bar and a cosy grill restaurant in one. Settle in and enjoy a cocktail or two at the outdoor bar and lounge, or whet your appetite with a great selection of local and imported beers. There's also a huge showcase of Australian and imported wines, served by the glass. The memorable menu is a feast of wood-fired grilled meats, seafood and small plates, perfect for an after-work festive feast.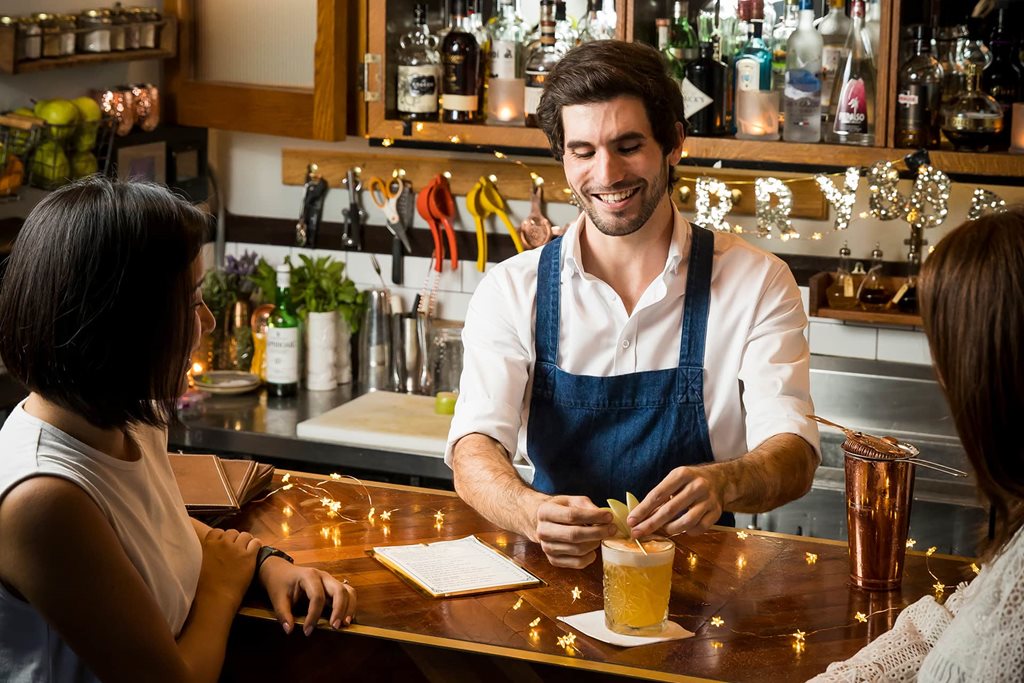 THE GLENMORE
Settle in on The Glenmore's famous rooftop and soak up the incredible harbour views with a refreshing cocktail in hand. There's Pimms cocktails and espresso martinis on tap, and a kitchen serving up classic pub grub with a modern twist. With panoramic views across the water and overlooking the Sydney Opera House, it's an incredible spot to unwind after work and toast to the season as the sun sets around you.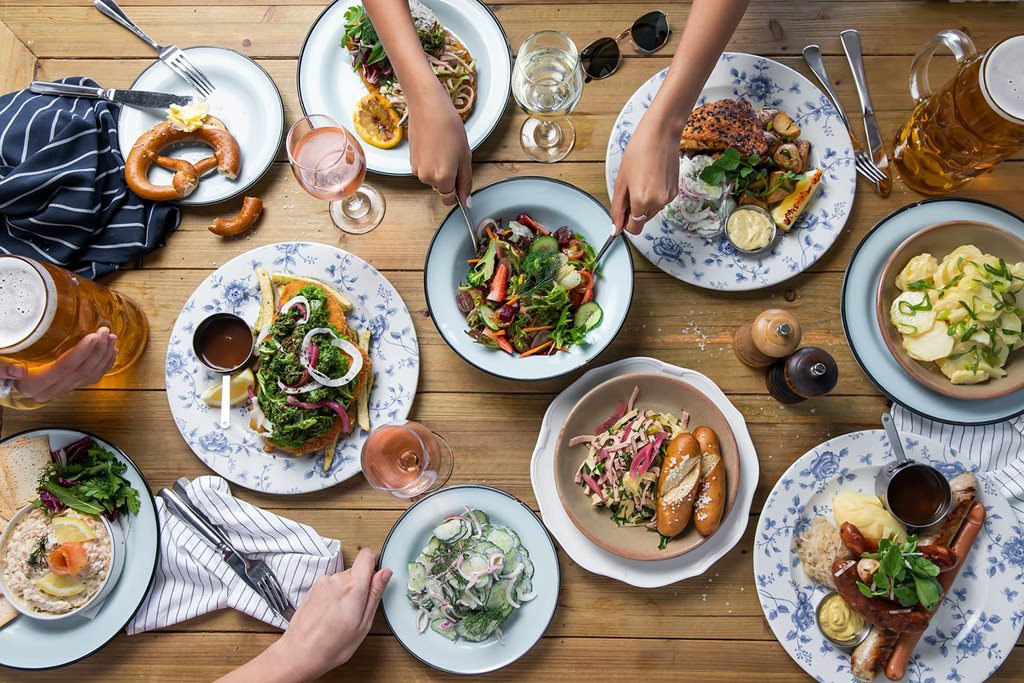 MUNICH BRAUHAUS
The phrase 'eat, drink and be merry' comes vividly to life at
Munich Brauhaus
, a festive beer hall with live music, imported beers and tasty German dishes. Think crispy, juicy pork knuckle with creamy mashed potatoes and perfectly fermented sauerkraut, or an entire menu of gourmet schnitzels. Pair your merry meals with German and craft beers, carefully curated Australian wines, or for something a little different, there's an extensive schnapps menu to try out. Nothing says 'Christmas cheer' quite like a butterscotch toffee tipple, or a taste of candy-cane peppermint pour!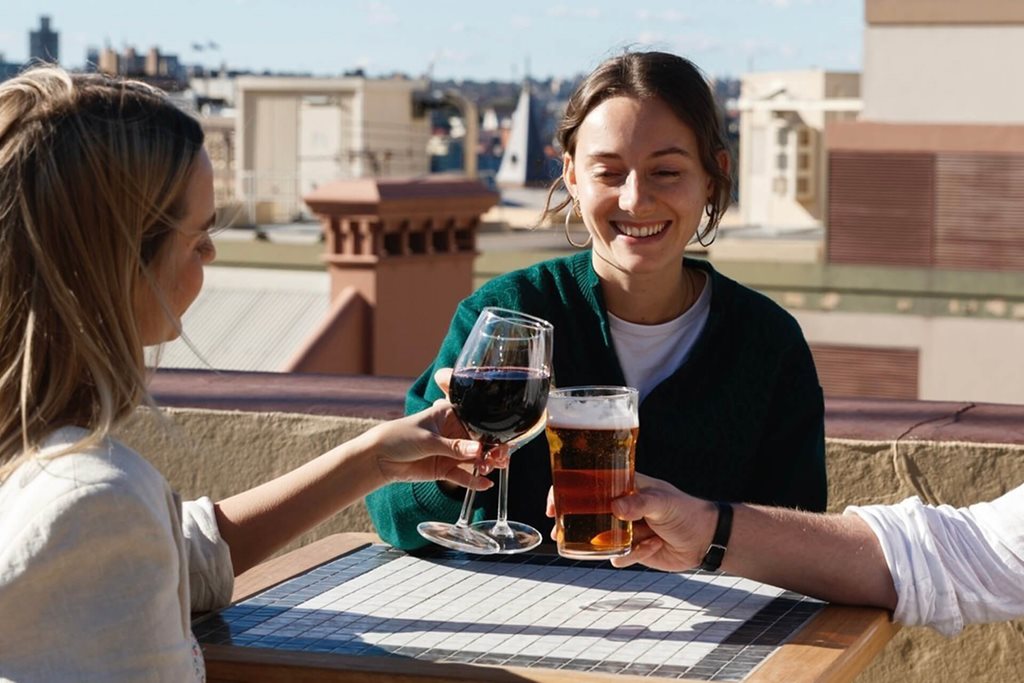 THE AUSTRALIAN HERITAGE HOTEL
If you fancy a cold schooner, a little sunshine and an after-work yarn head to The Australian Heritage Hotel. One of the oldest pubs in Sydney, this charming watering hole serves over 130 craft beers and gourmet pizzas made with surprising Aussie ingredients, from crocodile to kangaroo.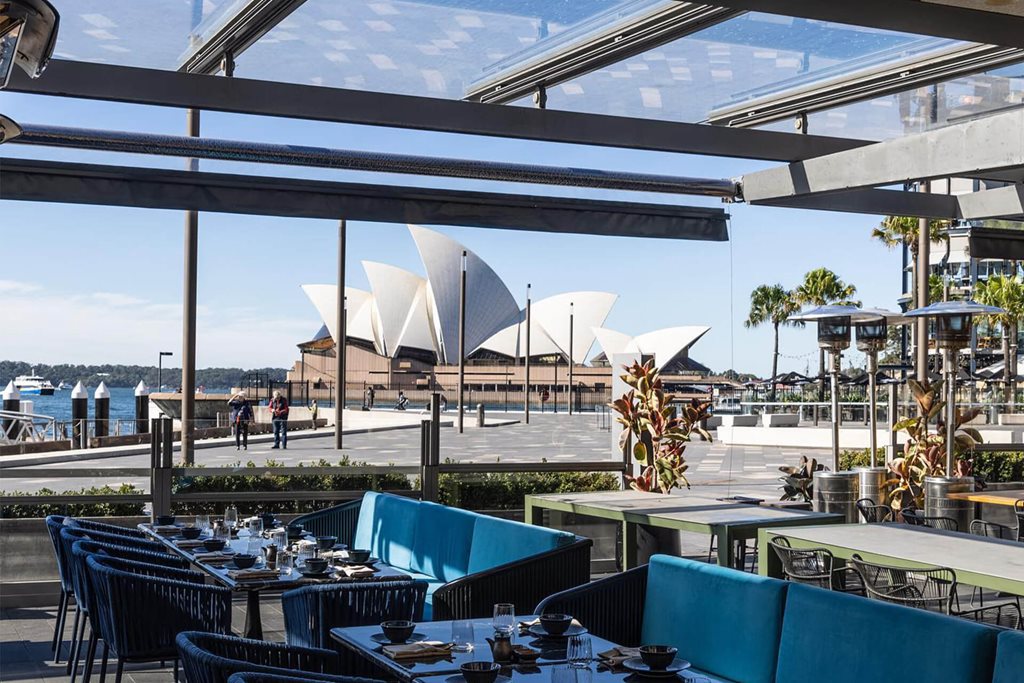 BAR LULU
Feeling a little sophisticated? Pop into Bar Lulu, a stylish and intimate cocktail bar located above Luna Lu restaurant in the heart of The Rocks. They serve fiery Chinese cuisine made with the freshest Australian produce, as well as creative cocktails like the Juane de Poire - a new-world old fashioned featuring Chinese yellow wine and gin. Grab a plush blue velvet booth and settle in for the night!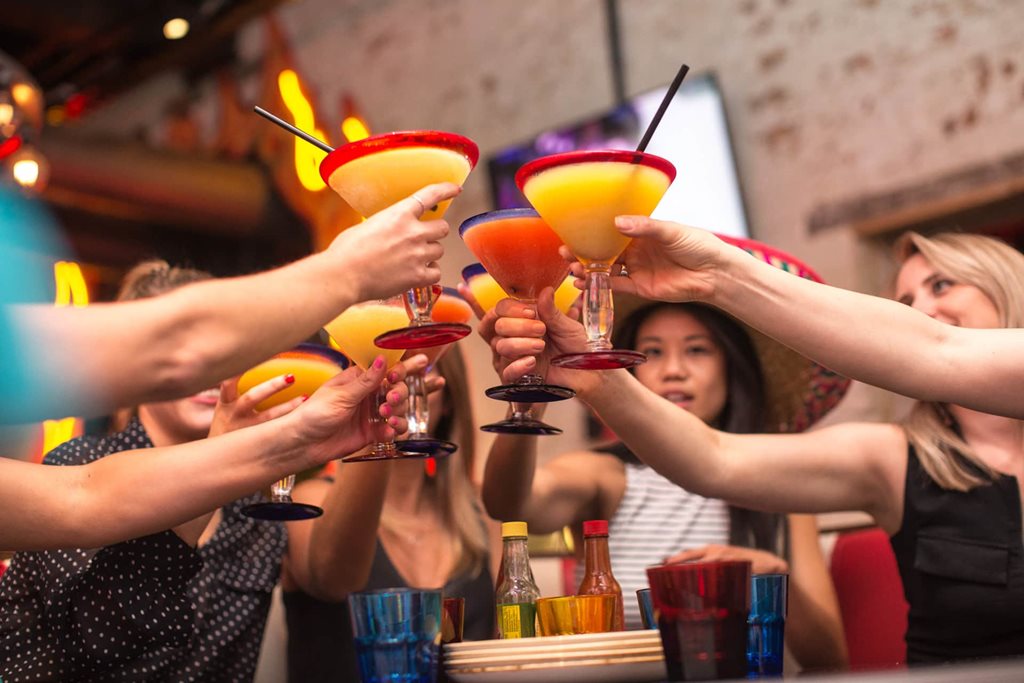 El Camino Cantina
In Mexico, they celebrate Christmas for an entire month, from December 12 until January 6. El Camino are keeping the fiesta going all summer, with their famous Tex Mex food, signature margaritas, cold Mexican cervezas and huge selection of mezcals and tequilas. See you there amigo!
Never miss out on editorial
Get updates on the latest editorial from The Rocks.
Stay up to date
Get the best of The Rocks straight to your inbox.