04 Jun 2021
The 11 tastiest cheese dishes in The Rocks
From pizzas to cheeseburgers and souffles to cheesecakes, these 11 dishes will satisfy even the meanest of cheese cravings.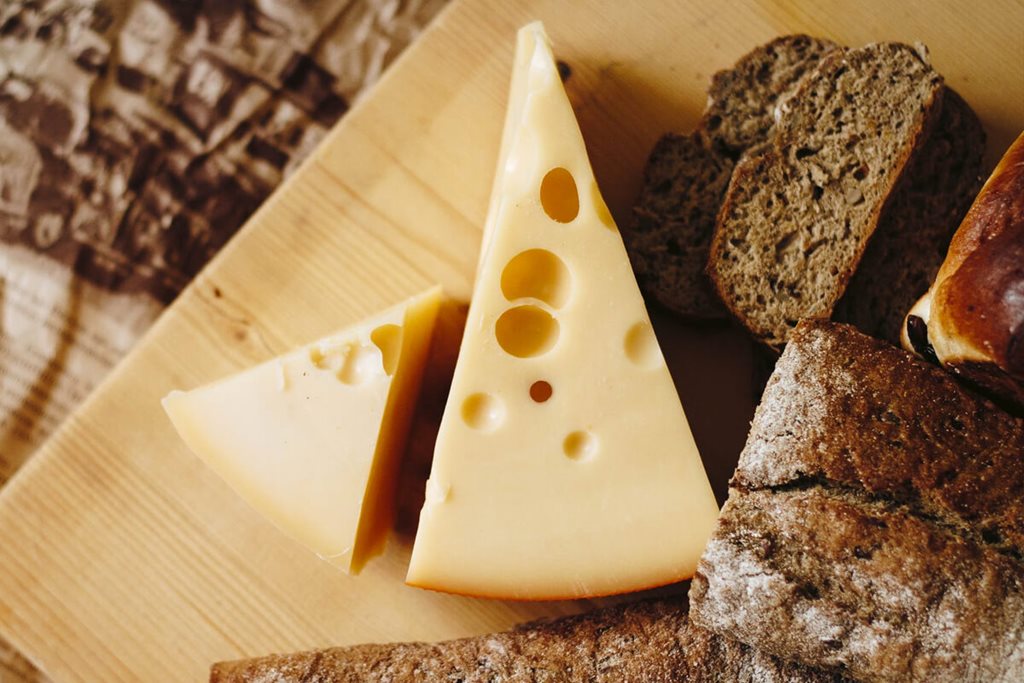 Is there any food more comforting and moreish than cheese, glorious cheese? From gozleme steaming with hot feta to fresh mozzarella glistening on a pizza and cheeseburgers dripping with melted American cheddar.
To help you get your fix, we extensively researched (ate) and created a guide to the tastiest cheese dishes in The Rocks.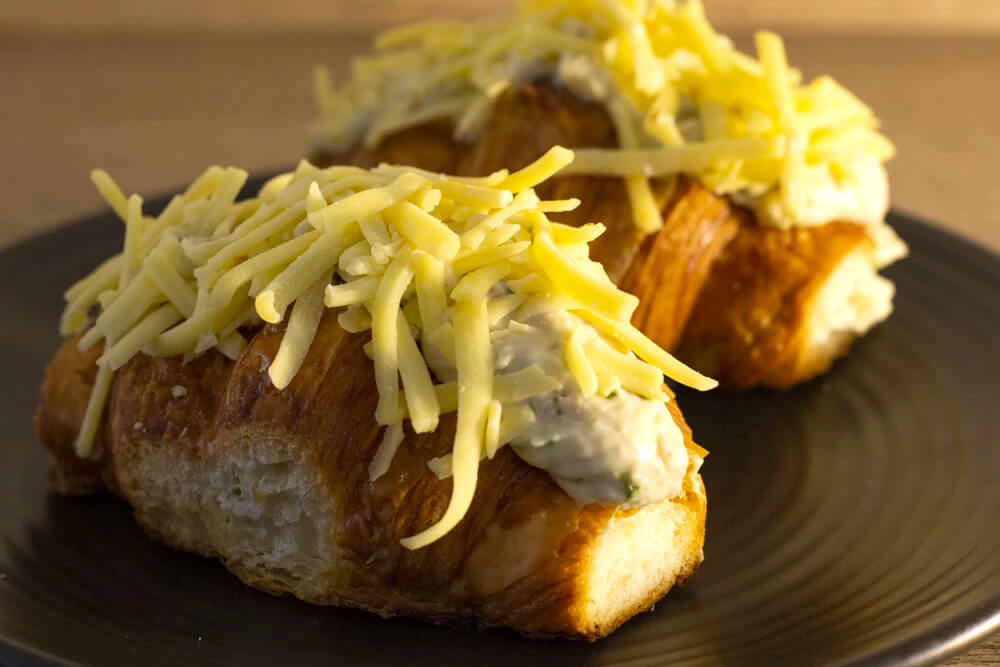 Ham & Cheese Croissants at La Renaissance Patisserie
Every day, Sydney's leading French patisserie, La Renaissance, bakes dozens of Ham and Cheese Croissants and every day they sell out in a flash. These little beauties are filled and topped with shredded ham, cheese and herbs then doused in creamy bechamel sauce and topped with cheddar. Our advice? Get in early and buy as many as you can.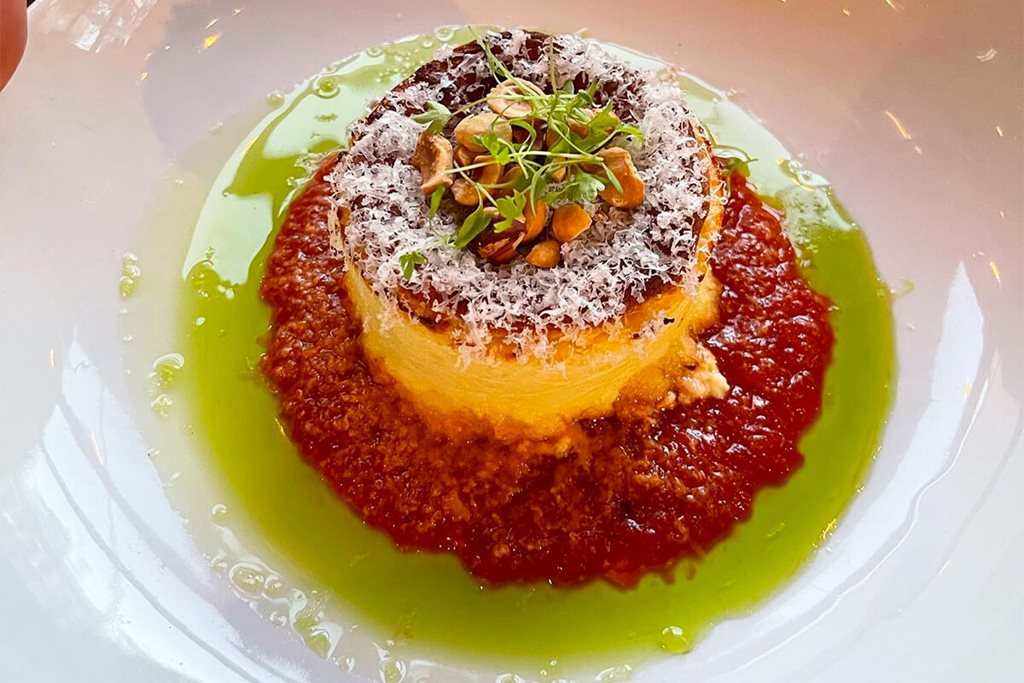 Twice Cooked Gruyere Souffle at Pony Dining
Pony Dining are the pioneers of woodfired cooking in Sydney. Almost everything they serve in their Kendall Lane venue is kissed by fire, including the phenomenal Twice Cooked Gruyere Souffle. This rich, fluffy masterpiece is served with wood roasted capsicum sauce and hazelnuts.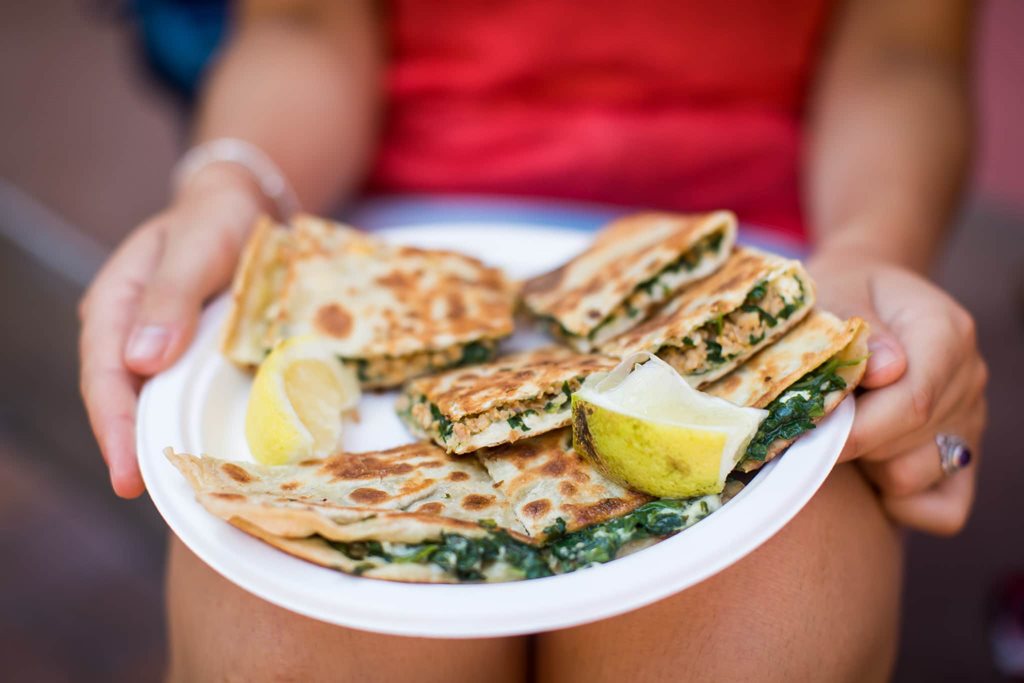 Gozleme at Dare The Rocks Markets
Next time you pop into Sydney's best markets in The Rocks, look out for Dare. This little stall serves what we think are the best gozleme in the city, made right before your eyes and stuffed with traditional toppings including creamy, dreamy feta.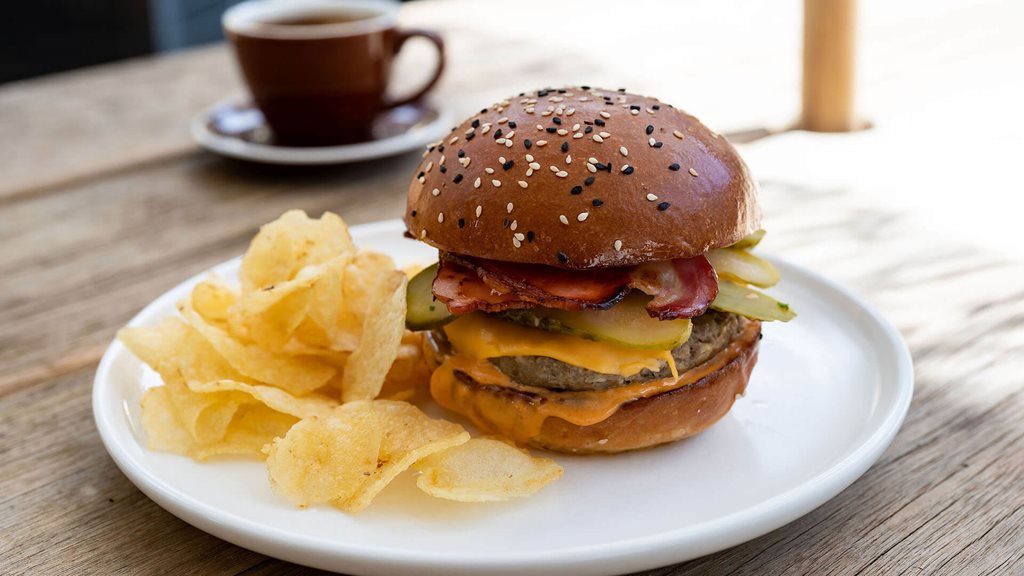 The Off-Menu Cheeseburger at Black & White
The lads at Black & White Espresso know their way around a slice of cheese - their menu is loaded with the stuff. But funnily enough, the tastiest, cheesiest thing they serve isn't even on the menu. Their Off-Menu Cheeseburger features a juicy angus beef pattie, crispy bacon, special sauce and oozing American cheese melted to perfection. You heard it here first.
Yuzu & Cream at Altitude
36 floors above the street you'll find Altitude Restaurant, one of Sydney's most elegant fine dining restaurants. The panoramic views of the harbour will take your breath away and so will their yuzu and cream from their winter menu - cream cheese with, vanilla jaconde, yuzu curd finished with a basil sorbet.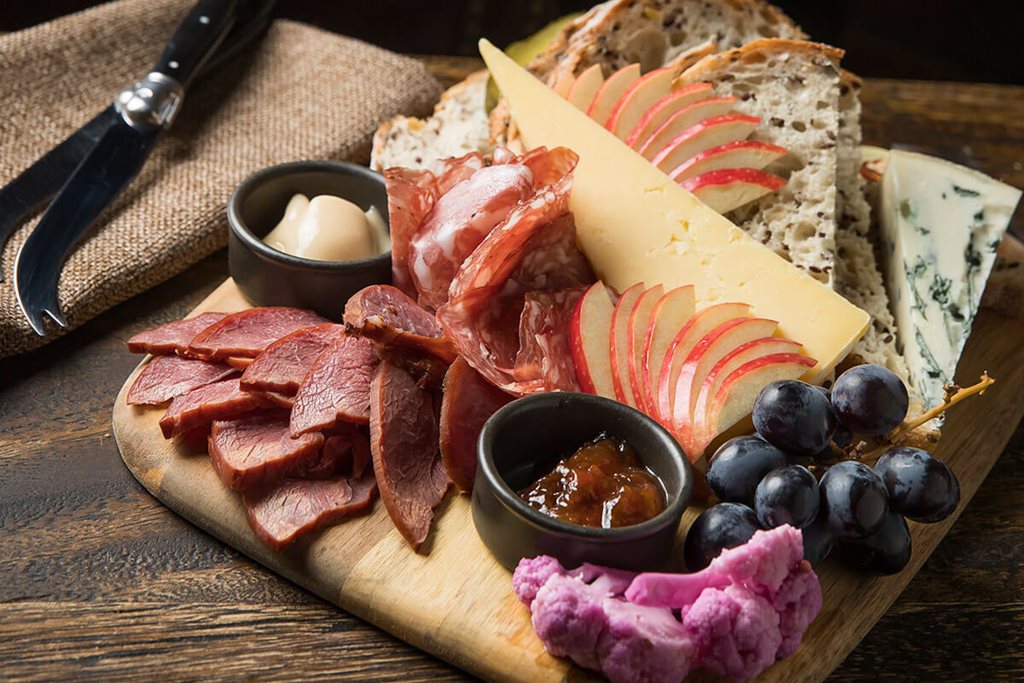 Whiskey and Lemon Cheesecake at The Doss House
The Doss House is a subterranean speakeasy that stocks one of Sydney's most extensive collections of whiskey. But what you might not know is that their menu is stacked with cheesy goodness from their seasonal cheese board and three-cheese toasty to their mind-blowing Whiskey and Lemon Cheesecake.
Chicken Parmi at The Glenmore
The Chicken Parmigiana is the Aussiest, cheesiest thing since Shannon Noll and there's no better place to get one than The Glenmore. Their version of the classic Aussie pub dish is loaded with buffalo mozzarella, tender smoked ham and tomato sauce.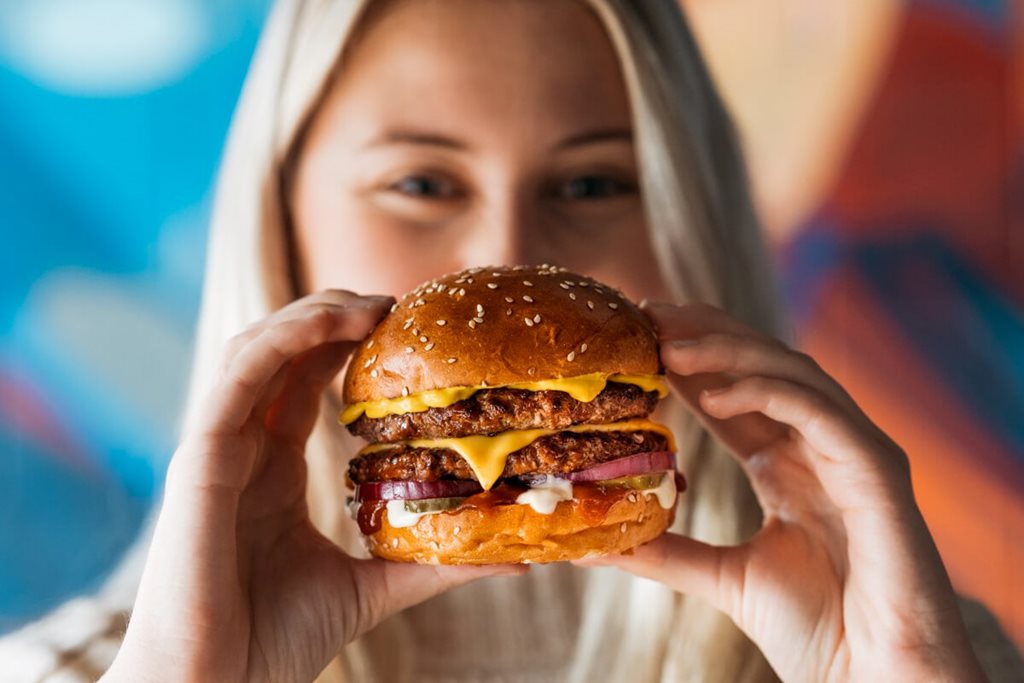 The Double Old School Cheese at Ribs and Burgers
You can't beat a classic - and that's exactly what the Double Old-School Cheese at Ribs and Burgers is. Two slabs of American cheese layered over two beef patties topped with onion and pickled, slathered in mustard and BBQ sauce and wrapped in a pillowy sesame bun.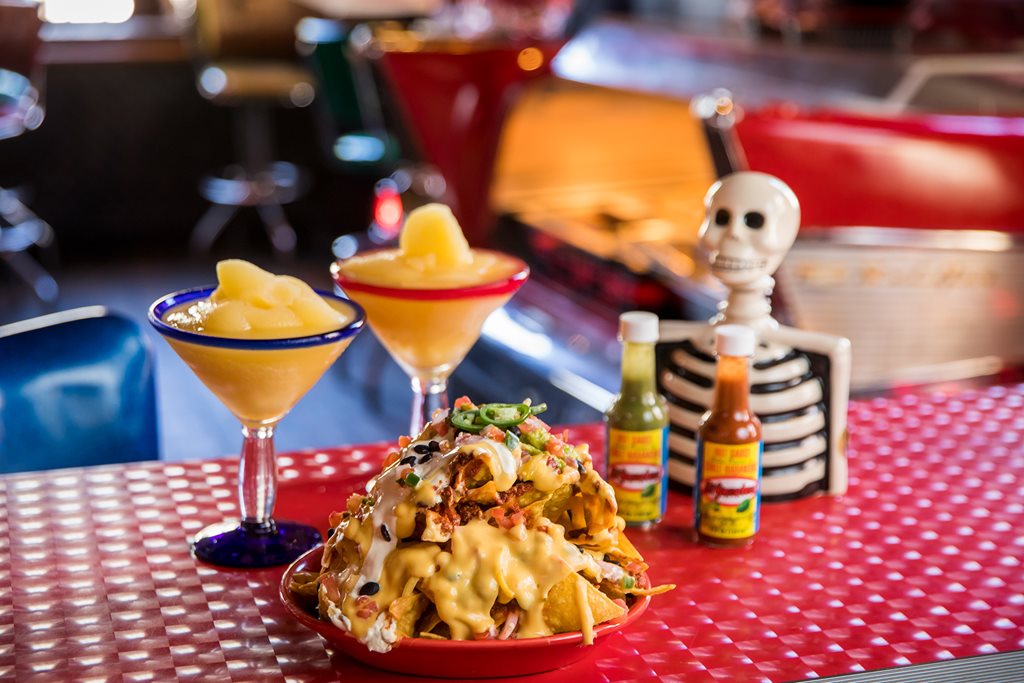 Nachos at El Camino
If you like Tex-Mex food & cheese, you're going to love the nachos at El Camino Cantina. Grab a margarita and get stuck into a plate of beef mince, chilli con carne, pico de gallo, sour cream and guac all topped with oozy, melty cheese.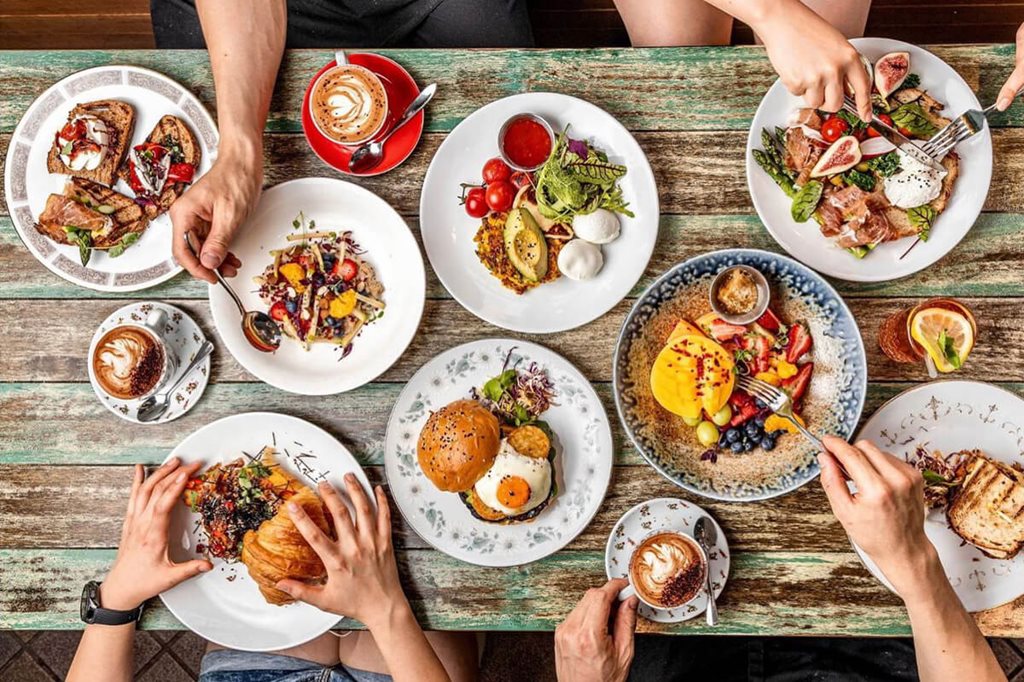 The Mushroom & Halloumi Stack at Firestone
Firestone serves up an intriguing mix of Asian fusion and Aussie classics in charming surrounds in the heart of The Rocks. If you love cheese, head to Firestone for brekky and grab the Mushroom and Halloumi Stack - featuring a feast of mixed mushroom, kale, spinach, broccolini, poached eggs, sourdough and golden fried halloumi.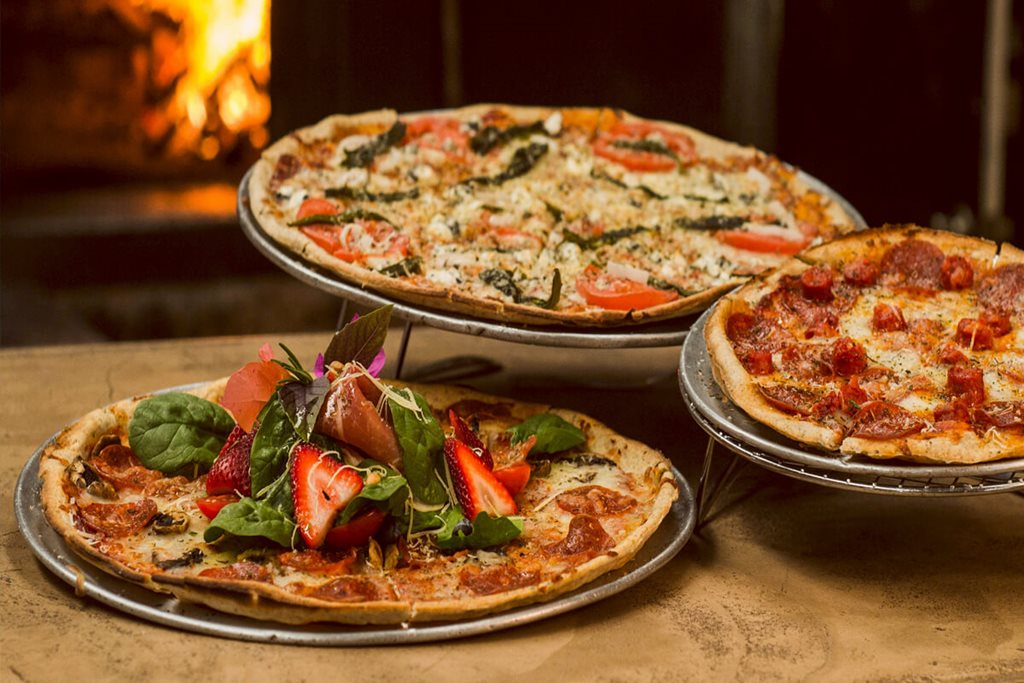 The Margarita Pizza at Caminetto
The Margarita Pizza at Caminetto is a celebration of simple, quality ingredients. Tangy tomato sauce provides a rich, umami flavour, oregano and basil cut through with fresh herb flavours, and mozzarella brings it all together in cheesy glory.
Find a seat in Caminetto's sun-soaked sandstone courtyard, order one of these and wash it down with a cold Peroni.
Stay up to date
Get the best of The Rocks straight to your inbox.