09 Jul 2020
The top 9 most Instagram-worthy dishes in The Rocks
Get your camera ready, 'cause these are the most Instagram-worthy dishes The Rocks has to offer.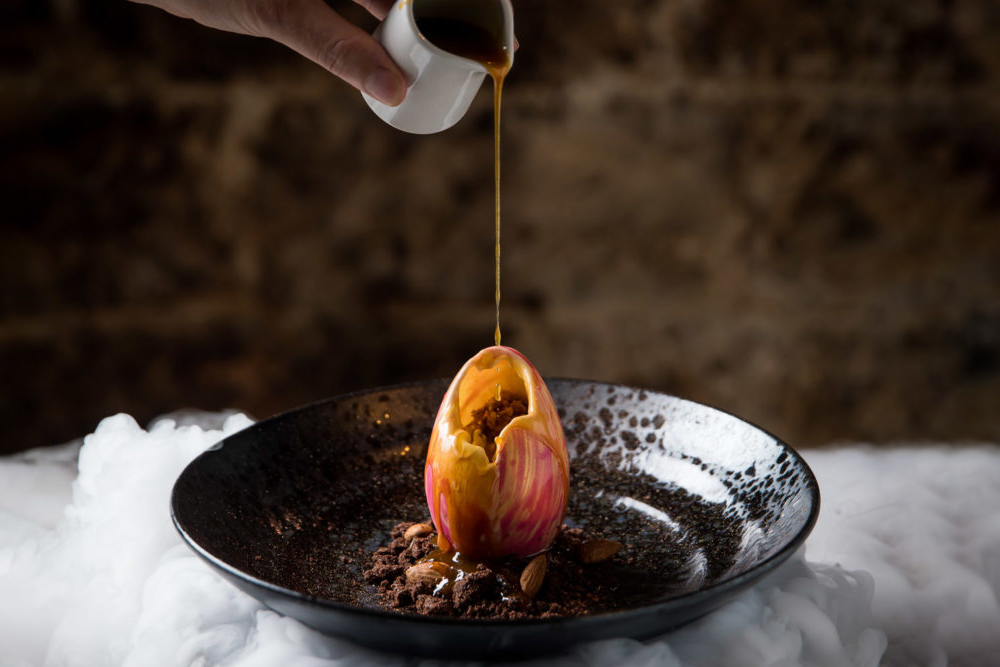 Food is about more than flavour and some dishes are too good not to share. In a packed landscape of top-notch food pics and, we thought we'd make it a little easier for you to hunt down some ultimate uploads.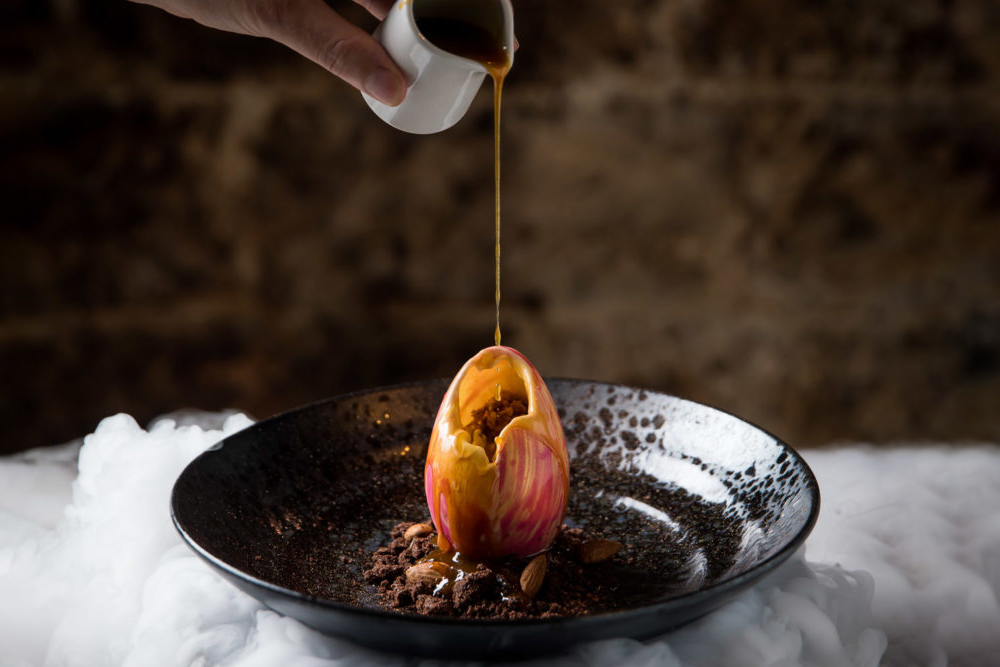 SAKE RESTAURANT AND BAR | DRAGON EGG
Crack its crisp chocolate shell and savour the secrets within.
Sake's
Dragon Egg is a coveted dish among Sydney diners – and really great for the 'gram. The Dragon Egg takes three days to make, each step carefully undertaken to ensure perfection – but only 50 of each seasonal variation are ever made. Past versions have included: a white chocolate egg hiding mandarin, crystallised ginger and almond; and a dark chocolate shell that revealed passionfruit curd, mango caramel, toasted chocolate crumble, chocolate mousse and more.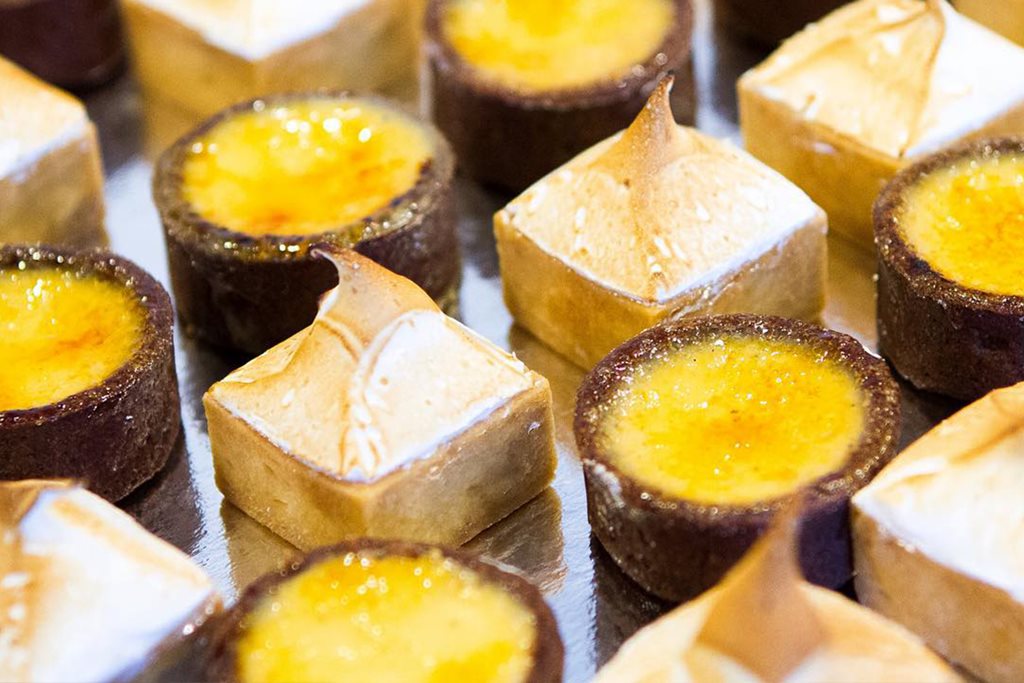 LA RENAISSANCE | CRÈME BRÛLÉE
This crème brûlée is one of the best in the world, with
La Renaissance's
co-owner and head pastry chef Jean Michel Raynaud being the only patissier in the entire Southern Hemisphere to have achieved membership in Relais Desserts.  Each spoonful of this creamy baked vanilla custard and crisp, crunchy caramel reveals exactly why. Give your followers major food FOMO, #dessertporn.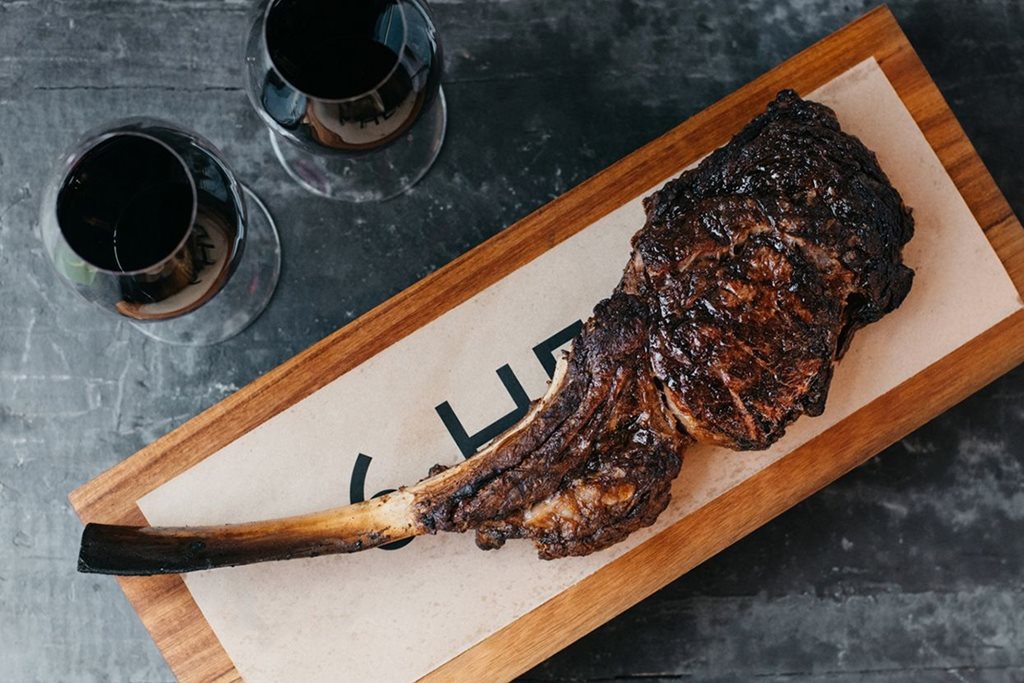 6 HEAD | COLLINSON & CO TOMAHAWK STEAK
A gigantic, juicy rib-eye on an elegant curve of long bone, this is one kilogram of unpretentious luxury, dry-aged in-house for an exceptional depth of flavour before being cooked to perfection atop 6 HEAD's custom-made grill. Get
6 HEAD's
unrivalled Harbour views in frame for the perfect Insta background.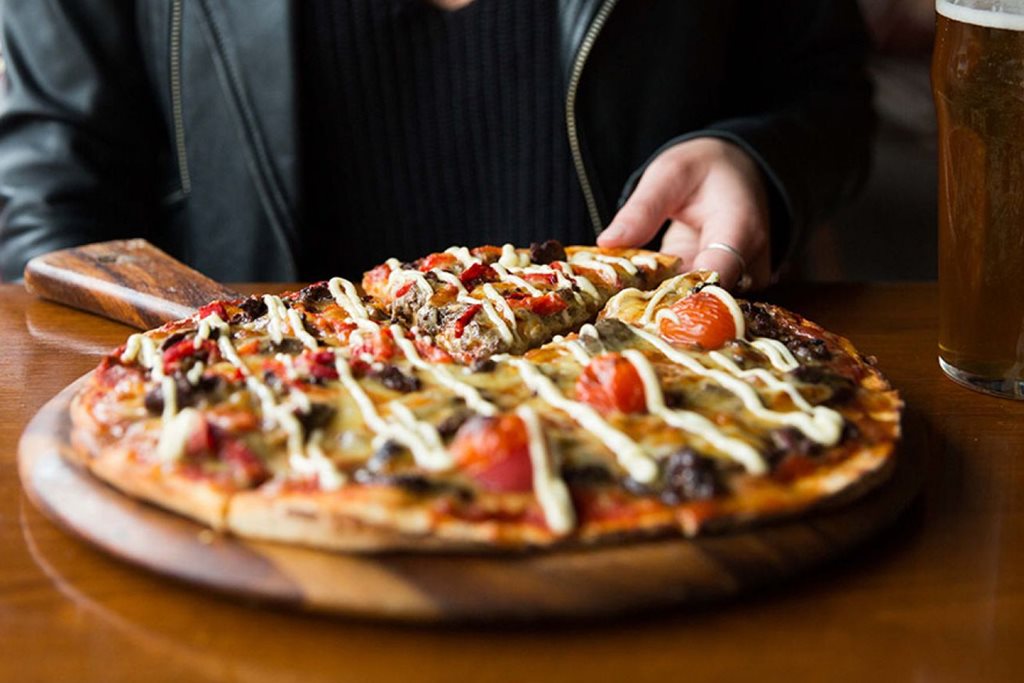 THE AUSTRALIAN HERITAGE HOTEL | COAT OF ARMS PIZZA
Yes, it's a bit of a cheeky name for a half-kangaroo-half emu pizza, but that's all part of The Australian Heritage Hotel's larrikin charm. Plus, it's a double-tap magnet. Juicy kangaroo, emu, dried tomato, capsicum and lemon myrtle mayo come together on a thin and crispy crust, cooked to perfection. Food envy in a single snap.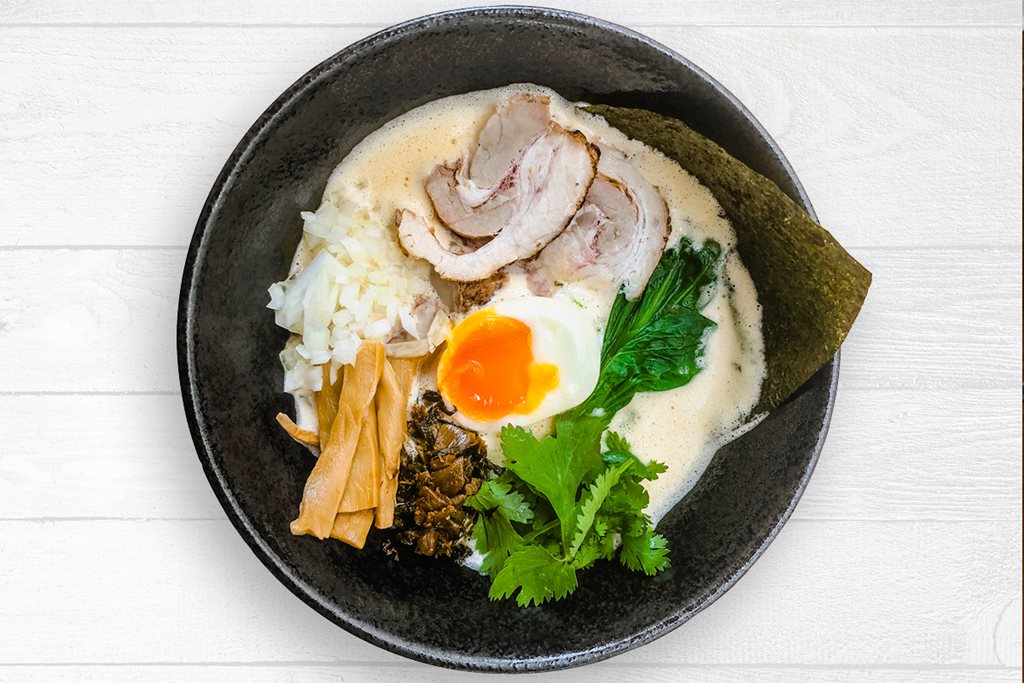 KAMEYA RAMEN BAR & DINING | SIGNATURE SPICY GARLIC KAMEYA RAMEN
Thick, rich, spicy and garlicky,
Kameya's
signature ramen is hands down one of the best bowls in Sydney. The full-flavoured pork and chicken broth is cooked for 24 hours, made extra special by a frothy top layer. This rare technique enhances the flavour, ensures it stays nice and warm until the very last slurp, and makes this an especially Instagram-worthy dish. Barbecue pork, bok-choy, a seasoned egg, spicy takana, onion, bamboo, roasted nori and fresh coriander nestle together atop a bundle of straight noodles, giving plenty of colour to photos and plenty of flavour to tastebuds.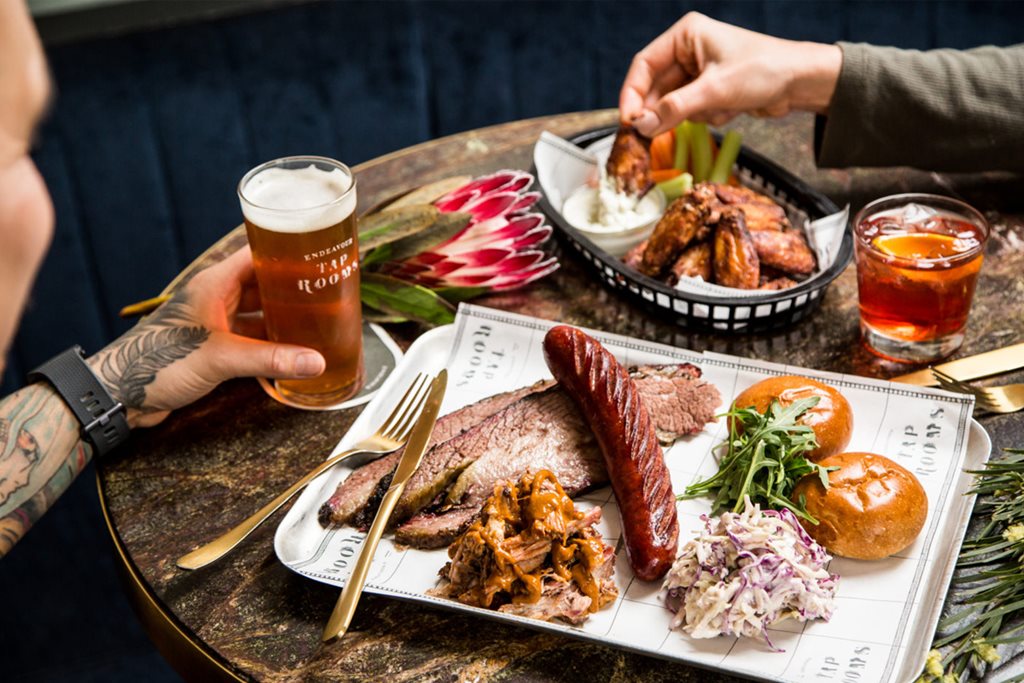 ENDEAVOUR TAP ROOMS | BEEF BRISKET
The Ranger's Valley grain-fed Black Angus beef brisket at
Endeavour Tap Rooms
is both a mouthful to say and a mouthful to eat – and boy, is it a tasty one. This big serving of Southern barbecue is served with a side of pickles and a sweet and smoky barbecue sauce, and makes for a mouthwatering snap before being gobbled up.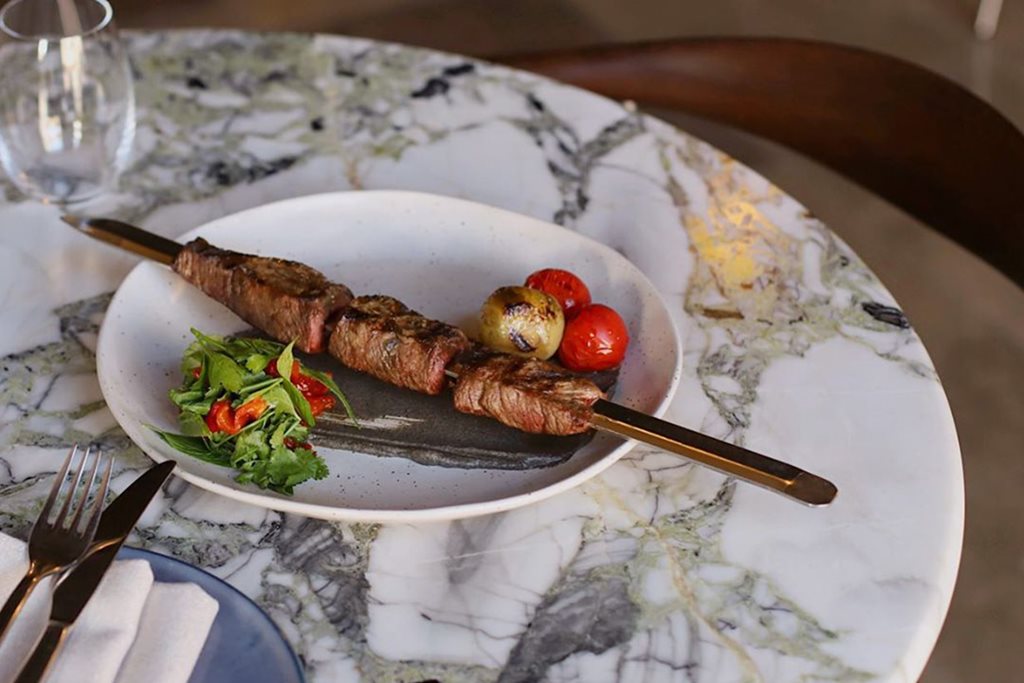 TAYIM | WAGYU SHISH KEBAB
Modern meets traditional at Middle Eastern fusion restaurant Tayim. Enjoy bold, exotic share plates cooked on the open grill, and make sure you don't go past the wagyu shish kebab. We're talking juicy ribbons of of tajima wagyu (MB +6) with charred eggplant, roast bullhorn pepper and seasonal vegetables, served on a spear and ready to be papped.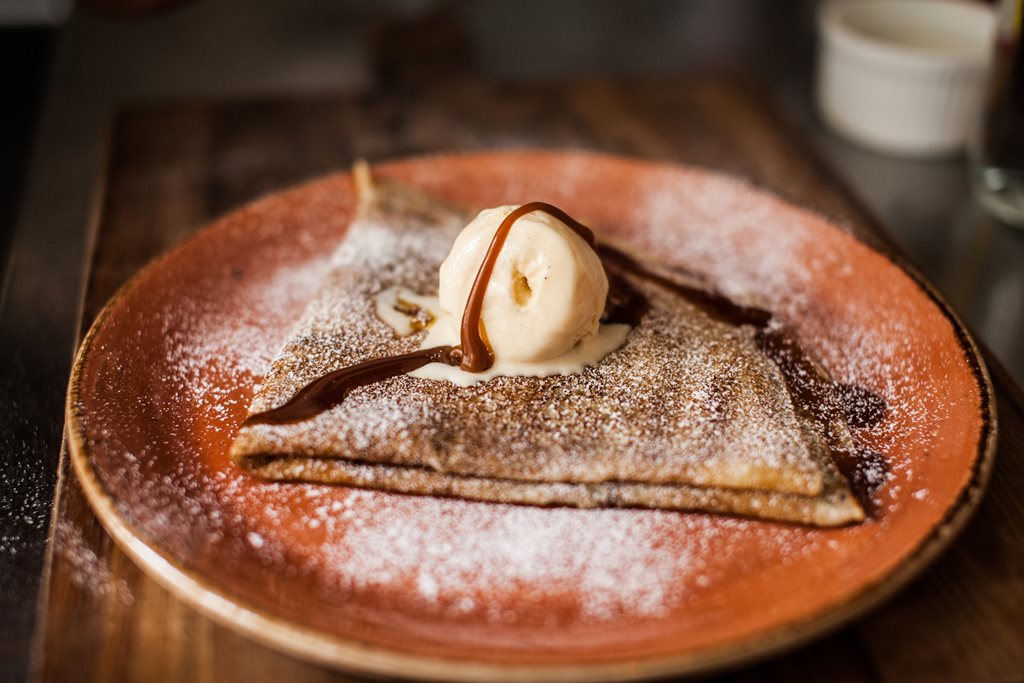 CREPERIE SUZETTE | LA CARAMEL AU BEURRE SALÉ
Nestled in the Harbour Rocks Hotel, this little creperie is big on flavour. Offering a tempting selection of sweet and savoury crepes and galettes, you really can't go wrong with any order at
Creperie Suzette
– but you especially can't go wrong with the la caramel au beurre sale. It's an unbeatable combination: gooey salted caramel, crunchy slivered almonds and a scoop of cold ice cream to slowly melt over a hot, freshly made crepe. Sweet and salty, and perfect for a pic.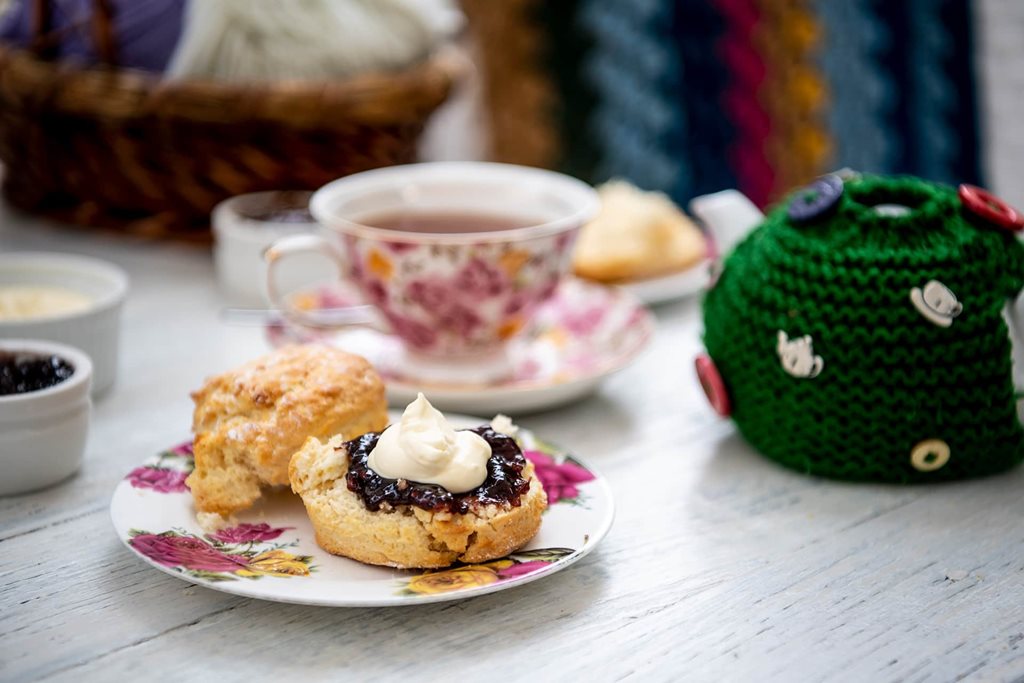 THE TEA COSY | THE GRAND STAND
It's a little bit fancy, and why not? You deserve a nice treat – and this one makes for a super pretty photo, too. With scones, sandwiches and drinks for two people, this is the perfect combination for sharing. Each of
The Tea Cosy's
three-tiered collection of treats comes with a sampling of the day's scone flavours served with your choice of jams and double thick cream, and three different flavours of ribbon sandwiches. (Grab an
Instagram tea cosy
to take home while you're there!)