08 Sep 2022
The Schnitzelin Guide: Best Schnittys in The Rocks
Schnitzel may be a humble dish of tenderised chicken, seasoning, sauce and breadcrumbs but when it's cooked just right it's a thing of beauty. Crunchy, golden, juicy, generous in size and paired with a frosty schooner - it's the ultimate pub food. We've put our stretchy pants on and ate our way through Sydney to find the best schnitzel in The Rocks.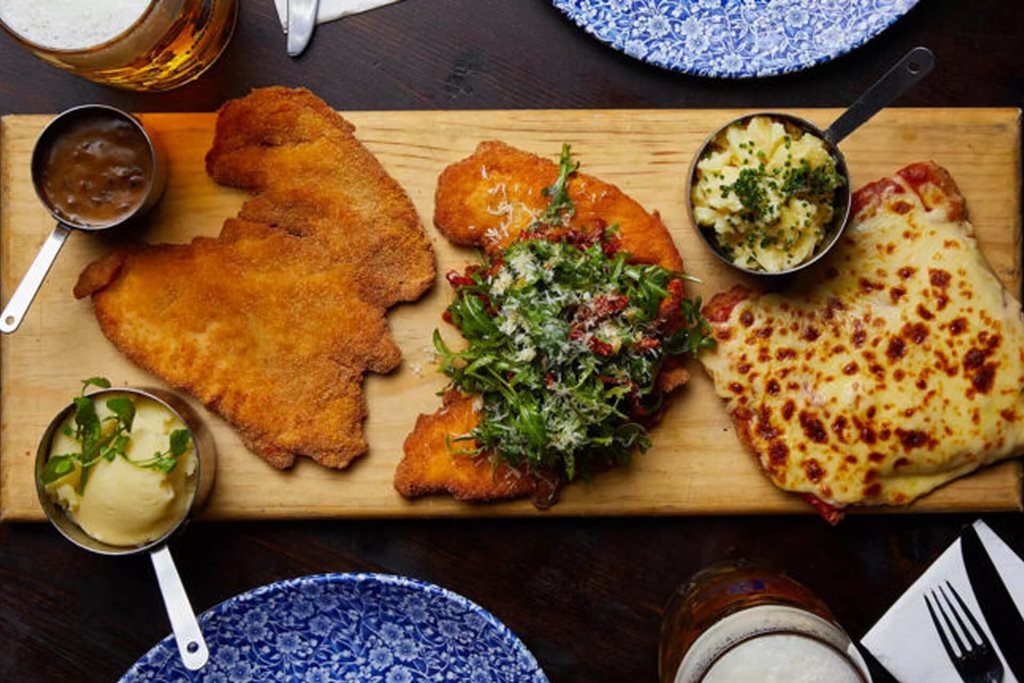 Never miss out on editorial
Get updates on the latest editorial from The Rocks.
Stay up to date
Get the best of The Rocks straight to your inbox.