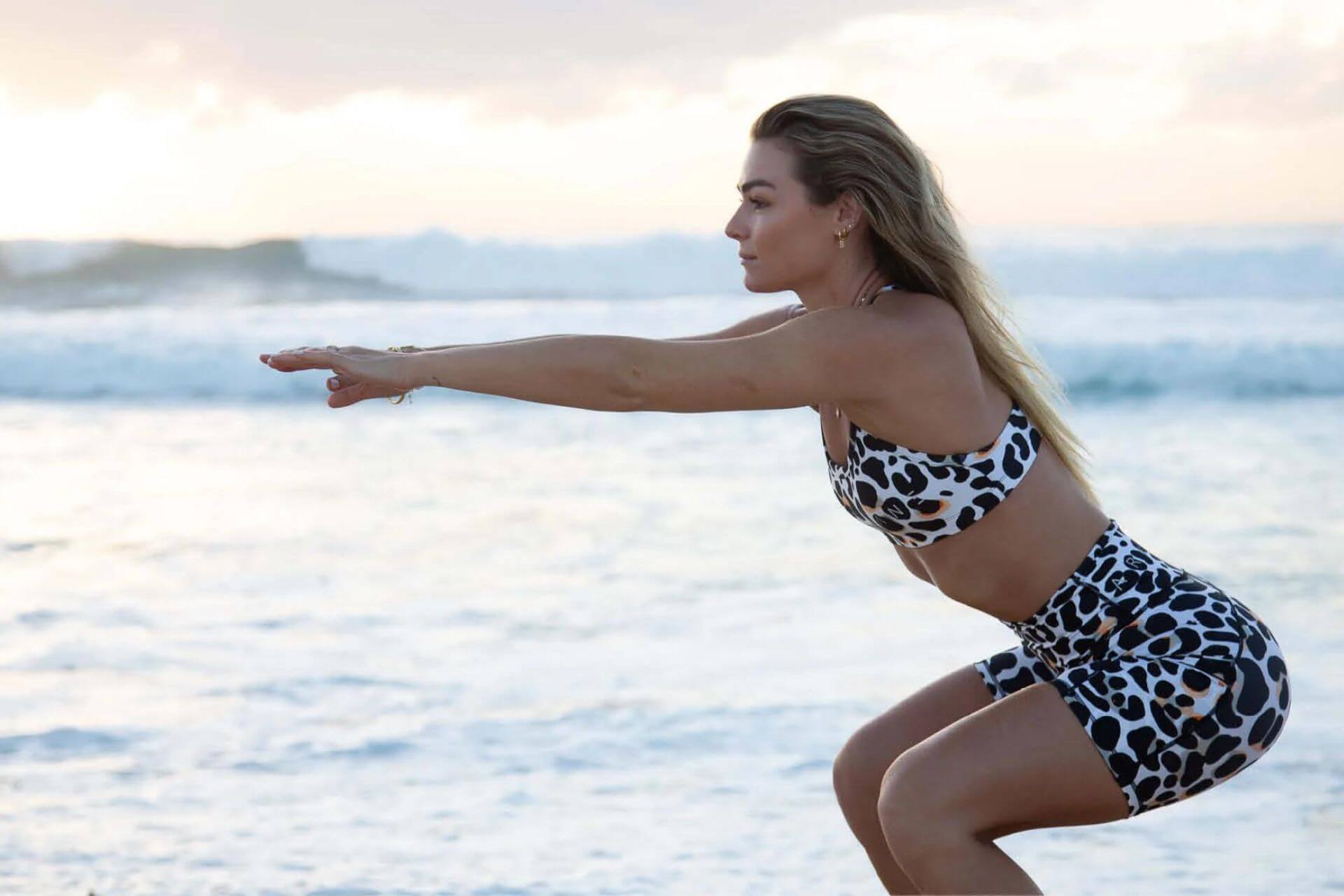 Ethical Fashion for Fierce Moves.
At ARKHE LANE, we are committed to making a positive impact on both your active lifestyle and the planet. As a brand that embraces ethical fashion, we stride towards leaving the lightest of footprints on our path to a more sustainable future.
Our activewear is meticulously designed with precision and crafted with care to empower your every move. We take pride in selecting quality fabrics and partnering with reputable manufacturers, ensuring that every piece is made to last. 
With a focus on timeless designs, our garments are built to be worn, loved, and washed hundreds, if not a thousand times, minimizing waste and promoting longevity.
Discover the perfect blend of style and performance as you explore our collection of activewear essentials. From sleek leggings offering the perfect fit to moisture-wicking tops that keep you cool and confident, each item is thoughtfully crafted to elevate your workout experience.
Join us on our journey towards a more sustainable and mindful approach to fashion. Experience the power of ethical activewear with ARKHE LANE, and embrace a lifestyle that empowers you and protects the planet.
@TheRocks.Models.Market.MarketStallViewModel