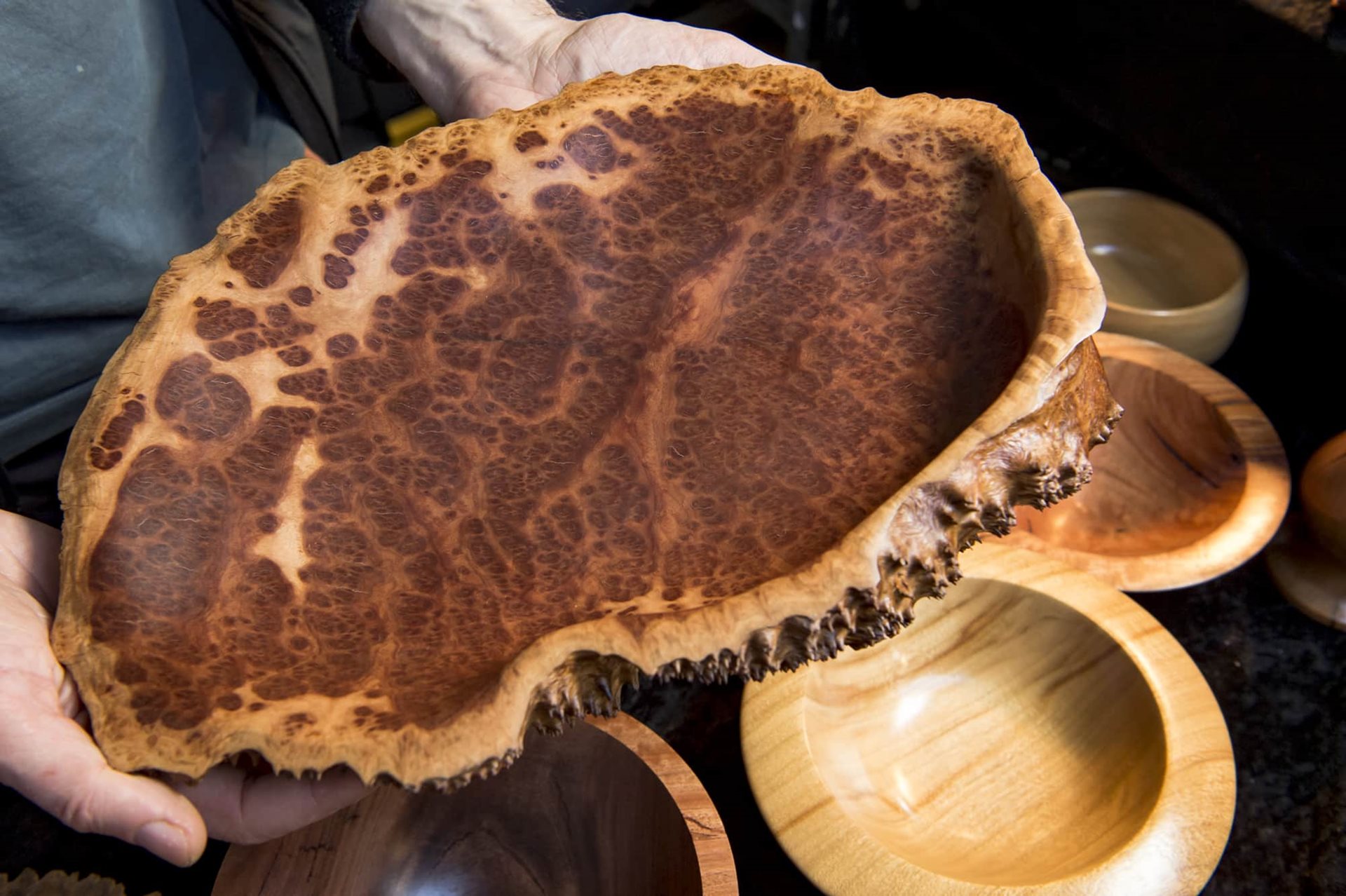 Australian Woodcraft offers a selection of timber homewares and accessories.
Australian Woodcraft specialises in unique Australian native timbers and represent more than 30 of Australia's leading wood artisans. All of our products have been individually handcrafted and include an information card detailing the maker, the wood type and relevant care advice.

All timber used is sustainably sourced, kiln dried and finished to a very high standard. 

We offer a broad selection of jewellery boxes and puzzle boxes, hand-carved eucalyptus burl bowls, salad bowls, decorative bowls and platters. Our kitchenware range includes chopping boards, cooking utensils, salad servers and tongs, cheese sets, coaster sets, pot stands and salt and pepper grinders. You'll also find ornamental timber wind spirals, tea lights, scent pots and deskware items. 
@TheRocks.Models.Market.MarketStallViewModel