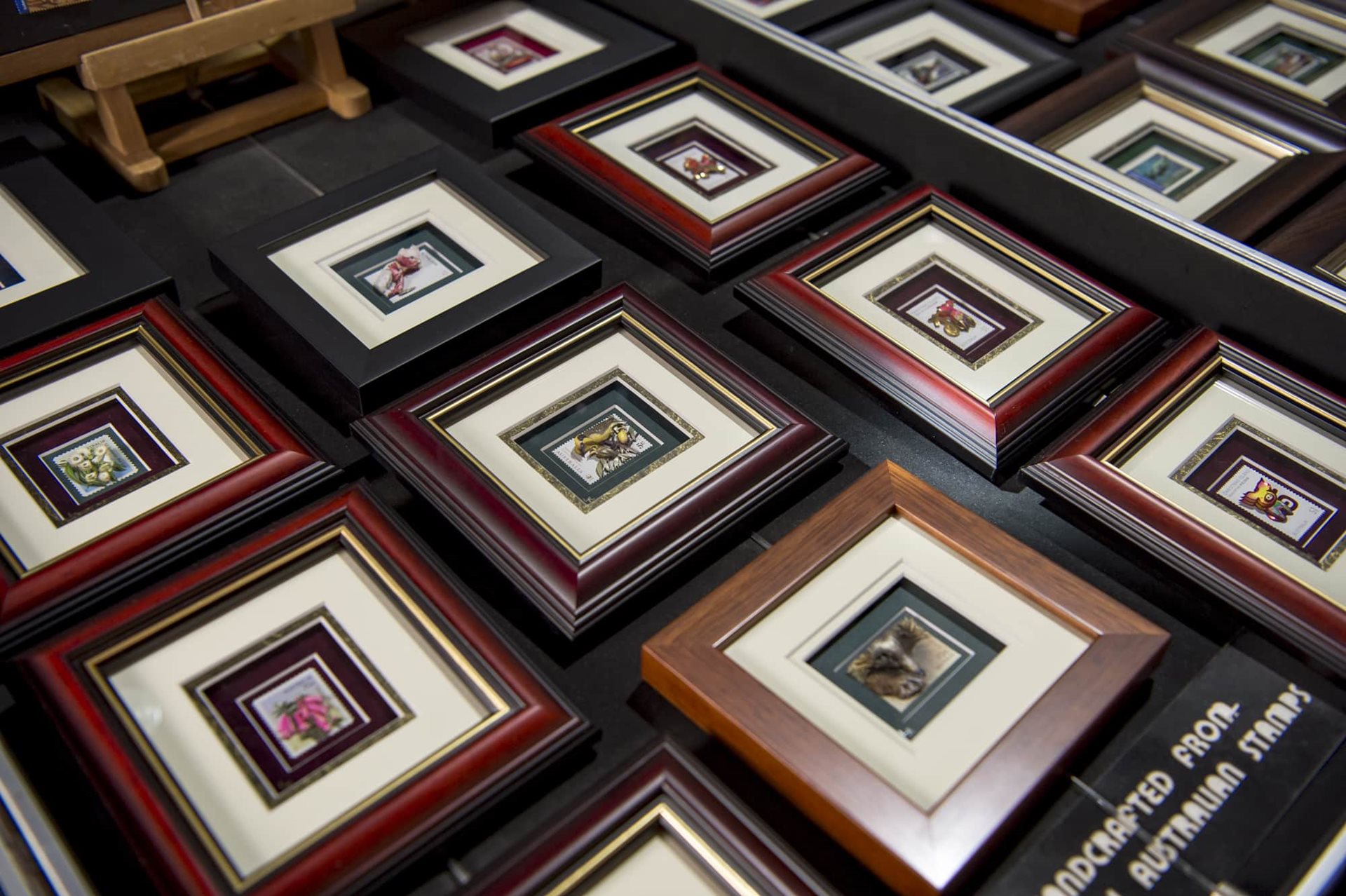 A range of beautiful and unique paper tole stamps.
Lilly and Mick paper tole original Australian stamps. Paper Tole is a craft which consists of a number of the same paper images being crafted to visually appear in a 3D format. Lilly and Mick have over 23 awards for their craft, the most prestigious award being 'Grand Champion', Sydney Royal Easter Show, Crafts.  

This award is the highest award a craftsperson can receive.  As Lilly and Mick strive for quality rather than quantity, their product is not mass produced and is considered to be quite unique.  Articles concerning their product appear in Stamp News, Australasia  (August 2009) and also within the Collectors Gallery section of the Australia Post website.  You can also commission pieces, including those from 'personalised stamps', overseas stamps, and for corporate presents.
@TheRocks.Models.Market.MarketStallViewModel