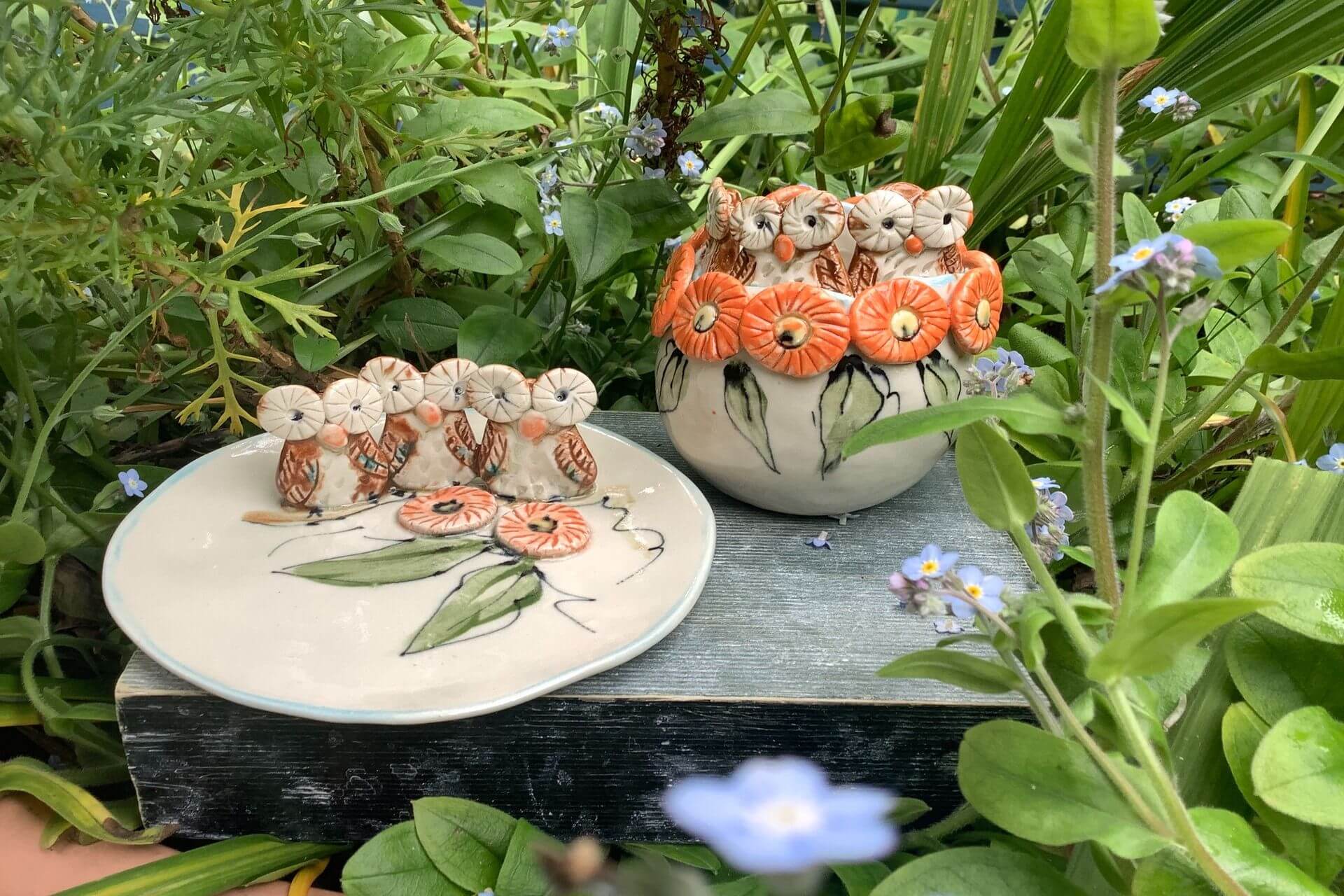 Market Stall
Beverly May Studio
Discover Whimsical and Unique Ceramics at Beverly May's Studio
At Beverly May's Studio, you'll find a diverse range of one-of-a-kind ceramics, each lovingly handcrafted and fired right here in Sydney. 
Our ceramics exude a whimsical dreamlike quality, offering fanciful, imaginative, and quirky depictions of Australian life. The artistic vision for the ceramics is based in the cherished memories of a Sydney childhood and a profound appreciation for the natural beauty of Australian's rich flora and fauna. With over 40 years of experience, Beverly Reynolds, our talented Sydney-based artisan, is a master of various artistic disciplines, including painting, ceramics, drawing, and textiles.
Indulge in the charm and uniqueness of our creations as you explore the magical world of Beverly May's Studio. Whether you're looking for a special piece to adorn your home or a truly exceptional gift, our ceramics are sure to captivate and delight. 
@TheRocks.Models.Market.MarketStallViewModel