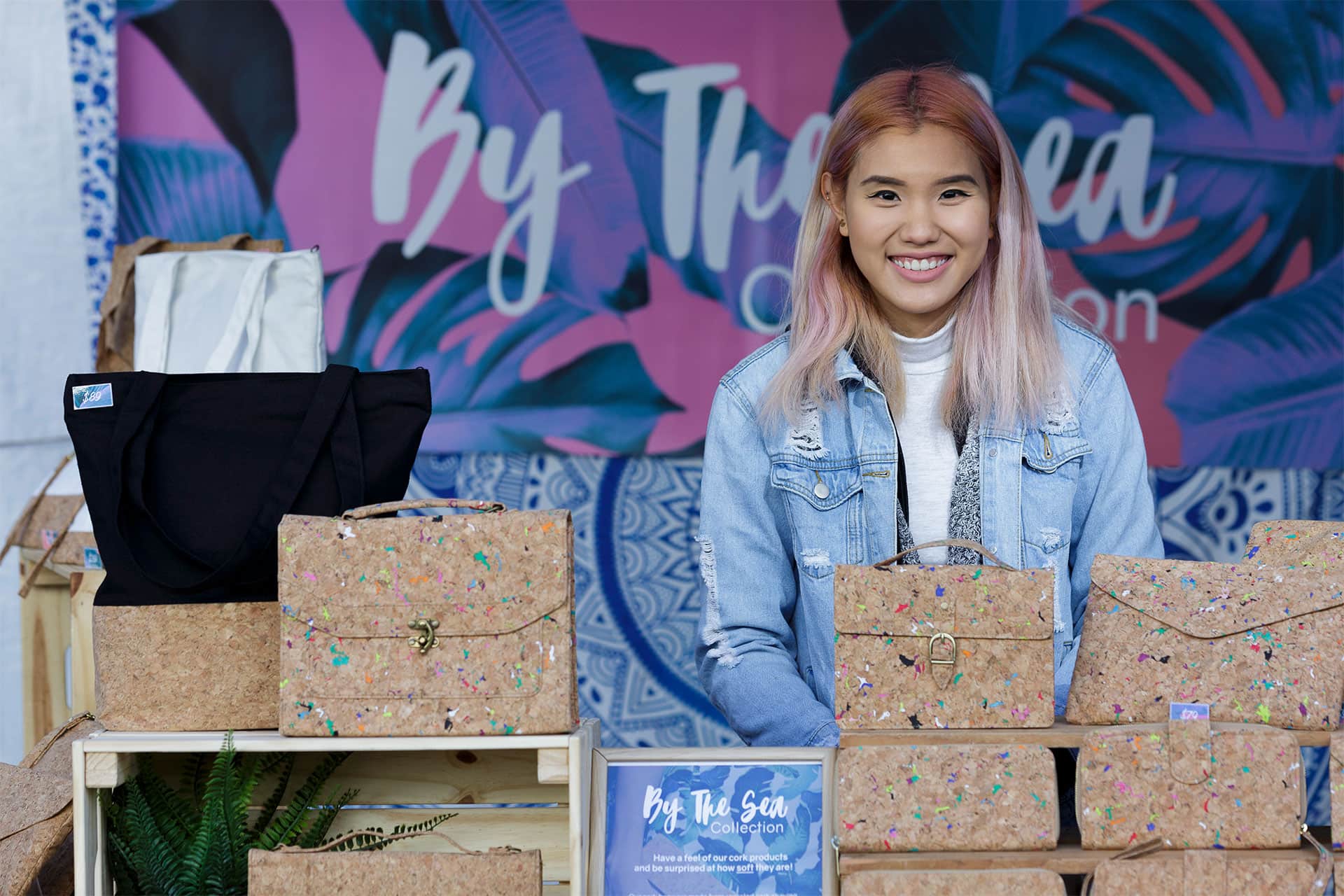 Market Stall
By The Sea Collection
A fun range of upcycled cork bags that are 100% cruelty free, vegan and environmentally conscious.
After discovering cork fabric, Jane, a fashion graduate from the Whitehouse Institute of Design, was inspired to start her own line of upcycled cork bags. 

By The Sea's slogan is, 'Where sustainable meets vegan' and it resonates throughout every product. Their bags are made from leftover cork pieces, rather than new sheets of cork from cork farming. This helps to reduce product wastage, decrease carbon footprint and ensure all products are completely cruelty free.