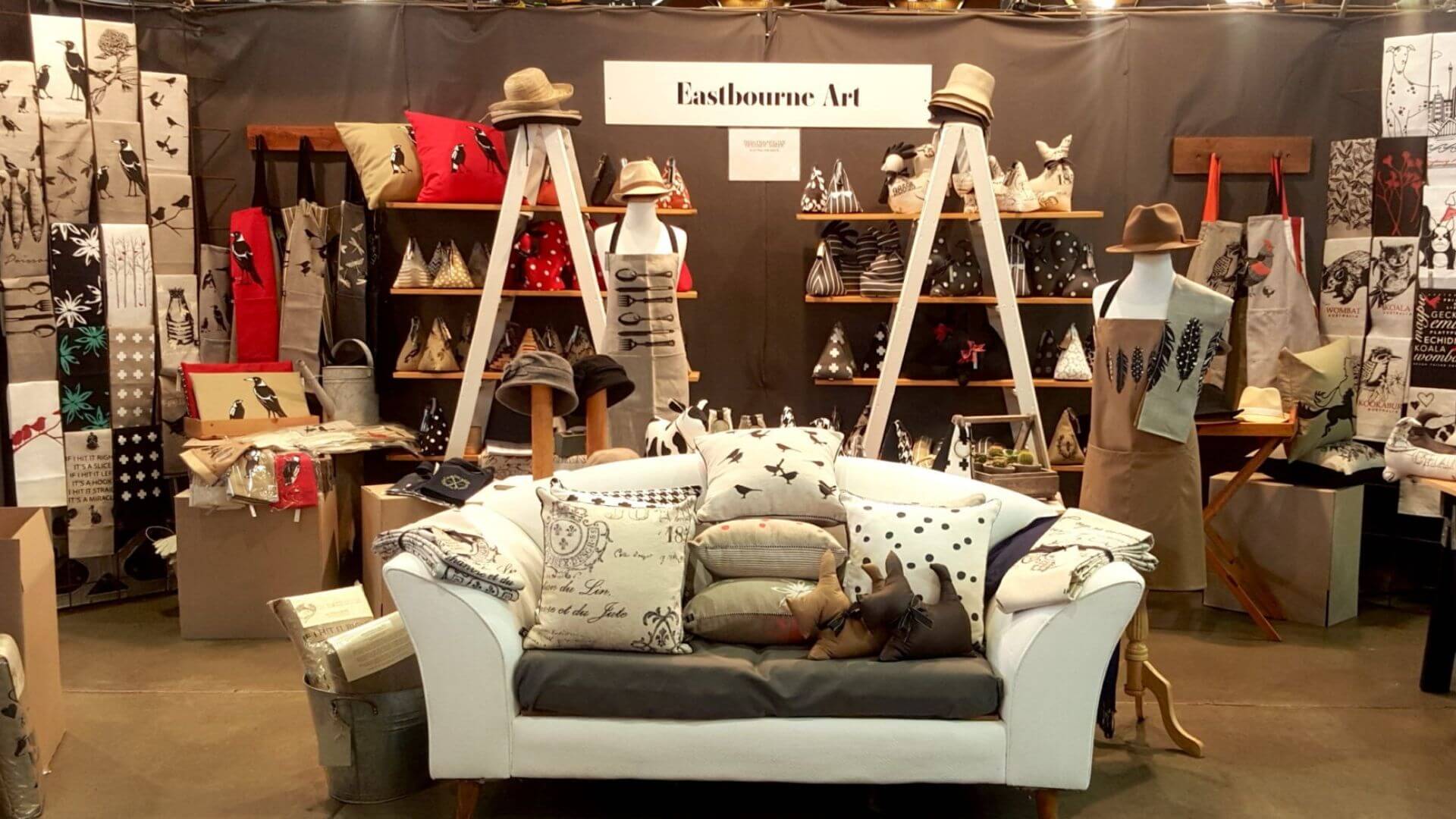 Timeless, hand illustrated homewares, crafted with love by local artist Trish Fraunnfelter.
Eastbourne Art handcraft a range of decorative homewares, many of which feature original works by printmaker and illustrator Trish Fraunfelter. That includes doorstops, ironing board covers, tea towels, and aprons.
Timeless, colourful designs adorn all their homewares - from garden gloves covered in fireflies to aprons decorated with blue fairy wrens. Visit The Rocks markets soon to browse their collection and pick up a gift or something special for yourself.